Artist:
Araki
Circle Size:

Approach Rate:

Title:
Snow Drive (01.23)
HP Drain:

Star Difficulty:

(8.50)
Creator:
jieusieu
Accuracy:

Length:
4:00 (3:11 drain)
Source:
Genre:
Unspecified (Other)
BPM:
224
Tags:
omoi
User Rating:
Success Rate:
Points of Failure:


(graph is accumulative, based on % at fail/retry)

6.5% (2880 of 44514 plays)

Submitted:
Loved:
Nov 22, 2015
Feb 11, 2018
Rating Spread:

Favourited 617 times in total

Users that love this map: Michiru-, Zeugmax, Tengu, Akcel, abc26609634, Gilochan, Atomix210, penodav, -Vince, Xathos, WorUUU, 4311, Attack, PM____, Shizuku-, Kevfun, X-Flash, KoTo, Xarkes, Rose Pacifica and many more!
Options:
Modding / Discussion
This map is in a LOVED state.
As such, it will not award any pp and leaderboards may be reset by the beatmap creator.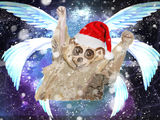 requested by cemie
Mathi is in the lead! ()
Score
32,358,924 (99.33%)
Max Combo
1288
300 / 100 / 50
1139 / 4 / 0
Misses
5
Geki (Elite Beat!)
234
Katu (Beat!)
3
Mods
None
Top 50 Scoreboard
| | Rank | Score | Accuracy | Player | Max Combo | 300 / 100 / 50 | Geki | Katu | Misses | Mods | |
| --- | --- | --- | --- | --- | --- | --- | --- | --- | --- | --- | --- |
| #1 | | 32,358,924 | 99.33% | Mathi | 1288 | 1139&nbsp&nbsp/ 4 / 0 | 234 | 3 | 5 | None | Report |
| #2 | | 27,526,726 | 98.77% | Mlaw | 1179 | 1132&nbsp&nbsp/ 5 / 1 | 234 | 2 | 10 | None | Report |
| #3 | | 26,147,192 | 98.56% | firebat92 | 1151 | 1131&nbsp&nbsp/ 1 / 1 | 231 | 1 | 15 | None | Report |
| #4 | | 22,343,180 | 98.04% | Vaxei | 1073 | 1120&nbsp&nbsp/ 14 / 5 | 228 | 7 | 9 | None | Report |
| #5 | | 21,030,612 | 94.31% | TheUnexpected6 | 1049 | 1059&nbsp&nbsp/ 69 / 4 | 215 | 17 | 16 | None | Report |
| #6 | | 17,112,040 | 97.56% | NerO | 898 | 1109&nbsp&nbsp/ 33 / 0 | 222 | 13 | 6 | None | Report |
| #7 | | 17,024,106 | 96.63% | Elegant Loli | 927 | 1094&nbsp&nbsp/ 46 / 0 | 214 | 19 | 8 | None | Report |
| #8 | | 15,822,784 | 97.68% | FlyingTuna | 857 | 1113&nbsp&nbsp/ 25 / 0 | 223 | 11 | 10 | None | Report |
| #9 | | 15,243,818 | 98.93% | Red_Pixel | 705 | 1133&nbsp&nbsp/ 8 / 0 | 227 | 7 | 7 | None | Report |
| #10 | | 14,677,348 | 97.43% | Karthy | 804 | 1111&nbsp&nbsp/ 21 / 3 | 216 | 11 | 13 | HD | Report |
| #11 | | 11,231,618 | 96.25% | xKirito | 717 | 1091&nbsp&nbsp/ 41 / 2 | 215 | 14 | 14 | None | Report |
| #12 | | 11,052,922 | 97.97% | Neliel | 583 | 1122&nbsp&nbsp/ 7 / 2 | 224 | 5 | 17 | None | Report |
| #13 | | 10,881,314 | 98.64% | Cookiezi | 504 | 1127&nbsp&nbsp/ 16 / 0 | 221 | 14 | 5 | HD,HR | Report |
| #14 | | 10,827,390 | 95.82% | - Nikliu - | 678 | 1084&nbsp&nbsp/ 48 / 0 | 211 | 20 | 16 | None | Report |
| #15 | | 10,515,818 | 95.09% | DuNai | 633 | 1074&nbsp&nbsp/ 53 / 0 | 209 | 18 | 21 | None | Report |
| #16 | | 10,323,402 | 98.90% | Wakson | 529 | 1133&nbsp&nbsp/ 7 / 0 | 225 | 6 | 8 | None | Report |
| #17 | | 9,618,148 | 96.52% | _RyuK | 486 | 1099&nbsp&nbsp/ 27 / 0 | 213 | 10 | 22 | None | Report |
| #18 | | 9,534,286 | 95.22% | [RanYakumo] | 651 | 1076&nbsp&nbsp/ 50 / 3 | 214 | 13 | 19 | None | Report |
| #19 | | 9,439,748 | 94.69% | Firstus | 632 | 1067&nbsp&nbsp/ 58 / 4 | 209 | 13 | 19 | None | Report |
| #20 | | 9,336,704 | 98.17% | Topoi | 483 | 1123&nbsp&nbsp/ 12 / 0 | 214 | 12 | 13 | None | Report |
| #21 | | 9,331,996 | 96.97% | [ Zane ] | 404 | 1100&nbsp&nbsp/ 39 / 1 | 214 | 19 | 8 | None | Report |
| #22 | | 9,135,082 | 95.12% | Lolzep | 504 | 1073&nbsp&nbsp/ 54 / 6 | 198 | 30 | 15 | None | Report |
| #23 | | 9,092,200 | 92.00% | GHAngeloid | 501 | 1018&nbsp&nbsp/ 111 / 7 | 189 | 41 | 12 | None | Report |
| #24 | | 8,871,364 | 91.83% | BeasttrollMC | 575 | 1027&nbsp&nbsp/ 66 / 31 | 201 | 22 | 24 | None | Report |
| #25 | | 8,802,562 | 97.62% | DenierNezzar | 404 | 1117&nbsp&nbsp/ 11 / 0 | 215 | 9 | 20 | None | Report |
| #26 | | 8,773,112 | 96.89% | MINEMINE | 393 | 1102&nbsp&nbsp/ 31 / 0 | 226 | 5 | 15 | None | Report |
| #27 | | 8,388,636 | 95.22% | waaiiru | 471 | 1073&nbsp&nbsp/ 56 / 9 | 211 | 20 | 10 | None | Report |
| #28 | | 7,821,766 | 94.60% | idke | 403 | 1066&nbsp&nbsp/ 58 / 4 | 217 | 14 | 20 | None | Report |
| #29 | | 7,556,914 | 89.72% | raser1234 | 495 | 991&nbsp&nbsp/ 102 / 30 | 197 | 24 | 25 | None | Report |
| #30 | | 7,549,692 | 97.59% | FeriOP | 503 | 1116&nbsp&nbsp/ 13 / 0 | 218 | 7 | 19 | None | Report |
| #31 | | 7,402,242 | 93.22% | a_Blue | 499 | 1040&nbsp&nbsp/ 89 / 3 | 186 | 43 | 16 | None | Report |
| #32 | | 7,383,912 | 95.95% | yuilemo | 415 | 1087&nbsp&nbsp/ 42 / 3 | 211 | 18 | 16 | None | Report |
| #33 | | 7,327,110 | 97.82% | Abyssal | 498 | 1118&nbsp&nbsp/ 14 / 2 | 222 | 6 | 14 | None | Report |
| #34 | | 7,290,268 | 94.79% | Niii-san | 487 | 1068&nbsp&nbsp/ 58 / 5 | 210 | 17 | 17 | None | Report |
| #35 | | 7,181,882 | 97.37% | SlimeDrippy | 393 | 1111&nbsp&nbsp/ 20 / 1 | 216 | 11 | 16 | None | Report |
| #36 | | 7,110,984 | 90.96% | MetaBee | 489 | 1016&nbsp&nbsp/ 80 / 9 | 180 | 28 | 43 | None | Report |
| #37 | | 7,045,112 | 88.49% | Rainflower | 500 | 963&nbsp&nbsp/ 147 / 23 | 160 | 62 | 15 | None | Report |
| #38 | | 7,024,032 | 92.15% | Ephix | 485 | 1023&nbsp&nbsp/ 103 / 3 | 183 | 42 | 19 | None | Report |
| #39 | | 7,019,560 | 95.64% | Nakocchi | 398 | 1083&nbsp&nbsp/ 41 / 8 | 220 | 12 | 16 | None | Report |
| #40 | | 7,001,576 | 91.88% | Spark-desu | 435 | 1024&nbsp&nbsp/ 86 / 13 | 196 | 24 | 25 | None | Report |
| #41 | | 6,891,684 | 96.53% | w1sp | 448 | 1096&nbsp&nbsp/ 35 / 3 | 214 | 20 | 14 | None | Report |
| #42 | | 6,851,442 | 96.23% | Rampax | 485 | 1093&nbsp&nbsp/ 35 / 0 | 207 | 16 | 20 | None | Report |
| #43 | | 6,835,116 | 93.64% | Bangom | 486 | 1051&nbsp&nbsp/ 72 / 0 | 189 | 33 | 25 | None | Report |
| #44 | | 6,820,790 | 98.78% | SoraRoxas01 | 376 | 1131&nbsp&nbsp/ 9 / 0 | 225 | 7 | 8 | None | Report |
| #45 | | 6,808,786 | 94.95% | Legendz | 487 | 1074&nbsp&nbsp/ 43 / 10 | 211 | 14 | 21 | None | Report |
| #46 | | 6,787,264 | 95.73% | MoeYandere | 390 | 1084&nbsp&nbsp/ 45 / 0 | 212 | 15 | 19 | None | Report |
| #47 | | 6,763,147 | 96.11% | Rafis | 457 | 1090&nbsp&nbsp/ 39 / 2 | 204 | 20 | 17 | HR | Report |
| #48 | | 6,734,128 | 96.46% | Wombraider | 399 | 1096&nbsp&nbsp/ 34 / 0 | 215 | 11 | 18 | None | Report |
| #49 | | 6,674,454 | 92.78% | vitail | 499 | 1039&nbsp&nbsp/ 71 / 15 | 190 | 31 | 23 | None | Report |
| #50 | | 6,637,772 | 94.54% | Tomatonium | 464 | 1073&nbsp&nbsp/ 35 / 4 | 198 | 17 | 36 | None | Report |