Artist:
nano
Circle Size:

Approach Rate:

Title:
Bull's Eye
HP Drain:

Star Difficulty:

(7.00)
Creator:
Depths
Accuracy:

Length:
3:42 (3:42 drain)
Source:
緋弾のアリアAA
Genre:
Unspecified (Other)
BPM:
192
Tags:
aria the scarlet ammo double a opening full version betastar
User Rating:
Success Rate:
Points of Failure:


(graph is accumulative, based on % at fail/retry)

3.5% (3431 of 98993 plays)

Submitted:
Loved:
Nov 13, 2015
Jun 13, 2017
Rating Spread:

Favourited 151 times in total

Users that love this map: Kodora, Kaoran, 10nya, penodav, Ringo, Attack, Phonesavanh, respektive, yamiochi, Fuseka, CameraPixels, Rose Pacifica, x-treme, muchy, AYhaz, AtHeoN, gzeug, Playboy, Spare, ZcortezZ and many more!
Options:
Modding / Discussion
This map is in a LOVED state.
As such, it will not award any pp and leaderboards may be reset by the beatmap creator.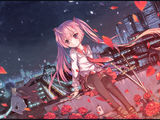 (´・ω・`)
(some sick jumps xd)
Dedicated to thzz
Aria: Me
FOR LOVED!
SB: BetaStar (Complete!!! )re-dl 3/11!!!!
Thank you Asphyxia!

Cookiezi is in the lead! ()
Score
62,768,549 (99.66%)
Max Combo
1527
300 / 100 / 50
1178 / 6 / 0
Misses
0
Geki (Elite Beat!)
341
Katu (Beat!)
6
Mods
HD,HR
Top 50 Scoreboard
| | Rank | Score | Accuracy | Player | Max Combo | 300 / 100 / 50 | Geki | Katu | Misses | Mods | |
| --- | --- | --- | --- | --- | --- | --- | --- | --- | --- | --- | --- |
| #1 | | 62,768,549 | 99.66% | Cookiezi | 1527 | 1178&nbsp&nbsp/ 6 / 0 | 341 | 6 | 0 | HD,HR | Report |
| #2 | | 58,309,543 | 98.13% | -Archangel- | 1526 | 1151&nbsp&nbsp/ 32 / 1 | 321 | 25 | 0 | HD | Report |
| #3 | | 58,134,998 | 99.35% | Vaxei | 1517 | 1173&nbsp&nbsp/ 10 / 0 | 336 | 10 | 1 | HD | Report |
| #4 | | 56,098,400 | 99.94% | Mlaw | 1527 | 1183&nbsp&nbsp/ 1 / 0 | 346 | 1 | 0 | None | Report |
| #5 | | 56,041,400 | 99.89% | Spare | 1527 | 1182&nbsp&nbsp/ 2 / 0 | 345 | 2 | 0 | None | Report |
| #6 | | 55,933,920 | 99.72% | zeluaR | 1527 | 1179&nbsp&nbsp/ 5 / 0 | 343 | 4 | 0 | None | Report |
| #7 | | 55,241,280 | 98.76% | Neliel | 1527 | 1162&nbsp&nbsp/ 22 / 0 | 333 | 14 | 0 | None | Report |
| #8 | | 55,169,560 | 98.79% | Elegant Loli | 1523 | 1163&nbsp&nbsp/ 20 / 0 | 332 | 14 | 1 | None | Report |
| #9 | | 55,084,590 | 98.54% | Ralyks | 1524 | 1158&nbsp&nbsp/ 26 / 0 | 328 | 19 | 0 | None | Report |
| #10 | | 54,705,590 | 99.18% | Reyuza | 1517 | 1170&nbsp&nbsp/ 13 / 0 | 336 | 10 | 1 | None | Report |
| #11 | | 54,692,020 | 98.45% | Jameslike | 1520 | 1157&nbsp&nbsp/ 26 / 0 | 332 | 14 | 1 | None | Report |
| #12 | | 54,344,820 | 98.68% | Prograf | 1513 | 1162&nbsp&nbsp/ 19 / 0 | 328 | 16 | 3 | None | Report |
| #13 | | 54,142,000 | 98.61% | Rizer | 1516 | 1160&nbsp&nbsp/ 22 / 1 | 337 | 8 | 1 | None | Report |
| #14 | | 53,340,510 | 99.61% | BlueFlame | 1490 | 1178&nbsp&nbsp/ 4 / 0 | 341 | 4 | 2 | None | Report |
| #15 | | 53,113,510 | 99.41% | Gumi Rin | 1487 | 1175&nbsp&nbsp/ 6 / 0 | 339 | 5 | 3 | None | Report |
| #16 | | 52,873,930 | 98.93% | yuilemo | 1489 | 1165&nbsp&nbsp/ 19 / 0 | 332 | 15 | 0 | None | Report |
| #17 | | 52,421,470 | 99.00% | -raizen- | 1481 | 1169&nbsp&nbsp/ 8 / 3 | 339 | 7 | 4 | None | Report |
| #18 | | 52,023,380 | 99.80% | firebat92 | 1474 | 1181&nbsp&nbsp/ 2 / 0 | 345 | 1 | 1 | None | Report |
| #19 | | 51,287,170 | 98.93% | Nakocchi | 1467 | 1165&nbsp&nbsp/ 19 / 0 | 331 | 16 | 0 | None | Report |
| #20 | | 50,044,916 | 96.10% | Nano List | 1430 | 1116&nbsp&nbsp/ 65 / 1 | 307 | 37 | 2 | HD | Report |
| #21 | | 49,809,020 | 98.79% | Fedora Goose | 1447 | 1164&nbsp&nbsp/ 15 / 4 | 337 | 8 | 1 | None | Report |
| #22 | | 49,306,387 | 99.03% | Rohulk | 1358 | 1168&nbsp&nbsp/ 13 / 1 | 334 | 10 | 2 | HD,HR | Report |
| #23 | | 46,808,280 | 98.83% | Harpy | 1389 | 1164&nbsp&nbsp/ 18 / 1 | 328 | 17 | 1 | None | Report |
| #24 | | 46,671,580 | 98.56% | lorelai | 1396 | 1160&nbsp&nbsp/ 21 / 0 | 329 | 15 | 3 | None | Report |
| #25 | | 46,191,840 | 98.51% | BeasttrollMC | 1391 | 1159&nbsp&nbsp/ 22 / 0 | 333 | 12 | 3 | None | Report |
| #26 | | 45,327,380 | 97.90% | Haynoru | 1387 | 1148&nbsp&nbsp/ 33 / 1 | 332 | 14 | 2 | None | Report |
| #27 | | 43,792,010 | 97.86% | Worne | 1362 | 1147&nbsp&nbsp/ 35 / 0 | 332 | 13 | 2 | None | Report |
| #28 | | 43,142,520 | 98.13% | YuNaHiTo | 1355 | 1154&nbsp&nbsp/ 22 / 3 | 325 | 16 | 5 | None | Report |
| #29 | | 43,015,040 | 97.78% | VoProSSoFF | 1352 | 1149&nbsp&nbsp/ 26 / 0 | 323 | 19 | 9 | None | Report |
| #30 | | 42,724,170 | 98.37% | Chitogod | 1337 | 1158&nbsp&nbsp/ 20 / 0 | 333 | 11 | 6 | None | Report |
| #31 | | 42,543,070 | 99.61% | MINEMINE | 1328 | 1177&nbsp&nbsp/ 7 / 0 | 340 | 7 | 0 | None | Report |
| #32 | | 41,963,505 | 96.42% | QbaDoo | 1296 | 1121&nbsp&nbsp/ 62 / 0 | 301 | 45 | 1 | HD | Report |
| #33 | | 38,945,290 | 98.13% | Koalazy | 1267 | 1151&nbsp&nbsp/ 32 / 1 | 325 | 21 | 0 | None | Report |
| #34 | | 38,538,610 | 98.37% | Doomsday fanboy | 1273 | 1158&nbsp&nbsp/ 20 / 0 | 327 | 17 | 6 | None | Report |
| #35 | | 37,933,340 | 97.76% | Squapple | 1263 | 1148&nbsp&nbsp/ 28 / 1 | 326 | 19 | 7 | None | Report |
| #36 | | 36,129,543 | 99.41% | Mathi | 1124 | 1174&nbsp&nbsp/ 9 / 0 | 337 | 9 | 1 | HD | Report |
| #37 | | 34,960,250 | 99.16% | Musty | 1186 | 1171&nbsp&nbsp/ 8 / 2 | 339 | 5 | 3 | None | Report |
| #38 | | 33,736,540 | 98.54% | Piggey | 1190 | 1162&nbsp&nbsp/ 14 / 0 | 332 | 8 | 8 | None | Report |
| #39 | | 33,463,230 | 97.86% | Doomsday | 1182 | 1151&nbsp&nbsp/ 23 / 0 | 322 | 18 | 10 | None | Report |
| #40 | | 33,374,180 | 98.09% | howlwatcher | 1185 | 1156&nbsp&nbsp/ 15 / 2 | 333 | 5 | 11 | None | Report |
| #41 | | 33,267,610 | 99.17% | DuNai | 1170 | 1171&nbsp&nbsp/ 9 / 1 | 337 | 6 | 3 | None | Report |
| #42 | | 32,704,950 | 98.99% | benki | 1097 | 1168&nbsp&nbsp/ 12 / 0 | 334 | 10 | 4 | None | Report |
| #43 | | 32,519,270 | 95.16% | Topoi | 1186 | 1105&nbsp&nbsp/ 63 / 4 | 310 | 27 | 12 | None | Report |
| #44 | | 32,312,280 | 97.86% | GSBlank | 1167 | 1153&nbsp&nbsp/ 17 / 0 | 328 | 10 | 14 | None | Report |
| #45 | | 31,575,480 | 95.97% | Avernus | 1163 | 1121&nbsp&nbsp/ 45 / 2 | 311 | 25 | 16 | None | Report |
| #46 | | 31,409,620 | 97.90% | _index | 1142 | 1152&nbsp&nbsp/ 20 / 3 | 328 | 13 | 9 | None | Report |
| #47 | | 30,671,939 | 99.77% | Flaven | 937 | 1181&nbsp&nbsp/ 1 / 0 | 344 | 1 | 2 | HD | Report |
| #48 | | 28,912,090 | 99.18% | LanJay | 939 | 1170&nbsp&nbsp/ 13 / 0 | 338 | 8 | 1 | None | Report |
| #49 | | 28,616,300 | 99.04% | Crystal | 936 | 1168&nbsp&nbsp/ 14 / 0 | 335 | 10 | 2 | None | Report |
| #50 | | 28,574,720 | 97.96% | Pein | 1047 | 1152&nbsp&nbsp/ 23 / 1 | 324 | 16 | 8 | None | Report |