Beatmap Listing » Yasunori Mitsuda - Robo's Theme
Artist:
Yasunori Mitsuda
Circle Size:

Approach Rate:

Title:
Robo's Theme
HP Drain:

Star Difficulty:

(3.29)
Creator:
kingcobra52
Accuracy:

Length:
1:15 (1:15 drain)
Source:
Chrono Trigger
Genre:
Video Game (Instrumental)
BPM:
115.7
Tags:
User Rating:
Success Rate:
Points of Failure:


(graph is accumulative, based on % at fail/retry)

19.9% (3901 of 19624 plays)

Submitted:
Ranked:
Oct 22, 2008
Nov 24, 2008
Rating Spread:

Favourited 28 times in total

Users that love this map: Tri-Edge, Atmey, DDrgn, neico, THOMASNATOR, Oluashino, Lauro, Giorgos, TatsuyaSuou, Hellviper, estejor, julcyfruit, Ownkunashgi, Zaska, Matamort, neofenris, absflg, minimoyse, ToniReisu, olenhol and many more!
Options:
Modding / Discussion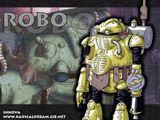 The cobra is back with robo's theme. :)
I know it's been made before, but since it was made in 07 and wasn't the best map (I'm sure you guys would agree), I went ahead and gave it a makeover.
This is a normal difficulty with background and custom colors. Easy and Hard are on the way.
Comments and modding welcome.
Edit 1: Changed stack lineancy.
Edit 2: Using Seibei's bpm/offset.
Edit 3: Hard added.
Edit 4: Lowered sample volume. Insane added.
Edit 5: Tweaked bpm. Increased lead-in.
Edit 6: Rolled offset.
Edit 7: burai adjustments.
Edit 8: zerostarry fixes
ExGon is in the lead! ()
Score
2,300,566 (100.00%)
Max Combo
307
300 / 100 / 50
249 / 0 / 0
Misses
0
Geki (Elite Beat!)
36
Katu (Beat!)
0
Mods
HD,NC
Top 50 Scoreboard
| | Rank | Score | Accuracy | Player | Max Combo | 300 / 100 / 50 | Geki | Katu | Misses | Mods | |
| --- | --- | --- | --- | --- | --- | --- | --- | --- | --- | --- | --- |
| #1 | | 2,300,566 | 100.00% | ExGon | 307 | 249&nbsp&nbsp/ 0 / 0 | 36 | 0 | 0 | HD,NC | Report |
| #2 | | 2,287,566 | 100.00% | Toy | 307 | 249&nbsp&nbsp/ 0 / 0 | 36 | 0 | 0 | HD,DT | Report |
| #3 | | 2,284,066 | 100.00% | WubWoofWolf | 307 | 249&nbsp&nbsp/ 0 / 0 | 36 | 0 | 0 | HD,NC | Report |
| #4 | | 2,270,359 | 99.73% | Fuwzie | 307 | 248&nbsp&nbsp/ 1 / 0 | 35 | 1 | 0 | HD,DT | Report |
| #5 | | 2,267,261 | 98.93% | Hundur | 307 | 245&nbsp&nbsp/ 4 / 0 | 34 | 2 | 0 | HD,DT | Report |
| #6 | | 2,244,583 | 97.79% | jehlp | 307 | 241&nbsp&nbsp/ 7 / 1 | 31 | 4 | 0 | HD,DT | Report |
| #7 | | 2,243,130 | 97.86% | ktgster | 307 | 241&nbsp&nbsp/ 8 / 0 | 30 | 6 | 0 | HD,DT | Report |
| #8 | | 2,240,333 | 98.33% | xasuma | 307 | 243&nbsp&nbsp/ 5 / 1 | 31 | 4 | 0 | HD,DT | Report |
| #9 | | 2,236,059 | 98.39% | Dungeon | 307 | 243&nbsp&nbsp/ 6 / 0 | 33 | 3 | 0 | HD,DT | Report |
| #10 | | 2,216,573 | 96.52% | ClawViper | 306 | 236&nbsp&nbsp/ 13 / 0 | 28 | 8 | 0 | HD,DT | Report |
| #11 | | 2,209,763 | 96.52% | clayton | 306 | 236&nbsp&nbsp/ 13 / 0 | 29 | 7 | 0 | HD,DT,SD | Report |
| #12 | | 2,203,212 | 97.26% | mukachu | 307 | 239&nbsp&nbsp/ 9 / 1 | 28 | 7 | 0 | HD,DT | Report |
| #13 | | 2,177,452 | 94.91% | KAKALOTE | 307 | 230&nbsp&nbsp/ 19 / 0 | 23 | 13 | 0 | HD,DT | Report |
| #14 | | 2,175,022 | 93.78% | Arie- | 307 | 226&nbsp&nbsp/ 22 / 1 | 22 | 13 | 0 | HD,DT | Report |
| #15 | | 2,156,630 | 100.00% | Rizzo | 307 | 249&nbsp&nbsp/ 0 / 0 | 36 | 0 | 0 | DT | Report |
| #16 | | 2,154,035 | 99.73% | H1ko | 307 | 248&nbsp&nbsp/ 1 / 0 | 35 | 1 | 0 | DT | Report |
| #17 | | 2,153,748 | 99.73% | Mismagius | 307 | 248&nbsp&nbsp/ 1 / 0 | 35 | 1 | 0 | NC | Report |
| #18 | | 2,151,400 | 99.73% | pekolove | 307 | 248&nbsp&nbsp/ 1 / 0 | 35 | 1 | 0 | FL | Report |
| #19 | | 2,149,109 | 99.46% | Huiro | 307 | 247&nbsp&nbsp/ 2 / 0 | 34 | 2 | 0 | DT | Report |
| #20 | | 2,139,520 | 98.13% | DrakRainbow | 307 | 242&nbsp&nbsp/ 7 / 0 | 30 | 6 | 0 | DT | Report |
| #21 | | 2,139,401 | 99.20% | Black Sheep | 307 | 246&nbsp&nbsp/ 3 / 0 | 33 | 3 | 0 | DT | Report |
| #22 | | 2,138,055 | 99.20% | Nyar | 307 | 246&nbsp&nbsp/ 3 / 0 | 33 | 3 | 0 | DT | Report |
| #23 | | 2,137,575 | 98.66% | Shockwave000 | 307 | 244&nbsp&nbsp/ 5 / 0 | 31 | 5 | 0 | DT | Report |
| #24 | | 2,134,578 | 98.93% | Hulmy | 307 | 245&nbsp&nbsp/ 4 / 0 | 32 | 4 | 0 | DT | Report |
| #25 | | 2,130,347 | 97.86% | Aphrow | 307 | 241&nbsp&nbsp/ 8 / 0 | 30 | 6 | 0 | NC | Report |
| #26 | | 2,123,824 | 98.06% | Kubu | 307 | 242&nbsp&nbsp/ 6 / 1 | 30 | 5 | 0 | DT | Report |
| #27 | | 2,110,903 | 97.79% | Kajcio | 307 | 241&nbsp&nbsp/ 7 / 1 | 28 | 7 | 0 | DT | Report |
| #28 | | 2,100,079 | 92.84% | MineSweeper | 305 | 223&nbsp&nbsp/ 24 / 1 | 23 | 11 | 1 | HD,DT | Report |
| #29 | | 2,098,927 | 97.86% | dong | 307 | 241&nbsp&nbsp/ 8 / 0 | 31 | 5 | 0 | DT | Report |
| #30 | | 2,097,481 | 97.26% | rnerino | 307 | 239&nbsp&nbsp/ 9 / 1 | 27 | 8 | 0 | DT | Report |
| #31 | | 2,072,238 | 95.72% | GladiOol | 307 | 233&nbsp&nbsp/ 16 / 0 | 25 | 11 | 0 | DT | Report |
| #32 | | 2,065,228 | 95.72% | Fuyu | 307 | 233&nbsp&nbsp/ 16 / 0 | 26 | 10 | 0 | DT | Report |
| #33 | | 2,060,904 | 95.85% | Omgforz | 304 | 234&nbsp&nbsp/ 14 / 0 | 26 | 9 | 1 | DT | Report |
| #34 | | 2,058,126 | 95.18% | EncoreW | 307 | 231&nbsp&nbsp/ 18 / 0 | 26 | 10 | 0 | NC | Report |
| #35 | | 2,049,274 | 100.00% | skanoline | 307 | 249&nbsp&nbsp/ 0 / 0 | 36 | 0 | 0 | HD | Report |
| #36 | | 2,048,174 | 100.00% | DO96CH | 307 | 249&nbsp&nbsp/ 0 / 0 | 36 | 0 | 0 | HD | Report |
| #37 | | 2,043,601 | 99.46% | heroesh | 307 | 247&nbsp&nbsp/ 2 / 0 | 34 | 2 | 0 | HD | Report |
| #38 | | 2,042,908 | 95.18% | makkura | 307 | 231&nbsp&nbsp/ 18 / 0 | 25 | 11 | 0 | DT | Report |
| #39 | | 2,040,876 | 95.98% | DrakesDragon | 307 | 234&nbsp&nbsp/ 15 / 0 | 28 | 8 | 0 | DT | Report |
| #40 | | 2,030,861 | 93.71% | Chewin | 307 | 226&nbsp&nbsp/ 21 / 2 | 20 | 14 | 0 | DT | Report |
| #41 | | 2,030,834 | 94.04% | S4suk3 | 307 | 227&nbsp&nbsp/ 21 / 1 | 22 | 13 | 0 | DT | Report |
| #42 | | 2,026,467 | 99.20% | Bass | 306 | 246&nbsp&nbsp/ 3 / 0 | 33 | 3 | 0 | HD | Report |
| #43 | | 2,025,640 | 98.93% | Fretzi | 307 | 245&nbsp&nbsp/ 4 / 0 | 34 | 2 | 0 | HD | Report |
| #44 | | 2,024,716 | 99.46% | Zalaria | 307 | 247&nbsp&nbsp/ 2 / 0 | 35 | 1 | 0 | HD | Report |
| #45 | | 2,022,011 | 94.65% | Lakrits | 306 | 229&nbsp&nbsp/ 20 / 0 | 22 | 14 | 0 | DT | Report |
| #46 | | 2,017,472 | 99.20% | kinokoyaro_30 | 307 | 246&nbsp&nbsp/ 3 / 0 | 33 | 3 | 0 | HD | Report |
| #47 | | 2,016,653 | 97.86% | firestorm2 | 307 | 241&nbsp&nbsp/ 8 / 0 | 28 | 8 | 0 | HD | Report |
| #48 | | 2,015,165 | 98.93% | Backho- | 307 | 245&nbsp&nbsp/ 4 / 0 | 32 | 4 | 0 | HD | Report |
| #49 | | 2,005,062 | 98.33% | MINTIA__ya | 307 | 243&nbsp&nbsp/ 5 / 1 | 30 | 5 | 0 | HD | Report |
| #50 | | 1,995,075 | 98.13% | Hikaru2795 | 305 | 242&nbsp&nbsp/ 7 / 0 | 31 | 5 | 0 | HD | Report |