Artist:
Kajiura Yuki
Circle Size:

Approach Rate:

Title:
Noi!
HP Drain:

Star Difficulty:

(2.67)
Creator:
Riari
Accuracy:

Length:
0:49 (0:47 drain)
Source:
劇場版 魔法少女まどか☆マギカ[新編]叛逆の物語
Genre:
Anime (German)
BPM:
87
Tags:
gekijouban mahou shoujo madoka*magica [shinpen] hangyaku no monogatari puella magi movie 3 the rebellion story jbhyperion tomthewizard
User Rating:
Success Rate:
Points of Failure:


(graph is accumulative, based on % at fail/retry)

15.4% (5245 of 33960 plays)

Submitted:
Ranked:
Sep 5, 2015
Jan 5, 2016
Rating Spread:

Favourited 51 times in total

Users that love this map: Noami, _shiroinu, Jun, sandykong112345, darkcastiel, One-piece222, liarkitsune, DragonCreeper, Ithilliel, 2280578, nekonyo, w Joy W, ShioriCross, murky mask, HatsuseIzuna, JOHNNYGR, Kyouki-Kun, Asyme, Samuel_Haus, xDresik and many more!
Options:
Modding / Discussion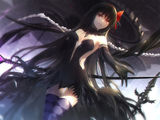 Pending I guess.
mjj741 is in the lead! ()
Score
1,309,183 (100.00%)
Max Combo
200
300 / 100 / 50
179 / 21 / 159
Misses
0
Geki (Elite Beat!)
36
Droplet misses
0
Mods
HD,HR
Top 50 Scoreboard
| | Rank | Score | Accuracy | Player | Max Combo | 300 / 100 / 50 | Geki | Droplet Miss | Misses | Mods | |
| --- | --- | --- | --- | --- | --- | --- | --- | --- | --- | --- | --- |
| #1 | | 1,309,183 | 100.00% | mjj741 | 200 | 179&nbsp&nbsp/ 21 / 159 | 36 | 0 | 0 | HD,HR | Report |
| #2 | | 1,308,083 | 100.00% | Nana Tsubasa | 200 | 179&nbsp&nbsp/ 21 / 159 | 36 | 0 | 0 | HD,HR | Report |
| #3 | | 1,306,983 | 100.00% | Emiru | 200 | 179&nbsp&nbsp/ 21 / 159 | 36 | 0 | 0 | HD,HR,PF | Report |
| #4 | | 1,306,563 | 88.30% | Sub Class | 200 | 179&nbsp&nbsp/ 21 / 117 | 36 | 42 | 0 | HD,HR | Report |
| #5 | | 1,305,883 | 100.00% | Yume[K] | 200 | 179&nbsp&nbsp/ 21 / 159 | 36 | 0 | 0 | HD,HR | Report |
| #6 | | 1,305,883 | 100.00% | Inryoku | 200 | 179&nbsp&nbsp/ 21 / 159 | 36 | 0 | 0 | HD,HR | Report |
| #7 | | 1,305,883 | 100.00% | ZZRVI0B | 200 | 179&nbsp&nbsp/ 21 / 159 | 36 | 0 | 0 | HD,HR | Report |
| #8 | | 1,304,783 | 100.00% | Badis | 200 | 179&nbsp&nbsp/ 21 / 159 | 36 | 0 | 0 | HD,HR | Report |
| #9 | | 1,304,783 | 100.00% | WujekGrzyb | 200 | 179&nbsp&nbsp/ 21 / 159 | 36 | 0 | 0 | HD,HR | Report |
| #10 | | 1,304,783 | 100.00% | bank78952 | 200 | 179&nbsp&nbsp/ 21 / 159 | 36 | 0 | 0 | HD,HR,PF | Report |
| #11 | | 1,304,773 | 99.72% | Cxlucha | 200 | 179&nbsp&nbsp/ 21 / 158 | 36 | 1 | 0 | HD,HR | Report |
| #12 | | 1,303,683 | 100.00% | - AlmaFuerte - | 200 | 179&nbsp&nbsp/ 21 / 159 | 36 | 0 | 0 | HD,HR,PF | Report |
| #13 | | 1,303,683 | 100.00% | Ponchiwi | 200 | 179&nbsp&nbsp/ 21 / 159 | 36 | 0 | 0 | HD,HR | Report |
| #14 | | 1,303,683 | 100.00% | FABninja | 200 | 179&nbsp&nbsp/ 21 / 159 | 36 | 0 | 0 | HD,HR | Report |
| #15 | | 1,303,683 | 100.00% | Le grand casque | 200 | 179&nbsp&nbsp/ 21 / 159 | 36 | 0 | 0 | HD,HR | Report |
| #16 | | 1,303,683 | 100.00% | iSuck | 200 | 179&nbsp&nbsp/ 21 / 159 | 36 | 0 | 0 | HD,HR | Report |
| #17 | | 1,303,683 | 100.00% | F4spross | 200 | 179&nbsp&nbsp/ 21 / 159 | 36 | 0 | 0 | HD,HR,PF | Report |
| #18 | | 1,303,673 | 99.72% | KillingSpin | 200 | 179&nbsp&nbsp/ 21 / 158 | 36 | 1 | 0 | HD,HR | Report |
| #19 | | 1,303,673 | 99.72% | -Plus- | 200 | 179&nbsp&nbsp/ 21 / 158 | 36 | 1 | 0 | HD,HR | Report |
| #20 | | 1,302,583 | 100.00% | -Kohana | 200 | 179&nbsp&nbsp/ 21 / 159 | 36 | 0 | 0 | HD,HR | Report |
| #21 | | 1,302,583 | 100.00% | Hilda | 200 | 179&nbsp&nbsp/ 21 / 159 | 36 | 0 | 0 | HD,HR | Report |
| #22 | | 1,302,583 | 100.00% | _wwwww | 200 | 179&nbsp&nbsp/ 21 / 159 | 36 | 0 | 0 | HD,HR | Report |
| #23 | | 1,302,583 | 100.00% | Avenged | 200 | 179&nbsp&nbsp/ 21 / 159 | 36 | 0 | 0 | HD,HR | Report |
| #24 | | 1,302,583 | 100.00% | amay173 | 200 | 179&nbsp&nbsp/ 21 / 159 | 36 | 0 | 0 | HD,HR | Report |
| #25 | | 1,302,583 | 100.00% | Cera- | 200 | 179&nbsp&nbsp/ 21 / 159 | 36 | 0 | 0 | HD,HR,PF | Report |
| #26 | | 1,302,583 | 100.00% | Vanilla- | 200 | 179&nbsp&nbsp/ 21 / 159 | 36 | 0 | 0 | HD,HR | Report |
| #27 | | 1,302,573 | 99.72% | Morsay | 200 | 179&nbsp&nbsp/ 21 / 158 | 36 | 1 | 0 | HD,HR | Report |
| #28 | | 1,302,503 | 97.77% | [ Seraf ] | 200 | 179&nbsp&nbsp/ 21 / 151 | 36 | 8 | 0 | HD,HR | Report |
| #29 | | 1,301,443 | 98.89% | Shadowtears | 200 | 179&nbsp&nbsp/ 21 / 155 | 36 | 4 | 0 | HD,HR | Report |
| #30 | | 1,301,443 | 98.89% | mugeta123 | 200 | 179&nbsp&nbsp/ 21 / 155 | 36 | 4 | 0 | HD,HR | Report |
| #31 | | 1,301,423 | 98.33% | Sebbern | 200 | 179&nbsp&nbsp/ 21 / 153 | 36 | 6 | 0 | HD,HR | Report |
| #32 | | 1,300,383 | 100.00% | Danilo | 200 | 179&nbsp&nbsp/ 21 / 159 | 36 | 0 | 0 | HD,HR | Report |
| #33 | | 1,300,383 | 100.00% | - Magic Girl - | 200 | 179&nbsp&nbsp/ 21 / 159 | 36 | 0 | 0 | HD,HR | Report |
| #34 | | 1,300,383 | 100.00% | Tokufi | 200 | 179&nbsp&nbsp/ 21 / 159 | 36 | 0 | 0 | HD,HR,PF | Report |
| #35 | | 1,300,383 | 100.00% | NikaNika | 200 | 179&nbsp&nbsp/ 21 / 159 | 36 | 0 | 0 | HD,HR | Report |
| #36 | | 1,300,363 | 99.44% | streeteelf | 200 | 179&nbsp&nbsp/ 21 / 157 | 36 | 2 | 0 | HD,HR | Report |
| #37 | | 1,300,343 | 98.89% | [-Hatori-] | 200 | 179&nbsp&nbsp/ 21 / 155 | 36 | 4 | 0 | HD,HR | Report |
| #38 | | 1,299,283 | 100.00% | nicostrike | 200 | 179&nbsp&nbsp/ 21 / 159 | 36 | 0 | 0 | HD,HR,PF | Report |
| #39 | | 1,299,273 | 99.72% | Branloz | 200 | 179&nbsp&nbsp/ 21 / 158 | 36 | 1 | 0 | HD,HR | Report |
| #40 | | 1,299,253 | 99.16% | LiousPL | 200 | 179&nbsp&nbsp/ 21 / 156 | 36 | 3 | 0 | HD,HR | Report |
| #41 | | 1,299,223 | 98.33% | SylveonZ | 200 | 179&nbsp&nbsp/ 21 / 153 | 36 | 6 | 0 | HD,HR | Report |
| #42 | | 1,298,183 | 100.00% | Matt_H | 200 | 179&nbsp&nbsp/ 21 / 159 | 36 | 0 | 0 | HD,HR | Report |
| #43 | | 1,298,183 | 100.00% | -Chiyorin- | 200 | 179&nbsp&nbsp/ 21 / 159 | 36 | 0 | 0 | HD,HR | Report |
| #44 | | 1,298,133 | 98.61% | Insynchronize | 200 | 179&nbsp&nbsp/ 21 / 154 | 36 | 5 | 0 | HD,HR | Report |
| #45 | | 1,297,083 | 100.00% | KuroRev | 200 | 179&nbsp&nbsp/ 21 / 159 | 36 | 0 | 0 | HD,HR,PF | Report |
| #46 | | 1,297,073 | 99.72% | Equim | 200 | 179&nbsp&nbsp/ 21 / 158 | 36 | 1 | 0 | HD,HR | Report |
| #47 | | 1,297,063 | 99.44% | zundamochi | 200 | 179&nbsp&nbsp/ 21 / 157 | 36 | 2 | 0 | HD,HR | Report |
| #48 | | 1,297,043 | 98.89% | sirnightmare | 200 | 179&nbsp&nbsp/ 21 / 155 | 36 | 4 | 0 | HD,HR | Report |
| #49 | | 1,295,983 | 100.00% | Ludboy | 200 | 179&nbsp&nbsp/ 21 / 159 | 36 | 0 | 0 | HD,HR | Report |
| #50 | | 1,295,983 | 100.00% | LeWind | 200 | 179&nbsp&nbsp/ 21 / 159 | 36 | 0 | 0 | HD,HR | Report |