Artist:
Toraboruta
Circle Size:

Approach Rate:

Title:
Soleil
HP Drain:

Star Difficulty:

(4.11)
Creator:
Noffy
Accuracy:

Length:
3:45 (3:34 drain)
Source:
Genre:
Novelty (Japanese)
BPM:
200
Tags:
vocaloid kagamine rin len travolta chris 松村拓海 matsumura takumi kaito トラボティック・シンフォニー torabotic symphony bird jonawaga ayyri wildone94
User Rating:
Success Rate:
Points of Failure:


(graph is accumulative, based on % at fail/retry)

12.4% (5669 of 45824 plays)

Submitted:
Ranked:
May 2, 2015
Jan 13, 2017
Rating Spread:

Favourited 107 times in total

Users that love this map: Vakiuzo, POGOSYAN, YamiDoll, chibiusiia, Necessity4Fun, Xinely, Lizitasi, HellSoul, CoffeSpoon, canthinkofaname, alice soft, D0NGSTER, kanor, WildOne94, [ LunaRush ], Jonawaga, Gringolio, Lei Yanlong, Diana Uchiha, Blue Cookie and many more!
Options:
Modding / Discussion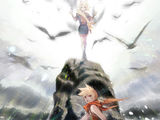 Shining a bright gold, you are Soleil.
Easy, Normal, Hard by Noffy

Collabird is a collabirdation between Ayyri and Noffy.

Jon's Light (as feather) Insane by Jonawaga

Wild's Rain (of light) by WildOne94


Sliders are nice.

Tomato'd by - Magic Bomb

Bubbled by - sheela

Qualified by - Magic Bomb
Rohulk is in the lead! ()
Score
22,365,207 (99.77%)
Max Combo
1059
300 / 100 / 50
586 / 2 / 0
Misses
0
Geki (Elite Beat!)
122
Katu (Beat!)
2
Mods
HD,DT
Top 50 Scoreboard
| | Rank | Score | Accuracy | Player | Max Combo | 300 / 100 / 50 | Geki | Katu | Misses | Mods | |
| --- | --- | --- | --- | --- | --- | --- | --- | --- | --- | --- | --- |
| #1 | | 22,365,207 | 99.77% | Rohulk | 1059 | 586&nbsp&nbsp/ 2 / 0 | 122 | 2 | 0 | HD,DT | Report |
| #2 | | 22,016,843 | 98.53% | Glacial | 1060 | 575&nbsp&nbsp/ 13 / 0 | 112 | 12 | 0 | HD,DT | Report |
| #3 | | 21,922,066 | 98.07% | Megure | 1059 | 571&nbsp&nbsp/ 17 / 0 | 115 | 9 | 0 | HD,DT | Report |
| #4 | | 21,002,649 | 99.32% | grasmaaier | 1060 | 582&nbsp&nbsp/ 6 / 0 | 119 | 5 | 0 | DT | Report |
| #5 | | 20,709,289 | 98.07% | Praw | 1060 | 571&nbsp&nbsp/ 17 / 0 | 112 | 12 | 0 | HD,HR | Report |
| #6 | | 20,641,312 | 97.96% | black guy | 1058 | 570&nbsp&nbsp/ 18 / 0 | 109 | 15 | 0 | NC | Report |
| #7 | | 20,024,931 | 99.77% | RIPPO | 1060 | 586&nbsp&nbsp/ 2 / 0 | 122 | 2 | 0 | HD | Report |
| #8 | | 19,981,623 | 99.74% | Coppola | 1060 | 586&nbsp&nbsp/ 1 / 1 | 122 | 1 | 0 | HD | Report |
| #9 | | 19,969,890 | 99.74% | Id_Beat | 1060 | 586&nbsp&nbsp/ 1 / 1 | 122 | 1 | 0 | HD,SD | Report |
| #10 | | 19,966,721 | 99.77% | LoliBento | 1060 | 586&nbsp&nbsp/ 2 / 0 | 122 | 2 | 0 | HD | Report |
| #11 | | 19,909,454 | 99.09% | JulixGs | 1059 | 580&nbsp&nbsp/ 8 / 0 | 117 | 7 | 0 | HD | Report |
| #12 | | 19,899,080 | 99.29% | hakuna desu | 1060 | 582&nbsp&nbsp/ 5 / 1 | 119 | 4 | 0 | HD | Report |
| #13 | | 19,896,149 | 99.55% | Morimiya Aono | 1060 | 584&nbsp&nbsp/ 4 / 0 | 120 | 4 | 0 | HD | Report |
| #14 | | 19,895,334 | 99.21% | jehlp | 1060 | 581&nbsp&nbsp/ 7 / 0 | 118 | 6 | 0 | HD | Report |
| #15 | | 19,868,615 | 99.52% | EmingK | 1059 | 584&nbsp&nbsp/ 3 / 1 | 122 | 1 | 0 | HD | Report |
| #16 | | 19,864,645 | 98.58% | RastaGecko | 1060 | 576&nbsp&nbsp/ 10 / 2 | 114 | 9 | 0 | HD | Report |
| #17 | | 19,841,604 | 99.40% | zoru | 1060 | 583&nbsp&nbsp/ 4 / 1 | 120 | 3 | 0 | HD | Report |
| #18 | | 19,826,883 | 98.64% | _verto_ | 1059 | 576&nbsp&nbsp/ 12 / 0 | 113 | 11 | 0 | HD | Report |
| #19 | | 19,818,922 | 99.06% | kosuk3 | 1059 | 580&nbsp&nbsp/ 7 / 1 | 118 | 5 | 0 | HD | Report |
| #20 | | 19,755,583 | 98.30% | pishifat | 1058 | 573&nbsp&nbsp/ 15 / 0 | 113 | 11 | 0 | HD | Report |
| #21 | | 19,744,400 | 98.87% | Robert0127 | 1059 | 578&nbsp&nbsp/ 10 / 0 | 114 | 10 | 0 | HD | Report |
| #22 | | 19,710,615 | 97.93% | Thunice | 1058 | 570&nbsp&nbsp/ 17 / 1 | 109 | 14 | 0 | HD | Report |
| #23 | | 19,677,456 | 99.01% | BlueSpazers | 1060 | 580&nbsp&nbsp/ 5 / 3 | 117 | 4 | 0 | HD | Report |
| #24 | | 19,664,618 | 98.53% | [ Suly ] | 1058 | 575&nbsp&nbsp/ 13 / 0 | 113 | 11 | 0 | HD | Report |
| #25 | | 19,558,576 | 97.51% | Choilicious | 1060 | 566&nbsp&nbsp/ 22 / 0 | 107 | 17 | 0 | HR | Report |
| #26 | | 19,402,795 | 98.75% | neko ds | 995 | 578&nbsp&nbsp/ 8 / 0 | 116 | 6 | 2 | HD,DT | Report |
| #27 | | 19,351,686 | 96.83% | Naie | 1059 | 560&nbsp&nbsp/ 28 / 0 | 105 | 19 | 0 | HR,SD | Report |
| #28 | | 18,917,090 | 100.00% | Rlsc | 1060 | 588&nbsp&nbsp/ 0 / 0 | 124 | 0 | 0 | None | Report |
| #29 | | 18,917,090 | 100.00% | JiangYouli | 1060 | 588&nbsp&nbsp/ 0 / 0 | 124 | 0 | 0 | None | Report |
| #30 | | 18,915,990 | 100.00% | alice soft | 1060 | 588&nbsp&nbsp/ 0 / 0 | 124 | 0 | 0 | None | Report |
| #31 | | 18,915,990 | 100.00% | CptHampton | 1060 | 588&nbsp&nbsp/ 0 / 0 | 124 | 0 | 0 | None | Report |
| #32 | | 18,911,590 | 100.00% | Andrea | 1060 | 588&nbsp&nbsp/ 0 / 0 | 124 | 0 | 0 | None | Report |
| #33 | | 18,911,410 | 99.89% | Mu_ | 1060 | 587&nbsp&nbsp/ 1 / 0 | 123 | 1 | 0 | None | Report |
| #34 | | 18,878,320 | 99.89% | 123123123 | 1059 | 587&nbsp&nbsp/ 1 / 0 | 123 | 1 | 0 | None | Report |
| #35 | | 18,876,810 | 99.89% | iaceo | 1060 | 587&nbsp&nbsp/ 1 / 0 | 123 | 1 | 0 | None | Report |
| #36 | | 18,875,900 | 99.74% | xasuma | 1059 | 586&nbsp&nbsp/ 1 / 1 | 122 | 1 | 0 | None | Report |
| #37 | | 18,872,850 | 99.77% | Sunkern | 1060 | 586&nbsp&nbsp/ 2 / 0 | 122 | 2 | 0 | None | Report |
| #38 | | 18,872,750 | 99.66% | ABYSS10001 | 1060 | 585&nbsp&nbsp/ 3 / 0 | 121 | 3 | 0 | None | Report |
| #39 | | 18,865,280 | 99.77% | HUUE | 1059 | 586&nbsp&nbsp/ 2 / 0 | 122 | 2 | 0 | None | Report |
| #40 | | 18,864,870 | 99.66% | l1mi | 1060 | 585&nbsp&nbsp/ 3 / 0 | 122 | 2 | 0 | None | Report |
| #41 | | 18,864,010 | 99.55% | Tulas | 1060 | 584&nbsp&nbsp/ 4 / 0 | 121 | 3 | 0 | None | Report |
| #42 | | 18,863,430 | 99.66% | moph | 1060 | 585&nbsp&nbsp/ 3 / 0 | 121 | 3 | 0 | None | Report |
| #43 | | 18,861,910 | 99.63% | Bey | 1060 | 585&nbsp&nbsp/ 2 / 1 | 121 | 2 | 0 | None | Report |
| #44 | | 18,856,080 | 99.66% | Karuna | 1059 | 585&nbsp&nbsp/ 3 / 0 | 121 | 3 | 0 | None | Report |
| #45 | | 18,852,090 | 99.77% | Sonico | 1060 | 586&nbsp&nbsp/ 2 / 0 | 122 | 2 | 0 | None | Report |
| #46 | | 18,847,270 | 99.55% | Pielaheh | 1060 | 584&nbsp&nbsp/ 4 / 0 | 120 | 4 | 0 | None | Report |
| #47 | | 18,841,070 | 99.77% | ChickenBaIIs | 1060 | 586&nbsp&nbsp/ 2 / 0 | 122 | 2 | 0 | None | Report |
| #48 | | 18,829,990 | 99.55% | Sakk333 | 1060 | 584&nbsp&nbsp/ 4 / 0 | 120 | 4 | 0 | None | Report |
| #49 | | 18,825,150 | 99.55% | Yoshiko- | 1060 | 584&nbsp&nbsp/ 4 / 0 | 120 | 4 | 0 | None | Report |
| #50 | | 18,824,850 | 99.29% | Larissa | 1060 | 582&nbsp&nbsp/ 5 / 1 | 119 | 4 | 0 | None | Report |