Artist:
Hyadain
Circle Size:

Approach Rate:

Title:
Megaman Mix
HP Drain:

Star Difficulty:

(2.77)
Creator:
MaxwellDemon
Accuracy:

Length:
11:40 (9:54 drain)
Source:
Genre:
Video Game (Japanese)
BPM:
170
Tags:
marathon
User Rating:
Success Rate:
Points of Failure:


(graph is accumulative, based on % at fail/retry)

6.9% (16977 of 245122 plays)

Submitted:
Ranked:
Sep 6, 2008
Sep 25, 2008
Rating Spread:

Favourited 92 times in total

Users that love this map: adam2046, DawnII, humbugle, Zakuno2, Kingphazer, 7loco, Ourumov, frederic prom, ExDee, The2Banned2One, RindoAtoa, Leafthefox09, AwesomeBill, 53wwe, Kyujuroku 96, BLiZAGA, HangaMaster, ElectricTunes, FIZ, zeky_28 and many more!
Options:
Modding / Discussion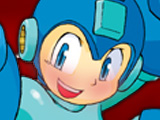 Totally inspired by Mark's Crash!! beatmap (
http://osu.ppy.sh/?p=beatmap&s=2434
)... this mix, which was edited by me, features all of Hyadain's Megaman songs till Metalman (which then loops back to Quickman at the end, so... :P)
Just wait for me to finish mapping this song now... but then, some timing check would still be appreciated. XD
The list of songs in this marathon:
1. Quickman *done mapping*
2. Flashman *done mapping*
3. Crashman *done mapping*
4. Metalman *done mapping*
UPDATE: Storyboarding is now complete! :D
UPDATE 2: COMPLETEEEED!
Anyway, yeah... some offset checks and this map is not for the light hearted. Especially with Crashman's part. >:)
To increase the enjoyment of this map, it is heavily recommended that you seek out the lyrics from YouTube:
Quickman's
,
Flashman's
,
Crashman's
,
Metalman's
.
WubWoofWolf is in the lead! ()
Score
67,621,269 (99.45%)
Max Combo
2108
300 / 100 / 50
1079 / 9 / 0
Misses
0
Geki (Elite Beat!)
212
Katu (Beat!)
7
Mods
HD,HR,DT
Top 50 Scoreboard
| | Rank | Score | Accuracy | Player | Max Combo | 300 / 100 / 50 | Geki | Katu | Misses | Mods | |
| --- | --- | --- | --- | --- | --- | --- | --- | --- | --- | --- | --- |
| #1 | | 67,621,269 | 99.45% | WubWoofWolf | 2108 | 1079&nbsp&nbsp/ 9 / 0 | 212 | 7 | 0 | HD,HR,DT | Report |
| #2 | | 66,232,956 | 97.33% | Toy | 2108 | 1045&nbsp&nbsp/ 41 / 2 | 185 | 32 | 0 | HD,HR,DT | Report |
| #3 | | 63,064,761 | 98.51% | fartownik | 2108 | 1064&nbsp&nbsp/ 23 / 1 | 199 | 19 | 0 | HR,DT | Report |
| #4 | | 60,388,401 | 99.51% | ShadowSoul | 2108 | 1080&nbsp&nbsp/ 8 / 0 | 211 | 8 | 0 | DT | Report |
| #5 | | 60,265,561 | 99.20% | Ana_Coppola | 2108 | 1075&nbsp&nbsp/ 13 / 0 | 207 | 12 | 0 | DT | Report |
| #6 | | 60,233,546 | 99.26% | gdeath | 2108 | 1076&nbsp&nbsp/ 12 / 0 | 210 | 9 | 0 | DT | Report |
| #7 | | 60,135,026 | 99.26% | Kyonko Hizara | 2106 | 1076&nbsp&nbsp/ 12 / 0 | 209 | 10 | 0 | DT | Report |
| #8 | | 60,133,426 | 99.33% | Id_Beat | 2108 | 1077&nbsp&nbsp/ 11 / 0 | 209 | 10 | 0 | HD,HR,SD | Report |
| #9 | | 59,940,755 | 98.84% | Mismagius | 2106 | 1069&nbsp&nbsp/ 19 / 0 | 203 | 16 | 0 | NC | Report |
| #10 | | 59,866,280 | 98.77% | GladiOol | 2107 | 1068&nbsp&nbsp/ 20 / 0 | 201 | 18 | 0 | DT | Report |
| #11 | | 59,810,320 | 99.14% | thregium | 2108 | 1074&nbsp&nbsp/ 14 / 0 | 206 | 13 | 0 | FL | Report |
| #12 | | 59,796,699 | 98.42% | -Trigger | 2106 | 1063&nbsp&nbsp/ 22 / 3 | 200 | 16 | 0 | NC | Report |
| #13 | | 59,704,823 | 98.27% | Lef | 2106 | 1060&nbsp&nbsp/ 27 / 1 | 194 | 24 | 0 | DT | Report |
| #14 | | 59,566,436 | 98.68% | Doomsday | 2108 | 1067&nbsp&nbsp/ 19 / 2 | 201 | 16 | 0 | DT | Report |
| #15 | | 59,433,867 | 97.90% | leandroxdd | 2107 | 1054&nbsp&nbsp/ 33 / 1 | 190 | 28 | 0 | HD,HR | Report |
| #16 | | 59,280,152 | 97.64% | Maxe191 | 2108 | 1050&nbsp&nbsp/ 36 / 2 | 189 | 28 | 0 | DT | Report |
| #17 | | 59,238,346 | 98.12% | pyon | 2107 | 1058&nbsp&nbsp/ 27 / 3 | 193 | 23 | 0 | DT | Report |
| #18 | | 58,535,460 | 96.55% | util | 2107 | 1032&nbsp&nbsp/ 55 / 1 | 177 | 41 | 0 | DT | Report |
| #19 | | 58,330,138 | 96.80% | FujiwaraNoMokou | 2095 | 1037&nbsp&nbsp/ 46 / 5 | 181 | 34 | 0 | DT | Report |
| #20 | | 57,337,239 | 99.88% | H1ko | 2108 | 1086&nbsp&nbsp/ 2 / 0 | 217 | 2 | 0 | HR | Report |
| #21 | | 57,286,298 | 99.10% | Kubu | 2036 | 1074&nbsp&nbsp/ 12 / 1 | 206 | 11 | 1 | DT | Report |
| #22 | | 57,180,275 | 99.51% | Sowisty | 2108 | 1080&nbsp&nbsp/ 8 / 0 | 211 | 8 | 0 | HD | Report |
| #23 | | 57,069,527 | 99.39% | Mikan | 2108 | 1078&nbsp&nbsp/ 10 / 0 | 209 | 10 | 0 | HR | Report |
| #24 | | 56,952,088 | 98.90% | amanatu2 | 2108 | 1070&nbsp&nbsp/ 18 / 0 | 205 | 14 | 0 | HR | Report |
| #25 | | 56,922,667 | 99.26% | GGBY | 2108 | 1076&nbsp&nbsp/ 12 / 0 | 207 | 12 | 0 | HR | Report |
| #26 | | 56,857,054 | 99.37% | Nikosbks | 2108 | 1078&nbsp&nbsp/ 9 / 1 | 210 | 8 | 0 | HR | Report |
| #27 | | 56,854,650 | 99.00% | Srayne | 2108 | 1072&nbsp&nbsp/ 15 / 1 | 204 | 14 | 0 | HR | Report |
| #28 | | 56,807,636 | 99.36% | PhillyNightOwl | 2107 | 1078&nbsp&nbsp/ 8 / 2 | 212 | 5 | 0 | HD | Report |
| #29 | | 56,799,557 | 98.90% | MajcherM | 2108 | 1070&nbsp&nbsp/ 18 / 0 | 206 | 13 | 0 | HR | Report |
| #30 | | 56,752,648 | 98.96% | -perper- | 2108 | 1071&nbsp&nbsp/ 17 / 0 | 204 | 15 | 0 | HR | Report |
| #31 | | 56,728,875 | 98.96% | fanzhen0019 | 2108 | 1071&nbsp&nbsp/ 17 / 0 | 204 | 15 | 0 | HR | Report |
| #32 | | 56,688,419 | 98.41% | Paladin1us | 2108 | 1062&nbsp&nbsp/ 26 / 0 | 198 | 21 | 0 | HR | Report |
| #33 | | 56,686,960 | 98.77% | Pyramid | 2108 | 1068&nbsp&nbsp/ 20 / 0 | 200 | 19 | 0 | HR | Report |
| #34 | | 56,679,598 | 98.88% | HydroCannon13 | 2108 | 1070&nbsp&nbsp/ 17 / 1 | 203 | 15 | 0 | HR | Report |
| #35 | | 56,678,322 | 98.96% | Eternal Night | 2108 | 1071&nbsp&nbsp/ 17 / 0 | 204 | 15 | 0 | HR | Report |
| #36 | | 56,636,975 | 98.71% | liyin1 | 2108 | 1067&nbsp&nbsp/ 21 / 0 | 200 | 19 | 0 | HR | Report |
| #37 | | 56,635,781 | 98.53% | Futaba aoi | 2108 | 1064&nbsp&nbsp/ 24 / 0 | 198 | 21 | 0 | HR | Report |
| #38 | | 56,604,797 | 98.35% | Battquif | 2108 | 1061&nbsp&nbsp/ 27 / 0 | 196 | 23 | 0 | HR | Report |
| #39 | | 56,582,985 | 98.71% | MaxiMilliaN | 2108 | 1067&nbsp&nbsp/ 21 / 0 | 199 | 20 | 0 | HR | Report |
| #40 | | 56,573,252 | 98.53% | Phoenipx | 2108 | 1064&nbsp&nbsp/ 24 / 0 | 199 | 20 | 0 | HR | Report |
| #41 | | 56,537,622 | 98.16% | Xumg | 2108 | 1058&nbsp&nbsp/ 30 / 0 | 197 | 22 | 0 | HR | Report |
| #42 | | 56,521,352 | 98.22% | Hiryuu | 2108 | 1059&nbsp&nbsp/ 29 / 0 | 195 | 24 | 0 | HR | Report |
| #43 | | 56,506,693 | 98.65% | Tenshi | 2108 | 1066&nbsp&nbsp/ 22 / 0 | 200 | 19 | 0 | HR | Report |
| #44 | | 56,465,387 | 98.21% | eddieee | 2108 | 1059&nbsp&nbsp/ 28 / 1 | 192 | 26 | 0 | HR | Report |
| #45 | | 56,459,442 | 98.41% | Miroku | 2107 | 1062&nbsp&nbsp/ 26 / 0 | 196 | 23 | 0 | HR | Report |
| #46 | | 56,457,091 | 98.71% | - A K i - | 2108 | 1067&nbsp&nbsp/ 21 / 0 | 199 | 20 | 0 | HR | Report |
| #47 | | 56,450,771 | 98.47% | Shockwave000 | 2108 | 1063&nbsp&nbsp/ 25 / 0 | 196 | 23 | 0 | HR | Report |
| #48 | | 56,446,976 | 98.22% | FoxShift | 2108 | 1059&nbsp&nbsp/ 29 / 0 | 191 | 28 | 0 | HR | Report |
| #49 | | 56,429,093 | 98.30% | Remyria | 2108 | 1061&nbsp&nbsp/ 24 / 3 | 196 | 20 | 0 | HR | Report |
| #50 | | 56,417,153 | 98.28% | KimART | 2108 | 1060&nbsp&nbsp/ 28 / 0 | 197 | 22 | 0 | HR | Report |