Beatmap Listing » DragonForce - My Spirit Will Go On
Artist:
DragonForce
Circle Size:

Approach Rate:

Title:
My Spirit Will Go On
HP Drain:

Star Difficulty:

(7.63)
Creator:
DoKito
Accuracy:

Length:
7:50 (7:31 drain)
Source:
Genre:
Rock (English)
BPM:
200
Tags:
sonic firestorm dokolp metal rock death metal marathon speed
User Rating:
Success Rate:
Points of Failure:


(graph is accumulative, based on % at fail/retry)

6.8% (567 of 8397 plays)

Submitted:
Loved:
Feb 21, 2015
Jan 2, 2018
Rating Spread:

Favourited 265 times in total

Users that love this map: Rakyero, JanteSmith, cptnXn, renoxz, SlySly, MURROX, Gnuu, Invictus Tiberius, Almanza702, KINGDUNEGON, Sam, WareHachimitsu, Hasawa Kraenes, Kubara, Murako, -- BEATS --, isokasapupuja, EndlessWaltz, Gakkun, Stormee and many more!
Options:
Modding / Discussion
This map is in a LOVED state.
As such, it will not award any pp and leaderboards may be reset by the beatmap creator.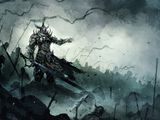 Reworked. Let's rank this baby.
Thanks to Mao for hitsounding this!
Keep in mind that this is not the typical CS5 DragonForce kind of map. I hope you guys still enjoy it.
Rafis is in the lead! ()
Score
195,632,160 (99.12%)
Max Combo
2899
300 / 100 / 50
2878 / 19 / 0
Misses
13
Geki (Elite Beat!)
369
Katu (Beat!)
11
Mods
None
Top 50 Scoreboard
| | Rank | Score | Accuracy | Player | Max Combo | 300 / 100 / 50 | Geki | Katu | Misses | Mods | |
| --- | --- | --- | --- | --- | --- | --- | --- | --- | --- | --- | --- |
| #1 | | 195,632,160 | 99.12% | Rafis | 2899 | 2878&nbsp&nbsp/ 19 / 0 | 369 | 11 | 13 | None | Report |
| #2 | | 95,117,200 | 99.34% | firebat92 | 1348 | 2884&nbsp&nbsp/ 20 / 0 | 364 | 17 | 6 | None | Report |
| #3 | | 83,174,430 | 99.07% | Hasawa Kraenes | 1687 | 2874&nbsp&nbsp/ 27 / 0 | 357 | 20 | 9 | None | Report |
| #4 | | 81,932,550 | 97.85% | Karthy | 1723 | 2829&nbsp&nbsp/ 54 / 2 | 348 | 25 | 25 | None | Report |
| #5 | | 68,380,865 | 94.22% | iok144 | 2475 | 2711&nbsp&nbsp/ 85 / 15 | 325 | 35 | 99 | NF | Report |
| #6 | | 65,805,398 | 88.34% | AxewB | 2369 | 2532&nbsp&nbsp/ 99 / 34 | 309 | 31 | 245 | NF,HD | Report |
| #7 | | 55,435,050 | 97.20% | fieryrage | 2133 | 2808&nbsp&nbsp/ 60 / 3 | 350 | 23 | 39 | NF | Report |
| #8 | | 55,399,250 | 92.86% | Frictionless | 2215 | 2657&nbsp&nbsp/ 135 / 1 | 305 | 57 | 117 | NF | Report |
| #9 | | 53,909,290 | 95.02% | [RanYakumo] | 2162 | 2731&nbsp&nbsp/ 102 / 1 | 334 | 35 | 76 | NF | Report |
| #10 | | 47,526,024 | 92.16% | SkyArrow | 1962 | 2649&nbsp&nbsp/ 95 / 8 | 310 | 47 | 158 | NF,HD | Report |
| #11 | | 42,299,930 | 95.76% | Stoof | 1869 | 2753&nbsp&nbsp/ 101 / 0 | 333 | 34 | 56 | NF | Report |
| #12 | | 40,832,660 | 96.59% | Mlaw22 | 1639 | 2791&nbsp&nbsp/ 58 / 2 | 345 | 28 | 59 | NF | Report |
| #13 | | 40,256,830 | 94.95% | Umbre | 1791 | 2729&nbsp&nbsp/ 97 / 11 | 326 | 33 | 73 | NF | Report |
| #14 | | 38,962,345 | 91.28% | thaibuy | 1586 | 2587&nbsp&nbsp/ 200 / 16 | 301 | 56 | 107 | NF | Report |
| #15 | | 36,645,810 | 93.02% | VoProSSoFF | 1723 | 2669&nbsp&nbsp/ 112 / 3 | 307 | 49 | 126 | NF | Report |
| #16 | | 36,057,690 | 89.81% | -Anastacia- | 1648 | 2543&nbsp&nbsp/ 202 / 19 | 293 | 56 | 146 | NF | Report |
| #17 | | 35,364,870 | 90.66% | Storegrisen | 1504 | 2594&nbsp&nbsp/ 132 / 1 | 286 | 63 | 183 | NF | Report |
| #18 | | 35,187,930 | 97.07% | hot anime girl | 1568 | 2807&nbsp&nbsp/ 52 / 2 | 343 | 25 | 49 | NF | Report |
| #19 | | 34,269,835 | 98.04% | MINEMINE | 1529 | 2834&nbsp&nbsp/ 55 / 3 | 350 | 23 | 18 | NF | Report |
| #20 | | 33,987,580 | 89.97% | cristi2708 | 1487 | 2561&nbsp&nbsp/ 166 / 10 | 294 | 47 | 173 | NF | Report |
| #21 | | 33,132,795 | 88.36% | QbaDoo | 1436 | 2472&nbsp&nbsp/ 296 / 3 | 264 | 93 | 139 | NF | Report |
| #22 | | 29,306,920 | 96.98% | LittleDan | 1029 | 2796&nbsp&nbsp/ 78 / 1 | 344 | 24 | 35 | NF | Report |
| #23 | | 28,396,670 | 91.86% | Spark-desu | 1441 | 2622&nbsp&nbsp/ 150 / 6 | 287 | 61 | 132 | NF | Report |
| #24 | | 28,045,395 | 89.39% | Spook | 1277 | 2544&nbsp&nbsp/ 170 / 4 | 273 | 75 | 192 | NF | Report |
| #25 | | 27,514,260 | 94.58% | Astana | 1236 | 2710&nbsp&nbsp/ 124 / 5 | 308 | 55 | 71 | NF | Report |
| #26 | | 27,306,510 | 89.54% | Eldera | 1506 | 2537&nbsp&nbsp/ 194 / 24 | 294 | 50 | 155 | NF | Report |
| #27 | | 27,096,875 | 86.92% | Dragon Force | 1464 | 2420&nbsp&nbsp/ 317 / 23 | 269 | 76 | 150 | NF | Report |
| #28 | | 27,033,055 | 93.00% | Woffel | 1297 | 2674&nbsp&nbsp/ 94 / 5 | 324 | 27 | 137 | NF | Report |
| #29 | | 26,147,505 | 94.14% | callmebatya | 1127 | 2716&nbsp&nbsp/ 70 / 1 | 332 | 31 | 123 | NF | Report |
| #30 | | 25,800,465 | 95.47% | Cappy | 1078 | 2742&nbsp&nbsp/ 107 / 3 | 325 | 41 | 58 | NF | Report |
| #31 | | 25,543,655 | 91.62% | Wario | 1138 | 2640&nbsp&nbsp/ 78 / 1 | 318 | 35 | 191 | NF | Report |
| #32 | | 24,282,960 | 91.65% | Lettuce | 1208 | 2625&nbsp&nbsp/ 125 / 2 | 295 | 58 | 158 | NF | Report |
| #33 | | 23,863,185 | 86.55% | Inuka Linora | 1236 | 2460&nbsp&nbsp/ 164 / 23 | 272 | 62 | 263 | NF | Report |
| #34 | | 23,428,295 | 90.70% | Mirtrax | 946 | 2552&nbsp&nbsp/ 254 / 16 | 290 | 72 | 88 | NF | Report |
| #35 | | 22,454,685 | 87.98% | wuhua | 1239 | 2490&nbsp&nbsp/ 205 / 11 | 254 | 82 | 204 | NF,HD | Report |
| #36 | | 22,362,470 | 92.78% | sonic_gamer96 | 1163 | 2672&nbsp&nbsp/ 80 / 8 | 321 | 31 | 150 | NF | Report |
| #37 | | 21,818,432 | 87.13% | Landegre- | 1100 | 2497&nbsp&nbsp/ 109 / 13 | 290 | 44 | 291 | NF,HD | Report |
| #38 | | 21,205,140 | 88.40% | black guy | 1202 | 2496&nbsp&nbsp/ 226 / 6 | 262 | 82 | 182 | NF | Report |
| #39 | | 21,174,545 | 91.66% | Jantsi | 1061 | 2608&nbsp&nbsp/ 173 / 9 | 300 | 45 | 120 | NF | Report |
| #40 | | 21,110,555 | 94.28% | -Wolfy- | 944 | 2696&nbsp&nbsp/ 137 / 11 | 304 | 58 | 66 | NF | Report |
| #41 | | 20,608,085 | 88.51% | Flamation | 853 | 2516&nbsp&nbsp/ 173 / 12 | 274 | 66 | 209 | NF | Report |
| #42 | | 20,597,035 | 93.46% | yf_bmp | 764 | 2647&nbsp&nbsp/ 216 / 4 | 287 | 77 | 43 | NF | Report |
| #43 | | 19,968,430 | 90.64% | heikneuter | 940 | 2572&nbsp&nbsp/ 188 / 17 | 286 | 57 | 133 | NF | Report |
| #44 | | 19,725,725 | 88.59% | Nalian | 915 | 2488&nbsp&nbsp/ 257 / 25 | 265 | 81 | 140 | NF | Report |
| #45 | | 19,065,340 | 89.05% | Dubimo | 1078 | 2512&nbsp&nbsp/ 232 / 13 | 272 | 66 | 153 | NF | Report |
| #46 | | 18,978,485 | 90.41% | Zenoha | 766 | 2580&nbsp&nbsp/ 150 / 5 | 304 | 53 | 175 | NF | Report |
| #47 | | 18,591,670 | 89.70% | adi77715 | 981 | 2569&nbsp&nbsp/ 115 / 17 | 296 | 43 | 209 | NF | Report |
| #48 | | 18,171,745 | 87.38% | Nabiha | 888 | 2444&nbsp&nbsp/ 281 / 31 | 275 | 62 | 154 | NF | Report |
| #49 | | 18,107,795 | 90.74% | TinyLoliGirl | 847 | 2613&nbsp&nbsp/ 78 / 10 | 301 | 41 | 209 | NF | Report |
| #50 | | 17,582,945 | 85.74% | Restroom | 1083 | 2382&nbsp&nbsp/ 329 / 20 | 238 | 94 | 179 | NF | Report |