Artist:
Star Driver
Circle Size:

Approach Rate:

Title:
Wait For Me
HP Drain:

Star Difficulty:

(5.21)
Creator:
Come[Back]Home
Accuracy:

Length:
5:24 (5:01 drain)
Source:
Genre:
Electronic (English)
BPM:
150
Tags:
cbh euphoric hardstyle bong melodic female vocals futago leaving las vegas electronic -m4x
User Rating:
Success Rate:
Points of Failure:


(graph is accumulative, based on % at fail/retry)

9.5% (351 of 3681 plays)

Submitted:
Ranked:
Jan 16, 2015
Feb 20, 2018
Rating Spread:

Favourited 17 times in total

Users that love this map: Jordan, gusrua123, aqua16651, Xayler, -M4x, Hakukaze, ChildOfLight, favela, Cebrian, Teres892, Sqeez23, [Waifu] Janna, Remchiq, shioAo, Shoutbug, Flutchy, malyarbuzik
Options:
Modding / Discussion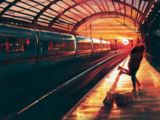 Artwork: Aenami
Artist: Soundcloud
Sliders at 01:47:013 were made by -M4x
"Most creative Diffname in osu! history"
-Unknown
Information Box for those who care
Star Driver doesn't exist anymore. He started a new project called
Futago
with his twin brother. I chose Star Driver as the artist name because Wait For Me and all his other tracks dont exist under the name of Futago.
GiraffekNuL is in the lead! ()
Score
61,176,868 (99.05%)
Max Combo
1591
300 / 100 / 50
1172 / 17 / 0
Misses
0
Geki (Elite Beat!)
231
Katu (Beat!)
11
Mods
HD
Top 50 Scoreboard
| | Rank | Score | Accuracy | Player | Max Combo | 300 / 100 / 50 | Geki | Katu | Misses | Mods | |
| --- | --- | --- | --- | --- | --- | --- | --- | --- | --- | --- | --- |
| #1 | | 61,176,868 | 99.05% | GiraffekNuL | 1591 | 1172&nbsp&nbsp/ 17 / 0 | 231 | 11 | 0 | HD | Report |
| #2 | | 60,259,505 | 97.14% | shineroo | 1590 | 1138&nbsp&nbsp/ 51 / 0 | 214 | 28 | 0 | HD | Report |
| #3 | | 58,991,949 | 96.13% | Lupus | 1587 | 1120&nbsp&nbsp/ 69 / 0 | 202 | 40 | 0 | HD | Report |
| #4 | | 57,993,280 | 99.61% | Duftende Pizza | 1591 | 1182&nbsp&nbsp/ 7 / 0 | 235 | 7 | 0 | None | Report |
| #5 | | 57,863,620 | 99.16% | - Phantasma - | 1591 | 1174&nbsp&nbsp/ 15 / 0 | 231 | 11 | 0 | None | Report |
| #6 | | 57,850,910 | 99.05% | Neta | 1590 | 1172&nbsp&nbsp/ 17 / 0 | 233 | 9 | 0 | None | Report |
| #7 | | 57,597,790 | 98.88% | Choilicious | 1590 | 1169&nbsp&nbsp/ 20 / 0 | 225 | 17 | 0 | None | Report |
| #8 | | 57,020,850 | 98.26% | Yuusuke | 1588 | 1158&nbsp&nbsp/ 31 / 0 | 218 | 24 | 0 | None | Report |
| #9 | | 56,976,150 | 97.98% | 872316468 | 1590 | 1153&nbsp&nbsp/ 36 / 0 | 215 | 27 | 0 | None | Report |
| #10 | | 53,581,483 | 98.01% | bartekran456 | 1487 | 1154&nbsp&nbsp/ 34 / 0 | 217 | 24 | 1 | HD | Report |
| #11 | | 44,579,150 | 98.32% | Skik | 1383 | 1159&nbsp&nbsp/ 30 / 0 | 223 | 19 | 0 | None | Report |
| #12 | | 43,943,500 | 93.41% | Estuh | 1372 | 1072&nbsp&nbsp/ 116 / 0 | 176 | 65 | 1 | HD | Report |
| #13 | | 43,473,780 | 97.39% | Vexine | 1372 | 1144&nbsp&nbsp/ 42 / 0 | 209 | 30 | 3 | None | Report |
| #14 | | 37,639,660 | 99.02% | xasuma | 1231 | 1172&nbsp&nbsp/ 16 / 0 | 231 | 10 | 1 | None | Report |
| #15 | | 36,680,440 | 97.36% | Fixr | 1233 | 1142&nbsp&nbsp/ 47 / 0 | 205 | 37 | 0 | None | Report |
| #16 | | 34,520,150 | 94.91% | 6 digit | 1178 | 1099&nbsp&nbsp/ 88 / 1 | 192 | 48 | 1 | None | Report |
| #17 | | 34,407,995 | 98.72% | Psychadelica- | 1100 | 1167&nbsp&nbsp/ 20 / 1 | 225 | 15 | 1 | HD | Report |
| #18 | | 33,067,690 | 91.07% | Michael__James | 1236 | 1034&nbsp&nbsp/ 146 / 1 | 163 | 72 | 8 | None | Report |
| #19 | | 29,914,870 | 99.10% | Kyoushouryuu | 929 | 1173&nbsp&nbsp/ 16 / 0 | 232 | 10 | 0 | None | Report |
| #20 | | 29,850,970 | 97.86% | Trabanto | 1094 | 1152&nbsp&nbsp/ 33 / 3 | 215 | 25 | 1 | None | Report |
| #21 | | 29,342,310 | 98.07% | Yang Xiao Long | 923 | 1155&nbsp&nbsp/ 33 / 0 | 214 | 27 | 1 | None | Report |
| #22 | | 28,224,350 | 99.13% | Ok xd | 821 | 1174&nbsp&nbsp/ 14 / 0 | 229 | 12 | 1 | None | Report |
| #23 | | 27,372,420 | 97.62% | Coconutt | 1008 | 1148&nbsp&nbsp/ 37 / 2 | 212 | 28 | 2 | None | Report |
| #24 | | 26,492,650 | 98.08% | Chabirosa | 959 | 1155&nbsp&nbsp/ 33 / 1 | 216 | 25 | 0 | None | Report |
| #25 | | 25,113,380 | 98.53% | keeyan | 819 | 1164&nbsp&nbsp/ 22 / 1 | 222 | 17 | 2 | None | Report |
| #26 | | 23,892,680 | 95.14% | [Sayui] | 889 | 1104&nbsp&nbsp/ 81 / 1 | 174 | 64 | 3 | None | Report |
| #27 | | 23,061,150 | 96.36% | Skidayo | 1418 | 1124&nbsp&nbsp/ 65 / 0 | 202 | 40 | 0 | NF | Report |
| #28 | | 23,042,740 | 97.50% | LightCollapseRU | 891 | 1146&nbsp&nbsp/ 40 / 0 | 211 | 28 | 3 | None | Report |
| #29 | | 22,461,830 | 91.97% | Warzone357 | 895 | 1048&nbsp&nbsp/ 134 / 5 | 159 | 76 | 2 | None | Report |
| #30 | | 22,214,792 | 94.91% | EX-tremaLs | 927 | 1103&nbsp&nbsp/ 75 / 3 | 184 | 50 | 8 | HD | Report |
| #31 | | 21,655,200 | 96.10% | Onranyue | 875 | 1120&nbsp&nbsp/ 68 / 0 | 195 | 46 | 1 | None | Report |
| #32 | | 21,468,190 | 96.27% | -Puffy- | 923 | 1126&nbsp&nbsp/ 56 / 0 | 200 | 38 | 7 | None | Report |
| #33 | | 21,409,210 | 95.99% | DJ Octavia | 708 | 1123&nbsp&nbsp/ 55 / 0 | 197 | 35 | 11 | None | Report |
| #34 | | 20,541,840 | 92.87% | Marshall1237 | 893 | 1065&nbsp&nbsp/ 117 / 1 | 160 | 77 | 6 | None | Report |
| #35 | | 20,125,260 | 94.97% | Natalie Dormer | 852 | 1103&nbsp&nbsp/ 75 / 7 | 196 | 37 | 4 | None | Report |
| #36 | | 19,493,680 | 98.09% | HonzaUrbis | 836 | 1158&nbsp&nbsp/ 25 / 0 | 223 | 13 | 6 | None | Report |
| #37 | | 19,048,470 | 97.48% | Nekros26 | 835 | 1146&nbsp&nbsp/ 39 / 0 | 208 | 30 | 4 | None | Report |
| #38 | | 18,840,640 | 93.82% | zPhoeniix | 623 | 1082&nbsp&nbsp/ 96 / 9 | 178 | 58 | 2 | None | Report |
| #39 | | 18,154,640 | 88.42% | Hikibadass | 821 | 984&nbsp&nbsp/ 201 / 2 | 141 | 98 | 2 | None | Report |
| #40 | | 18,056,400 | 94.79% | TGZ Plasma | 786 | 1099&nbsp&nbsp/ 80 / 8 | 195 | 43 | 2 | None | Report |
| #41 | | 17,698,452 | 90.89% | Slimeli | 766 | 1034&nbsp&nbsp/ 135 / 10 | 155 | 74 | 10 | HD | Report |
| #42 | | 17,694,781 | 92.39% | NotHardcore | 637 | 1060&nbsp&nbsp/ 107 / 17 | 178 | 53 | 5 | HD | Report |
| #43 | | 16,858,710 | 95.07% | vincent2darc | 785 | 1109&nbsp&nbsp/ 62 / 4 | 192 | 37 | 14 | None | Report |
| #44 | | 16,781,909 | 96.48% | Justaway12 | 727 | 1128&nbsp&nbsp/ 56 / 3 | 196 | 43 | 2 | HD | Report |
| #45 | | 16,528,450 | 95.58% | Mayno | 782 | 1112&nbsp&nbsp/ 72 / 3 | 198 | 41 | 2 | None | Report |
| #46 | | 16,415,260 | 92.49% | Sissix3 | 824 | 1055&nbsp&nbsp/ 134 / 0 | 163 | 79 | 0 | None | Report |
| #47 | | 15,655,820 | 96.58% | groovy | 606 | 1129&nbsp&nbsp/ 57 / 2 | 202 | 38 | 1 | None | Report |
| #48 | | 15,322,180 | 89.59% | Kaszabi99 | 696 | 1007&nbsp&nbsp/ 172 / 5 | 147 | 86 | 5 | None | Report |
| #49 | | 15,237,270 | 96.97% | ParafluxX | 656 | 1139&nbsp&nbsp/ 42 / 0 | 210 | 24 | 8 | None | Report |
| #50 | | 14,997,950 | 97.17% | KaisNips | 489 | 1140&nbsp&nbsp/ 45 / 2 | 212 | 28 | 2 | None | Report |