Artist:
BoA
Circle Size:

Approach Rate:

Title:
soundscape
HP Drain:

Star Difficulty:

(3.22)
Creator:
S_h_i_a
Accuracy:

Length:
2:44 (2:23 drain)
Source:
Genre:
Pop (Japanese)
BPM:
71
Tags:
everlasting colin_hou colin hou
User Rating:
Success Rate:
Points of Failure:


(graph is accumulative, based on % at fail/retry)

20.4% (3274 of 16047 plays)

Submitted:
Ranked:
Oct 11, 2010
May 20, 2011
Rating Spread:

Favourited 8 times in total

Users that love this map: 292081655, smashbrosmk, yukitantan, Hanamoki, Jenny Chou, blacklongstraight, Adalana, Marimatsu-kun
Options:
Modding / Discussion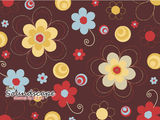 My first beatmap.
BoA Soundscape.
Mapped by S h i a.
special thanks to Alace` Colin Hou` Heatherfield` xierbaliti ` orioncomet and AngelHoney :)
dzh4bftks is in the lead! ()
Score
4,571,944 (99.59%)
Max Combo
473
300 / 100 / 50
326 / 2 / 0
Misses
0
Geki (Elite Beat!)
66
Katu (Beat!)
2
Mods
HD,DT
Top 50 Scoreboard
| | Rank | Score | Accuracy | Player | Max Combo | 300 / 100 / 50 | Geki | Katu | Misses | Mods | |
| --- | --- | --- | --- | --- | --- | --- | --- | --- | --- | --- | --- |
| #1 | | 4,571,944 | 99.59% | dzh4bftks | 473 | 326&nbsp&nbsp/ 2 / 0 | 66 | 2 | 0 | HD,DT | Report |
| #2 | | 4,553,176 | 99.39% | greeeenpanda | 473 | 325&nbsp&nbsp/ 3 / 0 | 65 | 3 | 0 | HD,DT | Report |
| #3 | | 4,526,884 | 97.97% | Mizured | 473 | 318&nbsp&nbsp/ 10 / 0 | 62 | 6 | 0 | HD,DT | Report |
| #4 | | 4,515,629 | 98.17% | Sakamotosan-w - | 473 | 319&nbsp&nbsp/ 9 / 0 | 59 | 9 | 0 | HD,NC | Report |
| #5 | | 4,496,784 | 97.56% | PeaChick | 473 | 316&nbsp&nbsp/ 12 / 0 | 60 | 8 | 0 | HD,DT | Report |
| #6 | | 4,310,330 | 99.19% | Forget me not | 473 | 324&nbsp&nbsp/ 4 / 0 | 65 | 3 | 0 | DT | Report |
| #7 | | 4,310,220 | 99.39% | -Akimoto Akira- | 473 | 325&nbsp&nbsp/ 3 / 0 | 65 | 3 | 0 | DT | Report |
| #8 | | 4,304,083 | 98.98% | Skyar | 473 | 323&nbsp&nbsp/ 5 / 0 | 64 | 4 | 0 | DT | Report |
| #9 | | 4,284,756 | 98.58% | SilentWings | 473 | 321&nbsp&nbsp/ 7 / 0 | 64 | 4 | 0 | DT | Report |
| #10 | | 4,283,077 | 98.98% | WiMpN | 473 | 323&nbsp&nbsp/ 5 / 0 | 64 | 4 | 0 | DT | Report |
| #11 | | 4,268,498 | 97.71% | Rion- | 472 | 317&nbsp&nbsp/ 10 / 1 | 59 | 8 | 0 | DT | Report |
| #12 | | 4,265,038 | 97.51% | tit | 473 | 316&nbsp&nbsp/ 11 / 1 | 59 | 8 | 0 | DT | Report |
| #13 | | 4,263,959 | 98.78% | MajcherM | 472 | 322&nbsp&nbsp/ 6 / 0 | 64 | 4 | 0 | DT | Report |
| #14 | | 4,248,515 | 97.97% | BlazkTea | 473 | 318&nbsp&nbsp/ 10 / 0 | 60 | 8 | 0 | DT | Report |
| #15 | | 4,239,998 | 98.17% | Rilium | 473 | 319&nbsp&nbsp/ 9 / 0 | 62 | 6 | 0 | DT | Report |
| #16 | | 4,238,538 | 98.17% | Dual2 | 473 | 319&nbsp&nbsp/ 9 / 0 | 60 | 8 | 0 | DT | Report |
| #17 | | 4,238,399 | 98.12% | klubek | 471 | 319&nbsp&nbsp/ 8 / 1 | 60 | 7 | 0 | DT | Report |
| #18 | | 4,236,553 | 97.51% | _lai | 473 | 316&nbsp&nbsp/ 11 / 1 | 58 | 9 | 0 | DT | Report |
| #19 | | 4,213,930 | 97.56% | koromo77 | 472 | 316&nbsp&nbsp/ 12 / 0 | 59 | 9 | 0 | DT | Report |
| #20 | | 4,212,488 | 97.76% | xasuma | 473 | 317&nbsp&nbsp/ 11 / 0 | 60 | 8 | 0 | DT | Report |
| #21 | | 4,202,333 | 96.90% | xyxxyxxy | 473 | 313&nbsp&nbsp/ 14 / 1 | 58 | 9 | 0 | DT | Report |
| #22 | | 4,200,887 | 96.54% | Norton220 | 473 | 311&nbsp&nbsp/ 17 / 0 | 54 | 14 | 0 | HD,HR | Report |
| #23 | | 4,187,672 | 97.15% | Akai- | 473 | 314&nbsp&nbsp/ 14 / 0 | 54 | 14 | 0 | DT | Report |
| #24 | | 4,182,228 | 97.56% | Asahi | 473 | 316&nbsp&nbsp/ 12 / 0 | 59 | 9 | 0 | DT | Report |
| #25 | | 4,181,908 | 96.95% | Chewin | 472 | 313&nbsp&nbsp/ 15 / 0 | 61 | 7 | 0 | DT | Report |
| #26 | | 4,178,229 | 95.88% | Shiratiga | 473 | 308&nbsp&nbsp/ 19 / 1 | 52 | 15 | 0 | DT | Report |
| #27 | | 4,176,380 | 96.49% | SeventhEdeN | 473 | 311&nbsp&nbsp/ 16 / 1 | 58 | 9 | 0 | DT | Report |
| #28 | | 4,169,092 | 96.04% | Li1yK | 471 | 309&nbsp&nbsp/ 17 / 2 | 53 | 14 | 0 | NC | Report |
| #29 | | 4,168,534 | 96.09% | nVidi4x | 473 | 309&nbsp&nbsp/ 18 / 1 | 56 | 11 | 0 | DT | Report |
| #30 | | 4,161,114 | 96.34% | artpew | 472 | 310&nbsp&nbsp/ 18 / 0 | 57 | 11 | 0 | DT | Report |
| #31 | | 4,158,125 | 96.14% | Hieda-no-Akyuu | 472 | 309&nbsp&nbsp/ 19 / 0 | 52 | 16 | 0 | DT | Report |
| #32 | | 4,122,785 | 95.48% | lingmengzi | 472 | 306&nbsp&nbsp/ 21 / 1 | 55 | 12 | 0 | DT | Report |
| #33 | | 4,108,244 | 95.73% | paragon | 473 | 307&nbsp&nbsp/ 21 / 0 | 50 | 18 | 0 | DT | Report |
| #34 | | 4,102,238 | 94.21% | Aiiso | 471 | 300&nbsp&nbsp/ 26 / 2 | 50 | 16 | 0 | DT | Report |
| #35 | | 4,095,391 | 99.59% | Heatherfield | 473 | 326&nbsp&nbsp/ 2 / 0 | 66 | 2 | 0 | HD | Report |
| #36 | | 4,087,100 | 95.07% | Alruna | 473 | 304&nbsp&nbsp/ 23 / 1 | 53 | 14 | 0 | DT | Report |
| #37 | | 4,086,156 | 94.92% | Hiryuu | 473 | 303&nbsp&nbsp/ 25 / 0 | 49 | 19 | 0 | DT | Report |
| #38 | | 4,077,853 | 99.75% | Id_Beat | 473 | 327&nbsp&nbsp/ 0 / 1 | 67 | 0 | 0 | HD,SD | Report |
| #39 | | 4,066,905 | 92.99% | Chapone | 473 | 294&nbsp&nbsp/ 32 / 2 | 50 | 16 | 0 | DT | Report |
| #40 | | 4,061,510 | 99.19% | Sharlo | 473 | 324&nbsp&nbsp/ 4 / 0 | 64 | 4 | 0 | HD | Report |
| #41 | | 4,058,881 | 98.98% | Shirakawa Kotori | 473 | 323&nbsp&nbsp/ 5 / 0 | 63 | 5 | 0 | HD | Report |
| #42 | | 4,054,486 | 98.78% | Sumisola | 473 | 322&nbsp&nbsp/ 6 / 0 | 64 | 4 | 0 | HD | Report |
| #43 | | 4,049,737 | 93.09% | Jer_kO | 470 | 294&nbsp&nbsp/ 34 / 0 | 50 | 18 | 0 | DT | Report |
| #44 | | 4,049,123 | 95.83% | morikuso | 464 | 308&nbsp&nbsp/ 18 / 2 | 55 | 11 | 0 | DT | Report |
| #45 | | 4,045,663 | 98.98% | [kahluan] | 472 | 323&nbsp&nbsp/ 5 / 0 | 63 | 5 | 0 | HD | Report |
| #46 | | 4,044,621 | 98.98% | japan0413 | 473 | 323&nbsp&nbsp/ 5 / 0 | 64 | 4 | 0 | HD | Report |
| #47 | | 4,037,967 | 98.37% | Cloudberry | 472 | 320&nbsp&nbsp/ 8 / 0 | 61 | 7 | 0 | HD | Report |
| #48 | | 4,033,951 | 98.78% | KS_2000 | 472 | 322&nbsp&nbsp/ 6 / 0 | 62 | 6 | 0 | HD | Report |
| #49 | | 4,019,316 | 98.17% | R e d | 473 | 319&nbsp&nbsp/ 9 / 0 | 63 | 5 | 0 | HD | Report |
| #50 | | 3,980,678 | 92.23% | ryuya1107 | 472 | 290&nbsp&nbsp/ 37 / 1 | 43 | 24 | 0 | DT | Report |