Artist:
xi
Circle Size:

Approach Rate:

Title:
Halcyon
HP Drain:

Star Difficulty:

(5.19)
Creator:
gowww
Accuracy:

Length:
2:31 (1:54 drain)
Source:
BMS
Genre:
Video Game (Instrumental)
BPM:
191
Tags:
yama_ko bof2010 miccoliasms
User Rating:
Success Rate:
Points of Failure:


(graph is accumulative, based on % at fail/retry)

7.2% (29300 of 406534 plays)

Submitted:
Ranked:
Sep 29, 2010
Dec 13, 2010
Rating Spread:

Favourited 246 times in total

Users that love this map: Couturois, wmfchris, f0012979, s33003030, choosak, DeathxShinigami, blacksymbian, fartownik, taNa, makruk, 172518495, AlejanFroSt, a3639508, Jade, shiftjisjis, walzner, Ballance, ido_o2008, Lovely Crab, wang211926 and many more!
Options:
Modding / Discussion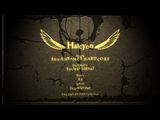 thank you diff "miccoliasms"
yeah!!
enjoy!!!!!!
Toy is in the lead! ()
Score
14,276,377 (100.00%)
Max Combo
741
300 / 100 / 50
548 / 0 / 0
Misses
0
Geki (Elite Beat!)
97
Katu (Beat!)
0
Mods
HD,HR
Top 50 Scoreboard
| | Rank | Score | Accuracy | Player | Max Combo | 300 / 100 / 50 | Geki | Katu | Misses | Mods | |
| --- | --- | --- | --- | --- | --- | --- | --- | --- | --- | --- | --- |
| #1 | | 14,276,377 | 100.00% | Toy | 741 | 548&nbsp&nbsp/ 0 / 0 | 97 | 0 | 0 | HD,HR | Report |
| #2 | | 14,274,077 | 100.00% | Apricot | 741 | 548&nbsp&nbsp/ 0 / 0 | 97 | 0 | 0 | HD,HR | Report |
| #3 | | 14,273,977 | 100.00% | Epiphany | 741 | 548&nbsp&nbsp/ 0 / 0 | 97 | 0 | 0 | HD,HR | Report |
| #4 | | 14,260,259 | 99.88% | thelewa | 741 | 547&nbsp&nbsp/ 1 / 0 | 96 | 1 | 0 | HD,HR | Report |
| #5 | | 14,251,253 | 99.64% | rEdo | 741 | 545&nbsp&nbsp/ 3 / 0 | 95 | 2 | 0 | HD,HR | Report |
| #6 | | 14,250,237 | 99.88% | Yaong | 741 | 547&nbsp&nbsp/ 1 / 0 | 96 | 1 | 0 | HD,HR | Report |
| #7 | | 14,245,285 | 99.88% | fartownik | 741 | 547&nbsp&nbsp/ 1 / 0 | 96 | 1 | 0 | HD,HR | Report |
| #8 | | 14,242,579 | 99.76% | PeaChick | 741 | 546&nbsp&nbsp/ 2 / 0 | 95 | 2 | 0 | HD,HR | Report |
| #9 | | 14,240,912 | 99.76% | benjacala | 741 | 546&nbsp&nbsp/ 2 / 0 | 95 | 2 | 0 | HD,HR | Report |
| #10 | | 14,228,837 | 99.76% | Yuh | 741 | 546&nbsp&nbsp/ 2 / 0 | 95 | 2 | 0 | HD,HR | Report |
| #11 | | 14,226,776 | 99.64% | Xilver | 741 | 545&nbsp&nbsp/ 3 / 0 | 94 | 3 | 0 | HD,HR | Report |
| #12 | | 14,222,702 | 99.51% | Gokuri | 741 | 544&nbsp&nbsp/ 4 / 0 | 93 | 4 | 0 | HD,HR | Report |
| #13 | | 14,208,134 | 99.64% | Recia | 741 | 545&nbsp&nbsp/ 3 / 0 | 94 | 3 | 0 | HD,HR | Report |
| #14 | | 14,197,957 | 99.39% | Emperorpenguin83 | 741 | 543&nbsp&nbsp/ 5 / 0 | 94 | 3 | 0 | HD,HR | Report |
| #15 | | 14,196,695 | 99.15% | Cafeaula | 741 | 541&nbsp&nbsp/ 7 / 0 | 90 | 7 | 0 | HD,HR | Report |
| #16 | | 14,191,055 | 99.64% | JappyBabes | 741 | 545&nbsp&nbsp/ 3 / 0 | 95 | 2 | 0 | HD,HR | Report |
| #17 | | 14,175,715 | 99.39% | xasuma | 741 | 543&nbsp&nbsp/ 5 / 0 | 92 | 5 | 0 | HD,HR | Report |
| #18 | | 14,172,741 | 99.27% | WubWoofWolf | 741 | 542&nbsp&nbsp/ 6 / 0 | 91 | 6 | 0 | HD,HR | Report |
| #19 | | 14,172,030 | 99.51% | xsrsbsns | 741 | 544&nbsp&nbsp/ 4 / 0 | 93 | 4 | 0 | HD,HR | Report |
| #20 | | 14,170,117 | 99.15% | CPUGeek | 741 | 541&nbsp&nbsp/ 7 / 0 | 90 | 7 | 0 | HD,HR | Report |
| #21 | | 14,169,815 | 99.39% | DO96CH | 741 | 543&nbsp&nbsp/ 5 / 0 | 94 | 3 | 0 | HD,HR | Report |
| #22 | | 14,167,529 | 99.03% | Shockwave000 | 741 | 540&nbsp&nbsp/ 8 / 0 | 90 | 7 | 0 | HD,HR | Report |
| #23 | | 14,163,990 | 99.27% | fabriciorby | 741 | 542&nbsp&nbsp/ 6 / 0 | 91 | 6 | 0 | HD,HR | Report |
| #24 | | 14,163,216 | 99.39% | Mercurius | 741 | 543&nbsp&nbsp/ 5 / 0 | 93 | 4 | 0 | HD,HR | Report |
| #25 | | 14,161,071 | 99.15% | Serah | 741 | 541&nbsp&nbsp/ 7 / 0 | 91 | 6 | 0 | HD,HR | Report |
| #26 | | 14,160,227 | 99.15% | hvick225 | 741 | 541&nbsp&nbsp/ 7 / 0 | 90 | 7 | 0 | HD,HR | Report |
| #27 | | 14,159,287 | 99.27% | HAUHAU | 741 | 542&nbsp&nbsp/ 6 / 0 | 92 | 5 | 0 | HD,HR | Report |
| #28 | | 14,153,120 | 99.03% | Vmx | 741 | 540&nbsp&nbsp/ 8 / 0 | 90 | 7 | 0 | HD,HR | Report |
| #29 | | 14,152,723 | 99.03% | Potofu | 741 | 540&nbsp&nbsp/ 8 / 0 | 91 | 6 | 0 | HD,HR | Report |
| #30 | | 14,152,683 | 99.15% | Warrock | 741 | 541&nbsp&nbsp/ 7 / 0 | 90 | 7 | 0 | HD,HR | Report |
| #31 | | 14,135,705 | 99.15% | imagaK | 741 | 541&nbsp&nbsp/ 7 / 0 | 91 | 6 | 0 | HD,HR | Report |
| #32 | | 14,133,576 | 98.91% | AmericanPenguin | 741 | 539&nbsp&nbsp/ 9 / 0 | 89 | 8 | 0 | HD,HR | Report |
| #33 | | 14,130,816 | 98.66% | Hsuan_han | 741 | 537&nbsp&nbsp/ 11 / 0 | 86 | 11 | 0 | HD,HR | Report |
| #34 | | 14,125,312 | 98.91% | 5231_Kinoko | 740 | 539&nbsp&nbsp/ 9 / 0 | 89 | 8 | 0 | HD,HR | Report |
| #35 | | 14,124,102 | 99.15% | Yuria | 741 | 541&nbsp&nbsp/ 7 / 0 | 93 | 4 | 0 | HD,HR | Report |
| #36 | | 14,118,011 | 98.91% | Polaco | 741 | 539&nbsp&nbsp/ 9 / 0 | 91 | 6 | 0 | HD,HR | Report |
| #37 | | 14,116,915 | 99.03% | hvick810 | 741 | 540&nbsp&nbsp/ 8 / 0 | 90 | 7 | 0 | HD,HR | Report |
| #38 | | 14,112,586 | 99.15% | Rain | 741 | 541&nbsp&nbsp/ 7 / 0 | 91 | 6 | 0 | HD,HR | Report |
| #39 | | 14,110,006 | 98.63% | schlafen | 741 | 537&nbsp&nbsp/ 10 / 1 | 86 | 10 | 0 | HD,HR | Report |
| #40 | | 14,108,239 | 98.78% | rjweqhriuweqh | 741 | 538&nbsp&nbsp/ 10 / 0 | 87 | 10 | 0 | HD,HR | Report |
| #41 | | 14,107,742 | 99.15% | Seles | 740 | 541&nbsp&nbsp/ 7 / 0 | 90 | 7 | 0 | HD,HR | Report |
| #42 | | 14,102,422 | 98.78% | Sayapis | 741 | 538&nbsp&nbsp/ 10 / 0 | 90 | 7 | 0 | HD,HR | Report |
| #43 | | 14,097,686 | 99.03% | sawagani | 741 | 540&nbsp&nbsp/ 8 / 0 | 91 | 6 | 0 | HD,HR | Report |
| #44 | | 14,091,033 | 98.63% | Ciera | 741 | 537&nbsp&nbsp/ 10 / 1 | 89 | 7 | 0 | HD,HR | Report |
| #45 | | 14,087,435 | 98.78% | hard to freeze | 741 | 538&nbsp&nbsp/ 10 / 0 | 89 | 8 | 0 | HD,HR | Report |
| #46 | | 14,084,735 | 98.78% | Gyuunyu | 741 | 538&nbsp&nbsp/ 10 / 0 | 88 | 9 | 0 | HD,HR | Report |
| #47 | | 14,075,090 | 98.87% | Spare | 741 | 539&nbsp&nbsp/ 8 / 1 | 90 | 6 | 0 | HD,HR | Report |
| #48 | | 14,074,504 | 98.66% | EpIcRaPtOr | 741 | 537&nbsp&nbsp/ 11 / 0 | 89 | 8 | 0 | HD,HR | Report |
| #49 | | 14,073,022 | 99.03% | Sinch | 741 | 540&nbsp&nbsp/ 8 / 0 | 90 | 7 | 0 | HD,HR | Report |
| #50 | | 14,072,718 | 98.66% | Dsan | 741 | 537&nbsp&nbsp/ 11 / 0 | 88 | 9 | 0 | HD,HR | Report |