Artist:
The Flashbulb
Key Amount:

Approach Rate:

Title:
Passage D
HP Drain:

Star Difficulty:

(4.80)
Creator:
Agka
Accuracy:

Length:
1:57 (1:51 drain)
Source:
Genre:
Unspecified (Other)
BPM:
179.9
Tags:
User Rating:
Success Rate:
Points of Failure:


(graph is accumulative, based on % at fail/retry)

22.9% (99 of 432 plays)

Submitted:
Loved:
Aug 11, 2014
Jan 2, 2018
Rating Spread:

Favourited 8 times in total

Users that love this map: Bobbias, ggsnipess, Kamikaze, Shoegazer, BilliumMoto, Parachor, ARTESTER, Siamsol
Options:
Modding / Discussion
This map is in a LOVED state.
As such, it will not award any pp and leaderboards may be reset by the beatmap creator.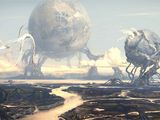 Sharing one of my best.
jakads is in the lead! ()
Score
995,189 (99.98%)
Max Combo
2018
MAX / 300 / 200
1604 / 274 / 1
100 / 50 / Misses
0 / 0 / 0
Mods
None
Top 50 Scoreboard
Rank
Score
Accuracy
Player
Max Combo
MAX
300
200
100
50
Miss
Mods
#1
995,189
99.98%
jakads
2018
1604
274
1
0
0
0
None
Report
#2
985,703
99.72%
aitor98
1416
1566
299
13
0
0
1
None
Report
#3
973,709
99.45%
Paralit
1278
1345
508
23
1
0
2
None
Report
#4
965,559
99.02%
[Crz]Polymath9
1945
1261
567
48
2
0
1
None
Report
#5
961,723
98.86%
Mage
1178
1366
463
40
6
0
4
None
Report
#6
959,739
99.21%
OTL
1399
1334
511
27
3
1
3
None
Report
#7
941,073
98.72%
Lenfried-
664
1224
601
43
4
0
7
None
Report
#8
940,500
98.55%
AncuL
700
1351
467
46
8
2
5
None
Report
#9
936,504
98.63%
Jinjin
1094
1347
470
51
6
1
4
None
Report
#10
908,067
98.01%
Chamelforito
530
1304
495
61
6
0
13
None
Report
#11
893,157
97.69%
_MERCEDEX_
636
1268
521
66
8
0
16
None
Report
#12
893,125
97.15%
kloi34
588
1175
595
74
16
5
14
None
Report
#13
892,985
97.56%
_edge
767
1191
596
64
10
1
17
None
Report
#14
889,477
97.09%
RedBall
930
1119
634
101
10
4
11
None
Report
#15
888,042
97.69%
EpicMountShot
745
991
784
89
4
0
11
None
Report
#16
887,605
97.11%
seyren95
1059
1151
610
85
19
4
10
None
Report
#17
882,160
96.99%
Captain Cusheen
606
1214
546
84
19
1
15
None
Report
#18
876,345
96.85%
Asrielly
546
1244
507
92
20
5
11
None
Report
#19
872,623
96.82%
dnlekfms
817
1044
697
108
16
5
9
None
Report
#20
861,721
97.00%
Goroke
694
939
814
93
22
2
9
None
Report
#21
849,152
97.16%
imfaz
657
1128
638
83
12
2
16
None
Report
#22
846,034
96.08%
xSnaggles
372
1126
602
103
23
6
19
None
Report
#23
843,441
96.80%
DeenNirvana
513
1051
705
87
13
3
20
None
Report
#24
826,153
96.02%
Dualshock
602
1131
587
123
11
3
24
None
Report
#25
816,732
95.05%
Xecus Fate
510
973
689
169
32
4
12
None
Report
#26
816,582
95.87%
Civilization
502
1151
565
118
18
4
23
None
Report
#27
810,462
96.51%
DaDarkDragon
291
1030
714
99
9
3
24
None
Report
#28
804,534
96.35%
D4M14AN
353
1173
579
79
14
6
28
None
Report
#29
770,565
95.55%
Zuhac
300
1032
675
124
15
4
29
None
Report
#30
762,452
94.76%
by-ad
285
1071
622
119
21
7
39
None
Report
#31
757,074
94.77%
_Streamy_
220
1033
651
128
32
4
31
None
Report
#32
748,404
93.75%
katiexie
314
1047
605
146
33
7
41
None
Report
#33
715,329
93.62%
bsc0626
335
901
703
217
31
1
26
None
Report
#34
712,771
93.18%
nobody-
298
961
668
166
29
9
46
None
Report
#35
710,821
92.49%
KOTFTW
322
973
645
154
45
13
49
None
Report
#36
700,396
93.27%
FlyingPotaytoes
260
1006
618
175
31
9
40
None
Report
#37
697,792
93.48%
spensll
334
955
679
163
37
9
36
None
Report
#38
696,779
93.46%
Bobbias
371
914
697
203
27
5
33
FL
Report
#39
693,701
92.63%
marxkerber
345
984
621
181
44
1
48
None
Report
#40
689,310
93.52%
EDG DefTnt3
200
880
758
165
23
9
44
None
Report
#41
678,275
92.50%
Xeey
254
1081
526
174
41
9
48
None
Report
#42
668,028
91.71%
Tsalnor
416
943
647
178
39
9
63
None
Report
#43
654,244
90.45%
masaya
325
854
654
261
47
11
52
HD
Report
#44
644,213
92.19%
afrono
173
868
708
216
34
6
47
None
Report
#45
641,295
91.26%
MajorNikolai54
191
973
595
198
40
9
64
None
Report
#46
638,279
91.57%
IDSxianyu
341
882
680
207
56
12
42
None
Report
#47
631,895
89.70%
Bedrake
210
819
686
237
53
29
55
None
Report
#48
617,820
90.28%
Niji_Rainbow
324
843
677
230
60
18
51
None
Report
#49
615,184
89.67%
And3r3
137
882
649
189
73
21
65
None
Report
#50
607,145
88.26%
yjkwak2010
353
865
627
206
71
32
78
None
Report