Beatmap Listing » Trauma Center: New Blood - Opening
Artist:
Trauma Center: New Blood
Circle Size:

Approach Rate:

Title:
Opening
HP Drain:

Star Difficulty:

(2.42)
Creator:
Larto
Accuracy:

Length:
1:04 (1:00 drain)
Source:
Genre:
Video Game (Instrumental)
BPM:
80.0011
Tags:
User Rating:
Success Rate:
Points of Failure:


(graph is accumulative, based on % at fail/retry)

24.3% (6061 of 24907 plays)

Submitted:
Ranked:
Jul 11, 2008
Aug 26, 2008
Rating Spread:

Favourited 16 times in total

Users that love this map: sonic master, KihakuThaSoul, corynv, BlazingRyu, nyuuuu, HalHex, Cagnazzo, 280 chan, bloxxman978, tld_Homura, Mitatsh, Vicc-chan, Jphilipz, dinolava123, LaytonRonpa, WHITSARDparody
Options:
Modding / Discussion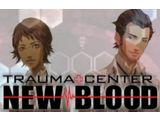 My second beatmap. I hope that one is better than my first one.
If I get feedback, I'll also make hard and insane.
I chose that song because it's so short and I didn't think I can make many mistakes here. But of course because I love Trauma Center, too :D
By the way, I don't know if I mentioned before, I'm from Germany and I'm sure I made some errors while writing this, so please forgive my poor knowledge of English <.<"
PS: The pentagram at the end of the song is a very important symbol in Trauma Center, I didn't put it in there because its other meaning. <.<"
PS2: I'm thankful for every criticism.
EDIT: Changing the BPM and Offset a bit, removing time section, changing Easy's beatmap a bit and Normal's beatmap completely. Thanks to kingcobra! : D
EDIT2: Changed a beat a little. I totally overlooked that two minutes ago <.<
EDIT3: Added Hard, changed the names of the difficulties, changed many things on Normal and Easy, added a backround, changed the hitcircles... I think that was it.
EDIT4: Changed the background a bit. Forgot that <.<"
EDIT5: Added Insane (Savato)
EDIT6: Added Finish and Whistle to Insane, made Insane a little easier.
EDIT7: Changed Offset to 3.326 and did the 4 R once more.
EDIT8: Changed everything like Kharl suggested in his 2nd post (too lazy to list everything)
EDIT9: Made Savato a little bit harder.
EDIT10: Added some sounds like combobursts, combobreak, failsound and applause, just so the beatmap is more interesting.
EDIT11: Added the custom hitcircle once again. It somehow got lost when I added the custom sounds. <_<"
EDIT12: MANY changes. Look at Sinistro's post, you can see them there. Changed difficulty names to Cheir, Ops, Brachion and Cardia. I didn't choose Onyx and Soma because they're easy as hell <.<
EDIT13: Increased HP Drain on Cardia. Because, you know, Cardia usually doesn't hestitate to kill you :P
EDIT14: Fixed peppy's issues with Cheir and Cardia.
EDIT15: Stupid slider.
RANK THIS NAO! D=
Toy is in the lead! ()
Score
772,366 (100.00%)
Max Combo
172
300 / 100 / 50
124 / 0 / 0
Misses
0
Geki (Elite Beat!)
19
Katu (Beat!)
0
Mods
HD,DT,FL
Top 50 Scoreboard
| | Rank | Score | Accuracy | Player | Max Combo | 300 / 100 / 50 | Geki | Katu | Misses | Mods | |
| --- | --- | --- | --- | --- | --- | --- | --- | --- | --- | --- | --- |
| #1 | | 772,366 | 100.00% | Toy | 172 | 124&nbsp&nbsp/ 0 / 0 | 19 | 0 | 0 | HD,DT,FL | Report |
| #2 | | 768,628 | 98.92% | BluOxy | 172 | 122&nbsp&nbsp/ 2 / 0 | 17 | 2 | 0 | HD,DT,FL | Report |
| #3 | | 761,646 | 97.31% | VovaN-StaR | 172 | 119&nbsp&nbsp/ 5 / 0 | 15 | 4 | 0 | HD,DT,FL | Report |
| #4 | | 744,770 | 95.16% | warriorjan | 172 | 115&nbsp&nbsp/ 9 / 0 | 14 | 5 | 0 | HD,DT,FL | Report |
| #5 | | 730,467 | 99.46% | WubWoofWolf | 172 | 123&nbsp&nbsp/ 1 / 0 | 18 | 1 | 0 | DT,FL | Report |
| #6 | | 708,948 | 94.09% | Ishkiz | 172 | 113&nbsp&nbsp/ 11 / 0 | 12 | 7 | 0 | HD,DT,FL | Report |
| #7 | | 707,567 | 94.09% | ryyushi | 172 | 113&nbsp&nbsp/ 11 / 0 | 12 | 7 | 0 | HD,DT,FL | Report |
| #8 | | 696,030 | 95.56% | MillhioreF | 172 | 116&nbsp&nbsp/ 7 / 1 | 11 | 7 | 0 | HD,HR,FL | Report |
| #9 | | 695,648 | 95.56% | Shandro | 172 | 116&nbsp&nbsp/ 7 / 1 | 14 | 4 | 0 | DT,FL | Report |
| #10 | | 694,996 | 95.70% | SunglassesEmoji | 172 | 116&nbsp&nbsp/ 8 / 0 | 14 | 5 | 0 | HD,HR,FL | Report |
| #11 | | 693,710 | 100.00% | pangestukelvin | 172 | 124&nbsp&nbsp/ 0 / 0 | 19 | 0 | 0 | HD,FL | Report |
| #12 | | 693,610 | 99.46% | HD Hero | 172 | 123&nbsp&nbsp/ 1 / 0 | 18 | 1 | 0 | HD,FL,SD | Report |
| #13 | | 693,220 | 99.46% | Yauxo | 172 | 123&nbsp&nbsp/ 1 / 0 | 18 | 1 | 0 | HD,FL | Report |
| #14 | | 691,511 | 95.56% | crippletoytl | 172 | 116&nbsp&nbsp/ 7 / 1 | 13 | 5 | 0 | DT,FL | Report |
| #15 | | 687,564 | 98.92% | n1doking | 172 | 122&nbsp&nbsp/ 2 / 0 | 17 | 2 | 0 | HD,FL | Report |
| #16 | | 685,727 | 99.46% | Arnold24x24 | 172 | 123&nbsp&nbsp/ 1 / 0 | 18 | 1 | 0 | HD,FL | Report |
| #17 | | 685,659 | 98.92% | Kamidachi | 172 | 122&nbsp&nbsp/ 2 / 0 | 18 | 1 | 0 | HD,FL | Report |
| #18 | | 680,624 | 93.41% | blahpy | 172 | 112&nbsp&nbsp/ 11 / 1 | 11 | 7 | 0 | DT,FL | Report |
| #19 | | 673,044 | 96.77% | bomber34 | 172 | 118&nbsp&nbsp/ 6 / 0 | 14 | 5 | 0 | HD,FL | Report |
| #20 | | 672,048 | 97.31% | Myke B | 172 | 119&nbsp&nbsp/ 5 / 0 | 16 | 3 | 0 | HD,FL | Report |
| #21 | | 668,192 | 96.77% | Kanzen | 172 | 118&nbsp&nbsp/ 6 / 0 | 14 | 5 | 0 | HD,FL | Report |
| #22 | | 660,644 | 96.77% | ClawViper | 172 | 118&nbsp&nbsp/ 6 / 0 | 14 | 5 | 0 | HD,FL | Report |
| #23 | | 660,082 | 96.10% | Rad- | 172 | 117&nbsp&nbsp/ 6 / 1 | 12 | 6 | 0 | HD,FL | Report |
| #24 | | 658,383 | 95.16% | jodari | 172 | 115&nbsp&nbsp/ 9 / 0 | 12 | 7 | 0 | HD,FL | Report |
| #25 | | 656,769 | 100.00% | Karubona-ra | 172 | 124&nbsp&nbsp/ 0 / 0 | 19 | 0 | 0 | FL,PF | Report |
| #26 | | 656,669 | 100.00% | TemaZpro | 172 | 124&nbsp&nbsp/ 0 / 0 | 19 | 0 | 0 | FL | Report |
| #27 | | 656,315 | 96.24% | TheQuacking666 | 172 | 117&nbsp&nbsp/ 7 / 0 | 16 | 3 | 0 | HD,FL | Report |
| #28 | | 656,171 | 88.71% | PostScr1pt | 172 | 103&nbsp&nbsp/ 21 / 0 | 7 | 12 | 0 | NC,FL | Report |
| #29 | | 653,948 | 91.94% | qwr | 172 | 110&nbsp&nbsp/ 10 / 4 | 11 | 4 | 0 | NC,FL | Report |
| #30 | | 653,009 | 99.46% | Sixth Ranger | 172 | 123&nbsp&nbsp/ 1 / 0 | 18 | 1 | 0 | FL | Report |
| #31 | | 652,674 | 98.92% | skferret | 172 | 122&nbsp&nbsp/ 2 / 0 | 17 | 2 | 0 | FL | Report |
| #32 | | 652,149 | 91.67% | Pemlory | 171 | 109&nbsp&nbsp/ 13 / 2 | 9 | 8 | 0 | HD,DT | Report |
| #33 | | 651,820 | 99.46% | H1ko | 172 | 123&nbsp&nbsp/ 1 / 0 | 18 | 1 | 0 | FL | Report |
| #34 | | 648,753 | 99.46% | iqboul | 172 | 123&nbsp&nbsp/ 1 / 0 | 18 | 1 | 0 | FL | Report |
| #35 | | 648,365 | 93.01% | Happy New Year | 172 | 111&nbsp&nbsp/ 13 / 0 | 12 | 7 | 0 | HD,DT | Report |
| #36 | | 647,054 | 98.39% | Jonita | 172 | 121&nbsp&nbsp/ 3 / 0 | 16 | 3 | 0 | FL,SD | Report |
| #37 | | 644,990 | 98.92% | AngelNote | 172 | 122&nbsp&nbsp/ 2 / 0 | 17 | 2 | 0 | FL | Report |
| #38 | | 644,817 | 97.31% | Shockwave000 | 172 | 119&nbsp&nbsp/ 5 / 0 | 15 | 4 | 0 | DT | Report |
| #39 | | 643,918 | 98.39% | Marblehead | 172 | 121&nbsp&nbsp/ 3 / 0 | 16 | 3 | 0 | FL | Report |
| #40 | | 643,373 | 98.25% | Felt | 172 | 121&nbsp&nbsp/ 2 / 1 | 17 | 1 | 0 | FL | Report |
| #41 | | 643,246 | 98.39% | sunosz | 172 | 121&nbsp&nbsp/ 3 / 0 | 16 | 3 | 0 | DT | Report |
| #42 | | 641,770 | 97.31% | yzhbxiang | 172 | 119&nbsp&nbsp/ 5 / 0 | 14 | 5 | 0 | FL | Report |
| #43 | | 641,519 | 88.58% | Naranja Sagged | 172 | 103&nbsp&nbsp/ 20 / 1 | 7 | 11 | 0 | DT,FL | Report |
| #44 | | 640,098 | 97.85% | wanjia | 172 | 120&nbsp&nbsp/ 4 / 0 | 16 | 3 | 0 | FL | Report |
| #45 | | 640,075 | 97.18% | ego_17 | 172 | 119&nbsp&nbsp/ 4 / 1 | 14 | 4 | 0 | FL | Report |
| #46 | | 639,035 | 97.85% | Trynchen | 172 | 120&nbsp&nbsp/ 4 / 0 | 16 | 3 | 0 | FL | Report |
| #47 | | 638,922 | 97.18% | Pirarucu_AVA | 172 | 119&nbsp&nbsp/ 4 / 1 | 14 | 4 | 0 | FL | Report |
| #48 | | 638,087 | 92.34% | snoopeh | 171 | 110&nbsp&nbsp/ 13 / 1 | 10 | 8 | 0 | HD,DT | Report |
| #49 | | 637,784 | 97.31% | Nichijou | 172 | 119&nbsp&nbsp/ 5 / 0 | 15 | 4 | 0 | FL | Report |
| #50 | | 636,733 | 96.77% | ebacho | 172 | 118&nbsp&nbsp/ 6 / 0 | 13 | 6 | 0 | FL | Report |