Beatmap Listing » Chrono Trigger - Yasunori Mitsuda - Frog's Theme
Artist:
Chrono Trigger - Yasunori Mitsuda
Circle Size:

Approach Rate:

Title:
Frog's Theme
HP Drain:

Star Difficulty:

(2.99)
Creator:
kingcobra52
Accuracy:

Length:
1:31 (1:08 drain)
Source:
Genre:
Video Game (Instrumental)
BPM:
124.714
Tags:
User Rating:
Success Rate:
Points of Failure:


(graph is accumulative, based on % at fail/retry)

20.3% (14379 of 70752 plays)

Submitted:
Ranked:
Jul 3, 2008
Jul 6, 2008
Rating Spread:

Favourited 45 times in total

Users that love this map: PhunkyPhazon, Rosafarrel, Markaz, 20w38, Phabio5550, khultimate53, sekh, Lauro, Giorgos, Midorikappa, Iceguy, mlm, Hellviper, Naga, Gamergirrl, Shangy, minCipella, mamut123, Ownkunashgi, neofenris and many more!
Options:
Modding / Discussion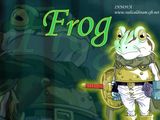 My 6th beatmap. :)
Just to be sure, I searched to see if anyone else had made this already. I was kind of surprised it wasn't. In case you been living under a rock for some time, this is Frog's Theme from Chrono Trigger. ;)
Thanks to Reikin for helping me get the timing right. Hopefully it's good to go there.
If there's any problems with this beatmap though, please let me know.
Peace!
Edit: Normal added.
Edit 2: Easy added
Edit 3: Changed the artist to include 'Chrono Trigger'.
Edit 4: Adjusted bpm, resnapped, recalc.
WubWoofWolf is in the lead! ()
Score
1,543,841 (100.00%)
Max Combo
261
300 / 100 / 50
185 / 0 / 0
Misses
0
Geki (Elite Beat!)
31
Katu (Beat!)
0
Mods
HD,HR,NC
Top 50 Scoreboard
| | Rank | Score | Accuracy | Player | Max Combo | 300 / 100 / 50 | Geki | Katu | Misses | Mods | |
| --- | --- | --- | --- | --- | --- | --- | --- | --- | --- | --- | --- |
| #1 | | 1,543,841 | 100.00% | WubWoofWolf | 261 | 185&nbsp&nbsp/ 0 / 0 | 31 | 0 | 0 | HD,HR,NC | Report |
| #2 | | 1,514,556 | 98.20% | Kay- | 261 | 180&nbsp&nbsp/ 5 / 0 | 28 | 3 | 0 | NC,FL | Report |
| #3 | | 1,470,806 | 96.04% | Kaoru | 261 | 174&nbsp&nbsp/ 11 / 0 | 21 | 10 | 0 | HD,HR,DT | Report |
| #4 | | 1,469,598 | 96.40% | randomizer89 | 261 | 175&nbsp&nbsp/ 10 / 0 | 25 | 6 | 0 | HD,HR,DT | Report |
| #5 | | 1,462,927 | 100.00% | Ohrami | 261 | 185&nbsp&nbsp/ 0 / 0 | 31 | 0 | 0 | HD,DT | Report |
| #6 | | 1,457,828 | 99.64% | Mismagius | 261 | 184&nbsp&nbsp/ 1 / 0 | 30 | 1 | 0 | HD,NC | Report |
| #7 | | 1,451,637 | 99.64% | Silynn | 261 | 184&nbsp&nbsp/ 1 / 0 | 30 | 1 | 0 | HD,DT | Report |
| #8 | | 1,448,396 | 99.28% | SapphireGhost | 261 | 183&nbsp&nbsp/ 2 / 0 | 29 | 2 | 0 | HD,NC | Report |
| #9 | | 1,440,860 | 98.56% | Toyster | 261 | 181&nbsp&nbsp/ 4 / 0 | 28 | 3 | 0 | HD,NC | Report |
| #10 | | 1,436,383 | 98.92% | Lybydose | 261 | 182&nbsp&nbsp/ 3 / 0 | 28 | 3 | 0 | HD,FL | Report |
| #11 | | 1,431,348 | 96.76% | S4suk3 | 261 | 176&nbsp&nbsp/ 9 / 0 | 26 | 5 | 0 | HD,DT | Report |
| #12 | | 1,431,240 | 98.56% | Civil oath | 261 | 181&nbsp&nbsp/ 4 / 0 | 27 | 4 | 0 | HD,DT | Report |
| #13 | | 1,429,714 | 98.20% | Andrea | 261 | 180&nbsp&nbsp/ 5 / 0 | 27 | 4 | 0 | HD,DT | Report |
| #14 | | 1,427,993 | 97.84% | xasuma | 261 | 179&nbsp&nbsp/ 6 / 0 | 26 | 5 | 0 | HD,DT | Report |
| #15 | | 1,421,899 | 97.12% | Kubu | 261 | 177&nbsp&nbsp/ 8 / 0 | 23 | 8 | 0 | HD,DT | Report |
| #16 | | 1,416,783 | 97.03% | jehlp | 261 | 177&nbsp&nbsp/ 7 / 1 | 24 | 6 | 0 | HD,DT | Report |
| #17 | | 1,415,427 | 96.76% | AnFace | 261 | 176&nbsp&nbsp/ 9 / 0 | 23 | 8 | 0 | HD,DT | Report |
| #18 | | 1,412,529 | 96.40% | geckogates | 261 | 175&nbsp&nbsp/ 10 / 0 | 24 | 7 | 0 | HD,DT | Report |
| #19 | | 1,411,600 | 97.12% | Black Sheep | 261 | 177&nbsp&nbsp/ 8 / 0 | 26 | 5 | 0 | HD,DT | Report |
| #20 | | 1,396,841 | 98.38% | ibukisuikaJang | 258 | 181&nbsp&nbsp/ 3 / 0 | 27 | 3 | 1 | HD,FL | Report |
| #21 | | 1,381,493 | 100.00% | Sir Minelli | 261 | 185&nbsp&nbsp/ 0 / 0 | 31 | 0 | 0 | FL | Report |
| #22 | | 1,381,493 | 100.00% | Eirene | 261 | 185&nbsp&nbsp/ 0 / 0 | 31 | 0 | 0 | FL | Report |
| #23 | | 1,380,393 | 100.00% | Gnipe | 261 | 185&nbsp&nbsp/ 0 / 0 | 31 | 0 | 0 | FL | Report |
| #24 | | 1,378,267 | 99.28% | Mefiu | 261 | 183&nbsp&nbsp/ 2 / 0 | 29 | 2 | 0 | HD,HR | Report |
| #25 | | 1,377,293 | 99.64% | GladiOol | 261 | 184&nbsp&nbsp/ 1 / 0 | 30 | 1 | 0 | DT | Report |
| #26 | | 1,376,090 | 98.92% | AMXY | 261 | 182&nbsp&nbsp/ 3 / 0 | 28 | 3 | 0 | FL | Report |
| #27 | | 1,375,953 | 99.64% | -Soba- | 261 | 184&nbsp&nbsp/ 1 / 0 | 30 | 1 | 0 | FL | Report |
| #28 | | 1,375,151 | 99.64% | djjsixpack | 261 | 184&nbsp&nbsp/ 1 / 0 | 30 | 1 | 0 | FL | Report |
| #29 | | 1,373,648 | 99.64% | TotemFG | 261 | 184&nbsp&nbsp/ 1 / 0 | 30 | 1 | 0 | FL | Report |
| #30 | | 1,372,333 | 99.64% | heroesh | 261 | 184&nbsp&nbsp/ 1 / 0 | 30 | 1 | 0 | FL | Report |
| #31 | | 1,368,913 | 98.56% | Kamio Misuzu | 261 | 181&nbsp&nbsp/ 4 / 0 | 28 | 3 | 0 | FL | Report |
| #32 | | 1,368,134 | 98.92% | HydroCannon13 | 261 | 182&nbsp&nbsp/ 3 / 0 | 28 | 3 | 0 | NC | Report |
| #33 | | 1,368,047 | 99.28% | Ruri | 261 | 183&nbsp&nbsp/ 2 / 0 | 29 | 2 | 0 | FL | Report |
| #34 | | 1,367,382 | 98.92% | skanoline | 261 | 182&nbsp&nbsp/ 3 / 0 | 28 | 3 | 0 | FL | Report |
| #35 | | 1,364,132 | 93.06% | Miroku | 261 | 166&nbsp&nbsp/ 18 / 1 | 18 | 12 | 0 | HD,DT | Report |
| #36 | | 1,361,734 | 98.56% | My Accuracy Sucks | 261 | 181&nbsp&nbsp/ 4 / 0 | 27 | 4 | 0 | FL | Report |
| #37 | | 1,360,680 | 98.47% | Mephix | 261 | 181&nbsp&nbsp/ 3 / 1 | 27 | 3 | 0 | DT | Report |
| #38 | | 1,359,332 | 98.56% | yuan1 | 261 | 181&nbsp&nbsp/ 4 / 0 | 28 | 3 | 0 | FL | Report |
| #39 | | 1,358,421 | 98.92% | Fuwzie | 261 | 182&nbsp&nbsp/ 3 / 0 | 29 | 2 | 0 | FL | Report |
| #40 | | 1,357,768 | 98.56% | LF2magic | 261 | 181&nbsp&nbsp/ 4 / 0 | 27 | 4 | 0 | FL | Report |
| #41 | | 1,352,641 | 98.56% | Salvage | 261 | 181&nbsp&nbsp/ 4 / 0 | 27 | 4 | 0 | DT | Report |
| #42 | | 1,352,418 | 94.59% | Resy | 261 | 170&nbsp&nbsp/ 15 / 0 | 21 | 10 | 0 | HD,DT | Report |
| #43 | | 1,351,226 | 97.84% | rnerino | 261 | 179&nbsp&nbsp/ 6 / 0 | 26 | 5 | 0 | DT | Report |
| #44 | | 1,348,997 | 97.39% | eddieee | 261 | 178&nbsp&nbsp/ 6 / 1 | 24 | 6 | 0 | DT | Report |
| #45 | | 1,348,909 | 97.84% | H1ko | 261 | 179&nbsp&nbsp/ 6 / 0 | 28 | 3 | 0 | FL | Report |
| #46 | | 1,345,493 | 96.31% | Myon | 261 | 175&nbsp&nbsp/ 9 / 1 | 24 | 6 | 0 | DT | Report |
| #47 | | 1,344,187 | 96.04% | Id_Beat | 261 | 174&nbsp&nbsp/ 11 / 0 | 25 | 6 | 0 | HD,HR,SD | Report |
| #48 | | 1,341,444 | 96.76% | deesanz | 261 | 176&nbsp&nbsp/ 9 / 0 | 23 | 8 | 0 | DT | Report |
| #49 | | 1,340,413 | 97.84% | mapthesoul | 261 | 179&nbsp&nbsp/ 6 / 0 | 26 | 5 | 0 | FL | Report |
| #50 | | 1,338,588 | 97.84% | Solus | 261 | 179&nbsp&nbsp/ 6 / 0 | 26 | 5 | 0 | FL | Report |