Artist:
Kikuo
Circle Size:

Approach Rate:

Title:
Ten Sho Sho Ten Sho
HP Drain:

Star Difficulty:

(5.76)
Creator:
Squigly
Accuracy:

Length:
6:05 (5:43 drain)
Source:
Genre:
Unspecified (Other)
BPM:
170
Tags:
dubstep hatsune_miku kikuo vocaloid kikuo_p glitch hop drumstep vocastep marathon dolphin
User Rating:
Success Rate:
Points of Failure:


(graph is accumulative, based on % at fail/retry)

9.2% (200 of 2171 plays)

Submitted:
Loved:
Jul 3, 2014
May 26, 2017
Rating Spread:

Favourited 244 times in total

Users that love this map: Rena-Ryuuguu, Trumi, -BladeX-, lolcubes, Manivela, Napkins, Tenshi, rem1rya, MURROX, Ukami, Shiawase, fham, Varetyr, Kunino Sagiri, Dolphin, Grimbow, Cinia Pacifica, klauzure, Marcello, Roses and many more!
Options:
Modding / Discussion
This map is in a LOVED state.
As such, it will not award any pp and leaderboards may be reset by the beatmap creator.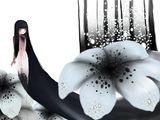 xd
Taiko by the fabulous Dolphin
Timing by Charles445 and pishifat
applerss is in the lead! ()
Score
2,818,779 (96.15%)
Max Combo
2222
300 / 100 / 50
2051 / 171 / 0
Misses
0
Geki (Elite Beat!)
0
Katu (Beat!)
0
Mods
DT
Top 50 Scoreboard
| | Rank | Score | Accuracy | Player | Max Combo | 300 / 100 / 50 | Geki | Katu | Misses | Mods | |
| --- | --- | --- | --- | --- | --- | --- | --- | --- | --- | --- | --- |
| #1 | | 2,818,779 | 96.15% | applerss | 2222 | 2051&nbsp&nbsp/ 171 / 0 | 0 | 0 | 0 | DT | Report |
| #2 | | 2,810,580 | 99.55% | janitoreihil | 2222 | 2202&nbsp&nbsp/ 20 / 0 | 49 | 0 | 0 | HR | Report |
| #3 | | 2,750,148 | 99.12% | Runa | 2183 | 2185&nbsp&nbsp/ 35 / 0 | 60 | 2 | 2 | HR | Report |
| #4 | | 2,734,617 | 98.78% | -Kazu- | 1824 | 2169&nbsp&nbsp/ 52 / 0 | 73 | 0 | 1 | HR | Report |
| #5 | | 2,718,760 | 99.91% | nananass | 2222 | 2218&nbsp&nbsp/ 4 / 0 | 46 | 0 | 0 | None | Report |
| #6 | | 2,717,972 | 98.76% | Loopy542 | 1969 | 2169&nbsp&nbsp/ 51 / 0 | 48 | 4 | 2 | HD | Report |
| #7 | | 2,705,890 | 99.50% | ayimuf | 2222 | 2200&nbsp&nbsp/ 22 / 0 | 1 | 0 | 0 | None | Report |
| #8 | | 2,684,220 | 98.74% | Shyguy | 2222 | 2166&nbsp&nbsp/ 56 / 0 | 49 | 1 | 0 | None | Report |
| #9 | | 2,629,020 | 98.83% | KitajimaYN | 2222 | 2170&nbsp&nbsp/ 52 / 0 | 1 | 0 | 0 | None | Report |
| #10 | | 2,627,704 | 98.67% | Hanjamon | 1919 | 2169&nbsp&nbsp/ 47 / 0 | 0 | 0 | 6 | None | Report |
| #11 | | 2,626,680 | 98.47% | duski | 1845 | 2157&nbsp&nbsp/ 62 / 0 | 0 | 0 | 3 | None | Report |
| #12 | | 2,615,544 | 97.84% | goheegy | 1625 | 2133&nbsp&nbsp/ 82 / 0 | 13 | 1 | 7 | HR | Report |
| #13 | | 2,578,826 | 97.97% | Lalamomo4 | 2123 | 2135&nbsp&nbsp/ 84 / 0 | 58 | 5 | 3 | None | Report |
| #14 | | 2,569,088 | 97.82% | Alchyr | 2120 | 2129&nbsp&nbsp/ 89 / 0 | 2 | 0 | 4 | None | Report |
| #15 | | 2,547,674 | 96.67% | omegaflo | 1714 | 2080&nbsp&nbsp/ 136 / 0 | 29 | 0 | 6 | None | Report |
| #16 | | 2,527,064 | 97.30% | Aizawa Nagisa | 1312 | 2118&nbsp&nbsp/ 88 / 0 | 10 | 0 | 16 | HR | Report |
| #17 | | 2,522,280 | 96.40% | greenyoyo | 1465 | 2072&nbsp&nbsp/ 140 / 0 | 21 | 3 | 10 | HR | Report |
| #18 | | 2,518,618 | 97.32% | MTDex | 1360 | 2111&nbsp&nbsp/ 103 / 0 | 51 | 1 | 8 | None | Report |
| #19 | | 2,510,434 | 97.32% | Fblade | 1309 | 2111&nbsp&nbsp/ 103 / 0 | 36 | 1 | 8 | None | Report |
| #20 | | 2,508,652 | 98.11% | kazzysan | 1649 | 2145&nbsp&nbsp/ 70 / 0 | 31 | 1 | 7 | None | Report |
| #21 | | 2,488,680 | 98.78% | Quizmaegi | 1420 | 2180&nbsp&nbsp/ 30 / 0 | 69 | 0 | 12 | HR | Report |
| #22 | | 2,457,132 | 97.95% | 0TintinOsborn | 1141 | 2147&nbsp&nbsp/ 59 / 0 | 14 | 0 | 16 | None | Report |
| #23 | | 2,446,964 | 97.88% | 167 | 1473 | 2138&nbsp&nbsp/ 74 / 0 | 8 | 1 | 10 | None | Report |
| #24 | | 2,446,040 | 98.58% | JDrago14 | 936 | 2177&nbsp&nbsp/ 27 / 0 | 64 | 5 | 18 | None | Report |
| #25 | | 2,443,770 | 97.39% | - Sandalphon - | 747 | 2112&nbsp&nbsp/ 104 / 0 | 25 | 1 | 6 | None | Report |
| #26 | | 2,438,042 | 97.91% | forelych | 1168 | 2136&nbsp&nbsp/ 79 / 0 | 23 | 2 | 7 | None | Report |
| #27 | | 2,430,052 | 98.83% | Lze | 527 | 2184&nbsp&nbsp/ 24 / 0 | 25 | 0 | 14 | None | Report |
| #28 | | 2,427,200 | 96.78% | bobson860412 | 1060 | 2087&nbsp&nbsp/ 127 / 0 | 17 | 2 | 8 | None | Report |
| #29 | | 2,406,860 | 97.21% | cheese salad | 1470 | 2120&nbsp&nbsp/ 80 / 0 | 30 | 1 | 22 | None | Report |
| #30 | | 2,385,498 | 97.70% | Fantazy | 1204 | 2136&nbsp&nbsp/ 70 / 0 | 58 | 3 | 16 | None | Report |
| #31 | | 2,367,735 | 97.75% | karterfreak | 716 | 2145&nbsp&nbsp/ 54 / 0 | 30 | 2 | 23 | HR | Report |
| #32 | | 2,342,178 | 97.16% | Zestral | 1166 | 2118&nbsp&nbsp/ 82 / 0 | 17 | 0 | 22 | None | Report |
| #33 | | 2,323,894 | 97.48% | Braixen | 503 | 2123&nbsp&nbsp/ 86 / 0 | 1 | 0 | 13 | None | Report |
| #34 | | 2,315,756 | 95.95% | rhyrhy | 1481 | 2062&nbsp&nbsp/ 140 / 0 | 0 | 0 | 20 | None | Report |
| #35 | | 2,314,340 | 96.15% | CrazyPumkin | 1681 | 2074&nbsp&nbsp/ 125 / 0 | 15 | 0 | 23 | None | Report |
| #36 | | 2,302,826 | 96.53% | perro chocapic | 664 | 2087&nbsp&nbsp/ 116 / 0 | 55 | 3 | 19 | None | Report |
| #37 | | 2,301,182 | 96.11% | ayomikasa | 1217 | 2075&nbsp&nbsp/ 121 / 0 | 18 | 0 | 26 | None | Report |
| #38 | | 2,290,486 | 97.10% | Prinny God | 836 | 2112&nbsp&nbsp/ 91 / 0 | 0 | 0 | 19 | None | Report |
| #39 | | 2,271,152 | 97.10% | Das | 614 | 2118&nbsp&nbsp/ 79 / 0 | 2 | 1 | 25 | None | Report |
| #40 | | 2,262,633 | 93.09% | pmriva | 705 | 1953&nbsp&nbsp/ 231 / 0 | 0 | 0 | 38 | DT | Report |
| #41 | | 2,250,644 | 93.97% | Spiril11 | 1147 | 1983&nbsp&nbsp/ 210 / 0 | 53 | 3 | 29 | None | Report |
| #42 | | 2,249,072 | 94.71% | Shinzui | 911 | 2012&nbsp&nbsp/ 185 / 0 | 0 | 0 | 25 | HR | Report |
| #43 | | 2,238,208 | 96.47% | -------Yuzliliy | 1014 | 2088&nbsp&nbsp/ 111 / 0 | 0 | 0 | 23 | None | Report |
| #44 | | 2,228,604 | 96.98% | Don Omar | 553 | 2117&nbsp&nbsp/ 76 / 0 | 4 | 0 | 29 | None | Report |
| #45 | | 2,226,892 | 97.05% | haga1115 | 491 | 2123&nbsp&nbsp/ 67 / 0 | 0 | 0 | 32 | None | Report |
| #46 | | 2,211,398 | 96.92% | Misieuroo | 575 | 2115&nbsp&nbsp/ 77 / 0 | 27 | 1 | 30 | None | Report |
| #47 | | 2,208,636 | 95.61% | VestaraKhai48 | 722 | 2072&nbsp&nbsp/ 105 / 0 | 57 | 2 | 45 | None | Report |
| #48 | | 2,194,710 | 94.64% | Melang99 | 781 | 2017&nbsp&nbsp/ 172 / 0 | 21 | 4 | 33 | None | Report |
| #49 | | 2,180,534 | 97.64% | Y O U T A | 367 | 2139&nbsp&nbsp/ 61 / 0 | 3 | 1 | 22 | None | Report |
| #50 | | 2,173,086 | 95.68% | LZD | 863 | 2078&nbsp&nbsp/ 96 / 0 | 59 | 4 | 48 | None | Report |