Beatmap Listing » MitiS - Movements Feat. MaHi (Original Mix) (Speed Up Ver.)
Artist:
MitiS
Circle Size:

Approach Rate:

Title:
Movements Feat. MaHi (Original Mix) (Speed Up Ver.)
HP Drain:

Star Difficulty:

(6.56)
Creator:
-[ Asuna ]-
Accuracy:

Length:
2:04 (2:04 drain)
Source:
Genre:
Unspecified (Other)
BPM:
187
Tags:
flandrescarlet- serena- anrefm path to the horizon valentina remenar clsw fort [ joey ] game kin
User Rating:
Success Rate:
Points of Failure:


(graph is accumulative, based on % at fail/retry)

5.8% (150 of 2575 plays)

Submitted:
Loved:
Jun 11, 2014
May 26, 2017
Rating Spread:

Favourited 112 times in total

Users that love this map: hickyloveyoumu, MixAX20, kuso2519, LovinYou, Ktqr, alienflybot, NorbertGTI, Danilo, krur, HanaTIA, Bauxe, Roxy, Serena-, Kevin97, Otaku_MQ, [ Joey ], iSpR1Te, yujimushi, DragonInFire, Briesmas and many more!
Options:
Modding / Discussion
This map is in a LOVED state.
As such, it will not award any pp and leaderboards may be reset by the beatmap creator.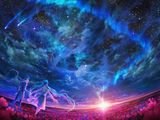 Old map
Give up
for Loved
Special thanks for all Modder, GD, and Awesome SB
Finally, Thank you for everything~
Awesome Guest Difficulty
Normal by Kin
Hard by AnreFM
Insane by [ Joey ]
Extra by Fort
Overdose by Serena-
and decide to add Crystal's Deluge once again bcuz its for loved, so why not?
Awesome Storyboard
Storyboard by Ashasaki
Motion is in the lead! ()
Score
35,547,518 (99.84%)
Max Combo
1025
300 / 100 / 50
1025 / 0 / 198
Misses
0
Geki (Elite Beat!)
152
Droplet misses
2
Mods
HR
Top 50 Scoreboard
| | Rank | Score | Accuracy | Player | Max Combo | 300 / 100 / 50 | Geki | Droplet Miss | Misses | Mods | |
| --- | --- | --- | --- | --- | --- | --- | --- | --- | --- | --- | --- |
| #1 | | 35,547,518 | 99.84% | Motion | 1025 | 1025&nbsp&nbsp/ 0 / 198 | 152 | 2 | 0 | HR | Report |
| #2 | | 33,665,214 | 99.76% | alienflybot | 1025 | 1025&nbsp&nbsp/ 0 / 197 | 152 | 3 | 0 | HD | Report |
| #3 | | 33,664,064 | 99.35% | Spectator | 1025 | 1025&nbsp&nbsp/ 0 / 192 | 152 | 8 | 0 | HD | Report |
| #4 | | 33,663,024 | 99.84% | _Asriel | 1025 | 1025&nbsp&nbsp/ 0 / 198 | 152 | 2 | 0 | HD | Report |
| #5 | | 31,781,160 | 100.00% | Deceitful | 1025 | 1025&nbsp&nbsp/ 0 / 200 | 152 | 0 | 0 | None | Report |
| #6 | | 31,780,060 | 100.00% | ExGon | 1025 | 1025&nbsp&nbsp/ 0 / 200 | 152 | 0 | 0 | None | Report |
| #7 | | 31,778,940 | 99.84% | AutoLs | 1025 | 1025&nbsp&nbsp/ 0 / 198 | 152 | 2 | 0 | None | Report |
| #8 | | 31,776,730 | 99.76% | -Ken | 1025 | 1025&nbsp&nbsp/ 0 / 197 | 152 | 3 | 0 | None | Report |
| #9 | | 31,772,330 | 99.76% | Nipah | 1025 | 1025&nbsp&nbsp/ 0 / 197 | 152 | 3 | 0 | None | Report |
| #10 | | 31,771,230 | 99.76% | qwhj1027 | 1025 | 1025&nbsp&nbsp/ 0 / 197 | 152 | 3 | 0 | None | Report |
| #11 | | 25,438,570 | 99.35% | EEEHHH | 909 | 1024&nbsp&nbsp/ 0 / 193 | 151 | 7 | 1 | None | Report |
| #12 | | 24,952,410 | 99.18% | VagaNNN | 902 | 1022&nbsp&nbsp/ 0 / 193 | 149 | 7 | 3 | None | Report |
| #13 | | 24,824,990 | 99.35% | monstratorfull | 896 | 1024&nbsp&nbsp/ 0 / 193 | 151 | 7 | 1 | None | Report |
| #14 | | 24,724,890 | 99.35% | Katch | 894 | 1022&nbsp&nbsp/ 0 / 195 | 150 | 5 | 3 | None | Report |
| #15 | | 23,286,770 | 99.18% | Crystallize | 861 | 1024&nbsp&nbsp/ 0 / 191 | 151 | 9 | 1 | None | Report |
| #16 | | 20,201,160 | 99.43% | Ari Light | 790 | 1022&nbsp&nbsp/ 0 / 196 | 150 | 4 | 3 | None | Report |
| #17 | | 19,694,360 | 99.18% | dazzulay | 792 | 1021&nbsp&nbsp/ 0 / 194 | 148 | 6 | 4 | None | Report |
| #18 | | 13,984,230 | 98.86% | [ Core ] | 619 | 1016&nbsp&nbsp/ 0 / 195 | 147 | 5 | 9 | None | Report |
| #19 | | 13,752,132 | 98.20% | Lume | 573 | 1013&nbsp&nbsp/ 0 / 190 | 147 | 10 | 12 | HR | Report |
| #20 | | 12,956,810 | 99.02% | Nelly | 565 | 1020&nbsp&nbsp/ 0 / 193 | 148 | 7 | 5 | None | Report |
| #21 | | 12,239,410 | 99.59% | -Kurisu- | 479 | 1021&nbsp&nbsp/ 0 / 199 | 149 | 1 | 4 | None | Report |
| #22 | | 12,236,180 | 98.69% | Vinci007 | 571 | 1015&nbsp&nbsp/ 0 / 194 | 147 | 6 | 10 | None | Report |
| #23 | | 11,553,120 | 99.35% | koliron | 479 | 1019&nbsp&nbsp/ 0 / 198 | 148 | 2 | 6 | None | Report |
| #24 | | 11,070,230 | 98.29% | Henrick | 569 | 1007&nbsp&nbsp/ 0 / 197 | 141 | 3 | 18 | None | Report |
| #25 | | 11,048,350 | 98.29% | Hana Yukiko | 569 | 1009&nbsp&nbsp/ 0 / 195 | 141 | 5 | 16 | None | Report |
| #26 | | 11,006,619 | 98.78% | ekr | 459 | 1019&nbsp&nbsp/ 0 / 191 | 147 | 9 | 6 | HR | Report |
| #27 | | 10,727,270 | 99.43% | Beizer | 354 | 1023&nbsp&nbsp/ 0 / 195 | 150 | 5 | 2 | None | Report |
| #28 | | 7,231,560 | 98.04% | -Luminate | 391 | 1009&nbsp&nbsp/ 0 / 192 | 144 | 8 | 16 | None | Report |
| #29 | | 5,640,690 | 97.22% | joxa12 | 358 | 1000&nbsp&nbsp/ 0 / 191 | 133 | 9 | 25 | None | Report |
| #30 | | 5,531,350 | 98.20% | Re1ax7 | 273 | 1014&nbsp&nbsp/ 0 / 189 | 143 | 11 | 11 | None | Report |
| #31 | | 4,933,720 | 97.47% | YamiSora | 258 | 1002&nbsp&nbsp/ 0 / 192 | 136 | 8 | 23 | None | Report |
| #32 | | 4,758,170 | 96.98% | Mwallx | 214 | 1003&nbsp&nbsp/ 0 / 185 | 141 | 15 | 22 | None | Report |
| #33 | | 4,192,250 | 97.96% | Zoggoth | 186 | 1003&nbsp&nbsp/ 0 / 197 | 141 | 3 | 22 | None | Report |
| #34 | | 3,985,900 | 97.80% | -[SLs]-Horikita | 211 | 1006&nbsp&nbsp/ 0 / 192 | 138 | 8 | 19 | None | Report |
| #35 | | 3,342,770 | 97.71% | -Nina- | 329 | 1012&nbsp&nbsp/ 0 / 185 | 142 | 15 | 13 | NF | Report |
| #36 | | 3,170,820 | 96.00% | DwiArif | 296 | 994&nbsp&nbsp/ 0 / 182 | 138 | 18 | 31 | NF | Report |
| #37 | | 2,591,300 | 97.31% | natre | 213 | 1002&nbsp&nbsp/ 0 / 190 | 140 | 10 | 23 | NF | Report |
| #38 | | 2,504,010 | 96.33% | hexagoner | 289 | 989&nbsp&nbsp/ 0 / 191 | 130 | 9 | 36 | NF | Report |
| #39 | | 1,963,940 | 95.92% | jacky437_hei | 233 | 982&nbsp&nbsp/ 0 / 193 | 132 | 7 | 43 | NF | Report |
| #40 | | 1,602,920 | 93.63% | - Theresia - | 199 | 965&nbsp&nbsp/ 0 / 182 | 123 | 18 | 60 | NF | Report |
| #41 | | 1,554,230 | 94.78% | KuroRev | 182 | 974&nbsp&nbsp/ 0 / 187 | 128 | 13 | 51 | NF | Report |
| #42 | | 1,510,160 | 93.88% | ThePonite | 143 | 959&nbsp&nbsp/ 0 / 191 | 125 | 9 | 66 | NF | Report |
| #43 | | 1,298,830 | 94.94% | Smudge | 118 | 981&nbsp&nbsp/ 0 / 182 | 124 | 18 | 44 | NF | Report |
| #44 | | 1,182,214 | 96.16% | IMMORTXLZ | 166 | 995&nbsp&nbsp/ 0 / 183 | 132 | 17 | 30 | HT | Report |
| #45 | | 1,004,120 | 89.80% | Chufli | 148 | 918&nbsp&nbsp/ 0 / 182 | 105 | 18 | 107 | NF | Report |
| #46 | | 689,790 | 81.88% | Arctic | 123 | 839&nbsp&nbsp/ 0 / 164 | 81 | 36 | 186 | NF | Report |
| #47 | | 563,440 | 75.67% | Parapluutje | 98 | 759&nbsp&nbsp/ 0 / 168 | 64 | 32 | 266 | NF | Report |
| #48 | | 550,073 | 95.10% | Rullusti | 147 | 976&nbsp&nbsp/ 0 / 189 | 125 | 11 | 49 | NF,EZ,HT,FL | Report |
| #49 | | 505,700 | 82.45% | markzil873 | 48 | 844&nbsp&nbsp/ 0 / 166 | 74 | 34 | 181 | NF | Report |
| #50 | | 473,820 | 79.27% | H A N O I | 62 | 806&nbsp&nbsp/ 0 / 165 | 61 | 35 | 219 | NF | Report |