Artist:
MiddleIsland
Circle Size:

Approach Rate:

Title:
Delrio
HP Drain:

Star Difficulty:

(7.15)
Creator:
Dustice
Accuracy:

Length:
3:13 (2:59 drain)
Source:
Genre:
Unspecified (Other)
BPM:
210
Tags:
弦奏無彩色 string achromatic instrumental nakajima misaki
User Rating:
Success Rate:
Points of Failure:


(graph is accumulative, based on % at fail/retry)

11.3% (14170 of 125269 plays)

Submitted:
Loved:
Dec 9, 2013
May 26, 2017
Rating Spread:

Favourited 389 times in total

Users that love this map: Gelbana, [-Lucario-], ruiwh, N M R, Grimdeath, Playing, JanteSmith, 09kami, Lan wings, SuperSander, YY10000, KLEINE, Lapis, ninjastarr, SlySly, N0el, Reika, ziliboba713, angelskip, TsukiBot and many more!
Options:
Modding / Discussion
This map is in a LOVED state.
As such, it will not award any pp and leaderboards may be reset by the beatmap creator.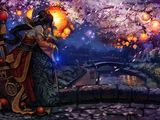 THANKS SO MUCH
BMD
FOR AWESOME HITSOUNDING
AND HELPING ME OUT WITH A LOT OF QUESTIONS <333333
also thanks to everyone who helped me out with the star priority ><
Arnold24x24 is in the lead! ()
Score
40,108,687 (98.95%)
Max Combo
1430
300 / 100 / 50
1065 / 17 / 0
Misses
0
Geki (Elite Beat!)
179
Katu (Beat!)
9
Mods
HD
Top 50 Scoreboard
| | Rank | Score | Accuracy | Player | Max Combo | 300 / 100 / 50 | Geki | Katu | Misses | Mods | |
| --- | --- | --- | --- | --- | --- | --- | --- | --- | --- | --- | --- |
| #1 | | 40,108,687 | 98.95% | Arnold24x24 | 1430 | 1065&nbsp&nbsp/ 17 / 0 | 179 | 9 | 0 | HD | Report |
| #2 | | 38,311,480 | 95.44% | pyon | 1431 | 1008&nbsp&nbsp/ 74 / 0 | 150 | 38 | 0 | HD | Report |
| #3 | | 37,639,240 | 97.97% | XII | 1431 | 1049&nbsp&nbsp/ 33 / 0 | 167 | 21 | 0 | None | Report |
| #4 | | 37,300,976 | 98.21% | FeriOP | 1429 | 1053&nbsp&nbsp/ 29 / 0 | 161 | 27 | 0 | None | Report |
| #5 | | 37,173,730 | 96.90% | Zeisen- | 1427 | 1032&nbsp&nbsp/ 49 / 1 | 160 | 27 | 0 | None | Report |
| #6 | | 37,122,957 | 92.04% | LoidKun | 1430 | 953&nbsp&nbsp/ 128 / 1 | 145 | 42 | 0 | HD | Report |
| #7 | | 37,023,510 | 96.55% | kutafix | 1430 | 1026&nbsp&nbsp/ 56 / 0 | 161 | 27 | 0 | None | Report |
| #8 | | 36,786,356 | 91.77% | My Aim Trash | 1431 | 952&nbsp&nbsp/ 116 / 14 | 144 | 38 | 0 | HR | Report |
| #9 | | 36,282,972 | 95.98% | Zekker | 1430 | 1017&nbsp&nbsp/ 64 / 1 | 166 | 21 | 0 | None | Report |
| #10 | | 36,165,486 | 95.29% | EmertxE | 1430 | 1006&nbsp&nbsp/ 74 / 2 | 157 | 29 | 0 | None | Report |
| #11 | | 36,130,630 | 95.07% | Bangom | 1430 | 1002&nbsp&nbsp/ 80 / 0 | 148 | 40 | 0 | None | Report |
| #12 | | 35,932,786 | 95.44% | FreeDom | 1428 | 1008&nbsp&nbsp/ 74 / 0 | 161 | 27 | 0 | None | Report |
| #13 | | 35,865,700 | 95.56% | _crumbling | 1431 | 1012&nbsp&nbsp/ 62 / 8 | 157 | 28 | 0 | None | Report |
| #14 | | 35,844,462 | 94.89% | Karthy | 1430 | 999&nbsp&nbsp/ 83 / 0 | 162 | 26 | 0 | None | Report |
| #15 | | 35,808,704 | 94.29% | MasterDaniel | 1430 | 990&nbsp&nbsp/ 89 / 3 | 141 | 45 | 0 | None | Report |
| #16 | | 35,649,552 | 87.52% | Emilia | 1429 | 884&nbsp&nbsp/ 180 / 18 | 113 | 67 | 0 | HD | Report |
| #17 | | 35,554,220 | 92.65% | mokia- | 1430 | 963&nbsp&nbsp/ 118 / 1 | 135 | 52 | 0 | None | Report |
| #18 | | 35,453,508 | 93.55% | Anze | 1430 | 980&nbsp&nbsp/ 91 / 11 | 157 | 28 | 0 | None | Report |
| #19 | | 35,205,152 | 93.50% | [RanYakumo] | 1429 | 977&nbsp&nbsp/ 103 / 2 | 152 | 34 | 0 | None | Report |
| #20 | | 35,179,690 | 92.93% | Nuggel | 1429 | 968&nbsp&nbsp/ 111 / 3 | 146 | 39 | 0 | None | Report |
| #21 | | 34,998,824 | 93.18% | My Angel Yoshi | 1430 | 973&nbsp&nbsp/ 102 / 7 | 156 | 29 | 0 | None | Report |
| #22 | | 34,962,176 | 93.61% | rinkon | 1428 | 981&nbsp&nbsp/ 90 / 11 | 150 | 32 | 0 | None | Report |
| #23 | | 34,696,394 | 92.68% | WindowLife | 1427 | 967&nbsp&nbsp/ 100 / 15 | 148 | 36 | 0 | None | Report |
| #24 | | 34,242,398 | 90.67% | Dragonmob | 1424 | 931&nbsp&nbsp/ 149 / 2 | 115 | 71 | 0 | None | Report |
| #25 | | 34,179,888 | 96.52% | Informous | 1331 | 1026&nbsp&nbsp/ 55 / 0 | 161 | 26 | 1 | HD | Report |
| #26 | | 34,155,188 | 90.22% | dokidokilolixx | 1428 | 924&nbsp&nbsp/ 155 / 3 | 120 | 65 | 0 | None | Report |
| #27 | | 33,469,862 | 89.37% | Neet Sama | 1426 | 911&nbsp&nbsp/ 165 / 6 | 128 | 57 | 0 | None | Report |
| #28 | | 33,165,976 | 92.08% | WWWWWWWWWWWWOWO | 1396 | 956&nbsp&nbsp/ 120 / 2 | 142 | 40 | 4 | None | Report |
| #29 | | 32,956,744 | 86.77% | VSblueiceflame | 1430 | 872&nbsp&nbsp/ 191 / 19 | 99 | 85 | 0 | None | Report |
| #30 | | 32,827,366 | 95.96% | bro_gamer72 | 1354 | 1017&nbsp&nbsp/ 64 / 0 | 162 | 25 | 1 | None | Report |
| #31 | | 32,671,700 | 87.62% | LutwixTudra | 1431 | 883&nbsp&nbsp/ 191 / 8 | 109 | 75 | 0 | None | Report |
| #32 | | 32,202,544 | 87.09% | FoolB | 1429 | 874&nbsp&nbsp/ 202 / 6 | 115 | 69 | 0 | None | Report |
| #33 | | 32,165,034 | 88.48% | Kondou-Shinichi | 1399 | 896&nbsp&nbsp/ 183 / 2 | 108 | 77 | 1 | None | Report |
| #34 | | 32,057,294 | 87.45% | onyaga | 1407 | 882&nbsp&nbsp/ 189 / 7 | 122 | 58 | 4 | None | Report |
| #35 | | 31,815,910 | 95.58% | Xenbo | 1331 | 1011&nbsp&nbsp/ 69 / 1 | 149 | 37 | 1 | None | Report |
| #36 | | 31,377,940 | 85.57% | Mapper | 1412 | 854&nbsp&nbsp/ 204 / 23 | 116 | 55 | 1 | None | Report |
| #37 | | 30,755,260 | 92.58% | Anroyz | 1343 | 962&nbsp&nbsp/ 119 / 0 | 153 | 34 | 1 | None | Report |
| #38 | | 30,714,704 | 94.49% | Mystia | 1271 | 993&nbsp&nbsp/ 88 / 0 | 143 | 44 | 1 | HD | Report |
| #39 | | 30,642,552 | 88.00% | Braixen | 1323 | 891&nbsp&nbsp/ 178 / 11 | 111 | 69 | 2 | HD | Report |
| #40 | | 30,314,020 | 91.97% | sushimi | 1336 | 953&nbsp&nbsp/ 125 / 3 | 135 | 51 | 1 | None | Report |
| #41 | | 29,720,394 | 93.18% | TheKushVanMan | 1296 | 975&nbsp&nbsp/ 93 / 13 | 144 | 40 | 1 | None | Report |
| #42 | | 29,678,442 | 94.93% | wuwedver | 1276 | 1001&nbsp&nbsp/ 77 / 3 | 138 | 47 | 1 | None | Report |
| #43 | | 29,554,959 | 93.39% | Ignite | 1252 | 982&nbsp&nbsp/ 75 / 21 | 154 | 30 | 4 | HD | Report |
| #44 | | 29,411,054 | 92.67% | Theaceae | 1306 | 968&nbsp&nbsp/ 97 / 14 | 143 | 39 | 3 | None | Report |
| #45 | | 28,797,910 | 93.39% | Yuza | 1269 | 977&nbsp&nbsp/ 96 / 9 | 141 | 42 | 0 | None | Report |
| #46 | | 28,492,560 | 93.02% | Avenito | 1272 | 970&nbsp&nbsp/ 107 / 5 | 146 | 39 | 0 | None | Report |
| #47 | | 28,313,870 | 93.35% | Rekia | 1254 | 980&nbsp&nbsp/ 84 / 12 | 148 | 34 | 6 | None | Report |
| #48 | | 28,306,930 | 93.72% | Explosion007 | 1258 | 981&nbsp&nbsp/ 99 / 0 | 149 | 38 | 2 | None | Report |
| #49 | | 28,186,420 | 91.45% | smh | 1277 | 947&nbsp&nbsp/ 120 / 15 | 126 | 57 | 0 | None | Report |
| #50 | | 28,185,928 | 95.24% | filsdelama | 1249 | 1009&nbsp&nbsp/ 57 / 15 | 169 | 14 | 1 | None | Report |