Beatmap Listing » Matchbox 20 - How Far We've Come
Artist:
Matchbox 20
Circle Size:

Approach Rate:

Title:
How Far We've Come
HP Drain:

Star Difficulty:

(3.02)
Creator:
Rolled
Accuracy:

Length:
3:05 (2:21 drain)
Source:
Genre:
Pop (English)
BPM:
625
Tags:
twenty mb20
User Rating:
Success Rate:
Points of Failure:


(graph is accumulative, based on % at fail/retry)

13.2% (10891 of 82300 plays)

Submitted:
Ranked:
May 4, 2008
May 28, 2008
Rating Spread:

Favourited 39 times in total

Users that love this map: Agent BA8 Rookbie, Tri-Edge, Kandine, Kanbei, Jasii, xjrockx, Blatzk, Xynn, Kona Chan, dtjay, tokyosydboy, Matma Rex, khultimate53, Kandras, Wuschl, aratomate, FoodLovingAsian, VIDgamefrk9, Lidwyne, AJIekceu and many more!
Options:
Modding / Discussion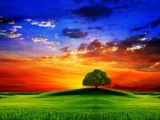 This song has been stuck in my head since I first heard it. Usually the best way for me to get a song out of my head is to beatmap it, so here you go.
NEEDS:
Moar difficulties
Background.
edit: fix'd
I am guilty of getting lazy throughout normal mode. It just wasn't inspirational at all and it's only there for the rank :|
Anywho, background + normal added. Background has absolutely no relevence but it gives me a nice color scheme to work with and gives you something to work with. Enjoy.
Toy is in the lead! ()
Score
5,769,751 (100.00%)
Max Combo
531
300 / 100 / 50
302 / 0 / 0
Misses
0
Geki (Elite Beat!)
61
Katu (Beat!)
0
Mods
HD,DT
Top 50 Scoreboard
| | Rank | Score | Accuracy | Player | Max Combo | 300 / 100 / 50 | Geki | Katu | Misses | Mods | |
| --- | --- | --- | --- | --- | --- | --- | --- | --- | --- | --- | --- |
| #1 | | 5,769,751 | 100.00% | Toy | 531 | 302&nbsp&nbsp/ 0 / 0 | 61 | 0 | 0 | HD,DT | Report |
| #2 | | 5,764,951 | 100.00% | WubWoofWolf | 531 | 302&nbsp&nbsp/ 0 / 0 | 61 | 0 | 0 | HD,DT | Report |
| #3 | | 5,762,351 | 100.00% | Five | 531 | 302&nbsp&nbsp/ 0 / 0 | 61 | 0 | 0 | HD,DT | Report |
| #4 | | 5,743,105 | 99.78% | Dariuski | 531 | 301&nbsp&nbsp/ 1 / 0 | 60 | 1 | 0 | HD,DT | Report |
| #5 | | 5,730,200 | 99.56% | Mismagius | 531 | 300&nbsp&nbsp/ 2 / 0 | 59 | 2 | 0 | HD,NC | Report |
| #6 | | 5,711,510 | 99.12% | -cr1mmy- | 531 | 298&nbsp&nbsp/ 4 / 0 | 58 | 3 | 0 | HD,DT | Report |
| #7 | | 5,708,251 | 98.90% | ShadowSoul | 531 | 297&nbsp&nbsp/ 5 / 0 | 57 | 4 | 0 | HD,DT | Report |
| #8 | | 5,702,448 | 99.12% | Doomsday | 531 | 298&nbsp&nbsp/ 4 / 0 | 57 | 4 | 0 | HD,DT | Report |
| #9 | | 5,698,533 | 98.68% | geckogates | 531 | 296&nbsp&nbsp/ 6 / 0 | 55 | 6 | 0 | HD,DT | Report |
| #10 | | 5,691,817 | 98.45% | Niva | 531 | 295&nbsp&nbsp/ 7 / 0 | 55 | 6 | 0 | HD,DT | Report |
| #11 | | 5,689,940 | 98.18% | SpitsLife | 531 | 294&nbsp&nbsp/ 7 / 1 | 55 | 5 | 0 | HD,DT | Report |
| #12 | | 5,672,817 | 98.01% | Mephix | 531 | 293&nbsp&nbsp/ 9 / 0 | 55 | 6 | 0 | HD,DT | Report |
| #13 | | 5,671,683 | 98.68% | Kubu | 531 | 296&nbsp&nbsp/ 6 / 0 | 56 | 5 | 0 | HD,DT | Report |
| #14 | | 5,660,640 | 97.90% | Jordan | 531 | 293&nbsp&nbsp/ 7 / 2 | 54 | 6 | 0 | HD,DT | Report |
| #15 | | 5,651,915 | 98.01% | Silynn | 531 | 293&nbsp&nbsp/ 9 / 0 | 55 | 6 | 0 | HD,DT | Report |
| #16 | | 5,647,701 | 98.40% | Toyster | 531 | 295&nbsp&nbsp/ 6 / 1 | 57 | 3 | 0 | HD,DT | Report |
| #17 | | 5,526,538 | 95.81% | jehlp | 531 | 283&nbsp&nbsp/ 19 / 0 | 48 | 13 | 0 | HD,DT | Report |
| #18 | | 5,508,404 | 96.19% | K_N | 531 | 285&nbsp&nbsp/ 16 / 1 | 53 | 7 | 0 | HD,DT | Report |
| #19 | | 5,478,032 | 95.81% | Miroku | 531 | 283&nbsp&nbsp/ 19 / 0 | 49 | 12 | 0 | HD,DT | Report |
| #20 | | 5,439,925 | 100.00% | DigitalHypno | 531 | 302&nbsp&nbsp/ 0 / 0 | 61 | 0 | 0 | DT | Report |
| #21 | | 5,438,769 | 99.56% | GladiOol | 531 | 300&nbsp&nbsp/ 2 / 0 | 59 | 2 | 0 | DT | Report |
| #22 | | 5,434,628 | 98.90% | Gon | 531 | 297&nbsp&nbsp/ 5 / 0 | 57 | 4 | 0 | DT | Report |
| #23 | | 5,431,584 | 99.78% | Flute | 531 | 301&nbsp&nbsp/ 1 / 0 | 60 | 1 | 0 | DT | Report |
| #24 | | 5,414,647 | 99.12% | pyon | 531 | 298&nbsp&nbsp/ 4 / 0 | 58 | 3 | 0 | DT | Report |
| #25 | | 5,409,269 | 98.68% | Kagi | 531 | 296&nbsp&nbsp/ 6 / 0 | 57 | 4 | 0 | DT | Report |
| #26 | | 5,404,318 | 98.90% | MeRcYyy | 531 | 297&nbsp&nbsp/ 5 / 0 | 57 | 4 | 0 | DT | Report |
| #27 | | 5,382,840 | 93.93% | Doughy | 531 | 275&nbsp&nbsp/ 25 / 2 | 48 | 11 | 0 | HD,DT | Report |
| #28 | | 5,374,268 | 98.23% | Muxy | 531 | 294&nbsp&nbsp/ 8 / 0 | 55 | 6 | 0 | DT | Report |
| #29 | | 5,366,259 | 98.45% | Shimox | 531 | 295&nbsp&nbsp/ 7 / 0 | 55 | 6 | 0 | DT | Report |
| #30 | | 5,366,237 | 98.12% | Mlaw22 | 530 | 294&nbsp&nbsp/ 6 / 2 | 57 | 3 | 0 | DT | Report |
| #31 | | 5,339,111 | 98.01% | Shockwave000 | 531 | 293&nbsp&nbsp/ 9 / 0 | 55 | 6 | 0 | DT | Report |
| #32 | | 5,335,581 | 98.45% | WiMpN | 530 | 295&nbsp&nbsp/ 7 / 0 | 56 | 5 | 0 | DT | Report |
| #33 | | 5,332,636 | 98.01% | makkura | 531 | 293&nbsp&nbsp/ 9 / 0 | 53 | 8 | 0 | DT | Report |
| #34 | | 5,326,914 | 98.45% | Soly | 531 | 295&nbsp&nbsp/ 7 / 0 | 56 | 5 | 0 | DT | Report |
| #35 | | 5,325,329 | 98.45% | Melancholy | 531 | 295&nbsp&nbsp/ 7 / 0 | 55 | 6 | 0 | DT | Report |
| #36 | | 5,319,643 | 97.30% | Hikaros | 531 | 290&nbsp&nbsp/ 11 / 1 | 52 | 8 | 0 | NC | Report |
| #37 | | 5,316,853 | 97.79% | - Hikari | 531 | 292&nbsp&nbsp/ 10 / 0 | 52 | 9 | 0 | DT | Report |
| #38 | | 5,309,582 | 98.23% | gat1toneku | 531 | 294&nbsp&nbsp/ 8 / 0 | 55 | 6 | 0 | DT | Report |
| #39 | | 5,305,721 | 97.96% | RobotoRaccoon | 531 | 293&nbsp&nbsp/ 8 / 1 | 56 | 4 | 0 | DT | Report |
| #40 | | 5,303,214 | 97.57% | fanhua | 531 | 291&nbsp&nbsp/ 11 / 0 | 53 | 8 | 0 | DT | Report |
| #41 | | 5,302,716 | 97.57% | Uan | 531 | 291&nbsp&nbsp/ 11 / 0 | 53 | 8 | 0 | DT | Report |
| #42 | | 5,300,149 | 97.57% | Huang Melin | 531 | 291&nbsp&nbsp/ 11 / 0 | 52 | 9 | 0 | DT | Report |
| #43 | | 5,297,362 | 97.79% | H1ko | 531 | 292&nbsp&nbsp/ 10 / 0 | 53 | 8 | 0 | DT | Report |
| #44 | | 5,295,430 | 96.47% | Reisea | 531 | 286&nbsp&nbsp/ 16 / 0 | 54 | 7 | 0 | DT | Report |
| #45 | | 5,290,127 | 98.01% | Zestiny | 531 | 293&nbsp&nbsp/ 9 / 0 | 56 | 5 | 0 | DT | Report |
| #46 | | 5,284,794 | 96.47% | Obese | 531 | 286&nbsp&nbsp/ 16 / 0 | 48 | 13 | 0 | DT | Report |
| #47 | | 5,280,417 | 97.30% | M A I D | 531 | 290&nbsp&nbsp/ 11 / 1 | 55 | 5 | 0 | DT | Report |
| #48 | | 5,279,537 | 97.79% | NEXabc | 531 | 292&nbsp&nbsp/ 10 / 0 | 55 | 6 | 0 | DT | Report |
| #49 | | 5,251,378 | 96.25% | Benzi | 531 | 285&nbsp&nbsp/ 17 / 0 | 49 | 12 | 0 | DT | Report |
| #50 | | 5,245,558 | 96.47% | Ashtar | 531 | 286&nbsp&nbsp/ 16 / 0 | 49 | 12 | 0 | DT | Report |