Artist:
Perfume
Circle Size:

Approach Rate:

Title:
MY COLOR
HP Drain:

Star Difficulty:

(5.00)
Creator:
BluOxy
Accuracy:

Length:
4:53 (4:41 drain)
Source:
perfume
Genre:
Unspecified (Other)
BPM:
132
Tags:
j-pop
User Rating:
Success Rate:
Points of Failure:


(graph is accumulative, based on % at fail/retry)

5.4% (378 of 7020 plays)

Submitted:
Loved:
Oct 21, 2013
Jan 9, 2018
Rating Spread:

Favourited 171 times in total

Users that love this map: Astar, mattpk, Nexy, Chuuy, ohno0761, Neato Torpedo, spark_sk, simtom, Doyeong, Merami San, HySkoa, QonQuest, Redsalamando, Milkshake, ohyou, ChikaIto, -KCat, Shiina Noriko, LegeN, qq123ooaa and many more!
Options:
Modding / Discussion
This map is in a LOVED state.
As such, it will not award any pp and leaderboards may be reset by the beatmap creator.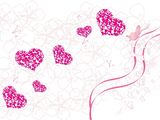 MY COLOR!!!!! is BLUEEEEEEEEEEEEEEEE <<<<<#################3333333
WubWoofWolf is in the lead! ()
Score
28,987,666 (99.56%)
Max Combo
1169
300 / 100 / 50
904 / 6 / 0
Misses
0
Geki (Elite Beat!)
192
Katu (Beat!)
6
Mods
HD,HR
Top 50 Scoreboard
| | Rank | Score | Accuracy | Player | Max Combo | 300 / 100 / 50 | Geki | Katu | Misses | Mods | |
| --- | --- | --- | --- | --- | --- | --- | --- | --- | --- | --- | --- |
| #1 | | 28,987,666 | 99.56% | WubWoofWolf | 1169 | 904&nbsp&nbsp/ 6 / 0 | 192 | 6 | 0 | HD,HR | Report |
| #2 | | 27,676,125 | 98.72% | HappyStick | 1150 | 893&nbsp&nbsp/ 16 / 0 | 182 | 15 | 1 | DT | Report |
| #3 | | 27,436,900 | 99.63% | Zenoha | 1169 | 905&nbsp&nbsp/ 5 / 0 | 193 | 5 | 0 | HD | Report |
| #4 | | 26,951,607 | 98.24% | Queryshi | 1169 | 886&nbsp&nbsp/ 24 / 0 | 177 | 21 | 0 | HR | Report |
| #5 | | 25,956,254 | 100.00% | Subbie | 1169 | 910&nbsp&nbsp/ 0 / 0 | 198 | 0 | 0 | None | Report |
| #6 | | 25,842,934 | 99.63% | Legestrophe | 1169 | 905&nbsp&nbsp/ 5 / 0 | 194 | 4 | 0 | None | Report |
| #7 | | 23,418,624 | 96.70% | [KOR]Kosaki | 1029 | 867&nbsp&nbsp/ 39 / 0 | 168 | 27 | 4 | HD,DT | Report |
| #8 | | 21,201,316 | 98.75% | Alumetri | 955 | 894&nbsp&nbsp/ 14 / 0 | 184 | 12 | 2 | HD,DT | Report |
| #9 | | 20,457,999 | 99.52% | Topoi | 958 | 904&nbsp&nbsp/ 5 / 0 | 192 | 5 | 1 | DT | Report |
| #10 | | 17,772,559 | 98.13% | SoraRoxas01 | 924 | 885&nbsp&nbsp/ 24 / 0 | 180 | 17 | 1 | HD | Report |
| #11 | | 17,597,063 | 97.03% | zuge | 917 | 871&nbsp&nbsp/ 36 / 0 | 173 | 22 | 3 | DT | Report |
| #12 | | 16,750,796 | 99.05% | Myst1k | 878 | 899&nbsp&nbsp/ 7 / 0 | 189 | 5 | 4 | DT | Report |
| #13 | | 14,289,455 | 96.92% | mrbonk | 785 | 870&nbsp&nbsp/ 36 / 0 | 174 | 22 | 4 | DT | Report |
| #14 | | 13,268,555 | 99.23% | Harpy | 735 | 901&nbsp&nbsp/ 6 / 0 | 189 | 6 | 3 | DT | Report |
| #15 | | 12,785,076 | 98.24% | mmi- | 740 | 889&nbsp&nbsp/ 15 / 0 | 178 | 15 | 6 | HD | Report |
| #16 | | 12,671,203 | 94.18% | FlyingTuna | 737 | 836&nbsp&nbsp/ 63 / 0 | 153 | 37 | 11 | HD,DT | Report |
| #17 | | 12,424,855 | 98.86% | Koalazy | 711 | 896&nbsp&nbsp/ 11 / 0 | 186 | 9 | 3 | HD,NC | Report |
| #18 | | 12,309,268 | 95.93% | hjok | 741 | 857&nbsp&nbsp/ 48 / 0 | 163 | 30 | 5 | None | Report |
| #19 | | 12,109,347 | 99.19% | Spare | 665 | 902&nbsp&nbsp/ 2 / 0 | 191 | 1 | 6 | HD,DT | Report |
| #20 | | 11,724,349 | 90.37% | Pleinair | 704 | 781&nbsp&nbsp/ 122 / 4 | 122 | 69 | 3 | DT | Report |
| #21 | | 11,357,112 | 96.37% | suchy1k2w | 704 | 863&nbsp&nbsp/ 42 / 0 | 166 | 27 | 5 | DT | Report |
| #22 | | 11,020,972 | 97.69% | Nexy | 737 | 883&nbsp&nbsp/ 18 / 0 | 178 | 12 | 9 | None | Report |
| #23 | | 10,676,312 | 97.77% | Hanori | 606 | 882&nbsp&nbsp/ 23 / 0 | 179 | 14 | 5 | HD,DT | Report |
| #24 | | 10,420,507 | 99.19% | Wilchq | 590 | 901&nbsp&nbsp/ 5 / 0 | 189 | 5 | 4 | HD,DT | Report |
| #25 | | 10,343,214 | 93.63% | Dextro | 631 | 829&nbsp&nbsp/ 69 / 0 | 147 | 42 | 12 | HD,DT | Report |
| #26 | | 10,278,338 | 97.44% | Elegant Loli | 656 | 878&nbsp&nbsp/ 26 / 0 | 175 | 17 | 6 | DT | Report |
| #27 | | 10,162,795 | 94.84% | QbaDoo | 551 | 844&nbsp&nbsp/ 57 / 0 | 159 | 33 | 9 | DT | Report |
| #28 | | 9,892,705 | 96.23% | Zelnehuln | 646 | 863&nbsp&nbsp/ 38 / 0 | 164 | 28 | 9 | DT | Report |
| #29 | | 9,246,213 | 99.19% | Maxe191 | 924 | 901&nbsp&nbsp/ 5 / 0 | 191 | 4 | 4 | EZ,DT | Report |
| #30 | | 9,217,592 | 98.44% | Jace | 542 | 890&nbsp&nbsp/ 17 / 1 | 182 | 13 | 2 | DT | Report |
| #31 | | 9,204,838 | 98.50% | Windshear | 485 | 891&nbsp&nbsp/ 16 / 0 | 182 | 13 | 3 | HD,DT | Report |
| #32 | | 8,922,869 | 96.52% | GHAngeloid | 593 | 866&nbsp&nbsp/ 37 / 0 | 172 | 19 | 7 | DT | Report |
| #33 | | 8,910,632 | 96.32% | Conspo | 651 | 865&nbsp&nbsp/ 34 / 1 | 168 | 20 | 10 | None | Report |
| #34 | | 8,772,510 | 98.64% | XREAPLEX | 621 | 895&nbsp&nbsp/ 8 / 0 | 185 | 6 | 7 | None | Report |
| #35 | | 8,771,518 | 98.13% | -Electro- | 507 | 887&nbsp&nbsp/ 18 / 0 | 181 | 12 | 5 | HD,DT | Report |
| #36 | | 8,704,240 | 97.36% | BouGouDou76 | 462 | 876&nbsp&nbsp/ 30 / 0 | 169 | 26 | 4 | None | Report |
| #37 | | 8,608,385 | 97.73% | Yuuki-chan | 508 | 883&nbsp&nbsp/ 19 / 0 | 181 | 10 | 8 | HD,NC | Report |
| #38 | | 8,516,712 | 97.00% | Momoko madame | 587 | 876&nbsp&nbsp/ 20 / 0 | 173 | 14 | 14 | DT | Report |
| #39 | | 8,503,515 | 98.50% | gasanww | 593 | 894&nbsp&nbsp/ 7 / 0 | 183 | 7 | 9 | DT | Report |
| #40 | | 7,680,188 | 98.13% | [ Lili ] | 479 | 888&nbsp&nbsp/ 15 / 0 | 179 | 13 | 7 | HD,DT | Report |
| #41 | | 7,673,514 | 98.83% | Prorokos | 873 | 896&nbsp&nbsp/ 10 / 0 | 191 | 5 | 4 | EZ | Report |
| #42 | | 7,522,146 | 97.03% | AaalonL | 583 | 875&nbsp&nbsp/ 24 / 0 | 170 | 17 | 11 | None | Report |
| #43 | | 7,391,962 | 97.44% | HenBurgaaa | 426 | 881&nbsp&nbsp/ 17 / 0 | 173 | 14 | 12 | DT | Report |
| #44 | | 7,383,317 | 99.23% | Ishkiz | 418 | 902&nbsp&nbsp/ 3 / 0 | 191 | 3 | 5 | HD | Report |
| #45 | | 7,219,054 | 98.94% | kablaze | 404 | 897&nbsp&nbsp/ 10 / 0 | 187 | 8 | 3 | HD,DT | Report |
| #46 | | 7,059,532 | 98.32% | GeneralSharkk | 551 | 892&nbsp&nbsp/ 8 / 0 | 183 | 8 | 10 | None | Report |
| #47 | | 6,738,268 | 97.66% | BLooDBuRSTiNG | 486 | 885&nbsp&nbsp/ 11 / 0 | 176 | 11 | 14 | DT | Report |
| #48 | | 6,725,838 | 97.25% | Mortal | 334 | 875&nbsp&nbsp/ 30 / 0 | 177 | 16 | 5 | HD,DT | Report |
| #49 | | 6,629,859 | 97.58% | Spazza17 | 411 | 880&nbsp&nbsp/ 24 / 0 | 175 | 17 | 6 | DT | Report |
| #50 | | 6,457,185 | 95.90% | Damnjelly | 491 | 860&nbsp&nbsp/ 38 / 0 | 168 | 18 | 12 | DT | Report |