KNOWER
Marauding across the internet with their signature brand of searing hot funk since 2010, KNOWER is the enigmatic musical duo of Louis Cole and Genevieve Artadi. A unique musical experience from the get go, KNOWER has made ripples across the scene in recent years with their spunky, sassy, criminally entertaining and outright viral musical gusto. No stranger to the big stage, KNOWER opened for the Red Hot Chili Peppers in several major acts during 2017, and later took the skies for a world tour of their own during 2018. Their work has also been featured in major entertainment releases, such as Grand Theft Auto V, and Beat Saber.
Rising to fame in osu! with Woey's beloved collaboration set (including MomoHD, Ambrew and Hectique) of their panoptic hit The Government Knows during early 2018, KNOWER continues to be a kindred source of inspiration for the osu! community, spawning a variety of audiovisual masterpieces across multiple game modes.
All attitude and straddling the divide between the weird and outright enchanting, KNOWER is every bit as interesting as the hype suggests. Mappers fond of wild vocals and striking rhythmic jaunts will have the time of their lives bringing out the best in their sound with larger-than-life patterning, with a few slower tracks sprinkled in for a more tame approach to the duo's musical grit.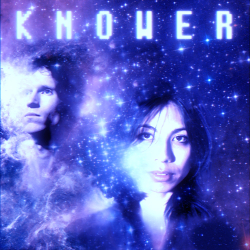 Let Go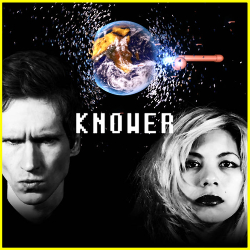 LIFE