Rising Sun Traxx
Born in 2017 as a branch of independent label Attack the Music, Rising Sun Traxx is the brainchild of rhythm game music producer SOTUI and pursues one simple goal: release high quality music. Adhering to this credo, the record label has since released two flagship compilation series each representing subsets of a musical genre, namely "Renketsu:One" for harder, more aggressive styles including Hardstyle and Speedcore; and "SONIC FRONTLINE" for UK Hardcore, J-Core, Psytrance, and such.
Many familiar names feature in their collections, including ginkiha, pocotan, RiraN, and SOTUI himself all banding together to streamline their work into premier samples of the scene's strongest names. Rising Sun Traxx's lone cardinal focus is music and welcomes you to their world embellished by the craft they aim to perfect.
Leaning towards a more hardstyle-inspired sound, much of Rising Sun Traxx's sound falls squarely into the 'get your body moving' camp. Rhythmic building on hard-hitting and pounding beats provides ample opportunity for mappers to embrace movement - especially escalating jumps and other spacing-related patterning play. The sheer variety of artists available means that there is almost assuredly something for everyone interested in the genres they encompass.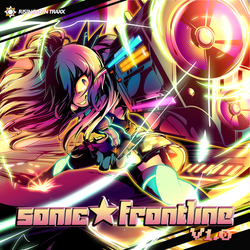 SONIC☆FRONTLINE v1​.​0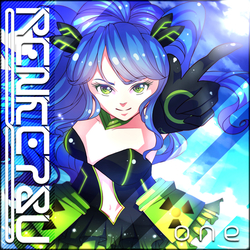 Renketsu:One