BilliumMoto
The winner of osu!'s ever first remix contest with his track HDHR back in 2016, BilliumMoto is a long-time member of the osu! community and a certified osu!manic with three of his own maps entered into the Loved category by popular vote. A trained classical pianist from an early age, much of BilliumMoto's sound is inspired by a mixture of his musical history and outright love of VSRG in general. He has featured in collaborations with cYsmix, one of the original osu! Featured Artists, and has competed in several major BMS competitions. He was made a part of a prestigious BMS artist showcase titled Groundbreaking in 2018 alongside other highly acclaimed artists such as Cranky.
No stranger to the genres that make rhythm gaming music really tick, BilliumMoto's style is a mishmash of electronic and classical mastery all wrapped up in his own signature stylistic speed. Fond of genres such as trance, drum and bass, breakcore, house, hardcore, dubstep and EDM in general, many elements of these distinct musical styles make appearances in his work, fusing themselves into something unique all of their own.
Often fast-paced and frantic to say the least, BilliumMoto's sound reflects strongly on his rhythm gaming origins, making it undeniably high-end material for mappers who wish to experiment with patterning and rhythm within a much tighter musical scope. osu!mania mappers in particular should find no shortage of melodies and beats to latch on to.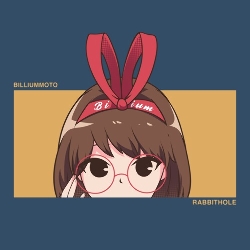 Rabbithole