Fuki
Debuting in 2011 as the vocalist of the heavy metal band LIGHT BRINGER, Fuki (also known for her works under Fuki Commune) is a Japanese singer and lyricist characterized by her powerful and versatile voice. She has performed in a variety of fields such as radio, voice acting and narration, and has featured as the voice behind the anime ending tracks for Kaitou Joker, W'z, and the theme song for IKEMEN REVOLUTION - Love & Magic in Wonderland. She is also the current vocalist for the metal band Unlucky Morpheus and the all-female rock band DOLL$BOXX.
In osu!, Fuki was first introduced by IsomirDiAngelo's single-difficulty challenge set for Sacred Bones Riot, which featured as the tiebreaker for the first week of the osu! World Cup 2019 Finals.
Mappers fond of Japanese pop, rock and metal will likely find much to appreciate in Fuki's work, which levers her accomplished voice in a well-proven format that has seen considerable popularity in osu! over the years.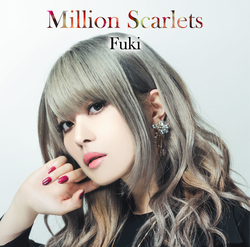 Million Scarlets