Artist:
you
Circle Size:

Approach Rate:

Title:
Hold Angel
HP Drain:

Star Difficulty:

(7.39)
Creator:
Nishizumi
Accuracy:

Length:
2:02 (1:58 drain)
Source:
Genre:
Electronic (Instrumental)
BPM:
300
Tags:
speedcore 600 over!!! psycho filth records
User Rating:
Success Rate:
Points of Failure:


(graph is accumulative, based on % at fail/retry)

14.6% (1955 of 13379 plays)

Submitted:
Ranked:
Nov 24, 2015
Mar 10, 2017
Rating Spread:

Favourited 45 times in total

Users that love this map: -[ ix Ishida xi ]-, sasengwhal, nekomusya1234, sobatsuyu, Jeanlee, CreepyDuck, namaniku, Mirt, Jatsu42, KonKonKinakoN, WithoutSaber, iloveyou4ever, Reiical, Handika313, 0x306e, musake, kei821, agitoism, Niroe, LoverofVocaloid and many more!
Options:
Modding / Discussion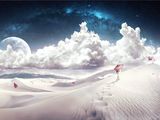 Changed mp3 to lower bitrate.
Please Re-DL if you downloaded before 1/30/2017.
enjoy
see
Guardistack-'s version here
thanks a lot
_yu68 (star)
Chromoxx (mod + )
tasuke912 (mod + )
rip
_yu68 is in the lead! ()
Score
1,489,410 (99.92%)
Max Combo
1180
300 / 100 / 50
1178 / 2 / 0
Misses
0
Geki (Elite Beat!)
14
Katu (Beat!)
0
Mods
HD
Top 50 Scoreboard
| | Rank | Score | Accuracy | Player | Max Combo | 300 / 100 / 50 | Geki | Katu | Misses | Mods | |
| --- | --- | --- | --- | --- | --- | --- | --- | --- | --- | --- | --- |
| #1 | | 1,489,410 | 99.92% | _yu68 | 1180 | 1178&nbsp&nbsp/ 2 / 0 | 14 | 0 | 0 | HD | Report |
| #2 | | 1,437,624 | 96.57% | applerss | 1180 | 1099&nbsp&nbsp/ 81 / 0 | 0 | 0 | 0 | HD | Report |
| #3 | | 1,437,090 | 99.87% | kiyozi11 | 1180 | 1177&nbsp&nbsp/ 3 / 0 | 8 | 0 | 0 | None | Report |
| #4 | | 1,435,660 | 99.79% | stu00608 | 1180 | 1175&nbsp&nbsp/ 5 / 0 | 9 | 0 | 0 | SD | Report |
| #5 | | 1,432,470 | 99.58% | shakeitdance | 1180 | 1170&nbsp&nbsp/ 10 / 0 | 0 | 0 | 0 | None | Report |
| #6 | | 1,428,340 | 99.75% | kei821 | 1180 | 1174&nbsp&nbsp/ 6 / 0 | 13 | 0 | 0 | None | Report |
| #7 | | 1,425,920 | 99.28% | taiko_ryuki | 1180 | 1163&nbsp&nbsp/ 17 / 0 | 18 | 0 | 0 | None | Report |
| #8 | | 1,425,580 | 99.28% | ROTO2001 | 1180 | 1163&nbsp&nbsp/ 17 / 0 | 12 | 0 | 0 | None | Report |
| #9 | | 1,424,110 | 99.15% | totomarudesu | 1180 | 1160&nbsp&nbsp/ 20 / 0 | 27 | 0 | 0 | None | Report |
| #10 | | 1,420,860 | 98.86% | john571 | 1180 | 1153&nbsp&nbsp/ 27 / 0 | 16 | 1 | 0 | None | Report |
| #11 | | 1,420,310 | 98.73% | asuasu_yura | 923 | 1152&nbsp&nbsp/ 26 / 0 | 2 | 0 | 2 | HD | Report |
| #12 | | 1,417,560 | 98.69% | ekumea1123 | 1180 | 1149&nbsp&nbsp/ 31 / 0 | 1 | 0 | 0 | None | Report |
| #13 | | 1,414,850 | 99.45% | Devli | 1180 | 1167&nbsp&nbsp/ 13 / 0 | 2 | 1 | 0 | None | Report |
| #14 | | 1,412,540 | 98.26% | ImHS | 1180 | 1139&nbsp&nbsp/ 41 / 0 | 8 | 1 | 0 | SD | Report |
| #15 | | 1,405,520 | 97.80% | numamuto1 | 1180 | 1128&nbsp&nbsp/ 52 / 0 | 23 | 0 | 0 | None | Report |
| #16 | | 1,401,910 | 97.29% | CO2-HMGCoA | 1180 | 1116&nbsp&nbsp/ 64 / 0 | 0 | 0 | 0 | None | Report |
| #17 | | 1,389,520 | 98.22% | Rabar0209 | 1180 | 1138&nbsp&nbsp/ 42 / 0 | 1 | 0 | 0 | None | Report |
| #18 | | 1,388,720 | 97.42% | 7_7 | 1180 | 1119&nbsp&nbsp/ 61 / 0 | 15 | 1 | 0 | None | Report |
| #19 | | 1,372,940 | 95.55% | KyouRekii87 | 1180 | 1075&nbsp&nbsp/ 105 / 0 | 6 | 0 | 0 | None | Report |
| #20 | | 1,364,220 | 95.08% | Tem | 1180 | 1064&nbsp&nbsp/ 116 / 0 | 4 | 0 | 0 | None | Report |
| #21 | | 1,358,870 | 96.78% | gekiowata | 1180 | 1104&nbsp&nbsp/ 76 / 0 | 0 | 0 | 0 | None | Report |
| #22 | | 1,358,340 | 98.01% | mariopokemon | 857 | 1134&nbsp&nbsp/ 45 / 0 | 22 | 0 | 1 | None | Report |
| #23 | | 1,357,404 | 98.05% | Y u w a n | 739 | 1138&nbsp&nbsp/ 38 / 0 | 8 | 0 | 4 | None | Report |
| #24 | | 1,356,894 | 98.14% | vzk | 770 | 1137&nbsp&nbsp/ 42 / 0 | 2 | 0 | 1 | None | Report |
| #25 | | 1,354,496 | 97.97% | qwappy797 | 1012 | 1135&nbsp&nbsp/ 42 / 0 | 2 | 0 | 3 | None | Report |
| #26 | | 1,354,420 | 97.58% | houraizin | 680 | 1125&nbsp&nbsp/ 53 / 0 | 22 | 0 | 2 | None | Report |
| #27 | | 1,343,240 | 97.12% | mangomizer | 1059 | 1114&nbsp&nbsp/ 64 / 0 | 23 | 0 | 2 | None | Report |
| #28 | | 1,342,472 | 97.25% | le gagoguigo3 | 1028 | 1118&nbsp&nbsp/ 59 / 0 | 15 | 0 | 3 | None | Report |
| #29 | | 1,342,158 | 97.12% | LimePunch | 824 | 1113&nbsp&nbsp/ 66 / 0 | 9 | 0 | 1 | None | Report |
| #30 | | 1,341,328 | 96.82% | tasuke912 | 714 | 1107&nbsp&nbsp/ 71 / 0 | 0 | 0 | 2 | None | Report |
| #31 | | 1,328,304 | 96.61% | pmriva | 823 | 1110&nbsp&nbsp/ 60 / 0 | 0 | 0 | 10 | None | Report |
| #32 | | 1,323,180 | 95.76% | misobi_hazuki | 1096 | 1081&nbsp&nbsp/ 98 / 0 | 13 | 0 | 1 | None | Report |
| #33 | | 1,315,380 | 94.92% | 1RoHa_ | 868 | 1062&nbsp&nbsp/ 116 / 0 | 6 | 0 | 2 | None | Report |
| #34 | | 1,310,074 | 98.01% | namaniku | 715 | 1138&nbsp&nbsp/ 37 / 0 | 2 | 0 | 5 | None | Report |
| #35 | | 1,305,698 | 95.93% | cacao | 822 | 1096&nbsp&nbsp/ 72 / 0 | 6 | 0 | 12 | None | Report |
| #36 | | 1,299,256 | 96.36% | syaron105 | 913 | 1102&nbsp&nbsp/ 70 / 0 | 10 | 0 | 8 | None | Report |
| #37 | | 1,294,100 | 97.25% | NanaFlow | 827 | 1119&nbsp&nbsp/ 57 / 0 | 2 | 0 | 4 | None | Report |
| #38 | | 1,292,388 | 94.53% | Mashirodayooon | 822 | 1072&nbsp&nbsp/ 87 / 0 | 8 | 0 | 21 | None | Report |
| #39 | | 1,290,158 | 94.53% | Shallty | 835 | 1059&nbsp&nbsp/ 113 / 0 | 14 | 1 | 8 | None | Report |
| #40 | | 1,286,882 | 96.14% | ganjas62 | 769 | 1095&nbsp&nbsp/ 79 / 0 | 1 | 0 | 6 | None | Report |
| #41 | | 1,286,862 | 97.71% | monkeydluffy3u4 | 828 | 1133&nbsp&nbsp/ 40 / 0 | 0 | 0 | 7 | None | Report |
| #42 | | 1,276,860 | 92.58% | Ulqui | 822 | 1008&nbsp&nbsp/ 169 / 0 | 21 | 3 | 3 | None | Report |
| #43 | | 1,275,458 | 96.36% | Quizmaegi | 821 | 1100&nbsp&nbsp/ 74 / 0 | 22 | 1 | 6 | None | Report |
| #44 | | 1,271,098 | 93.81% | Consified | 987 | 1038&nbsp&nbsp/ 138 / 0 | 7 | 0 | 4 | None | Report |
| #45 | | 1,266,842 | 96.53% | Prymal | 838 | 1105&nbsp&nbsp/ 68 / 0 | 0 | 0 | 7 | None | Report |
| #46 | | 1,262,262 | 92.75% | CreepyDuck | 824 | 1032&nbsp&nbsp/ 125 / 0 | 0 | 0 | 23 | None | Report |
| #47 | | 1,261,220 | 95.17% | Ekoro | 737 | 1069&nbsp&nbsp/ 108 / 0 | 23 | 1 | 3 | None | Report |
| #48 | | 1,257,640 | 96.27% | nananass | 568 | 1110&nbsp&nbsp/ 52 / 0 | 7 | 0 | 18 | None | Report |
| #49 | | 1,253,654 | 95.21% | KitajimaYN | 823 | 1082&nbsp&nbsp/ 83 / 0 | 2 | 1 | 15 | None | Report |
| #50 | | 1,249,558 | 96.06% | iceOC | 822 | 1103&nbsp&nbsp/ 61 / 0 | 3 | 0 | 16 | None | Report |