Artist:
Cold Play
Circle Size:

Approach Rate:

Title:
Clocks
HP Drain:

Star Difficulty:

(0.69)
Creator:
Kidwii
Accuracy:

Length:
1:16 (0:42 drain)
Source:
Genre:
Pop (English)
BPM:
145
Tags:
User Rating:
Success Rate:
Points of Failure:


(graph is accumulative, based on % at fail/retry)

68.3% (48769 of 71399 plays)

Submitted:
Ranked:
Apr 13, 2008
Jul 1, 2008
Rating Spread:

Favourited 38 times in total

Users that love this map: CoolWeirdDude, Deciduous_x, bananadude796, hahanottelling, prussia, Bleach_Master, D4nnonin0, masterj4, caaro_bsn, jeslo, screamwithme, nisv4n, SkyHill, AkenoHime, Guillotine, Gumpyyy, - Aika -_old, J E P E, Mindisk, Manhasset and many more!
Options:
Modding / Discussion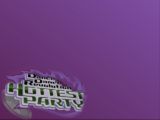 1st of all, I know that a remix of "Clocks" sounds like a weird idea, but when you get an oddball of a song, beatmap it!
2nd of all, it's hard. Not for beginners.
3rd, if you don't like it, be nice!
-New Easy mode
lncognito is in the lead! ()
Score
113,448 (100.00%)
Max Combo
34
300 / 100 / 50
17 / 0 / 0
Misses
0
Geki (Elite Beat!)
9
Katu (Beat!)
0
Mods
EZ,HD,FL
Top 50 Scoreboard
| | Rank | Score | Accuracy | Player | Max Combo | 300 / 100 / 50 | Geki | Katu | Misses | Mods | |
| --- | --- | --- | --- | --- | --- | --- | --- | --- | --- | --- | --- |
| #1 | | 113,448 | 100.00% | lncognito | 34 | 17&nbsp&nbsp/ 0 / 0 | 9 | 0 | 0 | EZ,HD,FL | Report |
| #2 | | 112,368 | 100.00% | Axlerious | 34 | 17&nbsp&nbsp/ 0 / 0 | 9 | 0 | 0 | EZ,HT,FL | Report |
| #3 | | 111,313 | 100.00% | [Homura] | 34 | 17&nbsp&nbsp/ 0 / 0 | 9 | 0 | 0 | EZ,HD,HT,FL | Report |
| #4 | | 111,048 | 100.00% | c00kiezecky | 34 | 17&nbsp&nbsp/ 0 / 0 | 9 | 0 | 0 | EZ,HD,FL,SD | Report |
| #5 | | 111,048 | 100.00% | [Ash] | 34 | 17&nbsp&nbsp/ 0 / 0 | 9 | 0 | 0 | EZ,HD,FL | Report |
| #6 | | 111,048 | 100.00% | [-Griffin-] | 34 | 17&nbsp&nbsp/ 0 / 0 | 9 | 0 | 0 | EZ,HD,FL | Report |
| #7 | | 110,313 | 100.00% | Dovydas | 34 | 17&nbsp&nbsp/ 0 / 0 | 9 | 0 | 0 | EZ,HD,HT,FL | Report |
| #8 | | 109,948 | 100.00% | Fatfan Kolek | 34 | 17&nbsp&nbsp/ 0 / 0 | 9 | 0 | 0 | EZ,HD,FL | Report |
| #9 | | 109,948 | 100.00% | ExGon | 34 | 17&nbsp&nbsp/ 0 / 0 | 9 | 0 | 0 | EZ,HD,FL | Report |
| #10 | | 109,948 | 100.00% | ZaVx03 | 34 | 17&nbsp&nbsp/ 0 / 0 | 9 | 0 | 0 | EZ,HD,FL | Report |
| #11 | | 109,883 | 100.00% | Pinkie Pi | 34 | 17&nbsp&nbsp/ 0 / 0 | 9 | 0 | 0 | EZ,FL | Report |
| #12 | | 109,467 | 96.08% | yongyuan | 34 | 16&nbsp&nbsp/ 1 / 0 | 8 | 1 | 0 | EZ,FL | Report |
| #13 | | 109,113 | 100.00% | minelolpride | 34 | 17&nbsp&nbsp/ 0 / 0 | 9 | 0 | 0 | EZ,HD,HT,FL | Report |
| #14 | | 109,068 | 100.00% | Mijii | 34 | 17&nbsp&nbsp/ 0 / 0 | 9 | 0 | 0 | EZ,HT,FL | Report |
| #15 | | 108,968 | 100.00% | Horrifying | 34 | 17&nbsp&nbsp/ 0 / 0 | 9 | 0 | 0 | EZ,HT,FL | Report |
| #16 | | 108,848 | 100.00% | googoleds1 | 34 | 17&nbsp&nbsp/ 0 / 0 | 9 | 0 | 0 | EZ,HD,FL | Report |
| #17 | | 108,848 | 100.00% | Riclon | 34 | 17&nbsp&nbsp/ 0 / 0 | 9 | 0 | 0 | EZ,HD,FL | Report |
| #18 | | 108,848 | 100.00% | -Vven- | 34 | 17&nbsp&nbsp/ 0 / 0 | 9 | 0 | 0 | EZ,HD,FL | Report |
| #19 | | 108,848 | 100.00% | Sundae | 34 | 17&nbsp&nbsp/ 0 / 0 | 9 | 0 | 0 | EZ,HD,FL | Report |
| #20 | | 108,848 | 100.00% | edgerrdz | 34 | 17&nbsp&nbsp/ 0 / 0 | 9 | 0 | 0 | EZ,HD,FL | Report |
| #21 | | 108,748 | 100.00% | Wilken-nyan | 34 | 17&nbsp&nbsp/ 0 / 0 | 9 | 0 | 0 | EZ,HD,FL | Report |
| #22 | | 108,748 | 100.00% | Scaredmilk | 34 | 17&nbsp&nbsp/ 0 / 0 | 9 | 0 | 0 | EZ,HD,FL | Report |
| #23 | | 108,713 | 92.16% | Andrey94 | 34 | 15&nbsp&nbsp/ 2 / 0 | 8 | 1 | 0 | EZ,HD,HT,FL | Report |
| #24 | | 108,683 | 100.00% | husukar | 34 | 17&nbsp&nbsp/ 0 / 0 | 9 | 0 | 0 | EZ,FL | Report |
| #25 | | 108,510 | 100.00% | Shabui | 34 | 17&nbsp&nbsp/ 0 / 0 | 9 | 0 | 0 | NF,EZ,HT | Report |
| #26 | | 108,458 | 96.08% | konzudon | 34 | 16&nbsp&nbsp/ 1 / 0 | 8 | 1 | 0 | EZ,HD,FL | Report |
| #27 | | 108,398 | 100.00% | brother | 34 | 17&nbsp&nbsp/ 0 / 0 | 9 | 0 | 0 | EZ | Report |
| #28 | | 107,913 | 100.00% | Jatie | 34 | 17&nbsp&nbsp/ 0 / 0 | 9 | 0 | 0 | EZ,HD,HT,FL | Report |
| #29 | | 107,868 | 100.00% | Tekzo | 34 | 17&nbsp&nbsp/ 0 / 0 | 9 | 0 | 0 | EZ,HT,FL | Report |
| #30 | | 107,748 | 100.00% | Accuse | 34 | 17&nbsp&nbsp/ 0 / 0 | 9 | 0 | 0 | EZ,HD,FL | Report |
| #31 | | 107,748 | 100.00% | hent2222 | 34 | 17&nbsp&nbsp/ 0 / 0 | 9 | 0 | 0 | EZ,HD,FL | Report |
| #32 | | 107,648 | 100.00% | Means | 34 | 17&nbsp&nbsp/ 0 / 0 | 9 | 0 | 0 | EZ,HD,FL | Report |
| #33 | | 107,648 | 100.00% | Kadae | 34 | 17&nbsp&nbsp/ 0 / 0 | 9 | 0 | 0 | EZ,HD,FL | Report |
| #34 | | 107,648 | 100.00% | BeMoNcHiK | 34 | 17&nbsp&nbsp/ 0 / 0 | 9 | 0 | 0 | EZ,HD,FL | Report |
| #35 | | 107,648 | 100.00% | Furizu | 34 | 17&nbsp&nbsp/ 0 / 0 | 9 | 0 | 0 | EZ,HD,FL | Report |
| #36 | | 107,648 | 100.00% | TheShadowOfDark | 34 | 17&nbsp&nbsp/ 0 / 0 | 9 | 0 | 0 | EZ,HD,FL | Report |
| #37 | | 107,648 | 100.00% | Num5119 | 34 | 17&nbsp&nbsp/ 0 / 0 | 9 | 0 | 0 | EZ,HD,FL | Report |
| #38 | | 107,483 | 100.00% | chicken_10 | 34 | 17&nbsp&nbsp/ 0 / 0 | 9 | 0 | 0 | EZ,FL | Report |
| #39 | | 107,383 | 100.00% | FTLaxus | 34 | 17&nbsp&nbsp/ 0 / 0 | 9 | 0 | 0 | EZ,FL | Report |
| #40 | | 107,358 | 96.08% | Requa | 34 | 16&nbsp&nbsp/ 1 / 0 | 8 | 1 | 0 | EZ,HD,FL | Report |
| #41 | | 107,338 | 100.00% | Panzhen | 34 | 17&nbsp&nbsp/ 0 / 0 | 9 | 0 | 0 | EZ,HD | Report |
| #42 | | 107,298 | 100.00% | eralfehT | 34 | 17&nbsp&nbsp/ 0 / 0 | 9 | 0 | 0 | EZ | Report |
| #43 | | 107,258 | 96.08% | [Sandro] | 34 | 16&nbsp&nbsp/ 1 / 0 | 8 | 1 | 0 | EZ,HD,FL | Report |
| #44 | | 106,813 | 100.00% | Axarious | 34 | 17&nbsp&nbsp/ 0 / 0 | 9 | 0 | 0 | EZ,HD,HT,FL | Report |
| #45 | | 106,813 | 100.00% | death grips | 34 | 17&nbsp&nbsp/ 0 / 0 | 9 | 0 | 0 | EZ,HD,HT,FL | Report |
| #46 | | 106,548 | 100.00% | -Kazuki- | 34 | 17&nbsp&nbsp/ 0 / 0 | 9 | 0 | 0 | EZ,HD,FL | Report |
| #47 | | 106,548 | 100.00% | Dagresha | 34 | 17&nbsp&nbsp/ 0 / 0 | 9 | 0 | 0 | EZ,HD,FL | Report |
| #48 | | 106,548 | 100.00% | Pbl6kaa | 34 | 17&nbsp&nbsp/ 0 / 0 | 9 | 0 | 0 | EZ,HD,FL | Report |
| #49 | | 106,548 | 100.00% | ScubDomino | 34 | 17&nbsp&nbsp/ 0 / 0 | 9 | 0 | 0 | EZ,HD,FL | Report |
| #50 | | 106,383 | 100.00% | -Lyin | 34 | 17&nbsp&nbsp/ 0 / 0 | 9 | 0 | 0 | EZ,FL | Report |