Artist:
Camellia
Circle Size:

Approach Rate:

Title:
werewolf howls.
HP Drain:

Star Difficulty:

(5.45)
Creator:
Nwolf
Accuracy:

Length:
1:54 (1:52 drain)
Source:
SOUND VOLTEX II -infinite infection-
Genre:
Video Game (Instrumental)
BPM:
222
Tags:
cametek kagerou imaizumi lonesome th14 sdvx touhou project double dealing character remix contest zun team shanghai alice 東方project
User Rating:
Success Rate:
Points of Failure:


(graph is accumulative, based on % at fail/retry)

26.6% (7586 of 28559 plays)

Submitted:
Ranked:
May 7, 2015
Aug 9, 2015
Rating Spread:

Favourited 25 times in total

Users that love this map: MetalStream, ioss2001, name870620, sakino-san, myamopod, Burai71, TrainStation, Akyuu, joyandjoy, veeryo_mon, BrambleClaw, MaTTaS1, [ Akakazz ], jhgf1255, balldoowell, Pedrohor037, hesmanvotron2, Ryre-, Michiyo, lojioLOL and many more!
Options:
This Beatmap's Thread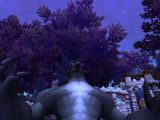 Download with Imaizumi (touhou girl) bg - thanks ghm12 for resizing. It has normal leaderboard, it's just a different bg.
woof woof
woof
awhoooooooo
Finished: July 21st
applerss is in the lead! ()
Score
965,672 (96.86%)
Max Combo
700
300 / 100 / 50
656 / 44 / 0
Misses
0
Geki (Elite Beat!)
5
Katu (Beat!)
1
Mods
DT
Top 50 Scoreboard
| | Rank | Score | Accuracy | Player | Max Combo | 300 / 100 / 50 | Geki | Katu | Misses | Mods | |
| --- | --- | --- | --- | --- | --- | --- | --- | --- | --- | --- | --- |
| #1 | | 965,672 | 96.86% | applerss | 700 | 656&nbsp&nbsp/ 44 / 0 | 5 | 1 | 0 | DT | Report |
| #2 | | 960,252 | 100.00% | mafuyu-shiina | 700 | 700&nbsp&nbsp/ 0 / 0 | 63 | 0 | 0 | HR | Report |
| #3 | | 960,252 | 100.00% | Mew104 | 700 | 700&nbsp&nbsp/ 0 / 0 | 30 | 0 | 0 | HR | Report |
| #4 | | 959,952 | 100.00% | 1RoHa_ | 700 | 700&nbsp&nbsp/ 0 / 0 | 32 | 0 | 0 | HD | Report |
| #5 | | 959,952 | 100.00% | uone | 700 | 700&nbsp&nbsp/ 0 / 0 | 50 | 0 | 0 | HD | Report |
| #6 | | 959,952 | 100.00% | Fudgyking | 700 | 700&nbsp&nbsp/ 0 / 0 | 2 | 0 | 0 | HD | Report |
| #7 | | 959,952 | 100.00% | Felt7z | 700 | 700&nbsp&nbsp/ 0 / 0 | 109 | 0 | 0 | HD | Report |
| #8 | | 959,952 | 100.00% | v2fax | 700 | 700&nbsp&nbsp/ 0 / 0 | 38 | 0 | 0 | HD | Report |
| #9 | | 958,014 | 99.79% | Michiyo | 700 | 697&nbsp&nbsp/ 3 / 0 | 100 | 0 | 0 | HD | Report |
| #10 | | 956,874 | 99.71% | Shyguy | 700 | 696&nbsp&nbsp/ 4 / 0 | 63 | 1 | 0 | HD | Report |
| #11 | | 956,646 | 99.79% | coDMo2ooo | 700 | 697&nbsp&nbsp/ 3 / 0 | 53 | 1 | 0 | HD | Report |
| #12 | | 956,382 | 99.50% | XK2238 | 700 | 693&nbsp&nbsp/ 7 / 0 | 114 | 0 | 0 | HD,SD | Report |
| #13 | | 955,962 | 99.86% | MMzz | 700 | 698&nbsp&nbsp/ 2 / 0 | 70 | 0 | 0 | HD | Report |
| #14 | | 955,962 | 99.50% | Tasha | 700 | 693&nbsp&nbsp/ 7 / 0 | 122 | 0 | 0 | HD | Report |
| #15 | | 955,392 | 99.57% | tuengsocool | 700 | 694&nbsp&nbsp/ 6 / 0 | 10 | 0 | 0 | HD | Report |
| #16 | | 954,936 | 99.50% | Das | 700 | 693&nbsp&nbsp/ 7 / 0 | 44 | 0 | 0 | HD | Report |
| #17 | | 953,874 | 99.50% | thomas1195 | 700 | 693&nbsp&nbsp/ 7 / 0 | 97 | 1 | 0 | HD | Report |
| #18 | | 953,796 | 99.50% | aabc271 | 700 | 693&nbsp&nbsp/ 7 / 0 | 108 | 3 | 0 | HD,SD | Report |
| #19 | | 953,760 | 99.36% | kurage1735 | 700 | 691&nbsp&nbsp/ 9 / 0 | 25 | 1 | 0 | HD | Report |
| #20 | | 953,532 | 99.43% | janitoreihil | 700 | 692&nbsp&nbsp/ 8 / 0 | 100 | 1 | 0 | HD | Report |
| #21 | | 953,118 | 99.21% | Ni-Sokkususu | 700 | 689&nbsp&nbsp/ 11 / 0 | 73 | 2 | 0 | HD | Report |
| #22 | | 952,656 | 99.21% | OzzyOzrock | 700 | 689&nbsp&nbsp/ 11 / 0 | 118 | 1 | 0 | HD | Report |
| #23 | | 952,386 | 99.43% | Garpo | 700 | 692&nbsp&nbsp/ 8 / 0 | 21 | 0 | 0 | HR | Report |
| #24 | | 952,386 | 99.36% | vladyushko | 700 | 691&nbsp&nbsp/ 9 / 0 | 30 | 0 | 0 | HR | Report |
| #25 | | 952,086 | 99.07% | asuasu_yura | 700 | 687&nbsp&nbsp/ 13 / 0 | 53 | 1 | 0 | HD | Report |
| #26 | | 951,954 | 99.36% | Ulqui | 700 | 691&nbsp&nbsp/ 9 / 0 | 101 | 1 | 0 | HD | Report |
| #27 | | 951,744 | 99.43% | masa20096 | 700 | 692&nbsp&nbsp/ 8 / 0 | 5 | 0 | 0 | HD | Report |
| #28 | | 951,726 | 98.93% | MetalStream | 700 | 685&nbsp&nbsp/ 15 / 0 | 29 | 1 | 0 | HD | Report |
| #29 | | 951,402 | 99.21% | Xay | 700 | 689&nbsp&nbsp/ 11 / 0 | 0 | 0 | 0 | HD | Report |
| #30 | | 951,066 | 99.29% | goheegy | 700 | 690&nbsp&nbsp/ 10 / 0 | 34 | 1 | 0 | HR | Report |
| #31 | | 950,448 | 99.57% | Runa | 700 | 694&nbsp&nbsp/ 6 / 0 | 0 | 0 | 0 | HR | Report |
| #32 | | 950,430 | 99.14% | RvCoD | 700 | 688&nbsp&nbsp/ 12 / 0 | 8 | 0 | 0 | HD | Report |
| #33 | | 950,262 | 99.57% | R i n g o | 700 | 694&nbsp&nbsp/ 6 / 0 | 25 | 1 | 0 | HD,SD | Report |
| #34 | | 950,112 | 99.07% | Lugei | 700 | 687&nbsp&nbsp/ 13 / 0 | 18 | 2 | 0 | HD | Report |
| #35 | | 949,998 | 99.79% | Chromoxx | 700 | 697&nbsp&nbsp/ 3 / 0 | 28 | 0 | 0 | HD | Report |
| #36 | | 949,806 | 99.43% | Dainesl | 700 | 692&nbsp&nbsp/ 8 / 0 | 52 | 2 | 0 | HD | Report |
| #37 | | 949,374 | 98.86% | mliencheng | 700 | 684&nbsp&nbsp/ 16 / 0 | 23 | 0 | 0 | HD | Report |
| #38 | | 948,750 | 98.86% | --Madara uchiha | 700 | 684&nbsp&nbsp/ 16 / 0 | 82 | 3 | 0 | HD | Report |
| #39 | | 948,630 | 99.07% | lamkwokhot | 700 | 687&nbsp&nbsp/ 13 / 0 | 31 | 3 | 0 | HD | Report |
| #40 | | 948,594 | 98.71% | ZTH | 700 | 682&nbsp&nbsp/ 18 / 0 | 0 | 0 | 0 | HD | Report |
| #41 | | 948,510 | 99.21% | Aizawa Nagisa | 700 | 689&nbsp&nbsp/ 11 / 0 | 27 | 0 | 0 | HR | Report |
| #42 | | 948,444 | 99.29% | Plat | 700 | 690&nbsp&nbsp/ 10 / 0 | 10 | 0 | 0 | HD | Report |
| #43 | | 948,414 | 98.93% | Celsius6 | 700 | 685&nbsp&nbsp/ 15 / 0 | 44 | 1 | 0 | HD | Report |
| #44 | | 948,060 | 99.00% | slime3123 | 700 | 686&nbsp&nbsp/ 14 / 0 | 0 | 0 | 0 | HD | Report |
| #45 | | 947,616 | 98.86% | SaRyuKB | 700 | 684&nbsp&nbsp/ 16 / 0 | 0 | 0 | 0 | HD,SD | Report |
| #46 | | 947,490 | 98.93% | bbj0920 | 700 | 685&nbsp&nbsp/ 15 / 0 | 37 | 0 | 0 | HD | Report |
| #47 | | 947,454 | 98.71% | le gagoguigo3 | 700 | 682&nbsp&nbsp/ 18 / 0 | 49 | 1 | 0 | HD | Report |
| #48 | | 947,442 | 99.14% | Majorca | 700 | 688&nbsp&nbsp/ 12 / 0 | 112 | 5 | 0 | HD | Report |
| #49 | | 946,896 | 98.57% | BrambleClaw | 700 | 680&nbsp&nbsp/ 20 / 0 | 38 | 0 | 0 | HR | Report |
| #50 | | 946,734 | 98.93% | lubask | 700 | 685&nbsp&nbsp/ 15 / 0 | 55 | 5 | 0 | HD | Report |