Artist:
MiddleIsland
Key Amount:

Approach Rate:

Title:
Achromat
HP Drain:

Star Difficulty:

(6.15)
Creator:
iJinjin
Accuracy:

Length:
2:50 (2:49 drain)
Source:
Genre:
Other (Instrumental)
BPM:
165
Tags:
jinjin piano tristan97 tidek blocko fullerene- 弦奏無彩色 nakajima misaki
User Rating:
Success Rate:
Points of Failure:


(graph is accumulative, based on % at fail/retry)

33.8% (19504 of 57629 plays)

Submitted:
Ranked:
Jul 26, 2014
Jul 8, 2015
Rating Spread:

Favourited 531 times in total

Users that love this map: Koneko-, yuio1991, thedates, dotorya, Adiz, ExPew, NoelHime, lokonrog95846213, -[Emi]-, Hikaru, hx2106, akuma123, spoonguy, Blackkyu, 2axterix2, winnie85080427, Kirisame, -Kanzaki, ggurte3364, robyyua and many more!
Options:
Modding / Discussion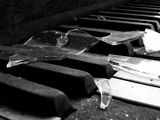 My first Ranked Mapset
*Fullerene's 4K GD is filled with LOTs of SVs, Jackhammers, and hard-to-execute bursts. You have been warned.* (It's harder than Tristan97's 4K White Another)
THANKS TO EVERYONE THAT'S SUPPORTED THIS MAP
Difficulties:
4K Easy
(For osu!mania newcomers!)
4K Normal
(A fairly easy 4K mapset, but still challenging to beginner 4K players as it contains some short streams!)
4K Hard
(This is the middle ground. Test your basic stream skills with this difficulty!)
Tidek's 4K Insane [GD]
(Some short chordbursts and streams for those who are looking for a 4K difficulty harder than Hard)
Fullerene-'s 4K Another [GD]
(Do NOT let the star rating fool you. Some nasty mini jacks and sv changes are on your way for some challenge!)
Tristan97's 4K White Another [GD]
(A difficult 4K mapset that tests your jackhammer skills and jumpstreams)
7K Easy
(For players who just started playing 7K)
7K Normal
(7K beginners should be able to play this after some practice)
7K Hard
(This is the difficulty for those who have some good experience with 7K)
Blocko's 7K Insane [GD]
(Think you are decent at 7K but not yet at the level to tackle 7K Another? This difficulty should just be right for you!)
7K Another
(Challenge your fingers with this difficulty. Includes chordbursts, jackhammers and lots of stairs)
7K Black Another
(Think you can survive the endless streams of piano and heavy drum chords? You've come to the right place!)
Download Zenx's 7K difficulty here!
Special Thanks
Modders
: IamBaum, ArcherLove, AJIekceu, KawaEE, hutunohito, [Shana Lesus], Harbyter, ShikiNoHollow, -Kamikaze-, Danielslz9, arviejhay, lzenxl, Icing_wind, DE-CADE, Lunatic Raccoon, Kruzon, chikitani, Sky_Demon, ExUsagi, iJinjin (yes I mod my own maps ._.), Blocko (BIG THANKS for modding all diffs! <3), __M A S__, ruberusu, _S u w a k o_, Yuutosan, playin14, 17VA, Marirose, REDYUMiKA, pporse, [AyanoTatemaya], Ichigaki
Testers
: Tristan97, SquishyKorean, thekoreankid231, Blocko, Nivrad00, Xleonq, Kim_GodSSI, ExPew, __M A S__, PROGUY, BrainPeeler, Ez2dj_7144, _S u w a k o_, F1rstlove, arcwinolivirus, [ SaintEyes ], Starry-
Guest Mappers
: Tristan97, Tidek, Fullerene-. Blocko,
lZenxl -In the description
Kudosu Stars
: Tristan97, Blocko, ExPew, PROGUY, __M A S__, iJXL, Mwalls Ho, Marirose, REDYUMiKA, Jepetski, Starry-. nabnab, .[ C r a c k ], Kyousuke-
Hitsound guide & help
: LordRaika
That one person who urges me to get it ranked
: Amy
And all of you that support this beatmap! :)
jhlee0133 is in the lead! ()
Score
997,909 (100.00%)
Max Combo
3990
MAX / 300 / 200
2859 / 205 / 0
100 / 50 / Misses
0 / 0 / 0
Mods
None
Top 50 Scoreboard
Rank
Score
Accuracy
Player
Max Combo
MAX
300
200
100
50
Miss
Mods
#1
997,909
100.00%
jhlee0133
3990
2859
205
0
0
0
0
None
Report
#2
997,714
99.98%
cheewee10
3989
2869
193
2
0
0
0
None
Report
#3
996,491
99.97%
Yuko-
3994
2763
298
3
0
0
0
None
Report
#4
996,451
100.00%
Estonians
3989
2716
348
0
0
0
0
None
Report
#5
996,368
99.99%
Cobo-
3988
2723
340
1
0
0
0
None
Report
#6
995,798
100.00%
WindyS
3998
2652
412
0
0
0
0
None
Report
#7
995,540
99.96%
jakads
3981
2685
375
4
0
0
0
None
Report
#8
995,537
99.97%
romuhyun6974
3986
2680
382
1
1
0
0
None
Report
#9
995,195
99.92%
ideu-
3995
2696
361
7
0
0
0
None
Report
#10
994,813
99.87%
gosy777
3986
2758
294
12
0
0
0
None
Report
#11
994,528
99.93%
jky0308
3991
2620
438
6
0
0
0
None
Report
#12
994,334
99.90%
MAAAAAAAAAAAAAS
3994
2690
366
7
1
0
0
None
Report
#13
994,238
99.92%
Akdong
3974
2603
454
7
0
0
0
None
Report
#14
994,159
99.92%
inteliser
3984
2605
452
7
0
0
0
None
Report
#15
994,127
99.92%
Bongearth
3750
2592
465
7
0
0
0
None
Report
#16
994,125
99.92%
Sern888
3980
2600
457
7
0
0
0
None
Report
#17
994,010
99.87%
cr1sp
3990
2688
366
9
0
1
0
None
Report
#18
993,800
99.89%
Ouroboros
3989
2626
428
10
0
0
0
None
Report
#19
993,489
99.90%
zskyz
3997
2578
477
9
0
0
0
None
Report
#20
993,457
99.88%
wonder5193
3993
2637
418
7
2
0
0
None
Report
#21
993,034
99.90%
tomlee3
3995
2514
541
9
0
0
0
None
Report
#22
993,020
99.85%
auzen
3996
2624
428
10
2
0
0
None
Report
#23
992,784
99.89%
cheetose
3991
2511
543
10
0
0
0
None
Report
#24
992,769
99.90%
Snow Wind
4000
2499
557
7
1
0
0
None
Report
#25
992,740
99.83%
SDMseven
3991
2629
421
12
2
0
0
None
Report
#26
992,567
99.80%
Skalim
3988
2614
432
18
0
0
0
None
Report
#27
992,564
99.87%
Zei-
2343
2523
531
8
2
0
0
None
Report
#28
992,447
99.88%
Rommmy
4000
2517
537
9
1
0
0
None
Report
#29
992,389
99.84%
rustbell
3997
2547
502
15
0
0
0
None
Report
#30
992,352
99.80%
aitor98
4001
2592
457
12
3
0
0
None
Report
#31
992,117
99.89%
Rose
3996
2445
609
10
0
0
0
None
Report
#32
992,105
99.87%
1212101
3998
2464
588
12
0
0
0
None
Report
#33
991,428
99.86%
soulseason
3976
2436
616
11
1
0
0
None
Report
#34
991,229
99.83%
Majesty
3998
2486
564
12
2
0
0
None
Report
#35
991,167
99.80%
Entozer
2600
2557
491
14
1
1
0
None
Report
#36
991,140
99.91%
gyp05040
3992
2317
739
8
0
0
0
None
Report
#37
991,097
99.84%
LostCool
3985
2437
612
15
0
0
0
None
Report
#38
990,977
99.86%
Noridg0
3998
2370
681
13
0
0
0
None
Report
#39
990,792
99.80%
ZhangFan
3996
2436
611
16
1
0
0
None
Report
#40
990,786
99.83%
FutabaAnzu
3993
2488
562
12
2
0
0
None
Report
#41
990,784
99.83%
275M1
3996
2436
613
14
1
0
0
None
Report
#42
990,733
99.84%
O2Jammer_Taeho
3988
2389
661
13
1
0
0
None
Report
#43
990,715
99.83%
auroknh
4004
2418
631
14
1
0
0
None
Report
#44
990,697
99.72%
LeeWonJea
3267
2773
268
20
3
0
0
None
Report
#45
990,649
99.80%
takai hikamichi
4002
2426
620
18
0
0
0
None
Report
#46
990,589
99.82%
SeonRae
3996
2412
635
17
0
0
0
None
Report
#47
990,500
99.84%
KyeoL_DaN
3996
2366
683
15
0
0
0
None
Report
#48
990,442
99.82%
- Jupiter -
3996
2417
631
15
1
0
0
None
Report
#49
990,328
99.83%
Nanatsu
3988
2408
640
16
0
0
0
None
Report
#50
990,215
99.83%
DeepBlueSky
4002
2366
683
14
1
0
0
None
Report