Beatmap Listing » The Quick Brown Fox - The Big Black
Artist:
The Quick Brown Fox
Circle Size:

Approach Rate:

Title:
The Big Black
HP Drain:

Star Difficulty:

(6.58)
Creator:
Blue Dragon
Accuracy:

Length:
2:18 (1:51 drain)
Source:
Genre:
Electronic (English)
BPM:
360.3
Tags:
onosakihito speedcore renard lapfox
User Rating:
Success Rate:
Points of Failure:


(graph is accumulative, based on % at fail/retry)

12.9% (1362757 of 10553289 plays)

Submitted:
Ranked:
Dec 24, 2011
Feb 19, 2012
Rating Spread:

Favourited 2381 times in total

Users that love this map: patientx, sardine0221, Adrean, mattpk, An-Don, MAXAM, Heavens Index, Wind_Caller, GGplay[N], Vils, j5716004423, RoyTheDragon, lily_no_hana, Kurosanyan, Senyo, Nuuby, Onion, WerewolfoXowlf, moonsu9410, abc6666668 and many more!
Options:
This Beatmap's Thread

Video Preview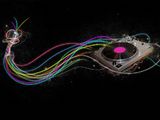 Right before the countdown to the song begins, you'll be asked, "Who's afraid of the Big Black?" The answer is "no."

This is hardcore stuff here, pal. You're not cheering on a student trying to study for his exam, or a doctor trying to fix a microwave. You're cheering on warriors of metal, fighting hard, fighting on for the steel, through the wastelands evermore. Do you really have what it takes? I don't think so.

I've even set all the sliders to the default Normal settings, and this level still gets 5 stars. Why? Because it's just that bloody hardcore, mate. This is the very definition of hot-blooded rhythm soul. This is Osu Hero 3: Legends of Ouendan.
ExpertBOT is in the lead! ()
Score
24,964,631 (99.82%)
Max Combo
1335
300 / 100 / 50
744 / 2 / 0
Misses
0
Geki (Elite Beat!)
136
Katu (Beat!)
2
Mods
HD
Top 50 Scoreboard
| | Rank | Score | Accuracy | Player | Max Combo | 300 / 100 / 50 | Geki | Katu | Misses | Mods | |
| --- | --- | --- | --- | --- | --- | --- | --- | --- | --- | --- | --- |
| #1 | | 24,964,631 | 99.82% | ExpertBOT | 1335 | 744&nbsp&nbsp/ 2 / 0 | 136 | 2 | 0 | HD | Report |
| #2 | | 24,532,435 | 99.15% | Vaxei | 1327 | 739&nbsp&nbsp/ 2 / 0 | 135 | 2 | 5 | HD | Report |
| #3 | | 23,646,854 | 100.00% | rrtyui | 1337 | 746&nbsp&nbsp/ 0 / 0 | 138 | 0 | 0 | None | Report |
| #4 | | 23,553,054 | 99.64% | idke | 1335 | 742&nbsp&nbsp/ 4 / 0 | 134 | 4 | 0 | SD | Report |
| #5 | | 23,535,170 | 99.73% | _index | 1335 | 743&nbsp&nbsp/ 3 / 0 | 135 | 3 | 0 | None | Report |
| #6 | | 23,507,744 | 99.64% | WubWoofWolf | 1334 | 742&nbsp&nbsp/ 4 / 0 | 134 | 4 | 0 | None | Report |
| #7 | | 23,418,216 | 99.37% | La Valse | 1334 | 739&nbsp&nbsp/ 7 / 0 | 131 | 7 | 0 | None | Report |
| #8 | | 23,394,506 | 99.20% | Dustice | 1333 | 737&nbsp&nbsp/ 9 / 0 | 129 | 9 | 0 | None | Report |
| #9 | | 23,361,528 | 99.29% | -GN | 1330 | 738&nbsp&nbsp/ 8 / 0 | 131 | 7 | 0 | None | Report |
| #10 | | 23,319,088 | 99.20% | fieryrage | 1332 | 737&nbsp&nbsp/ 9 / 0 | 133 | 5 | 0 | None | Report |
| #11 | | 23,114,804 | 98.64% | Doomsday | 1325 | 731&nbsp&nbsp/ 14 / 1 | 124 | 13 | 0 | None | Report |
| #12 | | 22,779,296 | 98.57% | Rafis | 1319 | 731&nbsp&nbsp/ 13 / 0 | 130 | 7 | 2 | None | Report |
| #13 | | 22,339,166 | 97.88% | Toy | 1311 | 725&nbsp&nbsp/ 15 / 1 | 130 | 7 | 5 | None | Report |
| #14 | | 21,992,434 | 97.86% | filsdelama | 1306 | 724&nbsp&nbsp/ 18 / 0 | 124 | 13 | 4 | None | Report |
| #15 | | 20,738,358 | 97.41% | ThePooN | 1259 | 721&nbsp&nbsp/ 16 / 2 | 128 | 7 | 7 | None | Report |
| #16 | | 19,600,064 | 99.37% | kiyumi | 1216 | 739&nbsp&nbsp/ 7 / 0 | 132 | 6 | 0 | None | Report |
| #17 | | 19,588,444 | 98.75% | Maiaz | 1220 | 733&nbsp&nbsp/ 11 / 0 | 129 | 8 | 2 | None | Report |
| #18 | | 19,297,841 | 93.97% | waaiiru | 1169 | 682&nbsp&nbsp/ 54 / 6 | 107 | 28 | 4 | HD,HR | Report |
| #19 | | 18,883,926 | 96.98% | Topoi | 1165 | 713&nbsp&nbsp/ 30 / 3 | 120 | 15 | 0 | HD | Report |
| #20 | | 18,785,349 | 95.84% | Loli_Silica | 1166 | 706&nbsp&nbsp/ 26 / 2 | 122 | 12 | 12 | HD | Report |
| #21 | | 18,454,268 | 98.61% | Kyoko | 1172 | 733&nbsp&nbsp/ 7 / 2 | 132 | 4 | 4 | None | Report |
| #22 | | 18,416,870 | 97.39% | CXu | 1193 | 719&nbsp&nbsp/ 21 / 3 | 127 | 9 | 3 | None | Report |
| #23 | | 18,393,840 | 98.21% | hvick225 | 1172 | 729&nbsp&nbsp/ 10 / 2 | 131 | 4 | 5 | None | Report |
| #24 | | 18,144,882 | 98.55% | HappyStick | 1166 | 731&nbsp&nbsp/ 12 / 1 | 126 | 10 | 2 | None | Report |
| #25 | | 18,030,372 | 96.74% | jackylam5 | 1170 | 713&nbsp&nbsp/ 25 / 2 | 119 | 15 | 6 | None | Report |
| #26 | | 17,902,480 | 96.02% | Kanwa | 1165 | 706&nbsp&nbsp/ 28 / 6 | 121 | 14 | 6 | None | Report |
| #27 | | 17,824,617 | 97.61% | AyyItsDylan123 | 1125 | 725&nbsp&nbsp/ 9 / 1 | 127 | 7 | 11 | HD | Report |
| #28 | | 17,720,174 | 98.84% | NerO | 1111 | 733&nbsp&nbsp/ 13 / 0 | 128 | 10 | 0 | HD | Report |
| #29 | | 17,224,281 | 98.28% | rustbell | 1102 | 728&nbsp&nbsp/ 15 / 1 | 124 | 12 | 2 | HD | Report |
| #30 | | 17,186,264 | 98.79% | MCNortrom | 1124 | 735&nbsp&nbsp/ 6 / 0 | 133 | 4 | 5 | None | Report |
| #31 | | 17,166,092 | 97.63% | talala | 1132 | 722&nbsp&nbsp/ 19 / 0 | 129 | 8 | 5 | None | Report |
| #32 | | 16,700,388 | 96.72% | follon | 1122 | 714&nbsp&nbsp/ 22 / 1 | 121 | 13 | 9 | None | Report |
| #33 | | 16,674,592 | 99.24% | FunOrange | 1101 | 738&nbsp&nbsp/ 7 / 0 | 133 | 4 | 1 | None | Report |
| #34 | | 16,660,410 | 98.19% | Spare | 1107 | 729&nbsp&nbsp/ 10 / 1 | 130 | 7 | 6 | None | Report |
| #35 | | 16,599,336 | 98.21% | DigiDrake | 1115 | 727&nbsp&nbsp/ 17 / 0 | 125 | 11 | 2 | None | Report |
| #36 | | 16,212,262 | 97.48% | -Hebel- | 1100 | 723&nbsp&nbsp/ 12 / 1 | 129 | 7 | 10 | None | Report |
| #37 | | 16,211,042 | 95.08% | [Chiyo] | 1105 | 691&nbsp&nbsp/ 55 / 0 | 108 | 30 | 0 | None | Report |
| #38 | | 16,153,488 | 93.39% | Broccoly | 1130 | 676&nbsp&nbsp/ 58 / 8 | 104 | 27 | 4 | None | Report |
| #39 | | 16,053,754 | 97.18% | Mismagius | 1101 | 716&nbsp&nbsp/ 27 / 0 | 119 | 16 | 3 | None | Report |
| #40 | | 15,760,940 | 96.36% | Purps | 1099 | 706&nbsp&nbsp/ 38 / 1 | 120 | 16 | 1 | None | Report |
| #41 | | 15,689,018 | 96.69% | Qu1z | 1076 | 712&nbsp&nbsp/ 28 / 0 | 119 | 16 | 6 | None | Report |
| #42 | | 15,681,222 | 98.35% | Rucker | 1079 | 729&nbsp&nbsp/ 14 / 0 | 131 | 6 | 3 | None | Report |
| #43 | | 14,965,476 | 98.06% | Wilchq | 1013 | 727&nbsp&nbsp/ 13 / 1 | 128 | 8 | 5 | HD | Report |
| #44 | | 14,895,100 | 94.55% | MrBooM | 1065 | 693&nbsp&nbsp/ 36 / 2 | 114 | 16 | 15 | None | Report |
| #45 | | 14,734,374 | 91.76% | My Angel Haruna | 1098 | 657&nbsp&nbsp/ 77 / 11 | 100 | 33 | 1 | None | Report |
| #46 | | 14,550,106 | 99.11% | ffury | 986 | 736&nbsp&nbsp/ 10 / 0 | 132 | 6 | 0 | None | Report |
| #47 | | 14,414,462 | 99.69% | moca | 985 | 743&nbsp&nbsp/ 2 / 0 | 135 | 2 | 1 | None | Report |
| #48 | | 13,970,068 | 96.31% | lorelai | 1018 | 706&nbsp&nbsp/ 37 / 1 | 112 | 23 | 2 | None | Report |
| #49 | | 13,556,398 | 96.27% | Omgforz | 1006 | 709&nbsp&nbsp/ 27 / 1 | 120 | 14 | 9 | None | Report |
| #50 | | 13,491,158 | 96.36% | Pray | 1014 | 706&nbsp&nbsp/ 38 / 1 | 114 | 22 | 1 | None | Report |