Beatmap Listing » Hatsune Miku - Dou Iu Koto Nano!?
Artist:
Hatsune Miku
Circle Size:

Approach Rate:

Title:
Dou Iu Koto Nano!?
HP Drain:

Star Difficulty:

(5.12)
Creator:
Raging Bull
Accuracy:

Length:
3:54 (3:54 drain)
Source:
Kuchibashi-P
Genre:
Novelty (Japanese)
BPM:
175
Tags:
vocaloid vocaloid2 kuchibaship ozzyozrock what do you mean
User Rating:
Success Rate:
Points of Failure:


(graph is accumulative, based on % at fail/retry)

21.2% (11297 of 53294 plays)

Submitted:
Ranked:
Sep 6, 2011
Mar 27, 2012
Rating Spread:

Favourited 241 times in total

Users that love this map: K o h a k u, chocolove5335, Wind for taiko, pkdq, SisterOfScarletDevil, Datenshi, micosino19, pab_dkno, Nightclaw, Theseus, angelos storm shadow, raffybest94V01, kamyuhiko, Zannen, sakujung, kyh230230, ERIKATISIMA, Azusa Nyan, -Hyde, MiiKun and many more!
Options:
Modding / Discussion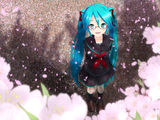 More Hatsune Miku because osu doesn't have enough.
Thank you for video
Shiirn
Thank you for finding a better BG
Love
Thank you for timing help
Charles
I want to try to get this ranked before October 26th since I will be leaving for two months. I don't think it's possible for me to get it ranked though ._.
_yu68 is in the lead! ()
Score
1,933,568 (100.00%)
Max Combo
1378
300 / 100 / 50
1378 / 0 / 0
Misses
0
Geki (Elite Beat!)
52
Katu (Beat!)
0
Mods
HD,DT
Top 50 Scoreboard
| | Rank | Score | Accuracy | Player | Max Combo | 300 / 100 / 50 | Geki | Katu | Misses | Mods | |
| --- | --- | --- | --- | --- | --- | --- | --- | --- | --- | --- | --- |
| #1 | | 1,933,568 | 100.00% | _yu68 | 1378 | 1378&nbsp&nbsp/ 0 / 0 | 52 | 0 | 0 | HD,DT | Report |
| #2 | | 1,932,692 | 99.93% | sobatsuyu | 1378 | 1376&nbsp&nbsp/ 2 / 0 | 16 | 0 | 0 | HR,DT | Report |
| #3 | | 1,930,324 | 99.85% | uone | 1378 | 1374&nbsp&nbsp/ 4 / 0 | 25 | 0 | 0 | HD,DT | Report |
| #4 | | 1,929,208 | 99.75% | asuasu_yura | 1378 | 1371&nbsp&nbsp/ 7 / 0 | 20 | 0 | 0 | HD,NC | Report |
| #5 | | 1,926,728 | 99.78% | iceOC | 1378 | 1372&nbsp&nbsp/ 6 / 0 | 24 | 1 | 0 | HD,NC | Report |
| #6 | | 1,923,628 | 99.60% | kiyozi11 | 1378 | 1367&nbsp&nbsp/ 11 / 0 | 0 | 0 | 0 | HD,DT | Report |
| #7 | | 1,913,708 | 99.60% | Mew104 | 1378 | 1367&nbsp&nbsp/ 11 / 0 | 34 | 0 | 0 | HD,DT | Report |
| #8 | | 1,912,168 | 99.27% | suni | 1378 | 1358&nbsp&nbsp/ 20 / 0 | 11 | 0 | 0 | HD,DT | Report |
| #9 | | 1,910,368 | 98.88% | mariopokemon | 1378 | 1347&nbsp&nbsp/ 31 / 0 | 29 | 0 | 0 | HD,DT | Report |
| #10 | | 1,910,291 | 98.91% | XK2238 | 1378 | 1348&nbsp&nbsp/ 30 / 0 | 0 | 0 | 0 | HD,DT,SD | Report |
| #11 | | 1,908,063 | 99.31% | remtiw | 1378 | 1359&nbsp&nbsp/ 19 / 0 | 12 | 0 | 0 | HD,NC | Report |
| #12 | | 1,908,004 | 98.98% | Nishizumi | 1378 | 1350&nbsp&nbsp/ 28 / 0 | 68 | 2 | 0 | HD,NC | Report |
| #13 | | 1,906,830 | 98.69% | applerss | 1378 | 1342&nbsp&nbsp/ 36 / 0 | 0 | 0 | 0 | HD,DT | Report |
| #14 | | 1,906,464 | 99.56% | 1RoHa_ | 1378 | 1366&nbsp&nbsp/ 12 / 0 | 14 | 0 | 0 | HD,NC | Report |
| #15 | | 1,901,936 | 98.80% | Ulqui | 1378 | 1345&nbsp&nbsp/ 33 / 0 | 43 | 1 | 0 | HD,NC | Report |
| #16 | | 1,901,700 | 99.64% | taiko_ryuki | 1378 | 1368&nbsp&nbsp/ 10 / 0 | 38 | 0 | 0 | HD,NC | Report |
| #17 | | 1,900,940 | 98.88% | pe-pe- | 1370 | 1350&nbsp&nbsp/ 25 / 0 | 20 | 0 | 3 | HD,NC | Report |
| #18 | | 1,900,580 | 98.37% | Konpaku Sariel | 1378 | 1333&nbsp&nbsp/ 45 / 0 | 23 | 0 | 0 | HD,DT | Report |
| #19 | | 1,898,322 | 99.42% | ManP | 1378 | 1362&nbsp&nbsp/ 16 / 0 | 27 | 0 | 0 | HD,NC | Report |
| #20 | | 1,896,284 | 99.75% | v2fax | 1378 | 1371&nbsp&nbsp/ 7 / 0 | 25 | 0 | 0 | HD,DT | Report |
| #21 | | 1,896,140 | 99.38% | tasuke912 | 1378 | 1361&nbsp&nbsp/ 17 / 0 | 0 | 0 | 0 | HD,NC | Report |
| #22 | | 1,895,445 | 99.24% | yuk1_Sr | 1378 | 1357&nbsp&nbsp/ 21 / 0 | 51 | 1 | 0 | HD,DT | Report |
| #23 | | 1,893,192 | 98.08% | FLANKs | 1378 | 1325&nbsp&nbsp/ 53 / 0 | 30 | 3 | 0 | HD,DT | Report |
| #24 | | 1,891,108 | 99.56% | ankohime | 1378 | 1366&nbsp&nbsp/ 12 / 0 | 28 | 0 | 0 | HD,DT | Report |
| #25 | | 1,890,708 | 98.95% | mangomizer | 1378 | 1349&nbsp&nbsp/ 29 / 0 | 51 | 0 | 0 | HD,NC | Report |
| #26 | | 1,886,892 | 98.55% | pmriva | 1378 | 1338&nbsp&nbsp/ 40 / 0 | 3 | 0 | 0 | HD,DT | Report |
| #27 | | 1,886,278 | 99.38% | _Rise | 1378 | 1361&nbsp&nbsp/ 17 / 0 | 22 | 0 | 0 | HD,NC | Report |
| #28 | | 1,884,870 | 98.69% | Maitroxsk | 1378 | 1342&nbsp&nbsp/ 36 / 0 | 8 | 0 | 0 | HD,NC | Report |
| #29 | | 1,882,855 | 98.58% | CreepyDuck | 1378 | 1339&nbsp&nbsp/ 39 / 0 | 0 | 0 | 0 | HD,DT | Report |
| #30 | | 1,877,044 | 99.78% | zkane2 | 1378 | 1372&nbsp&nbsp/ 6 / 0 | 14 | 2 | 0 | HD,NC | Report |
| #31 | | 1,874,970 | 97.64% | itemsgtkpa | 1378 | 1313&nbsp&nbsp/ 65 / 0 | 26 | 3 | 0 | HD,DT | Report |
| #32 | | 1,871,116 | 98.55% | ekumea1123 | 1378 | 1338&nbsp&nbsp/ 40 / 0 | 0 | 0 | 0 | HD,DT | Report |
| #33 | | 1,866,988 | 97.93% | AlvaroYL | 1378 | 1321&nbsp&nbsp/ 57 / 0 | 48 | 4 | 0 | HD,DT | Report |
| #34 | | 1,866,578 | 98.00% | WoahE | 1378 | 1323&nbsp&nbsp/ 55 / 0 | 10 | 0 | 0 | HD,NC | Report |
| #35 | | 1,857,508 | 100.00% | mafuyu-shiina | 1378 | 1378&nbsp&nbsp/ 0 / 0 | 21 | 0 | 0 | DT | Report |
| #36 | | 1,857,508 | 100.00% | sing216 | 1378 | 1378&nbsp&nbsp/ 0 / 0 | 51 | 0 | 0 | DT | Report |
| #37 | | 1,856,908 | 99.96% | Hori_159 | 1378 | 1377&nbsp&nbsp/ 1 / 0 | 32 | 0 | 0 | DT | Report |
| #38 | | 1,855,718 | 99.96% | Sashimio | 1378 | 1377&nbsp&nbsp/ 1 / 0 | 6 | 0 | 0 | NC | Report |
| #39 | | 1,853,368 | 99.82% | stu00608 | 1378 | 1373&nbsp&nbsp/ 5 / 0 | 60 | 1 | 0 | DT | Report |
| #40 | | 1,852,828 | 99.78% | shinchikuhome | 1378 | 1372&nbsp&nbsp/ 6 / 0 | 80 | 0 | 0 | DT | Report |
| #41 | | 1,850,788 | 99.64% | n1doking | 1378 | 1368&nbsp&nbsp/ 10 / 0 | 39 | 0 | 0 | NC | Report |
| #42 | | 1,849,372 | 99.75% | Protonori | 1378 | 1371&nbsp&nbsp/ 7 / 0 | 67 | 0 | 0 | DT | Report |
| #43 | | 1,849,168 | 99.60% | Xiah7s | 1378 | 1367&nbsp&nbsp/ 11 / 0 | 0 | 0 | 0 | DT | Report |
| #44 | | 1,848,758 | 99.60% | Demiglace | 1378 | 1367&nbsp&nbsp/ 11 / 0 | 20 | 0 | 0 | DT | Report |
| #45 | | 1,848,256 | 99.82% | syunsyun | 1378 | 1373&nbsp&nbsp/ 5 / 0 | 9 | 0 | 0 | DT | Report |
| #46 | | 1,847,788 | 99.53% | ROTO2001 | 1378 | 1365&nbsp&nbsp/ 13 / 0 | 27 | 1 | 0 | NC | Report |
| #47 | | 1,847,020 | 99.53% | Tenchaa | 1378 | 1365&nbsp&nbsp/ 13 / 0 | 20 | 0 | 0 | NC | Report |
| #48 | | 1,846,396 | 99.75% | john571 | 1378 | 1371&nbsp&nbsp/ 7 / 0 | 48 | 1 | 0 | DT | Report |
| #49 | | 1,845,910 | 99.53% | Pochacco | 1378 | 1365&nbsp&nbsp/ 13 / 0 | 1 | 0 | 0 | DT,SD | Report |
| #50 | | 1,845,520 | 99.46% | monkeydluffy3u4 | 1378 | 1363&nbsp&nbsp/ 15 / 0 | 0 | 0 | 0 | DT | Report |