Beatmap Listing » nora2r - B.B.K.K.B.K.K. (Extended Mix)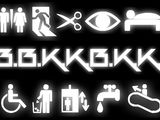 Bass Bass Kick Kick Bass Kick Kick~~~!
Need mod pls
Beatmap tips:If you use the origin combo color on the map,when you see the the white combo color,remember to slow down if you see a slider tick or get a combo break and then you have a rage moment!