Artist:
Daft Punk
Circle Size:

Approach Rate:

Title:
Technologic
HP Drain:

Star Difficulty:

(3.35)
Creator:
LuigiHann
Accuracy:

Length:
2:43 (2:15 drain)
Source:
Genre:
Electronic (English)
BPM:
127.459
Tags:
dance house ytmnd techno
User Rating:
Success Rate:
Points of Failure:


(graph is accumulative, based on % at fail/retry)

13.6% (27565 of 202905 plays)

Submitted:
Ranked:
May 19, 2009
May 24, 2009
Rating Spread:

Favourited 200 times in total

Users that love this map: adam2046, CheeseWarlock, Metalik, Mafiamaster, Mashley, clem74, FinalLucario, TecnoBoy, Fischauge, Dj Youmu, humanshield, xzchobits, M_tec, Spore Boy, DanSaMa, higorhi, Altersky, nate66, iWeegee, paperomario and many more!
Options:
Modding / Discussion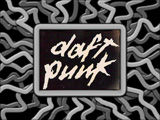 A catchy but repetitive song, so I tried to vary the patterns up as much as I could.
Full storyboard! This storyboard is inspired by the original music video for Technologic, the Technologic boss battle in Tap Tap Dance, and YTMND.
Toy is in the lead! ()
Score
6,196,468 (100.00%)
Max Combo
540
300 / 100 / 50
376 / 0 / 0
Misses
0
Geki (Elite Beat!)
115
Katu (Beat!)
0
Mods
HD,HR,DT
Top 50 Scoreboard
| | Rank | Score | Accuracy | Player | Max Combo | 300 / 100 / 50 | Geki | Katu | Misses | Mods | |
| --- | --- | --- | --- | --- | --- | --- | --- | --- | --- | --- | --- |
| #1 | | 6,196,468 | 100.00% | Toy | 540 | 376&nbsp&nbsp/ 0 / 0 | 115 | 0 | 0 | HD,HR,DT | Report |
| #2 | | 6,169,138 | 99.78% | WubWoofWolf | 540 | 375&nbsp&nbsp/ 0 / 1 | 114 | 0 | 0 | HD,HR,NC | Report |
| #3 | | 5,834,832 | 99.82% | ExGon | 540 | 375&nbsp&nbsp/ 1 / 0 | 114 | 1 | 0 | HD,NC | Report |
| #4 | | 5,641,208 | 97.78% | exc | 535 | 364&nbsp&nbsp/ 11 / 0 | 107 | 7 | 1 | HD,DT | Report |
| #5 | | 5,484,104 | 99.47% | Ana_Coppola | 539 | 373&nbsp&nbsp/ 3 / 0 | 112 | 3 | 0 | DT | Report |
| #6 | | 5,483,399 | 98.76% | Henkie | 540 | 369&nbsp&nbsp/ 7 / 0 | 108 | 7 | 0 | HD,HR | Report |
| #7 | | 5,469,307 | 99.47% | Doomsday | 538 | 373&nbsp&nbsp/ 3 / 0 | 112 | 3 | 0 | DT | Report |
| #8 | | 5,411,411 | 98.40% | Mismagius | 539 | 367&nbsp&nbsp/ 9 / 0 | 107 | 8 | 0 | DT | Report |
| #9 | | 5,380,933 | 98.05% | BiG_ChilD | 540 | 365&nbsp&nbsp/ 11 / 0 | 106 | 9 | 0 | DT | Report |
| #10 | | 5,261,399 | 98.49% | laport | 532 | 368&nbsp&nbsp/ 7 / 0 | 109 | 5 | 1 | DT | Report |
| #11 | | 5,232,307 | 99.82% | SapphireGhost | 540 | 375&nbsp&nbsp/ 1 / 0 | 114 | 1 | 0 | HD,SD | Report |
| #12 | | 5,220,265 | 99.82% | [ Sayk ] | 540 | 375&nbsp&nbsp/ 1 / 0 | 114 | 1 | 0 | HD | Report |
| #13 | | 5,219,895 | 99.82% | Dolot | 539 | 375&nbsp&nbsp/ 1 / 0 | 114 | 1 | 0 | HR | Report |
| #14 | | 5,215,390 | 99.47% | B1oody | 540 | 373&nbsp&nbsp/ 3 / 0 | 112 | 3 | 0 | HD | Report |
| #15 | | 5,208,834 | 99.29% | Kert | 539 | 372&nbsp&nbsp/ 4 / 0 | 111 | 4 | 0 | HD | Report |
| #16 | | 5,202,692 | 99.29% | Nicokarl | 539 | 372&nbsp&nbsp/ 4 / 0 | 111 | 4 | 0 | HR | Report |
| #17 | | 5,192,696 | 99.47% | G3nome | 540 | 373&nbsp&nbsp/ 3 / 0 | 112 | 3 | 0 | HD | Report |
| #18 | | 5,178,501 | 95.57% | Sungmo | 536 | 351&nbsp&nbsp/ 25 / 0 | 96 | 19 | 0 | DT | Report |
| #19 | | 5,177,411 | 99.11% | WiMpN | 538 | 371&nbsp&nbsp/ 5 / 0 | 111 | 4 | 0 | HR | Report |
| #20 | | 5,172,852 | 99.11% | IceYoshi | 538 | 371&nbsp&nbsp/ 5 / 0 | 110 | 5 | 0 | HR | Report |
| #21 | | 5,140,653 | 98.58% | amanatu2 | 538 | 368&nbsp&nbsp/ 8 / 0 | 108 | 7 | 0 | HR | Report |
| #22 | | 5,132,444 | 98.58% | yaya | 538 | 368&nbsp&nbsp/ 8 / 0 | 109 | 6 | 0 | HD | Report |
| #23 | | 5,115,734 | 97.16% | Trans_Am | 538 | 360&nbsp&nbsp/ 16 / 0 | 104 | 11 | 0 | HR | Report |
| #24 | | 5,109,853 | 98.58% | Kecco | 538 | 368&nbsp&nbsp/ 8 / 0 | 107 | 8 | 0 | HD | Report |
| #25 | | 5,067,738 | 97.70% | honeoreta | 538 | 363&nbsp&nbsp/ 13 / 0 | 103 | 12 | 0 | HR | Report |
| #26 | | 5,064,411 | 97.87% | Spazza17 | 501 | 365&nbsp&nbsp/ 8 / 2 | 108 | 4 | 1 | HR,DT | Report |
| #27 | | 5,037,743 | 96.45% | HuKuTo | 540 | 356&nbsp&nbsp/ 20 / 0 | 95 | 20 | 0 | HR | Report |
| #28 | | 5,031,966 | 97.16% | hawkzor | 539 | 360&nbsp&nbsp/ 16 / 0 | 101 | 14 | 0 | HR | Report |
| #29 | | 5,013,621 | 97.47% | mukachu | 518 | 362&nbsp&nbsp/ 13 / 1 | 102 | 12 | 0 | HD,HR | Report |
| #30 | | 4,959,912 | 94.33% | Miroku | 539 | 344&nbsp&nbsp/ 32 / 0 | 89 | 26 | 0 | HR | Report |
| #31 | | 4,948,930 | 100.00% | Gens | 540 | 376&nbsp&nbsp/ 0 / 0 | 115 | 0 | 0 | None | Report |
| #32 | | 4,948,930 | 100.00% | eMJaReL | 540 | 376&nbsp&nbsp/ 0 / 0 | 115 | 0 | 0 | None | Report |
| #33 | | 4,948,930 | 100.00% | H1ko | 540 | 376&nbsp&nbsp/ 0 / 0 | 115 | 0 | 0 | None | Report |
| #34 | | 4,948,930 | 100.00% | ShaggoN | 540 | 376&nbsp&nbsp/ 0 / 0 | 115 | 0 | 0 | None | Report |
| #35 | | 4,948,930 | 100.00% | CapnDavid | 540 | 376&nbsp&nbsp/ 0 / 0 | 115 | 0 | 0 | None | Report |
| #36 | | 4,948,930 | 100.00% | AdRon Zh3Ro | 540 | 376&nbsp&nbsp/ 0 / 0 | 115 | 0 | 0 | None | Report |
| #37 | | 4,948,930 | 100.00% | ryu_row | 540 | 376&nbsp&nbsp/ 0 / 0 | 115 | 0 | 0 | None | Report |
| #38 | | 4,948,930 | 100.00% | Yolshka | 540 | 376&nbsp&nbsp/ 0 / 0 | 115 | 0 | 0 | None | Report |
| #39 | | 4,948,930 | 100.00% | HeoJeanYeong | 540 | 376&nbsp&nbsp/ 0 / 0 | 115 | 0 | 0 | None | Report |
| #40 | | 4,948,830 | 100.00% | Eirene | 540 | 376&nbsp&nbsp/ 0 / 0 | 115 | 0 | 0 | None | Report |
| #41 | | 4,948,830 | 100.00% | egorko | 540 | 376&nbsp&nbsp/ 0 / 0 | 115 | 0 | 0 | None | Report |
| #42 | | 4,948,830 | 100.00% | Ticmaster | 540 | 376&nbsp&nbsp/ 0 / 0 | 115 | 0 | 0 | None | Report |
| #43 | | 4,943,834 | 99.82% | minyeob | 540 | 375&nbsp&nbsp/ 1 / 0 | 114 | 1 | 0 | None | Report |
| #44 | | 4,942,350 | 99.65% | Rusio | 540 | 374&nbsp&nbsp/ 2 / 0 | 113 | 2 | 0 | None | Report |
| #45 | | 4,940,218 | 99.82% | SiLviA | 540 | 375&nbsp&nbsp/ 1 / 0 | 114 | 1 | 0 | None | Report |
| #46 | | 4,937,486 | 99.65% | tobebuta | 540 | 374&nbsp&nbsp/ 2 / 0 | 113 | 2 | 0 | None | Report |
| #47 | | 4,936,886 | 99.82% | Rabbios | 540 | 375&nbsp&nbsp/ 1 / 0 | 114 | 1 | 0 | None | Report |
| #48 | | 4,935,254 | 99.82% | JPPolnareff | 540 | 375&nbsp&nbsp/ 1 / 0 | 114 | 1 | 0 | None | Report |
| #49 | | 4,935,158 | 99.82% | Raddy | 540 | 375&nbsp&nbsp/ 1 / 0 | 114 | 1 | 0 | None | Report |
| #50 | | 4,934,966 | 99.82% | Shoshasha1 | 540 | 375&nbsp&nbsp/ 1 / 0 | 114 | 1 | 0 | None | Report |