Beatmap Listing » Shikata Akiko - EXEC_CHRONICLE=KEY/.
Artist:
Shikata Akiko
Circle Size:

Approach Rate:

Title:
EXEC_CHRONICLE=KEY/.
HP Drain:

Star Difficulty:

(3.75)
Creator:
Mir
Accuracy:

Length:
3:26 (2:40 drain)
Source:
アルトネリコ ~世界の終わりで詩い続ける少女~
Genre:
Video Game (Other)
BPM:
95
Tags:
shurelia ar tonelico melody of elemia misha arsellec lune the girl who continues to sing at the end of the
User Rating:
Success Rate:
Points of Failure:


(graph is accumulative, based on % at fail/retry)

6.0% (567 of 9495 plays)

Submitted:
Ranked:
Jul 28, 2017
Sep 4, 2017
Rating Spread:

Favourited 36 times in total

Users that love this map: rksid, Duftende Pizza, MikroKucyk, zyl1212, Airem, Shurelia, koppu112, Morlord, ToWashing, kokopanko, KenjiSetou, osufever, Akagi_Crafter, aeonsct, ZzZer0, aurum7512, Izayoi909, jump rain, Phoenexus, 1692469796 and many more!
Options:
Modding / Discussion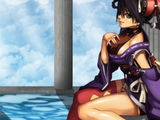 Misha's hymn from Ar tonelico: Melody of Elemia
Basically my lullaby.
Metadata:
http://66.90.93.122/album_images/314-00 ... pg.3-4.jpg
https://shurelia.s-ul.eu/EDML2rbm.png
Hard by Shurelia
Hitsounds by Ongaku (thanks love <333)
crippletoytl is in the lead! ()
Score
8,769,168 (98.77%)
Max Combo
582
300 / 100 / 50
424 / 8 / 0
Misses
0
Geki (Elite Beat!)
66
Katu (Beat!)
7
Mods
HD,DT
Top 50 Scoreboard
| | Rank | Score | Accuracy | Player | Max Combo | 300 / 100 / 50 | Geki | Katu | Misses | Mods | |
| --- | --- | --- | --- | --- | --- | --- | --- | --- | --- | --- | --- |
| #1 | | 8,769,168 | 98.77% | crippletoytl | 582 | 424&nbsp&nbsp/ 8 / 0 | 66 | 7 | 0 | HD,DT | Report |
| #2 | | 8,304,536 | 94.95% | Skidayo | 576 | 400&nbsp&nbsp/ 30 / 1 | 51 | 20 | 1 | HD,DT | Report |
| #3 | | 8,245,103 | 97.84% | [ AeonLust ] | 583 | 418&nbsp&nbsp/ 14 / 0 | 59 | 14 | 0 | HD,HR | Report |
| #4 | | 8,132,058 | 93.79% | -PloX | 577 | 392&nbsp&nbsp/ 39 / 1 | 51 | 21 | 0 | HD,DT | Report |
| #5 | | 8,109,649 | 96.76% | Sheba | 581 | 411&nbsp&nbsp/ 21 / 0 | 57 | 16 | 0 | DT | Report |
| #6 | | 7,905,666 | 98.92% | xasuma | 583 | 425&nbsp&nbsp/ 7 / 0 | 68 | 5 | 0 | HD | Report |
| #7 | | 7,822,837 | 98.30% | Futaba aoi | 582 | 421&nbsp&nbsp/ 11 / 0 | 64 | 9 | 0 | HD | Report |
| #8 | | 7,816,916 | 98.15% | Morimiya Aono | 583 | 420&nbsp&nbsp/ 12 / 0 | 64 | 9 | 0 | HD | Report |
| #9 | | 7,794,499 | 97.53% | Deramok | 583 | 416&nbsp&nbsp/ 16 / 0 | 62 | 11 | 0 | HD | Report |
| #10 | | 7,775,447 | 97.22% | Garden | 583 | 414&nbsp&nbsp/ 18 / 0 | 59 | 14 | 0 | HD | Report |
| #11 | | 7,774,219 | 97.34% | Imouto koko | 583 | 415&nbsp&nbsp/ 16 / 1 | 62 | 10 | 0 | HD | Report |
| #12 | | 7,737,673 | 96.57% | big boob | 583 | 410&nbsp&nbsp/ 21 / 1 | 57 | 15 | 0 | HR | Report |
| #13 | | 7,707,160 | 93.06% | Prophet | 581 | 388&nbsp&nbsp/ 40 / 4 | 44 | 26 | 0 | NC | Report |
| #14 | | 7,644,870 | 96.60% | My Angel mmbk | 580 | 410&nbsp&nbsp/ 22 / 0 | 56 | 17 | 0 | HD | Report |
| #15 | | 7,534,920 | 100.00% | Duftende Pizza | 583 | 432&nbsp&nbsp/ 0 / 0 | 73 | 0 | 0 | None | Report |
| #16 | | 7,531,220 | 100.00% | Rizzo | 583 | 432&nbsp&nbsp/ 0 / 0 | 73 | 0 | 0 | None | Report |
| #17 | | 7,511,100 | 99.69% | Miis | 583 | 430&nbsp&nbsp/ 2 / 0 | 71 | 2 | 0 | None | Report |
| #18 | | 7,489,500 | 99.38% | Kealamauloa | 583 | 428&nbsp&nbsp/ 4 / 0 | 70 | 3 | 0 | None | Report |
| #19 | | 7,466,520 | 99.23% | GGBY | 583 | 427&nbsp&nbsp/ 5 / 0 | 68 | 5 | 0 | None | Report |
| #20 | | 7,447,010 | 99.23% | Madou Zakura | 582 | 427&nbsp&nbsp/ 5 / 0 | 69 | 4 | 0 | None | Report |
| #21 | | 7,428,094 | 96.91% | Karthy | 532 | 413&nbsp&nbsp/ 17 / 0 | 61 | 11 | 2 | HD,DT | Report |
| #22 | | 7,420,000 | 98.77% | l1mi | 583 | 424&nbsp&nbsp/ 8 / 0 | 65 | 8 | 0 | None | Report |
| #23 | | 7,392,160 | 98.15% | Choilicious | 583 | 420&nbsp&nbsp/ 12 / 0 | 63 | 10 | 0 | None | Report |
| #24 | | 7,368,500 | 97.53% | Silent Rock | 583 | 416&nbsp&nbsp/ 16 / 0 | 60 | 13 | 0 | None | Report |
| #25 | | 7,365,440 | 96.88% | EMPNUTS | 582 | 412&nbsp&nbsp/ 19 / 1 | 57 | 15 | 0 | None | Report |
| #26 | | 7,307,810 | 97.22% | lv5judgelight | 582 | 414&nbsp&nbsp/ 18 / 0 | 63 | 10 | 0 | None | Report |
| #27 | | 7,277,150 | 97.22% | [Zaregoto] | 582 | 414&nbsp&nbsp/ 18 / 0 | 60 | 13 | 0 | None | Report |
| #28 | | 7,235,930 | 97.03% | Alexsq2 | 581 | 414&nbsp&nbsp/ 13 / 5 | 61 | 9 | 0 | None | Report |
| #29 | | 7,175,610 | 96.14% | Stillerhy | 580 | 407&nbsp&nbsp/ 25 / 0 | 57 | 16 | 0 | None | Report |
| #30 | | 7,126,490 | 95.76% | Paella | 581 | 405&nbsp&nbsp/ 25 / 2 | 54 | 18 | 0 | None | Report |
| #31 | | 7,124,760 | 94.68% | lwxb | 583 | 398&nbsp&nbsp/ 32 / 2 | 48 | 23 | 0 | None | Report |
| #32 | | 7,086,910 | 95.68% | Gust | 576 | 404&nbsp&nbsp/ 28 / 0 | 52 | 21 | 0 | None | Report |
| #33 | | 7,082,030 | 95.41% | Terton | 575 | 403&nbsp&nbsp/ 26 / 3 | 54 | 18 | 0 | None | Report |
| #34 | | 6,876,390 | 92.52% | JrCisn | 578 | 384&nbsp&nbsp/ 46 / 2 | 39 | 32 | 0 | None | Report |
| #35 | | 6,787,880 | 95.02% | Yelloworange | 539 | 401&nbsp&nbsp/ 28 / 1 | 52 | 18 | 2 | HD | Report |
| #36 | | 6,775,440 | 92.52% | kappaslayer420 | 576 | 384&nbsp&nbsp/ 46 / 2 | 40 | 32 | 0 | None | Report |
| #37 | | 6,757,560 | 92.05% | Riperocks | 572 | 381&nbsp&nbsp/ 49 / 2 | 42 | 29 | 0 | None | Report |
| #38 | | 6,748,340 | 91.05% | Mr Mikado | 574 | 375&nbsp&nbsp/ 53 / 4 | 41 | 30 | 0 | None | Report |
| #39 | | 6,671,020 | 95.83% | 6 digit | 556 | 405&nbsp&nbsp/ 27 / 0 | 57 | 16 | 0 | None | Report |
| #40 | | 6,625,600 | 95.29% | konyatta | 553 | 403&nbsp&nbsp/ 25 / 2 | 51 | 19 | 2 | None | Report |
| #41 | | 6,486,140 | 96.53% | Vex | 543 | 410&nbsp&nbsp/ 21 / 0 | 57 | 15 | 1 | None | Report |
| #42 | | 6,291,340 | 89.97% | Maklovitz | 555 | 369&nbsp&nbsp/ 56 / 6 | 37 | 32 | 1 | None | Report |
| #43 | | 6,284,760 | 95.76% | quasiverse | 535 | 405&nbsp&nbsp/ 25 / 2 | 56 | 16 | 0 | None | Report |
| #44 | | 6,236,771 | 95.76% | Nelly | 511 | 405&nbsp&nbsp/ 26 / 0 | 57 | 15 | 1 | HD | Report |
| #45 | | 6,211,930 | 92.09% | Happy Pringle | 547 | 382&nbsp&nbsp/ 46 / 3 | 46 | 25 | 1 | None | Report |
| #46 | | 6,189,160 | 90.63% | B4stou | 543 | 372&nbsp&nbsp/ 58 / 1 | 35 | 36 | 1 | None | Report |
| #47 | | 6,115,150 | 91.40% | RonyDash | 544 | 378&nbsp&nbsp/ 48 / 5 | 40 | 28 | 1 | None | Report |
| #48 | | 6,079,330 | 97.76% | joolomasta | 518 | 418&nbsp&nbsp/ 13 / 0 | 63 | 9 | 1 | None | Report |
| #49 | | 5,859,010 | 94.79% | lizlea | 512 | 400&nbsp&nbsp/ 27 / 3 | 52 | 17 | 2 | None | Report |
| #50 | | 5,853,330 | 96.64% | wildusuer15680 | 516 | 411&nbsp&nbsp/ 19 / 1 | 56 | 15 | 1 | None | Report |