Beatmap Listing » M2U & NICODE - Myosotis (feat. Guriri & Lucy)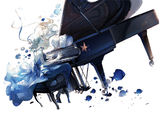 Per ardua ad astra,
altiora petamus.
Volente Deo, lucete stellae.
11/03 - SB updated, everything's ready!
Ready for mods!
metadata here
diuS' Arietta by

MadridiuS

MaridiuS

Insane by me

Hard by me

Normal by Lancer


Muzukashii by Ayyri


Oni by Ayyri

Storyboard by Mykaterasu
Huge thanks to
Irre
for his help with the wub part and to all people that have contributed to this set, be it via GD, SB or leaving a mod in the forum thread.