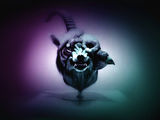 MAL
FOR
MED
BOX
x
INS
IDE
BEA
ST
Storyboard by
Darky1
Thank you for the long and hard work you put into this.
Taiko by
Greenshell
I hope you are doing well
I also want to credit Matsumoto Takanori (Ruki) for his exceptional talent at directing the stage lighting during their live performances. This storyboard serves as an homage to the stage setup in their 2014 live tour finale 'Magnificent Malformed Box' at Yokohama Arena.
Pictures of references: