Artist:
Yakushi Ruri
Circle Size:

Approach Rate:

Title:
Apeiria
HP Drain:

Star Difficulty:

(5.25)
Creator:
Fushimi Rio
Accuracy:

Length:
2:17 (2:05 drain)
Source:
景の海のアペイリア
Genre:
Video Game (Japanese)
BPM:
97
Tags:
根本克則 kparamusic sliky's plus dolce the sea of landscape hikari umi pinkheart imouto ouo oiso pata-mon adol christin imoutosan
User Rating:
Success Rate:
Points of Failure:


(graph is accumulative, based on % at fail/retry)

10.5% (621 of 5904 plays)

Submitted:
Ranked:
May 21, 2017
Aug 17, 2017
Rating Spread:

Favourited 42 times in total

Users that love this map: jinketsu, PokemasterBrian, Mayzel, WolfLover, PinkHeart, Serah, -Archangel-, gane8634, Julio1212-, Nein, toybot, tomatosiruco, Trinoline, Septembre, shavizzle, kuc9998, AAA, Praw, kayu77, Suissie and many more!
Options:
This Beatmap's Thread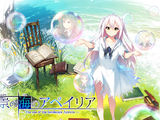 Redownload after Jun.30th if you have downloaded it before!
148 bpm deathstream in highest diff
My 1st beatmap! Thanks for your help!
Easy by Adol Christin
Normal by Pata-Mon
Hard by Imouto OuO
Insane by Oiso
Extra by PinkHeart
Mayzel is in the lead! ()
Score
9,820,912 (99.86%)
Max Combo
635
300 / 100 / 50
465 / 1 / 0
Misses
0
Geki (Elite Beat!)
129
Katu (Beat!)
1
Mods
HD
Top 50 Scoreboard
| | Rank | Score | Accuracy | Player | Max Combo | 300 / 100 / 50 | Geki | Katu | Misses | Mods | |
| --- | --- | --- | --- | --- | --- | --- | --- | --- | --- | --- | --- |
| #1 | | 9,820,912 | 99.86% | Mayzel | 635 | 465&nbsp&nbsp/ 1 / 0 | 129 | 1 | 0 | HD | Report |
| #2 | | 9,656,640 | 96.17% | Yaong | 597 | 442&nbsp&nbsp/ 17 / 3 | 115 | 11 | 4 | HD,DT | Report |
| #3 | | 9,343,284 | 96.53% | Jabba | 600 | 443&nbsp&nbsp/ 20 / 1 | 112 | 16 | 2 | HD,HR | Report |
| #4 | | 9,199,540 | 99.25% | GHAngeloid | 634 | 461&nbsp&nbsp/ 4 / 1 | 125 | 4 | 0 | None | Report |
| #5 | | 9,119,877 | 94.78% | Vietz | 632 | 430&nbsp&nbsp/ 34 / 2 | 109 | 20 | 0 | HR | Report |
| #6 | | 9,107,160 | 98.78% | Nussegge | 634 | 458&nbsp&nbsp/ 6 / 2 | 126 | 3 | 0 | None | Report |
| #7 | | 9,090,430 | 98.71% | BlueBaby | 632 | 457&nbsp&nbsp/ 9 / 0 | 124 | 6 | 0 | None | Report |
| #8 | | 9,084,480 | 98.86% | Willy | 633 | 458&nbsp&nbsp/ 8 / 0 | 126 | 4 | 0 | None | Report |
| #9 | | 9,061,490 | 98.14% | -Archangel- | 632 | 453&nbsp&nbsp/ 13 / 0 | 120 | 10 | 0 | None | Report |
| #10 | | 8,986,831 | 98.25% | PajWoj | 600 | 455&nbsp&nbsp/ 8 / 1 | 123 | 4 | 2 | HD | Report |
| #11 | | 8,985,515 | 95.28% | Floob | 596 | 436&nbsp&nbsp/ 22 / 4 | 113 | 14 | 4 | HD,HR | Report |
| #12 | | 8,925,290 | 97.00% | Hengye | 634 | 445&nbsp&nbsp/ 21 / 0 | 118 | 12 | 0 | None | Report |
| #13 | | 8,923,371 | 98.25% | Shield | 598 | 455&nbsp&nbsp/ 8 / 1 | 122 | 6 | 2 | HD | Report |
| #14 | | 8,915,040 | 97.42% | Neta | 635 | 448&nbsp&nbsp/ 18 / 0 | 122 | 8 | 0 | None | Report |
| #15 | | 8,910,943 | 97.64% | Thunderfire | 599 | 451&nbsp&nbsp/ 12 / 0 | 121 | 7 | 3 | HD | Report |
| #16 | | 8,899,335 | 98.43% | AAA | 598 | 456&nbsp&nbsp/ 8 / 0 | 124 | 5 | 2 | HD | Report |
| #17 | | 8,884,848 | 98.35% | Far_Q | 596 | 456&nbsp&nbsp/ 7 / 0 | 122 | 7 | 3 | HD | Report |
| #18 | | 8,872,916 | 97.89% | - Ruff - | 598 | 453&nbsp&nbsp/ 9 / 1 | 121 | 8 | 3 | HD | Report |
| #19 | | 8,737,492 | 93.28% | jehlp | 633 | 419&nbsp&nbsp/ 47 / 0 | 116 | 14 | 0 | HD | Report |
| #20 | | 8,705,975 | 95.99% | Cappyrappy | 595 | 442&nbsp&nbsp/ 15 / 2 | 116 | 11 | 7 | HD | Report |
| #21 | | 8,690,895 | 96.85% | DigiDrake | 595 | 445&nbsp&nbsp/ 19 / 0 | 119 | 10 | 2 | HR | Report |
| #22 | | 8,614,112 | 95.03% | caKuma | 600 | 432&nbsp&nbsp/ 32 / 1 | 111 | 17 | 1 | HD | Report |
| #23 | | 8,575,308 | 95.89% | xxxgabrysxxx | 596 | 440&nbsp&nbsp/ 20 / 1 | 118 | 10 | 5 | HD | Report |
| #24 | | 8,552,640 | 93.92% | waaiiru | 592 | 426&nbsp&nbsp/ 34 / 2 | 116 | 11 | 4 | HD,HR | Report |
| #25 | | 8,482,111 | 95.21% | Zenbu | 593 | 435&nbsp&nbsp/ 25 / 2 | 112 | 16 | 4 | HD | Report |
| #26 | | 8,427,620 | 98.21% | Jaood7246 | 599 | 455&nbsp&nbsp/ 8 / 0 | 124 | 5 | 3 | None | Report |
| #27 | | 8,405,040 | 97.82% | MONTBLANC_heart | 598 | 453&nbsp&nbsp/ 8 / 1 | 124 | 4 | 4 | None | Report |
| #28 | | 8,347,146 | 94.24% | TmuraYukarin | 596 | 429&nbsp&nbsp/ 29 / 3 | 110 | 16 | 5 | HD | Report |
| #29 | | 8,327,180 | 97.60% | SoloTek | 600 | 451&nbsp&nbsp/ 10 / 3 | 124 | 4 | 2 | None | Report |
| #30 | | 8,312,470 | 97.96% | Crystal | 597 | 453&nbsp&nbsp/ 10 / 1 | 126 | 2 | 2 | None | Report |
| #31 | | 8,306,940 | 98.10% | Raindrop | 596 | 454&nbsp&nbsp/ 9 / 1 | 125 | 4 | 2 | None | Report |
| #32 | | 8,293,050 | 98.07% | Windy | 596 | 454&nbsp&nbsp/ 9 / 0 | 124 | 5 | 3 | None | Report |
| #33 | | 8,285,846 | 90.92% | AlexXerox | 606 | 404&nbsp&nbsp/ 57 / 4 | 100 | 27 | 1 | HD | Report |
| #34 | | 8,271,830 | 96.60% | psie | 597 | 444&nbsp&nbsp/ 18 / 1 | 121 | 7 | 3 | None | Report |
| #35 | | 8,257,701 | 94.10% | LoliBento | 593 | 427&nbsp&nbsp/ 33 / 3 | 115 | 12 | 3 | HD | Report |
| #36 | | 8,236,580 | 97.03% | Jugment | 594 | 447&nbsp&nbsp/ 15 / 1 | 121 | 8 | 3 | None | Report |
| #37 | | 8,234,760 | 96.21% | PancakeMan4 | 594 | 442&nbsp&nbsp/ 18 / 2 | 114 | 14 | 4 | None | Report |
| #38 | | 8,223,070 | 96.89% | Moete | 597 | 445&nbsp&nbsp/ 19 / 1 | 118 | 10 | 1 | None | Report |
| #39 | | 8,222,020 | 97.57% | Zabijaka | 595 | 450&nbsp&nbsp/ 14 / 0 | 120 | 9 | 2 | None | Report |
| #40 | | 8,197,980 | 98.78% | Maxe191 | 593 | 458&nbsp&nbsp/ 7 / 0 | 124 | 5 | 1 | None | Report |
| #41 | | 8,187,787 | 92.45% | pluribs | 596 | 416&nbsp&nbsp/ 42 / 5 | 104 | 23 | 3 | HD | Report |
| #42 | | 8,154,570 | 96.64% | spookali | 590 | 445&nbsp&nbsp/ 15 / 2 | 119 | 9 | 4 | None | Report |
| #43 | | 8,128,500 | 97.03% | emu1337 | 595 | 447&nbsp&nbsp/ 15 / 1 | 123 | 5 | 3 | None | Report |
| #44 | | 8,125,030 | 95.82% | tduty_420 | 590 | 439&nbsp&nbsp/ 22 / 1 | 114 | 14 | 4 | None | Report |
| #45 | | 8,100,360 | 96.71% | 911 | 590 | 444&nbsp&nbsp/ 19 / 2 | 113 | 15 | 1 | None | Report |
| #46 | | 8,088,420 | 95.67% | - SHIKIEIKI | 597 | 438&nbsp&nbsp/ 22 / 3 | 118 | 9 | 3 | None | Report |
| #47 | | 8,076,460 | 95.49% | Rxz | 592 | 436&nbsp&nbsp/ 26 / 2 | 110 | 17 | 2 | None | Report |
| #48 | | 8,046,280 | 94.92% | Vararaup | 597 | 432&nbsp&nbsp/ 30 / 2 | 109 | 19 | 2 | None | Report |
| #49 | | 8,027,650 | 94.46% | SASA2981 | 597 | 429&nbsp&nbsp/ 33 / 1 | 112 | 15 | 3 | None | Report |
| #50 | | 8,006,690 | 95.35% | Fenikzz | 594 | 436&nbsp&nbsp/ 24 / 2 | 118 | 9 | 4 | None | Report |