Beatmap Listing » Yasuda Rei - Kimi no Uta TV ver.
Artist:
Yasuda Rei
Circle Size:

Approach Rate:

Title:
Kimi no Uta TV ver.
HP Drain:

Star Difficulty:

(3.29)
Creator:
[ Abhor ]
Accuracy:

Length:
1:37 (1:26 drain)
Source:
夏目友人帳 陸
Genre:
Anime (Japanese)
BPM:
76
Tags:
ending ed natsume yuujinchou roku tv size [kamiya] tvアニメ
User Rating:
Success Rate:
Points of Failure:


(graph is accumulative, based on % at fail/retry)

26.3% (1503 of 5724 plays)

Submitted:
Ranked:
May 8, 2017
Oct 6, 2017
Rating Spread:

Favourited 20 times in total

Users that love this map: B4D0U, KittyAdventure, kuretakeshi, Sandrew, teemo is awsome, Silent Rock, Jet XV, Croxyne, Pokejie, YSLow, Jomblones, poohiscute, makson147, mugennsn, FG_Kito, TerryMisu, Chaz301, MoiCestWosh, 1975506486, area0308
Options:
Modding / Discussion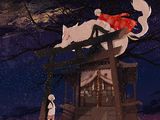 (✿◡‿◡)
Thanks Mir and kanor help me fix my hitsounds~~i feel much better now!!
meta :
http://www.yasudarei.net/sp/disco/archive/?SECL-2162
Jatie is in the lead! ()
Score
1,852,023 (100.00%)
Max Combo
319
300 / 100 / 50
194 / 0 / 0
Misses
0
Geki (Elite Beat!)
43
Katu (Beat!)
0
Mods
HD,DT
Top 50 Scoreboard
| | Rank | Score | Accuracy | Player | Max Combo | 300 / 100 / 50 | Geki | Katu | Misses | Mods | |
| --- | --- | --- | --- | --- | --- | --- | --- | --- | --- | --- | --- |
| #1 | | 1,852,023 | 100.00% | Jatie | 319 | 194&nbsp&nbsp/ 0 / 0 | 43 | 0 | 0 | HD,DT | Report |
| #2 | | 1,849,823 | 100.00% | Fangzy | 319 | 194&nbsp&nbsp/ 0 / 0 | 43 | 0 | 0 | HD,DT | Report |
| #3 | | 1,848,723 | 100.00% | fragily | 319 | 194&nbsp&nbsp/ 0 / 0 | 43 | 0 | 0 | HD,DT | Report |
| #4 | | 1,845,423 | 100.00% | Jura | 319 | 194&nbsp&nbsp/ 0 / 0 | 43 | 0 | 0 | HD,DT | Report |
| #5 | | 1,845,423 | 100.00% | YuaKKuma | 319 | 194&nbsp&nbsp/ 0 / 0 | 43 | 0 | 0 | HD,DT | Report |
| #6 | | 1,845,178 | 99.66% | Crophe | 319 | 193&nbsp&nbsp/ 1 / 0 | 42 | 1 | 0 | HD,DT | Report |
| #7 | | 1,844,323 | 100.00% | jitsumin | 319 | 194&nbsp&nbsp/ 0 / 0 | 43 | 0 | 0 | HD,DT | Report |
| #8 | | 1,841,787 | 99.31% | Logless | 319 | 192&nbsp&nbsp/ 2 / 0 | 41 | 2 | 0 | HD,DT | Report |
| #9 | | 1,841,043 | 99.66% | Erick | 319 | 193&nbsp&nbsp/ 1 / 0 | 42 | 1 | 0 | HD,DT | Report |
| #10 | | 1,840,617 | 99.66% | Vararaup | 319 | 193&nbsp&nbsp/ 1 / 0 | 42 | 1 | 0 | HD,DT | Report |
| #11 | | 1,836,399 | 99.31% | Cero | 319 | 192&nbsp&nbsp/ 2 / 0 | 42 | 1 | 0 | HD,DT | Report |
| #12 | | 1,833,410 | 99.66% | _verto_ | 319 | 193&nbsp&nbsp/ 1 / 0 | 42 | 1 | 0 | HD,DT | Report |
| #13 | | 1,831,343 | 99.31% | yasumiya | 319 | 192&nbsp&nbsp/ 2 / 0 | 41 | 2 | 0 | HD,DT | Report |
| #14 | | 1,828,076 | 99.31% | mooningham | 319 | 192&nbsp&nbsp/ 2 / 0 | 41 | 2 | 0 | HD,DT | Report |
| #15 | | 1,827,649 | 98.97% | Digitalfear117 | 319 | 191&nbsp&nbsp/ 3 / 0 | 41 | 2 | 0 | HD,DT | Report |
| #16 | | 1,827,123 | 99.31% | xasuma | 319 | 192&nbsp&nbsp/ 2 / 0 | 42 | 1 | 0 | HD,DT | Report |
| #17 | | 1,827,048 | 99.31% | b0bas | 319 | 192&nbsp&nbsp/ 2 / 0 | 41 | 2 | 0 | HD,DT | Report |
| #18 | | 1,825,030 | 98.97% | _Dysania | 319 | 191&nbsp&nbsp/ 3 / 0 | 40 | 3 | 0 | HD,DT | Report |
| #19 | | 1,823,291 | 99.31% | - Castaway - | 319 | 192&nbsp&nbsp/ 2 / 0 | 41 | 2 | 0 | HD,DT | Report |
| #20 | | 1,823,068 | 99.23% | Vitash1 | 319 | 192&nbsp&nbsp/ 1 / 1 | 41 | 1 | 0 | HD,DT | Report |
| #21 | | 1,822,873 | 97.94% | 5wixy | 319 | 188&nbsp&nbsp/ 6 / 0 | 40 | 3 | 0 | HD,DT | Report |
| #22 | | 1,822,292 | 98.97% | Murasaki-Desu | 319 | 191&nbsp&nbsp/ 3 / 0 | 40 | 3 | 0 | HD,DT | Report |
| #23 | | 1,820,772 | 98.97% | -Machine- | 319 | 191&nbsp&nbsp/ 3 / 0 | 40 | 3 | 0 | HD,DT | Report |
| #24 | | 1,820,771 | 98.97% | Finend | 319 | 191&nbsp&nbsp/ 3 / 0 | 40 | 3 | 0 | HD,DT | Report |
| #25 | | 1,820,692 | 98.63% | Nicechoice | 319 | 190&nbsp&nbsp/ 4 / 0 | 39 | 4 | 0 | HD,DT | Report |
| #26 | | 1,820,649 | 98.63% | Marktauer | 319 | 190&nbsp&nbsp/ 4 / 0 | 40 | 3 | 0 | HD,DT | Report |
| #27 | | 1,820,496 | 98.28% | shestakofff | 318 | 189&nbsp&nbsp/ 5 / 0 | 39 | 4 | 0 | HD,DT | Report |
| #28 | | 1,820,376 | 99.31% | Surveya | 318 | 192&nbsp&nbsp/ 2 / 0 | 41 | 2 | 0 | HD,DT | Report |
| #29 | | 1,818,753 | 98.63% | Nussegge | 319 | 190&nbsp&nbsp/ 4 / 0 | 40 | 3 | 0 | HD,DT | Report |
| #30 | | 1,818,473 | 98.20% | LwL | 319 | 189&nbsp&nbsp/ 4 / 1 | 38 | 4 | 0 | HD,DT | Report |
| #31 | | 1,817,144 | 98.28% | EmiliaDaisukI | 319 | 189&nbsp&nbsp/ 5 / 0 | 39 | 4 | 0 | HD,DT | Report |
| #32 | | 1,816,994 | 98.28% | sut_son | 319 | 189&nbsp&nbsp/ 5 / 0 | 39 | 4 | 0 | HD,DT | Report |
| #33 | | 1,815,351 | 97.94% | [Food] | 319 | 188&nbsp&nbsp/ 6 / 0 | 38 | 5 | 0 | HD,DT | Report |
| #34 | | 1,814,095 | 97.94% | Origins | 319 | 188&nbsp&nbsp/ 6 / 0 | 38 | 5 | 0 | HD,DT | Report |
| #35 | | 1,813,835 | 97.94% | krnk819 | 319 | 188&nbsp&nbsp/ 6 / 0 | 38 | 5 | 0 | HD,DT | Report |
| #36 | | 1,812,955 | 97.94% | ct39148682 | 319 | 188&nbsp&nbsp/ 6 / 0 | 38 | 5 | 0 | HD,DT | Report |
| #37 | | 1,812,261 | 97.59% | -Fox- | 319 | 187&nbsp&nbsp/ 7 / 0 | 36 | 7 | 0 | HD,DT | Report |
| #38 | | 1,811,449 | 98.28% | Veery | 319 | 189&nbsp&nbsp/ 5 / 0 | 39 | 4 | 0 | HD,DT | Report |
| #39 | | 1,810,240 | 98.63% | DiazTM | 319 | 190&nbsp&nbsp/ 4 / 0 | 39 | 4 | 0 | HD,DT | Report |
| #40 | | 1,808,203 | 97.94% | CZDemon | 319 | 188&nbsp&nbsp/ 6 / 0 | 39 | 4 | 0 | HD,DT | Report |
| #41 | | 1,805,523 | 98.63% | KenjiSetou | 318 | 190&nbsp&nbsp/ 4 / 0 | 40 | 3 | 0 | HD,DT | Report |
| #42 | | 1,804,933 | 98.63% | Bck-ON | 318 | 190&nbsp&nbsp/ 4 / 0 | 39 | 4 | 0 | HD,DT | Report |
| #43 | | 1,804,827 | 97.94% | teyi | 319 | 188&nbsp&nbsp/ 6 / 0 | 39 | 4 | 0 | HD,DT | Report |
| #44 | | 1,804,304 | 98.28% | forever | 319 | 189&nbsp&nbsp/ 5 / 0 | 39 | 4 | 0 | HD,DT | Report |
| #45 | | 1,803,164 | 98.28% | qjjjj | 319 | 189&nbsp&nbsp/ 5 / 0 | 39 | 4 | 0 | HD,DT | Report |
| #46 | | 1,801,904 | 98.54% | Outlay | 318 | 190&nbsp&nbsp/ 3 / 1 | 39 | 3 | 0 | HD,DT | Report |
| #47 | | 1,800,259 | 97.94% | Choilicious | 318 | 188&nbsp&nbsp/ 6 / 0 | 39 | 4 | 0 | HD,DT | Report |
| #48 | | 1,799,042 | 97.59% | fallenstarxz | 319 | 187&nbsp&nbsp/ 7 / 0 | 38 | 5 | 0 | HD,DT | Report |
| #49 | | 1,795,156 | 96.91% | MerGamer | 318 | 185&nbsp&nbsp/ 9 / 0 | 34 | 9 | 0 | HD,DT | Report |
| #50 | | 1,793,671 | 96.91% | kzbar | 318 | 185&nbsp&nbsp/ 9 / 0 | 36 | 7 | 0 | HD,DT | Report |