Artist:
Nightwish
Circle Size:

Approach Rate:

Title:
Escapist
HP Drain:

Star Difficulty:

(4.50)
Creator:
pw384
Accuracy:

Length:
4:52 (4:35 drain)
Source:
Genre:
Rock (English)
BPM:
144
Tags:
dark passion play symphonic metal tm1209 encorew ametrin 384059043
User Rating:
Success Rate:
Points of Failure:


(graph is accumulative, based on % at fail/retry)

20.0% (72 of 360 plays)

Submitted:
Qualified:
Apr 24, 2017
Feb 13, 2018
Rating Spread:

Favourited 11 times in total

Users that love this map: EncoreW, aigoh, wonderwub, _AwEI_, Nayledzh, totlarly, BigDoof, III Hex III, exequiel8009, UltraMax, ardiboom1
Options:
Modding / Discussion
This map is in a QUALIFIED state.
Beware that the leaderboard will be reset before it is ranked!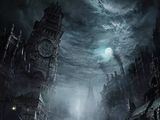 Use this space to tell the reality about your nightmare. It helps to include a list of miseries as your soul is confined!
meta
randomizer89 is in the lead! ()
Score
33,701,779 (94.86%)
Max Combo
1293
300 / 100 / 50
733 / 60 / 1
Misses
0
Geki (Elite Beat!)
199
Katu (Beat!)
41
Mods
HD,HR
Top 50 Scoreboard
| | Rank | Score | Accuracy | Player | Max Combo | 300 / 100 / 50 | Geki | Katu | Misses | Mods | |
| --- | --- | --- | --- | --- | --- | --- | --- | --- | --- | --- | --- |
| #1 | | 33,701,779 | 94.86% | randomizer89 | 1293 | 733&nbsp&nbsp/ 60 / 1 | 199 | 41 | 0 | HD,HR | Report |
| #2 | | 33,487,127 | 98.97% | Noxern | 1297 | 782&nbsp&nbsp/ 11 / 1 | 229 | 11 | 0 | HD | Report |
| #3 | | 33,460,156 | 98.13% | TheWhiteFox | 1297 | 772&nbsp&nbsp/ 21 / 1 | 227 | 13 | 0 | HD | Report |
| #4 | | 32,835,582 | 98.53% | Jokermafia | 1287 | 777&nbsp&nbsp/ 16 / 0 | 228 | 12 | 1 | HD | Report |
| #5 | | 31,655,090 | 99.24% | ctSoGaming | 1297 | 785&nbsp&nbsp/ 9 / 0 | 233 | 8 | 0 | None | Report |
| #6 | | 31,445,290 | 98.57% | Where is my aim | 1295 | 777&nbsp&nbsp/ 17 / 0 | 228 | 13 | 0 | None | Report |
| #7 | | 31,293,640 | 97.80% | KRG | 1297 | 768&nbsp&nbsp/ 25 / 1 | 221 | 19 | 0 | None | Report |
| #8 | | 31,271,210 | 97.29% | MrKosiej | 1297 | 762&nbsp&nbsp/ 31 / 1 | 216 | 24 | 0 | None | Report |
| #9 | | 31,246,460 | 97.82% | EncoreW | 1294 | 768&nbsp&nbsp/ 26 / 0 | 219 | 22 | 0 | None | Report |
| #10 | | 31,033,190 | 97.82% | faust71 | 1293 | 768&nbsp&nbsp/ 26 / 0 | 226 | 15 | 0 | None | Report |
| #11 | | 30,716,230 | 96.12% | Amarog | 1294 | 748&nbsp&nbsp/ 45 / 1 | 207 | 33 | 0 | None | Report |
| #12 | | 30,662,670 | 96.07% | RockAmEdsch | 1295 | 748&nbsp&nbsp/ 43 / 3 | 203 | 36 | 0 | None | Report |
| #13 | | 28,117,180 | 94.73% | ZxZxZ | 1249 | 732&nbsp&nbsp/ 59 / 3 | 201 | 37 | 0 | None | Report |
| #14 | | 27,716,263 | 95.78% | JTbroz | 1194 | 745&nbsp&nbsp/ 45 / 3 | 205 | 32 | 1 | HD | Report |
| #15 | | 27,519,210 | 95.38% | _AwEI_ | 1212 | 740&nbsp&nbsp/ 50 / 4 | 209 | 30 | 0 | None | Report |
| #16 | | 26,257,381 | 97.65% | Kazooie | 1122 | 767&nbsp&nbsp/ 24 / 2 | 221 | 18 | 1 | HD | Report |
| #17 | | 24,889,720 | 96.39% | HikariSenpai | 1128 | 752&nbsp&nbsp/ 40 / 0 | 210 | 29 | 2 | None | Report |
| #18 | | 24,557,430 | 95.40% | Bnau | 1155 | 740&nbsp&nbsp/ 52 / 1 | 202 | 37 | 1 | None | Report |
| #19 | | 24,023,343 | 93.77% | AlexXerox | 1028 | 723&nbsp&nbsp/ 61 / 7 | 198 | 38 | 3 | HD,DT | Report |
| #20 | | 23,301,640 | 98.05% | KoudaX | 1077 | 771&nbsp&nbsp/ 22 / 1 | 225 | 15 | 0 | None | Report |
| #21 | | 22,298,925 | 98.34% | -Promise | 1017 | 775&nbsp&nbsp/ 17 / 1 | 225 | 14 | 1 | HD | Report |
| #22 | | 21,766,810 | 98.03% | Little moe Wolf | 1044 | 771&nbsp&nbsp/ 22 / 0 | 223 | 17 | 1 | None | Report |
| #23 | | 21,259,840 | 93.07% | podgor24 | 1069 | 712&nbsp&nbsp/ 81 / 0 | 176 | 64 | 1 | None | Report |
| #24 | | 18,904,010 | 96.18% | [Yukinon] | 975 | 749&nbsp&nbsp/ 44 / 0 | 206 | 34 | 1 | None | Report |
| #25 | | 16,231,878 | 94.21% | Inkami | 657 | 725&nbsp&nbsp/ 69 / 0 | 193 | 48 | 0 | HD | Report |
| #26 | | 15,373,310 | 95.97% | ToWashing | 831 | 747&nbsp&nbsp/ 45 / 0 | 205 | 34 | 2 | None | Report |
| #27 | | 15,139,840 | 98.66% | Pitah | 808 | 779&nbsp&nbsp/ 13 / 0 | 228 | 12 | 2 | None | Report |
| #28 | | 15,037,570 | 93.28% | rjohnt | 876 | 716&nbsp&nbsp/ 74 / 0 | 186 | 51 | 4 | None | Report |
| #29 | | 14,985,660 | 95.11% | GLAJKU | 660 | 737&nbsp&nbsp/ 54 / 1 | 202 | 36 | 2 | None | Report |
| #30 | | 14,948,720 | 96.68% | rumek | 834 | 757&nbsp&nbsp/ 30 / 4 | 218 | 18 | 3 | None | Report |
| #31 | | 14,862,090 | 95.40% | kaeeeede | 1275 | 740&nbsp&nbsp/ 52 / 1 | 200 | 39 | 1 | NF | Report |
| #32 | | 14,372,088 | 96.60% | LaidBear | 658 | 755&nbsp&nbsp/ 34 / 4 | 212 | 26 | 1 | HD | Report |
| #33 | | 14,133,040 | 94.02% | xPLaZmA- | 646 | 723&nbsp&nbsp/ 70 / 1 | 188 | 52 | 0 | None | Report |
| #34 | | 13,509,230 | 95.80% | ZMode | 744 | 745&nbsp&nbsp/ 47 / 0 | 207 | 32 | 2 | None | Report |
| #35 | | 13,502,420 | 95.95% | MeHigh8 | 721 | 746&nbsp&nbsp/ 47 / 1 | 207 | 33 | 0 | None | Report |
| #36 | | 13,195,770 | 97.73% | DarXlayer | 628 | 768&nbsp&nbsp/ 24 / 0 | 220 | 19 | 2 | None | Report |
| #37 | | 11,945,810 | 95.63% | roby333013 | 608 | 744&nbsp&nbsp/ 46 / 0 | 202 | 38 | 4 | None | Report |
| #38 | | 11,410,680 | 98.40% | james4515 | 628 | 776&nbsp&nbsp/ 16 / 0 | 228 | 11 | 2 | None | Report |
| #39 | | 10,350,750 | 94.42% | xue1013 | 623 | 731&nbsp&nbsp/ 55 / 2 | 197 | 38 | 6 | None | Report |
| #40 | | 10,278,134 | 88.62% | Kaoura | 609 | 665&nbsp&nbsp/ 109 / 14 | 177 | 51 | 6 | HD,DT | Report |
| #41 | | 9,870,090 | 95.57% | Maebara Keiichi-kun | 625 | 743&nbsp&nbsp/ 46 / 3 | 197 | 39 | 2 | None | Report |
| #42 | | 9,724,990 | 94.35% | xp3r1a | 608 | 729&nbsp&nbsp/ 60 / 1 | 191 | 46 | 4 | None | Report |
| #43 | | 9,183,330 | 96.45% | Aluzsca | 632 | 753&nbsp&nbsp/ 38 / 1 | 208 | 30 | 2 | None | Report |
| #44 | | 9,115,640 | 95.30% | gamblerofdreams | 565 | 740&nbsp&nbsp/ 50 / 0 | 203 | 34 | 4 | None | Report |
| #45 | | 8,347,075 | 95.34% | 12Lucky34 | 490 | 740&nbsp&nbsp/ 51 / 0 | 203 | 35 | 3 | HD | Report |
| #46 | | 8,297,630 | 88.10% | Nayledzh | 627 | 658&nbsp&nbsp/ 122 / 5 | 149 | 80 | 9 | None | Report |
| #47 | | 8,118,160 | 93.79% | Nishi97ck | 455 | 722&nbsp&nbsp/ 67 / 2 | 189 | 47 | 3 | None | Report |
| #48 | | 8,092,750 | 94.71% | Japal | 452 | 733&nbsp&nbsp/ 56 / 2 | 197 | 39 | 3 | None | Report |
| #49 | | 7,438,780 | 93.01% | Elominat | 548 | 715&nbsp&nbsp/ 69 / 3 | 189 | 44 | 7 | None | Report |
| #50 | | 7,433,860 | 96.94% | touhouRemilia | 529 | 759&nbsp&nbsp/ 32 / 0 | 211 | 27 | 3 | None | Report |