Beatmap Listing » Crystal Castles - Black Panther
Artist:
Crystal Castles
Circle Size:

Approach Rate:

Title:
Black Panther
HP Drain:

Star Difficulty:

(3.76)
Creator:
v0xtrot
Accuracy:

Length:
2:50 (1:58 drain)
Source:
Genre:
Electronic (English)
BPM:
150
Tags:
User Rating:
Success Rate:
Points of Failure:


(graph is accumulative, based on % at fail/retry)

8.7% (3323 of 38280 plays)

Submitted:
Ranked:
Mar 20, 2009
Apr 12, 2009
Rating Spread:

Favourited 70 times in total

Users that love this map: Robospensron, Hara, FruitWarrior, sajdor, gobo118, yui_, SlimeMonsta, Eleeleth, Galrath, mlsy201314, DevDevil, 53x0r, sawworm, luc1ano, Jota Practice, Joooselyn, Raimon, elodie, KoNoKo, SekiraYaren and many more!
Options:
Modding / Discussion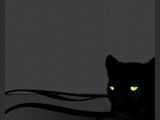 My third beatmap. A song I've wanted to map for a long time, finally did it. Hope you enjoy. ;o
20/3/2009:
EDIT1: Changed the background picture to something that actually makes sense. If anyone has another picture they think would fit, just tell me, I'd be delighted to use it.
EDIT2: Did half of what Ekaru advised me to do, gonna do the other half tomorrow or something. Good night etc. Working on an easy as well! ;o
EDIT3: Made more on the Easy-Normal, finished the "new" normal-hard ending. Gonna work on Hard-Loco when I come home. I might just possibly rename them as well xD
21/3/2009:
EDIT4: Remade the bits Ekaru mentioned, renamed the maps. Normal-Hard is now Normal, Hard-Loco is now Hard and the Easy-Normal will of course be Easy. I made the Hard a bit easier now, lowered the drain a bit, same with the general difficulty. Still working on Easy. When I'm done correcting Normal and Easy, I'll be finally done with the map.
EDIT5: Around an hour later from the above (thought I was going to sleep but well, I'm not ;o) so I finished the Easy (it's short because it would be TOO MUCH repetition otherwise) and I'm pleased with it. If I upload any further it will probably be by people nazifying me because of not using proper symmetry, or because I find a better background picture. But this is how the map is going to be. If you have anything to add to that, go ahead, but I won't be making hard any easier. Well, maybe, if I get too much reactions. :U
EDIT6: Tried changing the offest as CheZDa posted, it sounds pretty good to me. I made the hitcircles bigger and removed some of the overlapping stuff on Easy, but some parts of the map is just meant to be built that way. If I don't have some kind of melody, it's not going to be fun to play anyway. Just think of my map as a challenge for the new players! :D
EDIT7: Fixed a misplaced slider and edited soundthingy. ._.
EDIT8: Fixed what supergarlic posted. Lowered the difficulty, changed some of the spacing around. :3
24/3/2009:
EDIT9: Added Kiai time during the "techno"-section in Normal and Hard.
26/3/2009:
EDIT10: Pretty much fixed everything Shinxyn mentioned, some stuff I compromised with, some things I didn't get.
30/3/2009:
EDIT11: Fixed what An64Fan mentioned ;o
31/3/2009:
EDIT12: Fixed some odd hitsounds. ;o
31/3/2009:
EDIT13: Heightened the drain by one snap since it's an insane-difficulty now.
EDIT14: Fixed what vytabilus said.
1/4/2009:
EDIT15: Raised general difficulty on hard with one snap and drain with one snap.
EDIT16: Added moar whistle's in Hard and Loco.
EDIT17: So I asked Cyclone, and he wanted me to add +5 to the offset and stack less on Loco. So I did.
EDIT18: Changed spacing in Hard. It's the same everywhere now.
2/4/2009:
EDIT19: ...Finished Sir Minelli's supermod, I really wish I could give more kudos for the time this took. Thanks alot! <3 Also did a slight change to the slider, as Sushi posted.
5/4/2009:
EDIT20: Finished Larto's mod, tried adding more hitounds to Loco. EDITB: Finished the hitsounds on Loco.
8/4/2009:
Fixed the spacing on Hard that takuma mentioned.
11/4/2009:
EDIT21: Fixed some of what JarJarJacob said (Everything on normal/hard, changed some stuff in Loco) and I also removed the spinner that vytabilus pointed out and put a slider there instead.
EDIT21B: Changed Loco, waiting for jarjars comment.
EDIT21C: Changed Loco again, made it harder by editing combos to JarJars will. Sorry Sir-Minelli. D:
WubWoofWolf is in the lead! ()
Score
5,400,289 (99.18%)
Max Combo
475
300 / 100 / 50
321 / 4 / 0
Misses
0
Geki (Elite Beat!)
49
Katu (Beat!)
3
Mods
HD,DT
Top 50 Scoreboard
| | Rank | Score | Accuracy | Player | Max Combo | 300 / 100 / 50 | Geki | Katu | Misses | Mods | |
| --- | --- | --- | --- | --- | --- | --- | --- | --- | --- | --- | --- |
| #1 | | 5,400,289 | 99.18% | WubWoofWolf | 475 | 321&nbsp&nbsp/ 4 / 0 | 49 | 3 | 0 | HD,DT | Report |
| #2 | | 5,339,482 | 98.56% | Ohrami | 475 | 318&nbsp&nbsp/ 7 / 0 | 46 | 6 | 0 | HD,DT | Report |
| #3 | | 5,330,503 | 97.95% | -Trigger | 475 | 315&nbsp&nbsp/ 10 / 0 | 44 | 8 | 0 | HD,DT | Report |
| #4 | | 5,128,979 | 99.79% | Shimox | 475 | 324&nbsp&nbsp/ 1 / 0 | 51 | 1 | 0 | DT | Report |
| #5 | | 5,100,286 | 93.85% | SunglassesEmoji | 473 | 295&nbsp&nbsp/ 30 / 0 | 32 | 20 | 0 | HD,DT | Report |
| #6 | | 5,042,825 | 98.15% | Prophet | 475 | 316&nbsp&nbsp/ 9 / 0 | 44 | 8 | 0 | NC | Report |
| #7 | | 5,033,440 | 98.56% | LoGo | 475 | 318&nbsp&nbsp/ 7 / 0 | 48 | 4 | 0 | DT | Report |
| #8 | | 4,989,092 | 98.15% | Bubba | 474 | 316&nbsp&nbsp/ 9 / 0 | 45 | 7 | 0 | DT | Report |
| #9 | | 4,973,831 | 94.05% | Andre Macareno | 472 | 297&nbsp&nbsp/ 25 / 2 | 38 | 11 | 1 | HD,DT | Report |
| #10 | | 4,927,005 | 96.31% | GladiOol | 475 | 307&nbsp&nbsp/ 18 / 0 | 40 | 12 | 0 | DT | Report |
| #11 | | 4,878,674 | 100.00% | ExGon | 475 | 325&nbsp&nbsp/ 0 / 0 | 52 | 0 | 0 | HD | Report |
| #12 | | 4,875,074 | 100.00% | millfy | 475 | 325&nbsp&nbsp/ 0 / 0 | 52 | 0 | 0 | HD | Report |
| #13 | | 4,871,474 | 100.00% | Yukino Miko | 475 | 325&nbsp&nbsp/ 0 / 0 | 52 | 0 | 0 | HD | Report |
| #14 | | 4,862,213 | 99.79% | AdveNt | 475 | 324&nbsp&nbsp/ 1 / 0 | 51 | 1 | 0 | HD | Report |
| #15 | | 4,860,006 | 99.79% | Aiven | 475 | 324&nbsp&nbsp/ 1 / 0 | 51 | 1 | 0 | HD | Report |
| #16 | | 4,859,764 | 99.79% | geckogates | 475 | 324&nbsp&nbsp/ 1 / 0 | 51 | 1 | 0 | HD | Report |
| #17 | | 4,835,905 | 99.38% | xasuma | 475 | 322&nbsp&nbsp/ 3 / 0 | 49 | 3 | 0 | HD | Report |
| #18 | | 4,835,847 | 99.18% | Ash Cat | 475 | 321&nbsp&nbsp/ 4 / 0 | 49 | 3 | 0 | HD | Report |
| #19 | | 4,829,305 | 99.38% | Cat | 475 | 322&nbsp&nbsp/ 3 / 0 | 50 | 2 | 0 | HD | Report |
| #20 | | 4,828,146 | 99.38% | Pimpi | 475 | 322&nbsp&nbsp/ 3 / 0 | 49 | 3 | 0 | HD | Report |
| #21 | | 4,822,107 | 99.18% | Sir Minelli | 475 | 321&nbsp&nbsp/ 4 / 0 | 48 | 4 | 0 | HD | Report |
| #22 | | 4,817,061 | 99.18% | Musame | 475 | 321&nbsp&nbsp/ 4 / 0 | 49 | 3 | 0 | HD | Report |
| #23 | | 4,815,393 | 98.77% | lunchZA | 475 | 319&nbsp&nbsp/ 6 / 0 | 47 | 5 | 0 | HD,SD | Report |
| #24 | | 4,798,734 | 94.56% | Voli | 475 | 299&nbsp&nbsp/ 24 / 2 | 36 | 14 | 0 | NC | Report |
| #25 | | 4,798,388 | 94.46% | [TMF] - Gisi | 475 | 298&nbsp&nbsp/ 27 / 0 | 37 | 15 | 0 | DT | Report |
| #26 | | 4,798,083 | 98.46% | DrakesDragon | 475 | 318&nbsp&nbsp/ 5 / 2 | 47 | 4 | 0 | HD | Report |
| #27 | | 4,786,498 | 98.56% | TeeZaah | 474 | 318&nbsp&nbsp/ 7 / 0 | 45 | 7 | 0 | HD | Report |
| #28 | | 4,784,596 | 98.56% | Adamus | 475 | 318&nbsp&nbsp/ 7 / 0 | 45 | 7 | 0 | HD | Report |
| #29 | | 4,754,156 | 97.95% | BRBP | 475 | 315&nbsp&nbsp/ 10 / 0 | 47 | 5 | 0 | HD | Report |
| #30 | | 4,749,908 | 98.36% | Five | 475 | 317&nbsp&nbsp/ 8 / 0 | 46 | 6 | 0 | HD | Report |
| #31 | | 4,730,994 | 96.31% | My Angel Momoco | 473 | 308&nbsp&nbsp/ 13 / 4 | 42 | 8 | 0 | HD | Report |
| #32 | | 4,729,740 | 98.26% | courss | 472 | 318&nbsp&nbsp/ 4 / 0 | 47 | 3 | 3 | HD | Report |
| #33 | | 4,725,498 | 96.72% | SilentWings | 475 | 309&nbsp&nbsp/ 16 / 0 | 41 | 11 | 0 | HD | Report |
| #34 | | 4,724,950 | 96.92% | Ridleyy | 474 | 310&nbsp&nbsp/ 15 / 0 | 44 | 8 | 0 | HD | Report |
| #35 | | 4,724,687 | 97.54% | Markie | 475 | 313&nbsp&nbsp/ 12 / 0 | 44 | 8 | 0 | HD | Report |
| #36 | | 4,698,784 | 96.92% | 340 | 475 | 310&nbsp&nbsp/ 15 / 0 | 40 | 12 | 0 | HD | Report |
| #37 | | 4,687,619 | 96.51% | [ SRHD ] | 474 | 308&nbsp&nbsp/ 17 / 0 | 41 | 11 | 0 | HD | Report |
| #38 | | 4,680,010 | 95.85% | SonicHowl | 475 | 305&nbsp&nbsp/ 19 / 1 | 38 | 13 | 0 | HD | Report |
| #39 | | 4,674,866 | 98.56% | ISqX | 459 | 318&nbsp&nbsp/ 7 / 0 | 48 | 4 | 0 | HD | Report |
| #40 | | 4,665,714 | 97.49% | Vinsu | 475 | 313&nbsp&nbsp/ 11 / 1 | 43 | 8 | 0 | HD | Report |
| #41 | | 4,658,575 | 96.87% | LesOK | 475 | 310&nbsp&nbsp/ 14 / 1 | 40 | 11 | 0 | HD | Report |
| #42 | | 4,644,423 | 92.21% | nicogame14 | 475 | 287&nbsp&nbsp/ 38 / 0 | 40 | 12 | 0 | DT | Report |
| #43 | | 4,642,308 | 96.72% | Mik-ey | 475 | 309&nbsp&nbsp/ 16 / 0 | 41 | 11 | 0 | HD | Report |
| #44 | | 4,628,588 | 95.23% | Froschi | 475 | 302&nbsp&nbsp/ 22 / 1 | 36 | 15 | 0 | HD | Report |
| #45 | | 4,617,878 | 91.59% | randomizer89 | 475 | 284&nbsp&nbsp/ 41 / 0 | 32 | 20 | 0 | HD,HR | Report |
| #46 | | 4,612,218 | 94.26% | FunOrange | 475 | 297&nbsp&nbsp/ 28 / 0 | 34 | 18 | 0 | HD | Report |
| #47 | | 4,611,731 | 97.23% | firecon | 472 | 312&nbsp&nbsp/ 12 / 0 | 43 | 8 | 1 | HD | Report |
| #48 | | 4,606,660 | 100.00% | thefinalsong | 475 | 325&nbsp&nbsp/ 0 / 0 | 52 | 0 | 0 | None | Report |
| #49 | | 4,605,460 | 100.00% | AdRon Zh3Ro | 475 | 325&nbsp&nbsp/ 0 / 0 | 52 | 0 | 0 | None | Report |
| #50 | | 4,605,360 | 100.00% | Sangni | 475 | 325&nbsp&nbsp/ 0 / 0 | 52 | 0 | 0 | None | Report |