Beatmap Listing » Gekidan Hitotose - a e i u e o ao!!
Artist:
Gekidan Hitotose
Circle Size:

Approach Rate:

Title:
a e i u e o ao!!
HP Drain:

Star Difficulty:

(4.41)
Creator:
alacat
Accuracy:

Length:
1:25 (1:24 drain)
Source:
ひなこのーと
Genre:
Anime (Japanese)
BPM:
145
Tags:
opening hinako note rare 桜木ひな子 sakuragi M・A・O 市道真央 ichimichi mao 夏川くいな natsukawa kuina 富田美憂 tomita miyu 柊 真雪 hiiragi mayuki
User Rating:
Success Rate:
Points of Failure:


(graph is accumulative, based on % at fail/retry)

14.9% (13708 of 92156 plays)

Submitted:
Ranked:
Mar 27, 2017
May 7, 2017
Rating Spread:

Favourited 192 times in total

Users that love this map: asylum, NicksonReyes, WolfLover, ggurte3364, Climate, dksrud99, [Karen_], Geraldine15, esoragoto, asd9514798, v4n14, Atara Lancer, ccl0214, gokudera124, HiverK, Zheyg, alexis uriel, as159915, iSpecYou, [ Kosuna ] and many more!
Options:
This Beatmap's Thread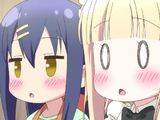 ( 'ω')
Ending by Doormat
mp3 and Video :
Doormat
Timing :
thzz
Metadata :
KSHR
and me
Hard :
Rare
Title
"あえいうえおあお" is a word for way of speech training. It's not either a noun or verb. We have to use it in a small letter.
Then, The title is "あ・え・い・う・え・お・あお!!". The word is separated by "・" same as this title
https://osu.ppy.sh/s/330147
We have to use space between each of them in the case of my map because "あえいうえおあお" is used for speech training.
so "a e i u e o ao!!" is best for romanised title.
Yaong is in the lead! ()
Score
8,035,729 (100.00%)
Max Combo
528
300 / 100 / 50
423 / 0 / 0
Misses
0
Geki (Elite Beat!)
84
Katu (Beat!)
0
Mods
HD,NC
Top 50 Scoreboard
| | Rank | Score | Accuracy | Player | Max Combo | 300 / 100 / 50 | Geki | Katu | Misses | Mods | |
| --- | --- | --- | --- | --- | --- | --- | --- | --- | --- | --- | --- |
| #1 | | 8,035,729 | 100.00% | Yaong | 528 | 423&nbsp&nbsp/ 0 / 0 | 84 | 0 | 0 | HD,NC | Report |
| #2 | | 7,976,451 | 99.05% | Epiphany | 528 | 417&nbsp&nbsp/ 6 / 0 | 80 | 4 | 0 | HD,DT | Report |
| #3 | | 7,971,928 | 99.21% | Twintail | 528 | 418&nbsp&nbsp/ 5 / 0 | 79 | 5 | 0 | HD,DT | Report |
| #4 | | 7,937,550 | 99.05% | sayonara-bye | 528 | 417&nbsp&nbsp/ 6 / 0 | 78 | 6 | 0 | HD,DT | Report |
| #5 | | 7,875,469 | 97.95% | Apraxia | 528 | 410&nbsp&nbsp/ 13 / 0 | 76 | 8 | 0 | HD,DT | Report |
| #6 | | 7,839,986 | 97.48% | Ruchika | 527 | 407&nbsp&nbsp/ 16 / 0 | 74 | 10 | 0 | HD,DT | Report |
| #7 | | 7,832,801 | 98.11% | Lovestruck | 525 | 411&nbsp&nbsp/ 12 / 0 | 75 | 9 | 0 | HD,DT | Report |
| #8 | | 7,804,890 | 97.16% | Syph | 526 | 405&nbsp&nbsp/ 18 / 0 | 69 | 15 | 0 | HD,DT | Report |
| #9 | | 7,800,017 | 97.95% | Endie- | 528 | 410&nbsp&nbsp/ 13 / 0 | 76 | 8 | 0 | HD,DT | Report |
| #10 | | 7,764,751 | 97.01% | Yasen | 525 | 404&nbsp&nbsp/ 19 / 0 | 70 | 14 | 0 | HD,DT | Report |
| #11 | | 7,716,250 | 95.74% | AAA | 527 | 396&nbsp&nbsp/ 27 / 0 | 63 | 21 | 0 | HD,DT | Report |
| #12 | | 7,687,003 | 96.85% | Recia | 525 | 403&nbsp&nbsp/ 20 / 0 | 66 | 18 | 0 | HD,DT | Report |
| #13 | | 7,672,159 | 94.96% | Happy New Year | 528 | 391&nbsp&nbsp/ 32 / 0 | 60 | 24 | 0 | HD,DT | Report |
| #14 | | 7,666,516 | 97.01% | Yuh | 523 | 404&nbsp&nbsp/ 19 / 0 | 68 | 16 | 0 | HD,DT | Report |
| #15 | | 7,657,676 | 96.14% | Xilver | 526 | 399&nbsp&nbsp/ 22 / 2 | 66 | 17 | 0 | HD,DT | Report |
| #16 | | 7,657,659 | 96.22% | Rampax | 525 | 399&nbsp&nbsp/ 24 / 0 | 64 | 20 | 0 | HD,DT | Report |
| #17 | | 7,640,093 | 95.07% | Link135 | 528 | 392&nbsp&nbsp/ 30 / 1 | 64 | 19 | 0 | HD,DT | Report |
| #18 | | 7,567,831 | 99.53% | gpdl | 528 | 420&nbsp&nbsp/ 3 / 0 | 81 | 3 | 0 | HD,HR | Report |
| #19 | | 7,499,460 | 99.21% | gasanww | 528 | 418&nbsp&nbsp/ 5 / 0 | 79 | 5 | 0 | DT | Report |
| #20 | | 7,490,558 | 96.77% | desireofpainx | 517 | 403&nbsp&nbsp/ 19 / 0 | 69 | 14 | 1 | HD,DT | Report |
| #21 | | 7,438,638 | 94.33% | Freyja | 519 | 387&nbsp&nbsp/ 36 / 0 | 64 | 20 | 0 | HD,DT | Report |
| #22 | | 7,437,236 | 98.42% | hvick810 | 528 | 413&nbsp&nbsp/ 10 / 0 | 78 | 6 | 0 | HD,HR | Report |
| #23 | | 7,432,273 | 97.95% | yuuch | 528 | 410&nbsp&nbsp/ 13 / 0 | 72 | 12 | 0 | HD,HR | Report |
| #24 | | 7,418,914 | 98.11% | Daanit | 527 | 411&nbsp&nbsp/ 12 / 0 | 74 | 10 | 0 | DT | Report |
| #25 | | 7,408,112 | 97.64% | Namo | 528 | 408&nbsp&nbsp/ 15 / 0 | 72 | 12 | 0 | HD,HR | Report |
| #26 | | 7,404,039 | 98.31% | B e N i | 506 | 413&nbsp&nbsp/ 8 / 1 | 75 | 8 | 1 | HD,DT | Report |
| #27 | | 7,395,671 | 97.75% | Emula | 526 | 409&nbsp&nbsp/ 13 / 1 | 72 | 11 | 0 | DT | Report |
| #28 | | 7,391,580 | 96.97% | haruurara222 | 528 | 404&nbsp&nbsp/ 18 / 1 | 66 | 17 | 0 | HD,HR | Report |
| #29 | | 7,385,018 | 96.53% | obtio | 526 | 401&nbsp&nbsp/ 22 / 0 | 71 | 13 | 0 | DT | Report |
| #30 | | 7,379,883 | 97.95% | [ Guardian ] | 525 | 410&nbsp&nbsp/ 13 / 0 | 72 | 12 | 0 | DT | Report |
| #31 | | 7,363,438 | 97.01% | Raindrop | 528 | 404&nbsp&nbsp/ 19 / 0 | 72 | 12 | 0 | HD,HR | Report |
| #32 | | 7,359,340 | 95.90% | My Girl Ruri 96 | 527 | 397&nbsp&nbsp/ 26 / 0 | 69 | 15 | 0 | HD,HR | Report |
| #33 | | 7,348,807 | 94.33% | GSBlank | 515 | 387&nbsp&nbsp/ 36 / 0 | 62 | 22 | 0 | HD,DT | Report |
| #34 | | 7,347,470 | 97.16% | -Kaos | 523 | 405&nbsp&nbsp/ 18 / 0 | 70 | 14 | 0 | DT | Report |
| #35 | | 7,337,672 | 96.53% | NekoAiden | 523 | 401&nbsp&nbsp/ 22 / 0 | 69 | 15 | 0 | DT | Report |
| #36 | | 7,330,152 | 96.69% | katatakatata | 528 | 402&nbsp&nbsp/ 21 / 0 | 68 | 16 | 0 | HD,HR | Report |
| #37 | | 7,327,905 | 93.18% | nr_pm | 523 | 380&nbsp&nbsp/ 42 / 1 | 56 | 27 | 0 | HD,DT | Report |
| #38 | | 7,322,700 | 97.32% | BlueFlame | 525 | 406&nbsp&nbsp/ 17 / 0 | 71 | 13 | 0 | DT | Report |
| #39 | | 7,304,909 | 96.22% | ReaL motion | 527 | 399&nbsp&nbsp/ 24 / 0 | 67 | 17 | 0 | HD,HR | Report |
| #40 | | 7,277,873 | 97.16% | nicogame14 | 523 | 405&nbsp&nbsp/ 18 / 0 | 69 | 15 | 0 | DT | Report |
| #41 | | 7,273,804 | 94.60% | val0108 | 527 | 389&nbsp&nbsp/ 33 / 1 | 57 | 26 | 0 | HD,HR | Report |
| #42 | | 7,254,742 | 96.06% | Kenny | 524 | 398&nbsp&nbsp/ 25 / 0 | 69 | 15 | 0 | DT | Report |
| #43 | | 7,239,242 | 96.22% | Reira | 526 | 399&nbsp&nbsp/ 24 / 0 | 63 | 21 | 0 | DT | Report |
| #44 | | 7,231,915 | 94.52% | xasuma | 528 | 390&nbsp&nbsp/ 26 / 7 | 64 | 18 | 0 | HD,HR | Report |
| #45 | | 7,231,807 | 95.11% | Windshear | 528 | 392&nbsp&nbsp/ 31 / 0 | 64 | 20 | 0 | HD,HR | Report |
| #46 | | 7,213,230 | 94.09% | Dapent | 527 | 386&nbsp&nbsp/ 36 / 0 | 58 | 25 | 1 | HD,HR | Report |
| #47 | | 7,189,374 | 100.00% | Aikyuu-Chan | 528 | 423&nbsp&nbsp/ 0 / 0 | 84 | 0 | 0 | HD,PF | Report |
| #48 | | 7,187,174 | 100.00% | little Agile | 528 | 423&nbsp&nbsp/ 0 / 0 | 84 | 0 | 0 | HD | Report |
| #49 | | 7,169,767 | 99.68% | shunsatu | 528 | 421&nbsp&nbsp/ 2 / 0 | 82 | 2 | 0 | HD | Report |
| #50 | | 7,168,280 | 96.06% | Komaa | 524 | 398&nbsp&nbsp/ 25 / 0 | 67 | 17 | 0 | NC | Report |