Artist:
Frederic
Circle Size:

Approach Rate:

Title:
OWARASE NIGHT
HP Drain:

Star Difficulty:

(5.16)
Creator:
n0ah
Accuracy:

Length:
4:07 (4:04 drain)
Source:
Genre:
Unspecified (Other)
BPM:
150
Tags:
cptsqbany skubi
User Rating:
Success Rate:
Points of Failure:


(graph is accumulative, based on % at fail/retry)

4.4% (441 of 10026 plays)

Submitted:
Loved:
Mar 22, 2017
Nov 18, 2017
Rating Spread:

Favourited 157 times in total

Users that love this map: bojestvo, Rockstar2, -GN, FoolB, MillhioreF, shigurin, jackylam5, Kosmit, Lunirs, Myylk, Pittigbaasje, Nukrid, LyanPayj, Ishkiz, VanillaSandvich, onyaga, Tobirama Senju, Ryuu Shiro, Convert, rarzzz and many more!
Options:
Modding / Discussion
This map is in a LOVED state.
As such, it will not award any pp and leaderboards may be reset by the beatmap creator.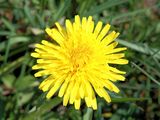 .
#
1
-
o
d
d
l
o
o
p
|
#
2
-
o
w
a
r
a
s
e
n
i
g
h
t
|
#
3
-
o
n
l
y
w
o
n
d
e
r
(soonTM)
Collab with CptSqBany :) (He did odds I did evens)


check the storyboard if you're too lazy to open editor
-GN is in the lead! ()
Score
19,404,605 (99.08%)
Max Combo
948
300 / 100 / 50
806 / 10 / 1
Misses
0
Geki (Elite Beat!)
127
Katu (Beat!)
5
Mods
HD
Top 50 Scoreboard
| | Rank | Score | Accuracy | Player | Max Combo | 300 / 100 / 50 | Geki | Katu | Misses | Mods | |
| --- | --- | --- | --- | --- | --- | --- | --- | --- | --- | --- | --- |
| #1 | | 19,404,605 | 99.08% | -GN | 948 | 806&nbsp&nbsp/ 10 / 1 | 127 | 5 | 0 | HD | Report |
| #2 | | 18,561,040 | 99.92% | Maxe191 | 948 | 816&nbsp&nbsp/ 1 / 0 | 132 | 1 | 0 | None | Report |
| #3 | | 18,110,516 | 97.96% | YokesPai | 948 | 792&nbsp&nbsp/ 25 / 0 | 121 | 12 | 0 | None | Report |
| #4 | | 18,008,436 | 97.96% | MillhioreF | 948 | 793&nbsp&nbsp/ 20 / 4 | 123 | 9 | 0 | None | Report |
| #5 | | 11,947,138 | 96.31% | shigurin | 761 | 775&nbsp&nbsp/ 33 / 5 | 111 | 17 | 4 | None | Report |
| #6 | | 11,002,552 | 98.04% | VanillaSandvich | 723 | 797&nbsp&nbsp/ 12 / 0 | 118 | 11 | 8 | None | Report |
| #7 | | 9,881,771 | 99.27% | Oiso | 947 | 808&nbsp&nbsp/ 9 / 0 | 127 | 6 | 0 | EZ,HD | Report |
| #8 | | 9,421,288 | 99.92% | amanatu2 | 948 | 816&nbsp&nbsp/ 1 / 0 | 132 | 1 | 0 | EZ | Report |
| #9 | | 9,382,612 | 99.59% | PurpleSatanWeed | 948 | 812&nbsp&nbsp/ 5 / 0 | 131 | 2 | 0 | EZ | Report |
| #10 | | 9,305,082 | 99.10% | 7Hira | 947 | 806&nbsp&nbsp/ 11 / 0 | 125 | 8 | 0 | EZ | Report |
| #11 | | 9,203,384 | 97.18% | Tohru | 621 | 787&nbsp&nbsp/ 17 / 8 | 123 | 5 | 5 | None | Report |
| #12 | | 7,625,802 | 99.39% | Error- | 843 | 810&nbsp&nbsp/ 6 / 0 | 126 | 6 | 1 | EZ | Report |
| #13 | | 7,372,046 | 96.14% | _DerF | 555 | 772&nbsp&nbsp/ 39 / 3 | 116 | 12 | 3 | None | Report |
| #14 | | 7,371,852 | 90.27% | peng | 558 | 707&nbsp&nbsp/ 80 / 23 | 88 | 32 | 7 | None | Report |
| #15 | | 6,845,038 | 97.14% | Okinotori | 531 | 789&nbsp&nbsp/ 11 / 6 | 121 | 5 | 11 | None | Report |
| #16 | | 6,817,192 | 94.23% | Nyanaro | 544 | 753&nbsp&nbsp/ 47 / 7 | 103 | 20 | 10 | None | Report |
| #17 | | 6,221,366 | 96.39% | Haxel | 760 | 779&nbsp&nbsp/ 24 / 3 | 115 | 10 | 11 | EZ | Report |
| #18 | | 6,203,440 | 97.08% | fanzhen0019 | 458 | 785&nbsp&nbsp/ 21 / 7 | 117 | 12 | 4 | None | Report |
| #19 | | 6,009,044 | 97.29% | Skyo | 430 | 786&nbsp&nbsp/ 26 / 1 | 109 | 19 | 4 | None | Report |
| #20 | | 5,412,696 | 96.90% | Lolzep | 420 | 786&nbsp&nbsp/ 15 / 4 | 117 | 6 | 12 | None | Report |
| #21 | | 4,959,752 | 92.92% | badeatudorpetre | 404 | 737&nbsp&nbsp/ 63 / 7 | 85 | 37 | 10 | None | Report |
| #22 | | 4,839,780 | 91.41% | Intravenoes | 373 | 718&nbsp&nbsp/ 84 / 5 | 71 | 57 | 10 | None | Report |
| #23 | | 4,769,954 | 96.74% | 404 AimNotFound | 437 | 782&nbsp&nbsp/ 24 / 2 | 104 | 19 | 9 | None | Report |
| #24 | | 4,416,518 | 94.10% | Skystar | 373 | 754&nbsp&nbsp/ 41 / 7 | 107 | 17 | 15 | None | Report |
| #25 | | 4,294,742 | 92.92% | Godot | 384 | 738&nbsp&nbsp/ 62 / 3 | 88 | 34 | 14 | None | Report |
| #26 | | 4,258,196 | 92.86% | WubWoofWolf | 376 | 744&nbsp&nbsp/ 38 / 12 | 104 | 13 | 23 | None | Report |
| #27 | | 4,086,818 | 92.78% | Koalazy | 372 | 740&nbsp&nbsp/ 50 / 8 | 103 | 15 | 19 | None | Report |
| #28 | | 4,070,430 | 95.68% | Milan_B | 581 | 772&nbsp&nbsp/ 28 / 2 | 114 | 11 | 15 | EZ | Report |
| #29 | | 3,821,156 | 94.31% | blahpy | 369 | 757&nbsp&nbsp/ 38 / 5 | 98 | 21 | 17 | None | Report |
| #30 | | 3,425,296 | 93.23% | HuaLeGeJiBa | 540 | 745&nbsp&nbsp/ 47 / 6 | 115 | 10 | 19 | EZ | Report |
| #31 | | 3,387,244 | 95.29% | MCWG | 530 | 769&nbsp&nbsp/ 25 / 7 | 112 | 11 | 16 | EZ | Report |
| #32 | | 3,295,776 | 89.53% | Lazerboy94 | 333 | 707&nbsp&nbsp/ 64 / 19 | 93 | 19 | 27 | None | Report |
| #33 | | 3,294,638 | 92.17% | BonanzaBlast | 330 | 736&nbsp&nbsp/ 46 / 10 | 98 | 20 | 25 | None | Report |
| #34 | | 3,227,542 | 96.21% | Gokateigo | 503 | 775&nbsp&nbsp/ 28 / 10 | 112 | 12 | 4 | EZ | Report |
| #35 | | 3,095,320 | 92.27% | D3adEye | 512 | 733&nbsp&nbsp/ 56 / 13 | 98 | 20 | 15 | EZ | Report |
| #36 | | 2,812,038 | 90.37% | - Darko - | 291 | 718&nbsp&nbsp/ 52 / 18 | 88 | 26 | 29 | None | Report |
| #37 | | 2,729,964 | 86.76% | Usernametwo | 292 | 674&nbsp&nbsp/ 97 / 15 | 77 | 35 | 31 | None | Report |
| #38 | | 2,554,420 | 88.45% | rinuko | 278 | 695&nbsp&nbsp/ 70 / 26 | 90 | 24 | 26 | None | Report |
| #39 | | 2,247,114 | 94.47% | WatchuWatching | 360 | 760&nbsp&nbsp/ 29 / 13 | 112 | 8 | 15 | EZ | Report |
| #40 | | 2,161,298 | 92.76% | Doomsday | 209 | 743&nbsp&nbsp/ 40 / 9 | 104 | 9 | 25 | None | Report |
| #41 | | 1,844,312 | 93.53% | Kondou-Shinichi | 263 | 748&nbsp&nbsp/ 44 / 9 | 105 | 13 | 16 | EZ | Report |
| #42 | | 1,824,171 | 90.86% | LyanPayj | 290 | 730&nbsp&nbsp/ 27 / 20 | 104 | 9 | 40 | EZ,DT,FL | Report |
| #43 | | 1,683,098 | 90.17% | Chassit | 177 | 717&nbsp&nbsp/ 51 / 16 | 89 | 19 | 33 | None | Report |
| #44 | | 1,615,822 | 92.11% | TO JAGLAK | 120 | 737&nbsp&nbsp/ 41 / 11 | 94 | 20 | 28 | None | Report |
| #45 | | 1,608,288 | 93.00% | Luna Flina | 281 | 744&nbsp&nbsp/ 42 / 11 | 108 | 13 | 20 | EZ | Report |
| #46 | | 1,569,846 | 93.27% | Aery | 181 | 750&nbsp&nbsp/ 32 / 8 | 108 | 11 | 27 | EZ,HD | Report |
| #47 | | 1,539,700 | 90.62% | - Squishi | 269 | 722&nbsp&nbsp/ 53 / 4 | 95 | 19 | 38 | EZ | Report |
| #48 | | 1,465,746 | 82.54% | YoYo412 | 178 | 628&nbsp&nbsp/ 131 / 16 | 59 | 41 | 42 | None | Report |
| #49 | | 1,464,746 | 88.13% | Minorsonek | 118 | 689&nbsp&nbsp/ 84 / 18 | 76 | 32 | 26 | None | Report |
| #50 | | 1,426,591 | 80.80% | exc | 123 | 606&nbsp&nbsp/ 154 / 17 | 56 | 46 | 40 | HD,DT | Report |