Artist:
Street
Circle Size:

Approach Rate:

Title:
Hacking Code
HP Drain:

Star Difficulty:

(5.64)
Creator:
Mir
Accuracy:

Length:
5:10 (5:09 drain)
Source:
Genre:
Electronic (German)
BPM:
174
Tags:
dark ambient drum and bass driving instructions gps german wubs neurofunk technical drum'n'bass wassoy!! ひなちらぴ hinachirapi いぬすけ inusuke rakugaki records
User Rating:
Success Rate:
Points of Failure:


(graph is accumulative, based on % at fail/retry)

6.2% (3934 of 63361 plays)

Submitted:
Ranked:
Mar 12, 2017
Apr 17, 2017
Rating Spread:

Favourited 66 times in total

Users that love this map: syoutoku1, s3rl, HKrecords_, Fedora Goose, DyushaG, Future, Yumbtah, justboss, My Angel Rize, kittykatmiku12, Nixxion, sdafsf, Moshu_X, AlneCraft, Invertable, Zer0-, Gamer_DoN, Silenciak, Axaptice, xLolicore- and many more!
Options:
Modding / Discussion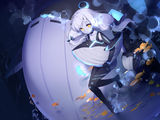 Thanks xLolicore- for the banner!
Custom hitsounds recommended to be on!
Mun did an amazing job with the keysounds and stuff.
collapsed text
Thanks
Mun
for the hit/keysounding!
Halfy said push this forward. So I pushed! \o/
This map apparently feels very heavy.
Background source
Metadata source
Toy is in the lead! ()
Score
82,708,944 (99.21%)
Max Combo
1966
300 / 100 / 50
1243 / 15 / 0
Misses
0
Geki (Elite Beat!)
386
Katu (Beat!)
13
Mods
HD
Top 50 Scoreboard
| | Rank | Score | Accuracy | Player | Max Combo | 300 / 100 / 50 | Geki | Katu | Misses | Mods | |
| --- | --- | --- | --- | --- | --- | --- | --- | --- | --- | --- | --- |
| #1 | | 82,708,944 | 99.21% | Toy | 1966 | 1243&nbsp&nbsp/ 15 / 0 | 386 | 13 | 0 | HD | Report |
| #2 | | 77,510,640 | 98.83% | DigitalHypno | 1965 | 1236&nbsp&nbsp/ 22 / 0 | 381 | 18 | 0 | None | Report |
| #3 | | 76,282,870 | 97.07% | DualAkira | 1948 | 1205&nbsp&nbsp/ 44 / 9 | 360 | 36 | 0 | None | Report |
| #4 | | 76,115,320 | 97.62% | Pring | 1953 | 1213&nbsp&nbsp/ 45 / 0 | 363 | 36 | 0 | None | Report |
| #5 | | 75,090,860 | 96.66% | - Aki | 1943 | 1195&nbsp&nbsp/ 63 / 0 | 343 | 56 | 0 | None | Report |
| #6 | | 74,741,390 | 96.49% | [ Umaruun ] | 1941 | 1192&nbsp&nbsp/ 65 / 1 | 346 | 52 | 0 | None | Report |
| #7 | | 72,468,470 | 93.53% | Pray | 1940 | 1136&nbsp&nbsp/ 122 / 0 | 314 | 85 | 0 | None | Report |
| #8 | | 52,861,110 | 94.41% | Kyoushouryuu | 1653 | 1153&nbsp&nbsp/ 104 / 0 | 319 | 79 | 1 | None | Report |
| #9 | | 52,261,300 | 98.18% | Jameslike | 1565 | 1225&nbsp&nbsp/ 30 / 1 | 367 | 30 | 2 | None | Report |
| #10 | | 51,461,160 | 96.41% | Palace | 1608 | 1195&nbsp&nbsp/ 50 / 7 | 352 | 40 | 6 | None | Report |
| #11 | | 48,511,850 | 96.70% | SSaturday | 1558 | 1197&nbsp&nbsp/ 58 / 1 | 347 | 50 | 2 | None | Report |
| #12 | | 47,106,810 | 96.40% | Karthy | 1491 | 1192&nbsp&nbsp/ 61 / 2 | 343 | 53 | 3 | None | Report |
| #13 | | 46,440,220 | 98.12% | Jace | 1486 | 1223&nbsp&nbsp/ 34 / 0 | 366 | 32 | 1 | None | Report |
| #14 | | 45,655,560 | 96.05% | Doomsday | 1423 | 1185&nbsp&nbsp/ 68 / 4 | 335 | 62 | 1 | None | Report |
| #15 | | 43,810,270 | 98.49% | Noname0 | 1370 | 1231&nbsp&nbsp/ 24 / 0 | 377 | 19 | 3 | None | Report |
| #16 | | 41,797,120 | 97.35% | - Phantasma - | 1361 | 1209&nbsp&nbsp/ 46 / 2 | 357 | 40 | 1 | None | Report |
| #17 | | 41,683,450 | 95.55% | ftg | 1461 | 1175&nbsp&nbsp/ 81 / 0 | 344 | 53 | 2 | None | Report |
| #18 | | 40,474,252 | 97.67% | Kip | 1373 | 1215&nbsp&nbsp/ 41 / 0 | 364 | 33 | 2 | HD | Report |
| #19 | | 39,452,480 | 97.38% | Woffel | 1272 | 1210&nbsp&nbsp/ 45 / 0 | 357 | 40 | 3 | None | Report |
| #20 | | 38,900,270 | 97.27% | Ritzeh | 1321 | 1211&nbsp&nbsp/ 34 / 8 | 361 | 32 | 5 | None | Report |
| #21 | | 37,743,840 | 92.25% | Shiny Chariot | 1332 | 1114&nbsp&nbsp/ 138 / 3 | 297 | 97 | 3 | None | Report |
| #22 | | 37,286,400 | 97.34% | rinuko | 1280 | 1211&nbsp&nbsp/ 40 / 1 | 358 | 36 | 6 | None | Report |
| #23 | | 36,987,810 | 95.12% | Duftende Pizza | 1327 | 1167&nbsp&nbsp/ 88 / 2 | 330 | 66 | 1 | None | Report |
| #24 | | 36,078,637 | 96.54% | Zavarka | 1308 | 1196&nbsp&nbsp/ 54 / 3 | 350 | 45 | 5 | HD | Report |
| #25 | | 35,656,990 | 97.72% | GiraffekNuL | 1113 | 1218&nbsp&nbsp/ 31 / 6 | 368 | 25 | 3 | None | Report |
| #26 | | 35,474,440 | 88.58% | Sanctus | 1377 | 1062&nbsp&nbsp/ 144 / 26 | 298 | 73 | 26 | None | Report |
| #27 | | 35,425,509 | 94.62% | Ignite | 1259 | 1159&nbsp&nbsp/ 94 / 0 | 328 | 68 | 5 | HD | Report |
| #28 | | 35,369,270 | 95.73% | L1NKED | 1322 | 1180&nbsp&nbsp/ 73 / 0 | 336 | 60 | 5 | None | Report |
| #29 | | 33,524,590 | 95.55% | My Angelsim | 1273 | 1176&nbsp&nbsp/ 78 / 0 | 337 | 59 | 4 | None | Report |
| #30 | | 33,289,780 | 96.46% | Genjuro | 1266 | 1197&nbsp&nbsp/ 46 / 7 | 351 | 39 | 8 | None | Report |
| #31 | | 33,267,540 | 95.40% | Enns | 1276 | 1177&nbsp&nbsp/ 68 / 3 | 342 | 52 | 10 | None | Report |
| #32 | | 32,842,990 | 94.91% | Bat777 | 1205 | 1167&nbsp&nbsp/ 78 / 6 | 336 | 55 | 7 | None | Report |
| #33 | | 32,276,510 | 98.18% | Woey | 1264 | 1228&nbsp&nbsp/ 19 / 5 | 375 | 18 | 6 | None | Report |
| #34 | | 30,521,256 | 94.54% | Tem | 1170 | 1156&nbsp&nbsp/ 100 / 0 | 329 | 69 | 2 | HD | Report |
| #35 | | 27,853,010 | 82.63% | -Akito | 1197 | 938&nbsp&nbsp/ 299 / 11 | 216 | 170 | 10 | None | Report |
| #36 | | 27,473,310 | 93.47% | - Matha - | 1004 | 1138&nbsp&nbsp/ 112 / 3 | 310 | 84 | 5 | None | Report |
| #37 | | 26,821,850 | 94.66% | Lirufication | 1027 | 1160&nbsp&nbsp/ 91 / 3 | 327 | 66 | 4 | None | Report |
| #38 | | 26,805,320 | 97.16% | taku | 1083 | 1207&nbsp&nbsp/ 46 / 0 | 355 | 40 | 5 | None | Report |
| #39 | | 26,066,352 | 97.62% | little Agile | 935 | 1215&nbsp&nbsp/ 39 / 0 | 362 | 35 | 4 | HD | Report |
| #40 | | 25,436,440 | 96.50% | SanteriP | 969 | 1198&nbsp&nbsp/ 39 / 18 | 359 | 33 | 3 | None | Report |
| #41 | | 24,235,717 | 97.77% | Spork Lover | 878 | 1217&nbsp&nbsp/ 38 / 2 | 366 | 31 | 1 | HD | Report |
| #42 | | 23,958,670 | 97.79% | Apraxia | 904 | 1217&nbsp&nbsp/ 39 / 1 | 361 | 36 | 1 | None | Report |
| #43 | | 23,850,315 | 95.87% | Rohulk | 785 | 1183&nbsp&nbsp/ 69 / 0 | 349 | 47 | 6 | HD,HR | Report |
| #44 | | 22,743,180 | 95.27% | kaypooma | 926 | 1176&nbsp&nbsp/ 63 / 9 | 341 | 46 | 10 | None | Report |
| #45 | | 22,544,560 | 96.66% | Mir | 908 | 1198&nbsp&nbsp/ 52 / 4 | 355 | 40 | 4 | None | Report |
| #46 | | 22,370,460 | 96.10% | thaibuy | 745 | 1185&nbsp&nbsp/ 72 / 0 | 350 | 48 | 1 | None | Report |
| #47 | | 21,961,330 | 96.00% | VRainbow | 1007 | 1190&nbsp&nbsp/ 50 / 6 | 349 | 40 | 12 | None | Report |
| #48 | | 21,861,780 | 92.34% | rinkon | 823 | 1118&nbsp&nbsp/ 130 / 2 | 301 | 91 | 8 | HR | Report |
| #49 | | 21,764,840 | 96.37% | Cappy | 873 | 1193&nbsp&nbsp/ 58 / 0 | 344 | 49 | 7 | None | Report |
| #50 | | 21,749,620 | 95.97% | Mizuru | 866 | 1184&nbsp&nbsp/ 70 / 0 | 342 | 54 | 4 | None | Report |