Artist:
Owl City
Circle Size:

Approach Rate:

Title:
Fireflies
HP Drain:

Star Difficulty:

(2.97)
Creator:
Arphimigon
Accuracy:

Length:
3:19 (2:32 drain)
Source:
Genre:
Pop (English)
BPM:
90
Tags:
low bpm pop electronica adam young
User Rating:
Success Rate:
Points of Failure:


(graph is accumulative, based on % at fail/retry)

12.0% (1827 of 15201 plays)

Submitted:
Ranked:
Jan 31, 2017
Feb 12, 2018
Rating Spread:

Favourited 33 times in total

Users that love this map: chaica, jankopollo, Tomadoi, Jageko, worleth, superhero12, Christopher378, _Batman, jomilou, Candiezii, sonakl, RizSama, Bell-Chan666, Zoro-007, AlexNau, Yodawho, Pigzilla147, LazyPotato34, blasycraft, herib and many more!
Options:
Modding / Discussion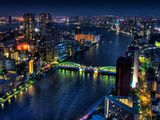 This map was mapped for my (now) ex-girlfriend.
For everyone else, I hope it makes you happy.
StreaminDemon is in the lead! ()
Score
5,840,097 (100.00%)
Max Combo
590
300 / 100 / 50
352 / 0 / 0
Misses
0
Geki (Elite Beat!)
60
Katu (Beat!)
0
Mods
HD,DT
Top 50 Scoreboard
| | Rank | Score | Accuracy | Player | Max Combo | 300 / 100 / 50 | Geki | Katu | Misses | Mods | |
| --- | --- | --- | --- | --- | --- | --- | --- | --- | --- | --- | --- |
| #1 | | 5,840,097 | 100.00% | StreaminDemon | 590 | 352&nbsp&nbsp/ 0 / 0 | 60 | 0 | 0 | HD,DT | Report |
| #2 | | 5,840,097 | 100.00% | Kano | 590 | 352&nbsp&nbsp/ 0 / 0 | 60 | 0 | 0 | HD,DT | Report |
| #3 | | 5,826,107 | 99.81% | xasuma | 590 | 351&nbsp&nbsp/ 1 / 0 | 59 | 1 | 0 | HD,DT | Report |
| #4 | | 5,819,154 | 99.81% | Lilily | 590 | 351&nbsp&nbsp/ 1 / 0 | 59 | 1 | 0 | HD,DT | Report |
| #5 | | 5,811,585 | 99.62% | EMPNUTS | 590 | 350&nbsp&nbsp/ 2 / 0 | 58 | 2 | 0 | HD,DT | Report |
| #6 | | 5,809,462 | 99.05% | Obese | 590 | 347&nbsp&nbsp/ 5 / 0 | 55 | 5 | 0 | HD,DT | Report |
| #7 | | 5,802,504 | 99.62% | Turbo-Tapczan | 590 | 350&nbsp&nbsp/ 2 / 0 | 58 | 2 | 0 | HD,DT | Report |
| #8 | | 5,792,532 | 99.24% | jehlp | 590 | 348&nbsp&nbsp/ 4 / 0 | 57 | 3 | 0 | HD,DT | Report |
| #9 | | 5,747,463 | 98.48% | Golrin | 589 | 344&nbsp&nbsp/ 8 / 0 | 52 | 8 | 0 | HD,DT | Report |
| #10 | | 5,736,140 | 98.30% | Beniek | 590 | 343&nbsp&nbsp/ 9 / 0 | 52 | 8 | 0 | HD,DT | Report |
| #11 | | 5,734,261 | 98.67% | moosepi | 590 | 345&nbsp&nbsp/ 7 / 0 | 53 | 7 | 0 | HD,DT | Report |
| #12 | | 5,732,495 | 98.86% | Ryuuko Matoi | 589 | 346&nbsp&nbsp/ 6 / 0 | 56 | 4 | 0 | HD,DT | Report |
| #13 | | 5,728,894 | 98.48% | Nussegge | 590 | 344&nbsp&nbsp/ 8 / 0 | 52 | 8 | 0 | HD,DT | Report |
| #14 | | 5,718,871 | 98.11% | Skidayo | 589 | 342&nbsp&nbsp/ 10 / 0 | 51 | 9 | 0 | HD,DT | Report |
| #15 | | 5,711,896 | 97.35% | Sly | 589 | 338&nbsp&nbsp/ 14 / 0 | 47 | 13 | 0 | HD,DT | Report |
| #16 | | 5,696,224 | 97.44% | Suwako-sama | 590 | 339&nbsp&nbsp/ 11 / 2 | 50 | 8 | 0 | HD,DT | Report |
| #17 | | 5,688,286 | 97.16% | _verto_ | 590 | 337&nbsp&nbsp/ 15 / 0 | 46 | 14 | 0 | HD,DT | Report |
| #18 | | 5,645,186 | 96.97% | TheMefisto | 589 | 336&nbsp&nbsp/ 16 / 0 | 46 | 14 | 0 | HD,DT | Report |
| #19 | | 5,644,290 | 96.16% | rockstarrzz | 589 | 332&nbsp&nbsp/ 19 / 1 | 43 | 16 | 0 | HD,DT | Report |
| #20 | | 5,632,885 | 97.16% | Notsuren | 587 | 337&nbsp&nbsp/ 15 / 0 | 49 | 11 | 0 | HD,DT | Report |
| #21 | | 5,606,075 | 96.40% | Cheeen | 590 | 333&nbsp&nbsp/ 19 / 0 | 45 | 15 | 0 | HD,DT | Report |
| #22 | | 5,588,386 | 98.86% | Windshear | 584 | 346&nbsp&nbsp/ 6 / 0 | 55 | 5 | 0 | HD,DT | Report |
| #23 | | 5,583,560 | 95.27% | BzMasked | 588 | 327&nbsp&nbsp/ 25 / 0 | 41 | 19 | 0 | HD,DT | Report |
| #24 | | 5,553,230 | 99.10% | [HDHR] | 576 | 348&nbsp&nbsp/ 2 / 1 | 56 | 2 | 1 | HD,DT | Report |
| #25 | | 5,545,732 | 98.11% | - Legacy | 584 | 342&nbsp&nbsp/ 10 / 0 | 50 | 10 | 0 | HD,DT | Report |
| #26 | | 5,534,152 | 95.79% | Xanzure | 590 | 330&nbsp&nbsp/ 21 / 1 | 44 | 15 | 0 | HD,DT | Report |
| #27 | | 5,533,524 | 100.00% | _Crescent | 590 | 352&nbsp&nbsp/ 0 / 0 | 60 | 0 | 0 | HD,HR | Report |
| #28 | | 5,520,219 | 96.97% | unmazingly | 584 | 336&nbsp&nbsp/ 16 / 0 | 47 | 13 | 0 | HD,DT | Report |
| #29 | | 5,516,182 | 100.00% | Yolshka | 590 | 352&nbsp&nbsp/ 0 / 0 | 60 | 0 | 0 | DT | Report |
| #30 | | 5,498,350 | 99.24% | RojuN | 590 | 348&nbsp&nbsp/ 4 / 0 | 56 | 4 | 0 | HD,HR | Report |
| #31 | | 5,490,293 | 99.24% | DeadZoNeD | 590 | 348&nbsp&nbsp/ 4 / 0 | 56 | 4 | 0 | DT | Report |
| #32 | | 5,486,869 | 98.11% | Neui | 590 | 342&nbsp&nbsp/ 10 / 0 | 50 | 10 | 0 | HD,HR | Report |
| #33 | | 5,472,217 | 98.30% | Kum Hia | 590 | 343&nbsp&nbsp/ 9 / 0 | 51 | 9 | 0 | HD,HR | Report |
| #34 | | 5,467,974 | 99.01% | l1mi | 590 | 347&nbsp&nbsp/ 4 / 1 | 55 | 4 | 0 | NC | Report |
| #35 | | 5,445,611 | 97.25% | OcklePod | 575 | 338&nbsp&nbsp/ 13 / 0 | 49 | 10 | 1 | HD,NC | Report |
| #36 | | 5,440,255 | 98.86% | Olib | 590 | 346&nbsp&nbsp/ 6 / 0 | 55 | 5 | 0 | DT | Report |
| #37 | | 5,427,085 | 98.01% | Zukoia | 589 | 342&nbsp&nbsp/ 9 / 0 | 51 | 8 | 1 | HD,HR | Report |
| #38 | | 5,386,459 | 97.82% | Kabame | 590 | 341&nbsp&nbsp/ 9 / 2 | 50 | 9 | 0 | HD,HR | Report |
| #39 | | 5,357,244 | 97.30% | Picle | 590 | 338&nbsp&nbsp/ 13 / 1 | 48 | 11 | 0 | HD,HR | Report |
| #40 | | 5,354,756 | 96.97% | triffman33 | 590 | 336&nbsp&nbsp/ 16 / 0 | 47 | 13 | 0 | HD,HR | Report |
| #41 | | 5,346,166 | 97.16% | ntmleo | 590 | 337&nbsp&nbsp/ 15 / 0 | 48 | 12 | 0 | DT | Report |
| #42 | | 5,329,469 | 97.16% | [-D a n n y-] | 589 | 337&nbsp&nbsp/ 15 / 0 | 47 | 13 | 0 | NC | Report |
| #43 | | 5,281,274 | 98.63% | Mediosa | 581 | 345&nbsp&nbsp/ 6 / 1 | 53 | 6 | 0 | HD,HR | Report |
| #44 | | 5,278,878 | 97.63% | [Lucky] | 566 | 340&nbsp&nbsp/ 11 / 0 | 49 | 10 | 1 | HD,DT | Report |
| #45 | | 5,277,022 | 94.03% | DingleHopper | 589 | 321&nbsp&nbsp/ 29 / 2 | 40 | 18 | 0 | NC | Report |
| #46 | | 5,275,091 | 95.98% | Acker3 | 590 | 331&nbsp&nbsp/ 20 / 1 | 44 | 15 | 0 | HD,HR | Report |
| #47 | | 5,273,702 | 97.92% | Arx Alveria | 583 | 341&nbsp&nbsp/ 11 / 0 | 51 | 9 | 0 | DT | Report |
| #48 | | 5,260,169 | 95.22% | Ferra_San | 590 | 327&nbsp&nbsp/ 24 / 1 | 42 | 17 | 0 | DT,SD | Report |
| #49 | | 5,240,864 | 94.70% | soer14 | 587 | 324&nbsp&nbsp/ 28 / 0 | 42 | 18 | 0 | DT | Report |
| #50 | | 5,236,937 | 94.03% | MaDiify | 590 | 321&nbsp&nbsp/ 29 / 2 | 35 | 23 | 0 | NC | Report |