Beatmap Listing » ke-ji feat. Nanahira - Ange du Blanc Pur
Artist:
ke-ji feat. Nanahira
Circle Size:

Approach Rate:

Title:
Ange du Blanc Pur
HP Drain:

Star Difficulty:

(7.10)
Creator:
BarkingMadDog
Accuracy:

Length:
3:57 (3:35 drain)
Source:
Genre:
Unspecified (Other)
BPM:
180
Tags:
colory starry utaite confetto pop death stream
User Rating:
Success Rate:
Points of Failure:


(graph is accumulative, based on % at fail/retry)

7.1% (41033 of 574324 plays)

Submitted:
Loved:
Jan 28, 2017
Feb 14, 2017
Rating Spread:

Favourited 665 times in total

Users that love this map: Michiru-, Musty, Piotrekol, Saffaz, JanteSmith, Lantine, Exploshun, taku, Xathos, Attack, Shizuku-, Invictus Tiberius, shigurin, Taketori_hishou, CPLs, Hasawa Kraenes, - Eucliwood -, WrongVersion, EndlessWaltz, Mokou-F and many more!
Options:
Modding / Discussion
This map is in a LOVED state.
As such, it will not award any pp and leaderboards may be reset by the beatmap creator.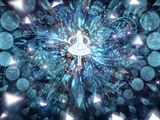 NANAHIRAAA!!!!!!
Thanks to:
Azer, Benny- , BoberOfDarkness, Dare, DT-sama, Musty,
Pittigbaasje, [ -Scarlet- ], Sebu, Shiguri,

Syph

and everyone who favourited!
THANKS TO Shiguri FOR TIMING!!!
♥
MrBooM is in the lead! ()
Score
81,249,332 (97.90%)
Max Combo
1782
300 / 100 / 50
1323 / 43 / 0
Misses
0
Geki (Elite Beat!)
273
Katu (Beat!)
29
Mods
HD,HR
Top 50 Scoreboard
| | Rank | Score | Accuracy | Player | Max Combo | 300 / 100 / 50 | Geki | Katu | Misses | Mods | |
| --- | --- | --- | --- | --- | --- | --- | --- | --- | --- | --- | --- |
| #1 | | 81,249,332 | 97.90% | MrBooM | 1782 | 1323&nbsp&nbsp/ 43 / 0 | 273 | 29 | 0 | HD,HR | Report |
| #2 | | 78,319,164 | 99.71% | bro_gamer72 | 1785 | 1360&nbsp&nbsp/ 6 / 0 | 297 | 5 | 0 | HD | Report |
| #3 | | 77,852,142 | 99.17% | Rafis | 1784 | 1349&nbsp&nbsp/ 17 / 0 | 288 | 14 | 0 | HR | Report |
| #4 | | 77,060,811 | 98.43% | Azer | 1786 | 1334&nbsp&nbsp/ 31 / 1 | 283 | 18 | 0 | HD | Report |
| #5 | | 76,520,266 | 97.91% | firebat92 | 1785 | 1324&nbsp&nbsp/ 39 / 3 | 280 | 21 | 0 | HR | Report |
| #6 | | 76,099,641 | 97.67% | NerO | 1783 | 1319&nbsp&nbsp/ 44 / 3 | 274 | 27 | 0 | HD | Report |
| #7 | | 75,958,696 | 97.36% | Lovestruck | 1783 | 1312&nbsp&nbsp/ 54 / 0 | 271 | 31 | 0 | HD | Report |
| #8 | | 75,918,438 | 97.27% | Haganenno | 1784 | 1310&nbsp&nbsp/ 56 / 0 | 267 | 35 | 0 | HD | Report |
| #9 | | 75,000,205 | 98.73% | Spare | 1733 | 1341&nbsp&nbsp/ 23 / 0 | 283 | 18 | 2 | HR | Report |
| #10 | | 74,321,930 | 97.96% | Vaxei | 1728 | 1327&nbsp&nbsp/ 32 / 3 | 278 | 21 | 4 | HR | Report |
| #11 | | 73,938,270 | 99.90% | Flaven | 1785 | 1364&nbsp&nbsp/ 2 / 0 | 300 | 2 | 0 | None | Report |
| #12 | | 73,858,830 | 99.61% | Freezd | 1785 | 1358&nbsp&nbsp/ 8 / 0 | 294 | 8 | 0 | None | Report |
| #13 | | 73,838,720 | 99.80% | Musty | 1786 | 1362&nbsp&nbsp/ 4 / 0 | 299 | 3 | 0 | None | Report |
| #14 | | 73,832,840 | 99.76% | idke | 1786 | 1361&nbsp&nbsp/ 5 / 0 | 297 | 5 | 0 | None | Report |
| #15 | | 73,783,760 | 99.71% | Yazone | 1784 | 1360&nbsp&nbsp/ 6 / 0 | 296 | 6 | 0 | None | Report |
| #16 | | 73,687,510 | 99.37% | Mlaw | 1785 | 1353&nbsp&nbsp/ 13 / 0 | 291 | 11 | 0 | None | Report |
| #17 | | 73,673,110 | 99.66% | Wakson | 1785 | 1359&nbsp&nbsp/ 7 / 0 | 295 | 7 | 0 | None | Report |
| #18 | | 73,639,100 | 99.41% | Firstus | 1784 | 1354&nbsp&nbsp/ 12 / 0 | 293 | 9 | 0 | None | Report |
| #19 | | 73,503,880 | 99.56% | Doomsday | 1780 | 1357&nbsp&nbsp/ 9 / 0 | 294 | 8 | 0 | None | Report |
| #20 | | 73,496,430 | 99.27% | Sheba | 1785 | 1351&nbsp&nbsp/ 15 / 0 | 290 | 12 | 0 | None | Report |
| #21 | | 73,482,700 | 98.98% | BeasttrollMC | 1784 | 1345&nbsp&nbsp/ 21 / 0 | 287 | 15 | 0 | None | Report |
| #22 | | 73,465,990 | 99.32% | Avenging_Goose | 1785 | 1352&nbsp&nbsp/ 14 / 0 | 293 | 9 | 0 | None | Report |
| #23 | | 73,452,520 | 99.22% | zeluaR | 1786 | 1350&nbsp&nbsp/ 16 / 0 | 291 | 11 | 0 | None | Report |
| #24 | | 73,446,880 | 99.17% | -Hebel- | 1784 | 1349&nbsp&nbsp/ 17 / 0 | 288 | 14 | 0 | None | Report |
| #25 | | 73,445,960 | 99.07% | [ Zane ] | 1786 | 1347&nbsp&nbsp/ 19 / 0 | 286 | 16 | 0 | None | Report |
| #26 | | 73,391,050 | 99.02% | Risiing | 1785 | 1346&nbsp&nbsp/ 20 / 0 | 287 | 15 | 0 | None | Report |
| #27 | | 73,366,530 | 99.12% | TinyLoliGirl | 1785 | 1348&nbsp&nbsp/ 18 / 0 | 288 | 14 | 0 | None | Report |
| #28 | | 73,344,390 | 99.32% | Mathi | 1785 | 1352&nbsp&nbsp/ 14 / 0 | 290 | 12 | 0 | None | Report |
| #29 | | 73,337,820 | 99.12% | WakaiYuki | 1784 | 1348&nbsp&nbsp/ 18 / 0 | 288 | 14 | 0 | None | Report |
| #30 | | 73,335,040 | 99.22% | Piggey | 1784 | 1350&nbsp&nbsp/ 16 / 0 | 291 | 11 | 0 | None | Report |
| #31 | | 73,329,257 | 97.04% | Orbi | 1726 | 1308&nbsp&nbsp/ 52 / 1 | 273 | 26 | 5 | HD | Report |
| #32 | | 73,290,310 | 99.02% | Hasawa Kraenes | 1785 | 1346&nbsp&nbsp/ 20 / 0 | 288 | 14 | 0 | None | Report |
| #33 | | 73,287,410 | 98.93% | _index | 1785 | 1344&nbsp&nbsp/ 22 / 0 | 289 | 13 | 0 | None | Report |
| #34 | | 73,278,690 | 98.93% | Bonk | 1785 | 1344&nbsp&nbsp/ 22 / 0 | 291 | 11 | 0 | None | Report |
| #35 | | 73,215,200 | 99.12% | AmaiHachimitsu | 1784 | 1348&nbsp&nbsp/ 18 / 0 | 289 | 13 | 0 | None | Report |
| #36 | | 73,081,580 | 98.58% | traps | 1784 | 1337&nbsp&nbsp/ 29 / 0 | 280 | 22 | 0 | None | Report |
| #37 | | 73,068,310 | 98.83% | Bites | 1785 | 1342&nbsp&nbsp/ 24 / 0 | 289 | 13 | 0 | None | Report |
| #38 | | 72,872,280 | 98.93% | Tarulas | 1782 | 1344&nbsp&nbsp/ 22 / 0 | 287 | 15 | 0 | None | Report |
| #39 | | 72,841,000 | 98.15% | Tank A13 | 1786 | 1328&nbsp&nbsp/ 38 / 0 | 278 | 24 | 0 | None | Report |
| #40 | | 72,836,870 | 98.35% | issacCLAKE124 | 1784 | 1334&nbsp&nbsp/ 25 / 7 | 286 | 12 | 0 | None | Report |
| #41 | | 72,725,580 | 98.52% | Boggles | 1782 | 1336&nbsp&nbsp/ 29 / 1 | 280 | 21 | 0 | None | Report |
| #42 | | 72,707,360 | 98.29% | [Shaiden] | 1786 | 1331&nbsp&nbsp/ 35 / 0 | 286 | 16 | 0 | None | Report |
| #43 | | 72,641,360 | 98.57% | ReaL motion | 1785 | 1337&nbsp&nbsp/ 28 / 1 | 281 | 20 | 0 | None | Report |
| #44 | | 72,439,870 | 98.29% | Der | 1779 | 1331&nbsp&nbsp/ 35 / 0 | 278 | 24 | 0 | None | Report |
| #45 | | 72,338,700 | 97.60% | Zekker | 1786 | 1317&nbsp&nbsp/ 48 / 1 | 278 | 23 | 0 | None | Report |
| #46 | | 71,914,610 | 97.16% | SKaiBlue | 1783 | 1309&nbsp&nbsp/ 52 / 5 | 273 | 27 | 0 | None | Report |
| #47 | | 71,834,380 | 99.63% | Yaong | 1734 | 1359&nbsp&nbsp/ 6 / 0 | 296 | 5 | 1 | None | Report |
| #48 | | 71,676,427 | 96.68% | SkyArrow | 1709 | 1303&nbsp&nbsp/ 50 / 6 | 280 | 17 | 7 | HD | Report |
| #49 | | 71,599,830 | 97.21% | Chitogod | 1786 | 1309&nbsp&nbsp/ 56 / 1 | 270 | 31 | 0 | None | Report |
| #50 | | 71,588,190 | 97.66% | Riley | 1781 | 1318&nbsp&nbsp/ 48 / 0 | 279 | 23 | 0 | None | Report |