Beatmap Listing » every-ing! - Nyanko is LOVE!
Artist:
every-ing!
Circle Size:

Approach Rate:

Title:
Nyanko is LOVE!
HP Drain:

Star Difficulty:

(3.13)
Creator:
xtrem3x
Accuracy:

Length:
0:32 (0:31 drain)
Source:
にゃんこデイズ
Genre:
Anime (Japanese)
BPM:
147
Tags:
nyanko days super short anime opening maa まー shii しー ro ろー yuuko konagai 小長井 友子
User Rating:
Success Rate:
Points of Failure:


(graph is accumulative, based on % at fail/retry)

26.4% (1379 of 5232 plays)

Submitted:
Ranked:
Jan 9, 2017
May 12, 2017
Rating Spread:

Favourited 31 times in total

Users that love this map: BloodTrinity, JessiChan, sonia chou, johnson_cool, ch1nn0, Bakari3, tatatat, Janisky, Goodhappy, Amets bat, - NENEKO -, Emilia_Emilia, ExNeko, olegotte, Pinguinchen1337, R e m u, OtakuGirl17, deathsignal, bolo2910, g-ri and many more!
Options:
This Beatmap's Thread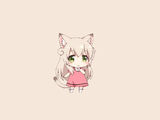 Super express mapset (12 minutes)
Edit: Original song just have 0:28 seconds of total time, had to edit the audio to reach 30-32 seconds drain time.
Modders
Etsu
snowball112
Vulkin
IamKwaN

- Metadata checked
Skylish
-Sh1n1-

(IRC)
-

Volta
- RE -

Surono
-

ankohime is in the lead! ()
Score
190,818 (96.20%)
Max Combo
158
300 / 100 / 50
146 / 12 / 0
Misses
0
Geki (Elite Beat!)
5
Katu (Beat!)
1
Mods
HD,HR,DT,FL
Top 50 Scoreboard
| | Rank | Score | Accuracy | Player | Max Combo | 300 / 100 / 50 | Geki | Katu | Misses | Mods | |
| --- | --- | --- | --- | --- | --- | --- | --- | --- | --- | --- | --- |
| #1 | | 190,818 | 96.20% | ankohime | 158 | 146&nbsp&nbsp/ 12 / 0 | 5 | 1 | 0 | HD,HR,DT,FL | Report |
| #2 | | 177,181 | 100.00% | sing216 | 158 | 158&nbsp&nbsp/ 0 / 0 | 13 | 0 | 0 | HR,DT,PF | Report |
| #3 | | 177,181 | 100.00% | geston | 158 | 158&nbsp&nbsp/ 0 / 0 | 21 | 0 | 0 | HR,DT | Report |
| #4 | | 177,181 | 100.00% | kevin3333g | 158 | 158&nbsp&nbsp/ 0 / 0 | 21 | 0 | 0 | HR,NC | Report |
| #5 | | 177,181 | 100.00% | vladyushko | 158 | 158&nbsp&nbsp/ 0 / 0 | 0 | 0 | 0 | HR,DT | Report |
| #6 | | 176,281 | 100.00% | uone | 158 | 158&nbsp&nbsp/ 0 / 0 | 10 | 0 | 0 | HD,DT,PF | Report |
| #7 | | 176,281 | 100.00% | v2fax | 158 | 158&nbsp&nbsp/ 0 / 0 | 8 | 0 | 0 | HD,DT | Report |
| #8 | | 176,281 | 100.00% | MetalStream | 158 | 158&nbsp&nbsp/ 0 / 0 | 9 | 0 | 0 | HD,DT | Report |
| #9 | | 176,281 | 100.00% | _Rise | 158 | 158&nbsp&nbsp/ 0 / 0 | 5 | 0 | 0 | HD,NC | Report |
| #10 | | 176,281 | 100.00% | Mew104 | 158 | 158&nbsp&nbsp/ 0 / 0 | 12 | 0 | 0 | HD,DT | Report |
| #11 | | 175,661 | 99.68% | john571 | 158 | 157&nbsp&nbsp/ 1 / 0 | 17 | 0 | 0 | HD,DT | Report |
| #12 | | 175,346 | 98.73% | Aizawa Nagisa | 158 | 154&nbsp&nbsp/ 4 / 0 | 8 | 0 | 0 | HR,DT | Report |
| #13 | | 175,135 | 100.00% | bauhelloxd | 158 | 158&nbsp&nbsp/ 0 / 0 | 16 | 0 | 0 | HD,DT | Report |
| #14 | | 175,041 | 99.68% | stu00608 | 158 | 157&nbsp&nbsp/ 1 / 0 | 3 | 0 | 0 | HD,DT | Report |
| #15 | | 174,783 | 98.73% | Lno | 158 | 154&nbsp&nbsp/ 4 / 0 | 0 | 0 | 0 | HD,DT | Report |
| #16 | | 174,143 | 99.05% | tina71129 | 158 | 155&nbsp&nbsp/ 3 / 0 | 0 | 0 | 0 | HD,NC | Report |
| #17 | | 173,520 | 98.42% | Janisky | 158 | 153&nbsp&nbsp/ 5 / 0 | 15 | 0 | 0 | HD,DT,SD | Report |
| #18 | | 172,803 | 98.10% | Ulqui | 158 | 152&nbsp&nbsp/ 6 / 0 | 20 | 0 | 0 | HD,NC | Report |
| #19 | | 171,817 | 98.42% | Maitroxsk | 158 | 153&nbsp&nbsp/ 5 / 0 | 2 | 0 | 0 | HD,NC | Report |
| #20 | | 171,770 | 97.15% | goheegy | 158 | 149&nbsp&nbsp/ 9 / 0 | 9 | 0 | 0 | HR,DT | Report |
| #21 | | 171,412 | 100.00% | DukeDukeDura | 158 | 158&nbsp&nbsp/ 0 / 0 | 5 | 0 | 0 | FL | Report |
| #22 | | 171,412 | 100.00% | asuasu_yura | 158 | 158&nbsp&nbsp/ 0 / 0 | 16 | 0 | 0 | FL | Report |
| #23 | | 170,212 | 100.00% | AsukaLangley | 158 | 158&nbsp&nbsp/ 0 / 0 | 19 | 0 | 0 | DT | Report |
| #24 | | 170,212 | 100.00% | sed234rrr | 158 | 158&nbsp&nbsp/ 0 / 0 | 0 | 0 | 0 | DT | Report |
| #25 | | 170,212 | 100.00% | Player- | 158 | 158&nbsp&nbsp/ 0 / 0 | 17 | 0 | 0 | DT,SD | Report |
| #26 | | 170,212 | 100.00% | cacao | 158 | 158&nbsp&nbsp/ 0 / 0 | 3 | 0 | 0 | DT | Report |
| #27 | | 170,212 | 100.00% | kiyozi11 | 158 | 158&nbsp&nbsp/ 0 / 0 | 0 | 0 | 0 | DT,PF | Report |
| #28 | | 170,212 | 100.00% | taiko_ryuki | 158 | 158&nbsp&nbsp/ 0 / 0 | 13 | 0 | 0 | NC | Report |
| #29 | | 170,012 | 97.15% | Catgirl | 158 | 149&nbsp&nbsp/ 9 / 0 | 4 | 1 | 0 | HD,NC | Report |
| #30 | | 169,186 | 99.05% | Jona | 158 | 155&nbsp&nbsp/ 3 / 0 | 0 | 0 | 0 | NC,SD | Report |
| #31 | | 169,012 | 99.68% | Hanjamon | 158 | 157&nbsp&nbsp/ 1 / 0 | 0 | 0 | 0 | DT | Report |
| #32 | | 168,760 | 99.05% | kaito765 | 158 | 155&nbsp&nbsp/ 3 / 0 | 5 | 1 | 0 | DT | Report |
| #33 | | 168,600 | 99.68% | _funeko_ | 158 | 157&nbsp&nbsp/ 1 / 0 | 20 | 0 | 0 | NC | Report |
| #34 | | 167,828 | 96.20% | Noko_BSF | 158 | 146&nbsp&nbsp/ 12 / 0 | 13 | 0 | 0 | HD,NC | Report |
| #35 | | 167,710 | 98.42% | maruse | 158 | 153&nbsp&nbsp/ 5 / 0 | 0 | 0 | 0 | DT | Report |
| #36 | | 167,548 | 98.10% | Ryoko | 158 | 152&nbsp&nbsp/ 6 / 0 | 22 | 0 | 0 | DT | Report |
| #37 | | 167,311 | 99.05% | Labyr | 158 | 155&nbsp&nbsp/ 3 / 0 | 6 | 0 | 0 | NC | Report |
| #38 | | 167,182 | 98.42% | forelych | 158 | 153&nbsp&nbsp/ 5 / 0 | 9 | 1 | 0 | NC | Report |
| #39 | | 167,008 | 98.10% | nananass | 158 | 152&nbsp&nbsp/ 6 / 0 | 5 | 0 | 0 | DT | Report |
| #40 | | 167,005 | 98.73% | Brames | 158 | 154&nbsp&nbsp/ 4 / 0 | 3 | 1 | 0 | NC,SD | Report |
| #41 | | 166,699 | 98.10% | X a v y | 158 | 152&nbsp&nbsp/ 6 / 0 | 4 | 0 | 0 | DT | Report |
| #42 | | 166,448 | 97.78% | GoZaRaNi | 158 | 151&nbsp&nbsp/ 7 / 0 | 0 | 0 | 0 | DT | Report |
| #43 | | 166,408 | 96.52% | nobori56 | 158 | 147&nbsp&nbsp/ 11 / 0 | 0 | 0 | 0 | DT | Report |
| #44 | | 166,243 | 100.00% | Leralice | 158 | 158&nbsp&nbsp/ 0 / 0 | 0 | 0 | 0 | HR,SD | Report |
| #45 | | 166,243 | 100.00% | knoc | 158 | 158&nbsp&nbsp/ 0 / 0 | 9 | 0 | 0 | HR | Report |
| #46 | | 166,243 | 100.00% | Aierlann | 158 | 158&nbsp&nbsp/ 0 / 0 | 0 | 0 | 0 | HR | Report |
| #47 | | 166,243 | 100.00% | Charlotte | 158 | 158&nbsp&nbsp/ 0 / 0 | 7 | 0 | 0 | HR | Report |
| #48 | | 166,243 | 100.00% | Osamix | 158 | 158&nbsp&nbsp/ 0 / 0 | 1 | 0 | 0 | HR | Report |
| #49 | | 166,243 | 100.00% | Saikoro | 158 | 158&nbsp&nbsp/ 0 / 0 | 5 | 0 | 0 | HR | Report |
| #50 | | 166,243 | 100.00% | Pohm | 158 | 158&nbsp&nbsp/ 0 / 0 | 6 | 0 | 0 | HR,PF | Report |