Artist:
O2i3
Circle Size:

Approach Rate:

Title:
TSLove
HP Drain:

Star Difficulty:

(74.20)
Creator:
[_Chichinya_]
Accuracy:

Length:
1:38 (1:37 drain)
Source:
Genre:
Unspecified (Other)
BPM:
185
Tags:
melanie friggy-chan kqrth ddm hi_hello 404 accnotfound flamingrok dargin cyoris210 blackwolf159 yuno taikocracy prancer agu gamerock nifty lno nepuri raphalge
User Rating:
Success Rate:
Points of Failure:


(graph is accumulative, based on % at fail/retry)

15.7% (296 of 1880 plays)

Submitted:
Loved:
Dec 24, 2016
May 26, 2017
Rating Spread:

Favourited 83 times in total

Users that love this map: [-Yuno-], game rock, howar5041, 2axterix2, JessiChan, whosthebox, -Stratos, Alcrena, Prancer, Black Wolf159, Angeluzx, FlamingRok, Shinsekai-, Satoruu, Do-Kuma, zigizigiefe, Q____X, Yudara, perro chocapic, Cinderbell and many more!
Options:
This Beatmap's Thread
This map is in a LOVED state.
As such, it will not award any pp and leaderboards may be reset by the beatmap creator.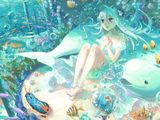 WE ARE READY BOYS!!
Well... We did it finally we get the LOVE :D! ty guys for give me this chance to get one map in this loved section <3... What i can say hehe Enjoy the map and all diff what we all made for your fun <3 thanks for real... I LOVE YOU ALL GUYS ;_;

Gracias a las personas que creyeron en mi y en mi map, A las personas que hicieron GD's <3 Los amo a todos gracias por ayudarme para tener este mapa en LOVED como tanto queria... Mejor dicho como TANTO Queriamos todos los que me hicieron una GD, En serio les debo una grandisima, los adoro a todos Disfruten el mapa ^^
Holy shit XD so many diff!! my map is popular (?)
- VulkinLove Made By Vulkin
- JessiLove <3 and JessiChanLoves 7k <3 Made By JessiChan <3 my lovely mommy
- iControLove Made By iControl
-
ChocolaLove
ChocoLove Made By Chocola_2287
- AezLove Made By AezLack
- _love68 Made By _yu68
- zigizigiLove <3 Made By zigizigiefe
- GrimLove <3 Made By Grimbow
- CysseLove Made By Cyssel
- Aveyona Loyvea Made By Unmei Muma
- FrukoLove Made By Frukoyurdakul
- Q____XLove Made By Q____X
- phalgeLove Made By Raphalge
- NepuLove Made By Nepuri
- LnoLove<3 Made By Lno ( RIP ;_; )
- NiftyLove Made By Nifty
- GameLove Made By Game rock
- agu Love Love Love I Love You Made By agu
- PrancerLove <3 Made By Prancer
- Yuno's Psychotic Love<3 Made By Yuno
- CracyLove<3 Made By TaikoCracy
- TSLove Made By [ M o m o ] <3
- Black Wolf's Raabu Raabu Made Black Wolf159
- CyoLove Made By Cyoris210 ( His 1st Diff )
- DarSlove Made By Dargin
- FlamingRok Made By FlamingRok
- 404 Love you <3 Made By 404 AccNotFound
- Hello's LOVErdose Made By Hi_Hello
- DDMChaotic Love <3 Made By DDM
- kqrthLove Made By kqrth
- FriggyLove <3 Made By Friggy-chan
- MelaLove Made By Melanie
syaron105 is in the lead! ()
Score
1,128,702 (99.30%)
Max Combo
857
300 / 100 / 50
845 / 12 / 0
Misses
0
Geki (Elite Beat!)
20
Katu (Beat!)
0
Mods
HR
Top 50 Scoreboard
| | Rank | Score | Accuracy | Player | Max Combo | 300 / 100 / 50 | Geki | Katu | Misses | Mods | |
| --- | --- | --- | --- | --- | --- | --- | --- | --- | --- | --- | --- |
| #1 | | 1,128,702 | 99.30% | syaron105 | 857 | 845&nbsp&nbsp/ 12 / 0 | 20 | 0 | 0 | HR | Report |
| #2 | | 1,108,850 | 99.77% | tasuke912 | 857 | 853&nbsp&nbsp/ 4 / 0 | 0 | 0 | 0 | None | Report |
| #3 | | 1,054,659 | 97.20% | pmriva | 769 | 813&nbsp&nbsp/ 40 / 0 | 1 | 0 | 4 | HR | Report |
| #4 | | 1,031,812 | 98.25% | applerss | 713 | 829&nbsp&nbsp/ 26 / 0 | 0 | 0 | 2 | None | Report |
| #5 | | 1,018,900 | 96.21% | Jaye | 772 | 808&nbsp&nbsp/ 33 / 0 | 0 | 0 | 16 | None | Report |
| #6 | | 993,654 | 94.46% | JunJun KiTaFuMa | 762 | 795&nbsp&nbsp/ 29 / 0 | 36 | 0 | 33 | None | Report |
| #7 | | 991,906 | 95.62% | ImHS | 752 | 806&nbsp&nbsp/ 27 / 0 | 6 | 0 | 24 | None | Report |
| #8 | | 944,556 | 89.79% | X a v y | 714 | 747&nbsp&nbsp/ 45 / 0 | 6 | 0 | 65 | None | Report |
| #9 | | 941,183 | 95.57% | suni | 351 | 808&nbsp&nbsp/ 22 / 0 | 4 | 0 | 27 | HR | Report |
| #10 | | 918,590 | 95.33% | nananass | 675 | 810&nbsp&nbsp/ 14 / 0 | 8 | 0 | 33 | None | Report |
| #11 | | 890,454 | 91.31% | mangomizer | 456 | 754&nbsp&nbsp/ 57 / 0 | 21 | 0 | 46 | None | Report |
| #12 | | 878,486 | 91.02% | bobson860412 | 675 | 756&nbsp&nbsp/ 48 / 0 | 2 | 0 | 53 | None | Report |
| #13 | | 864,240 | 92.42% | Ppus | 642 | 771&nbsp&nbsp/ 42 / 0 | 0 | 0 | 44 | None | Report |
| #14 | | 860,262 | 89.96% | HEKUSODASU | 542 | 736&nbsp&nbsp/ 70 / 0 | 11 | 2 | 51 | None | Report |
| #15 | | 831,758 | 90.72% | 7_7 | 560 | 750&nbsp&nbsp/ 55 / 0 | 10 | 0 | 52 | None | Report |
| #16 | | 814,724 | 87.63% | superSSS | 350 | 710&nbsp&nbsp/ 82 / 0 | 2 | 0 | 65 | None | Report |
| #17 | | 748,920 | 93.17% | Rabar0209 | 270 | 780&nbsp&nbsp/ 37 / 0 | 0 | 0 | 40 | None | Report |
| #18 | | 739,722 | 90.20% | ChoSeung | 270 | 736&nbsp&nbsp/ 74 / 0 | 0 | 0 | 47 | None | Report |
| #19 | | 676,216 | 90.08% | gekiowata | 233 | 737&nbsp&nbsp/ 70 / 0 | 27 | 2 | 50 | None | Report |
| #20 | | 507,740 | 94.22% | Brasil | 401 | 792&nbsp&nbsp/ 31 / 0 | 6 | 0 | 34 | HR,HT | Report |
| #21 | | 459,463 | 92.47% | TrolloCat | 322 | 768&nbsp&nbsp/ 49 / 0 | 18 | 1 | 40 | HR,HT | Report |
| #22 | | 456,981 | 91.66% | Liptototon_141 | 344 | 755&nbsp&nbsp/ 61 / 0 | 0 | 0 | 41 | HT | Report |
| #23 | | 454,222 | 87.46% | buenski | 241 | 722&nbsp&nbsp/ 55 / 0 | 3 | 0 | 80 | NF | Report |
| #24 | | 443,020 | 89.79% | Horiiizon | 312 | 712&nbsp&nbsp/ 115 / 0 | 26 | 2 | 30 | HT | Report |
| #25 | | 442,096 | 93.41% | kogachai1125 | 266 | 786&nbsp&nbsp/ 29 / 0 | 27 | 0 | 42 | HT | Report |
| #26 | | 370,652 | 76.60% | Fantazy | 160 | 588&nbsp&nbsp/ 137 / 0 | 20 | 0 | 132 | NF | Report |
| #27 | | 340,644 | 69.02% | ____ReFFeN____ | 180 | 531&nbsp&nbsp/ 121 / 0 | 19 | 3 | 205 | NF,HR | Report |
| #28 | | 328,765 | 80.92% | Hydria | 218 | 647&nbsp&nbsp/ 93 / 0 | 21 | 0 | 117 | EZ,HT | Report |
| #29 | | 323,390 | 70.54% | forelych | 142 | 547&nbsp&nbsp/ 115 / 0 | 11 | 0 | 195 | NF | Report |
| #30 | | 309,618 | 71.18% | Lamery | 152 | 554&nbsp&nbsp/ 112 / 0 | 0 | 0 | 191 | NF | Report |
| #31 | | 302,576 | 64.24% | Don Omar | 142 | 493&nbsp&nbsp/ 115 / 0 | 4 | 0 | 249 | NF,HR | Report |
| #32 | | 292,052 | 62.37% | Darkwizard96 | 148 | 461&nbsp&nbsp/ 147 / 0 | 19 | 2 | 249 | NF | Report |
| #33 | | 290,396 | 63.54% | babyjoe | 151 | 482&nbsp&nbsp/ 125 / 0 | 1 | 0 | 250 | NF | Report |
| #34 | | 289,066 | 71.70% | Astolfo | 139 | 576&nbsp&nbsp/ 77 / 0 | 7 | 0 | 204 | NF | Report |
| #35 | | 284,302 | 78.24% | BluePlusSymbol | 152 | 622&nbsp&nbsp/ 97 / 0 | 16 | 4 | 138 | EZ,HT | Report |
| #36 | | 278,557 | 65.99% | D3kuu | 131 | 496&nbsp&nbsp/ 139 / 0 | 20 | 2 | 222 | NF,HR | Report |
| #37 | | 277,736 | 61.73% | --Red Dragon-- | 134 | 452&nbsp&nbsp/ 154 / 0 | 0 | 0 | 251 | NF | Report |
| #38 | | 277,692 | 60.39% | mct007tc | 155 | 433&nbsp&nbsp/ 169 / 0 | 0 | 0 | 255 | NF | Report |
| #39 | | 275,126 | 62.02% | clrty2 | 132 | 463&nbsp&nbsp/ 137 / 0 | 1 | 0 | 257 | NF | Report |
| #40 | | 274,686 | 60.56% | xtrem3x | 142 | 450&nbsp&nbsp/ 138 / 0 | 23 | 9 | 269 | NF | Report |
| #41 | | 265,326 | 57.64% | Doggaz | 128 | 429&nbsp&nbsp/ 130 / 0 | 28 | 5 | 298 | NF | Report |
| #42 | | 255,636 | 55.37% | MineSweeper | 130 | 387&nbsp&nbsp/ 175 / 0 | 1 | 0 | 295 | NF | Report |
| #43 | | 251,430 | 58.11% | TK-hisui | 138 | 415&nbsp&nbsp/ 166 / 0 | 9 | 4 | 276 | NF | Report |
| #44 | | 250,698 | 57.64% | hara_kill | 129 | 426&nbsp&nbsp/ 136 / 0 | 1 | 2 | 295 | NF | Report |
| #45 | | 244,890 | 56.48% | cf_cial | 125 | 428&nbsp&nbsp/ 112 / 0 | 4 | 0 | 317 | NF | Report |
| #46 | | 243,690 | 64.64% | Soukun1shiki | 128 | 462&nbsp&nbsp/ 184 / 0 | 21 | 2 | 211 | NF | Report |
| #47 | | 238,058 | 55.13% | Jintsuu | 131 | 401&nbsp&nbsp/ 143 / 0 | 3 | 0 | 313 | NF | Report |
| #48 | | 237,660 | 53.62% | Nifty | 126 | 382&nbsp&nbsp/ 155 / 0 | 4 | 1 | 320 | NF | Report |
| #49 | | 235,568 | 60.04% | GDN3k0Chan | 130 | 432&nbsp&nbsp/ 165 / 0 | 7 | 0 | 260 | NF,HT | Report |
| #50 | | 234,042 | 60.09% | [ Eon Fox ] | 138 | 451&nbsp&nbsp/ 128 / 0 | 10 | 2 | 278 | NF,EZ,HT | Report |