Artist:
YUC'e
Circle Size:

Approach Rate:

Title:
Future Candy
HP Drain:

Star Difficulty:

(5.60)
Creator:
Nathan
Accuracy:

Length:
4:02 (2:55 drain)
Source:
Genre:
Unspecified (Other)
BPM:
90
Tags:
future bass sukinathan -tochi
User Rating:
Success Rate:
Points of Failure:


(graph is accumulative, based on % at fail/retry)

15.4% (17252 of 112185 plays)

Submitted:
Loved:
Dec 18, 2016
May 26, 2017
Rating Spread:

Favourited 537 times in total

Users that love this map: hvick225, fartownik, Bass, kanopu, Noname0, bsurma, dedeosu, siv, taku, Cilvery, Skystar, Hoto Cocoa, Attack, eLy, Simon, maR meR, ffstar, Orthos, SilverMetal, Pixy_wow and many more!
Options:
This Beatmap's Thread
This map is in a LOVED state.
As such, it will not award any pp and leaderboards may be reset by the beatmap creator.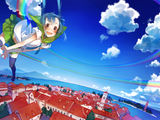 tell me your love that I have never known
storyboard by -tochi!!!!!!!!!!!!!
submitted for loved
Yaong is in the lead! ()
Score
36,289,952 (99.72%)
Max Combo
1399
300 / 100 / 50
950 / 4 / 0
Misses
0
Geki (Elite Beat!)
286
Katu (Beat!)
4
Mods
HD,HR
Top 50 Scoreboard
| | Rank | Score | Accuracy | Player | Max Combo | 300 / 100 / 50 | Geki | Katu | Misses | Mods | |
| --- | --- | --- | --- | --- | --- | --- | --- | --- | --- | --- | --- |
| #1 | | 36,289,952 | 99.72% | Yaong | 1399 | 950&nbsp&nbsp/ 4 / 0 | 286 | 4 | 0 | HD,HR | Report |
| #2 | | 35,940,358 | 98.67% | MrPotato | 1398 | 935&nbsp&nbsp/ 19 / 0 | 272 | 18 | 0 | HD,HR | Report |
| #3 | | 35,821,910 | 97.52% | Vaxei | 1400 | 919&nbsp&nbsp/ 33 / 2 | 263 | 26 | 0 | HD,HR | Report |
| #4 | | 35,799,748 | 98.52% | Mathi | 1399 | 933&nbsp&nbsp/ 20 / 1 | 273 | 16 | 0 | HD,HR | Report |
| #5 | | 35,759,292 | 98.32% | Adamqs | 1399 | 930&nbsp&nbsp/ 24 / 0 | 270 | 20 | 0 | HD,HR | Report |
| #6 | | 34,361,676 | 99.77% | Mizuru | 1401 | 951&nbsp&nbsp/ 2 / 1 | 287 | 2 | 0 | HD | Report |
| #7 | | 34,344,635 | 99.79% | firebat92 | 1401 | 951&nbsp&nbsp/ 3 / 0 | 287 | 3 | 0 | HD | Report |
| #8 | | 34,320,904 | 99.51% | Xilver | 1400 | 947&nbsp&nbsp/ 7 / 0 | 284 | 6 | 0 | HD | Report |
| #9 | | 34,272,979 | 99.72% | GHAngeloid | 1400 | 950&nbsp&nbsp/ 4 / 0 | 286 | 4 | 0 | HD | Report |
| #10 | | 34,255,912 | 99.65% | Tetla | 1400 | 949&nbsp&nbsp/ 5 / 0 | 285 | 5 | 0 | HD | Report |
| #11 | | 34,251,798 | 99.65% | Tem | 1399 | 949&nbsp&nbsp/ 5 / 0 | 285 | 5 | 0 | HD | Report |
| #12 | | 34,209,146 | 99.35% | Wilchq | 1400 | 945&nbsp&nbsp/ 8 / 1 | 283 | 6 | 0 | HD | Report |
| #13 | | 34,188,051 | 99.51% | HappyStick | 1400 | 947&nbsp&nbsp/ 7 / 0 | 283 | 7 | 0 | HD | Report |
| #14 | | 34,137,747 | 99.07% | Fedora Goose | 1398 | 941&nbsp&nbsp/ 12 / 1 | 282 | 7 | 0 | HD | Report |
| #15 | | 34,123,384 | 99.02% | Gomo Pslvarh | 1400 | 940&nbsp&nbsp/ 14 / 0 | 279 | 11 | 0 | HD | Report |
| #16 | | 34,094,841 | 99.09% | Area | 1401 | 941&nbsp&nbsp/ 13 / 0 | 280 | 10 | 0 | HD | Report |
| #17 | | 34,042,898 | 99.30% | Viveliam | 1396 | 944&nbsp&nbsp/ 10 / 0 | 281 | 9 | 0 | HD | Report |
| #18 | | 33,926,012 | 99.09% | seegii | 1395 | 941&nbsp&nbsp/ 13 / 0 | 277 | 13 | 0 | HD | Report |
| #19 | | 33,901,755 | 98.67% | Piggey | 1401 | 935&nbsp&nbsp/ 19 / 0 | 274 | 16 | 0 | HD | Report |
| #20 | | 33,901,074 | 98.81% | Cheese Kai | 1395 | 937&nbsp&nbsp/ 17 / 0 | 276 | 14 | 0 | HD | Report |
| #21 | | 33,894,704 | 98.88% | VRainbow | 1397 | 938&nbsp&nbsp/ 16 / 0 | 276 | 14 | 0 | HD | Report |
| #22 | | 33,824,255 | 98.67% | Psycopath- | 1397 | 935&nbsp&nbsp/ 19 / 0 | 275 | 15 | 0 | HD | Report |
| #23 | | 33,780,814 | 98.46% | iamVill | 1398 | 932&nbsp&nbsp/ 22 / 0 | 275 | 15 | 0 | HD | Report |
| #24 | | 33,643,775 | 97.68% | Rose Pacifica | 1398 | 921&nbsp&nbsp/ 32 / 1 | 270 | 19 | 0 | HD | Report |
| #25 | | 33,621,909 | 98.11% | -akiz- | 1397 | 927&nbsp&nbsp/ 27 / 0 | 270 | 20 | 0 | HD | Report |
| #26 | | 33,601,345 | 97.55% | X rated | 1396 | 919&nbsp&nbsp/ 35 / 0 | 267 | 23 | 0 | HD | Report |
| #27 | | 33,488,973 | 97.97% | sonic_gamer96 | 1394 | 925&nbsp&nbsp/ 29 / 0 | 270 | 20 | 0 | HD | Report |
| #28 | | 33,344,171 | 97.10% | Owner | 1396 | 913&nbsp&nbsp/ 39 / 2 | 259 | 29 | 0 | HD | Report |
| #29 | | 33,241,140 | 97.41% | YokesPai | 1397 | 917&nbsp&nbsp/ 37 / 0 | 262 | 28 | 0 | HD | Report |
| #30 | | 33,179,393 | 97.20% | Pring | 1397 | 914&nbsp&nbsp/ 40 / 0 | 257 | 33 | 0 | HR | Report |
| #31 | | 33,089,527 | 97.20% | Sadness | 1393 | 914&nbsp&nbsp/ 40 / 0 | 258 | 32 | 0 | HD | Report |
| #32 | | 33,047,069 | 97.06% | Blazink | 1394 | 912&nbsp&nbsp/ 42 / 0 | 259 | 31 | 0 | HR | Report |
| #33 | | 32,903,574 | 96.54% | [KOR]Kosaki | 1397 | 905&nbsp&nbsp/ 47 / 2 | 258 | 30 | 0 | HD | Report |
| #34 | | 32,891,268 | 96.58% | [C u r i] | 1400 | 905&nbsp&nbsp/ 49 / 0 | 258 | 32 | 0 | HR | Report |
| #35 | | 32,876,668 | 99.51% | kablaze | 1381 | 948&nbsp&nbsp/ 3 / 2 | 286 | 3 | 1 | HD | Report |
| #36 | | 32,687,741 | 96.31% | Happy New Year | 1399 | 904&nbsp&nbsp/ 39 / 11 | 263 | 25 | 0 | HD | Report |
| #37 | | 32,426,222 | 99.72% | zeluaR | 1401 | 950&nbsp&nbsp/ 4 / 0 | 286 | 4 | 0 | None | Report |
| #38 | | 32,351,104 | 99.72% | Noname0 | 1400 | 950&nbsp&nbsp/ 4 / 0 | 286 | 4 | 0 | SD | Report |
| #39 | | 32,332,438 | 99.51% | Mekuru | 1399 | 947&nbsp&nbsp/ 7 / 0 | 283 | 7 | 0 | None | Report |
| #40 | | 32,313,818 | 99.65% | [ Wakson ] | 1399 | 949&nbsp&nbsp/ 5 / 0 | 285 | 5 | 0 | None | Report |
| #41 | | 32,301,860 | 99.58% | Doomsday | 1398 | 948&nbsp&nbsp/ 6 / 0 | 284 | 6 | 0 | None | Report |
| #42 | | 32,279,520 | 99.44% | LanJay | 1400 | 946&nbsp&nbsp/ 8 / 0 | 282 | 8 | 0 | None | Report |
| #43 | | 32,273,556 | 99.51% | Kaifin | 1400 | 947&nbsp&nbsp/ 7 / 0 | 283 | 7 | 0 | None | Report |
| #44 | | 32,264,600 | 99.37% | _Shield | 1400 | 945&nbsp&nbsp/ 9 / 0 | 281 | 9 | 0 | None | Report |
| #45 | | 32,263,484 | 99.16% | Firstus | 1400 | 942&nbsp&nbsp/ 12 / 0 | 284 | 6 | 0 | None | Report |
| #46 | | 32,248,656 | 99.16% | DualAkira | 1400 | 942&nbsp&nbsp/ 12 / 0 | 281 | 9 | 0 | None | Report |
| #47 | | 32,247,018 | 99.30% | SylvieLism | 1401 | 944&nbsp&nbsp/ 10 / 0 | 283 | 7 | 0 | None | Report |
| #48 | | 32,237,398 | 99.13% | TheKid217 | 1399 | 942&nbsp&nbsp/ 10 / 2 | 284 | 5 | 0 | None | Report |
| #49 | | 32,231,924 | 99.30% | Yacos | 1398 | 944&nbsp&nbsp/ 10 / 0 | 281 | 9 | 0 | None | Report |
| #50 | | 32,207,894 | 99.37% | Emula | 1401 | 945&nbsp&nbsp/ 9 / 0 | 284 | 6 | 0 | None | Report |