Beatmap Listing » Camellia - Shun no Shifudo o Ikashita Kare Fumi Paeria
Artist:
Camellia
Circle Size:

Approach Rate:

Title:
Shun no Shifudo o Ikashita Kare Fumi Paeria
HP Drain:

Star Difficulty:

(5.78)
Creator:
Nishizumi
Accuracy:

Length:
3:59 (3:59 drain)
Source:
Genre:
Unspecified (Other)
BPM:
220
Tags:
User Rating:
Success Rate:
Points of Failure:


(graph is accumulative, based on % at fail/retry)

24.6% (279 of 1134 plays)

Submitted:
Loved:
Dec 6, 2016
Nov 27, 2017
Rating Spread:

Favourited 53 times in total

Users that love this map: LZD, Jerry, Xalnion, Serial Dreemurr, myozora, Nwolf, Raiden, cdhsausageboy, zigizigiefe, Nishizumi, ac02140603, Kuron-kun, Coryn, Fallen Demon, haruya225, [R], Surono, Raphalge, Brasil, woog and many more!
Options:
Modding / Discussion
This map is in a LOVED state.
As such, it will not award any pp and leaderboards may be reset by the beatmap creator.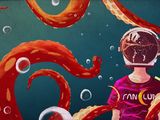 have fun with sv changes~!
better to play with 4:3 ratio resolution
Going to be loved, if possible.
2nd Kraken = just nerfed a bit from Original kraken
2nd Kraken = LMS:SE2 Finals Mappool
Kraken = TWC2017 RO16 Mappool
Thanks for the star!
Neppu (5x)
Niko-nyan (18x)
Nwolf (10x)
xfraczynho (2x)
zigizigiefe (12x)
[R] (2x)
Surono ()
Charlotte (2x)
Volta ()
Stingy (26x)
RuinedChicken ()
pmriva is in the lead! ()
Score
2,053,188 (99.02%)
Max Combo
1629
300 / 100 / 50
1606 / 30 / 0
Misses
1
Geki (Elite Beat!)
24
Katu (Beat!)
0
Mods
HD
Top 50 Scoreboard
| | Rank | Score | Accuracy | Player | Max Combo | 300 / 100 / 50 | Geki | Katu | Misses | Mods | |
| --- | --- | --- | --- | --- | --- | --- | --- | --- | --- | --- | --- |
| #1 | | 2,053,188 | 99.02% | pmriva | 1629 | 1606&nbsp&nbsp/ 30 / 0 | 24 | 0 | 1 | HD | Report |
| #2 | | 1,980,290 | 99.05% | KitajimaYN | 1637 | 1606&nbsp&nbsp/ 31 / 0 | 134 | 0 | 0 | None | Report |
| #3 | | 1,980,290 | 99.60% | Jerry | 1637 | 1624&nbsp&nbsp/ 13 / 0 | 168 | 0 | 0 | None | Report |
| #4 | | 1,979,390 | 98.56% | K-2 | 1625 | 1597&nbsp&nbsp/ 33 / 0 | 170 | 3 | 7 | None | Report |
| #5 | | 1,978,090 | 98.84% | haga1115 | 1637 | 1599&nbsp&nbsp/ 38 / 0 | 89 | 0 | 0 | None | Report |
| #6 | | 1,957,690 | 97.28% | Horiiizon | 1627 | 1553&nbsp&nbsp/ 79 / 0 | 154 | 0 | 5 | None | Report |
| #7 | | 1,954,680 | 98.35% | Ppus | 1637 | 1583&nbsp&nbsp/ 54 / 0 | 156 | 5 | 0 | None | Report |
| #8 | | 1,942,360 | 99.57% | stu00608 | 1390 | 1624&nbsp&nbsp/ 12 / 0 | 41 | 0 | 1 | None | Report |
| #9 | | 1,939,530 | 99.36% | [-Yuno-] | 1379 | 1619&nbsp&nbsp/ 15 / 0 | 37 | 0 | 3 | None | Report |
| #10 | | 1,939,240 | 99.02% | Protonori | 1369 | 1609&nbsp&nbsp/ 24 / 0 | 77 | 0 | 4 | None | Report |
| #11 | | 1,932,970 | 99.18% | MetalStream | 1403 | 1616&nbsp&nbsp/ 15 / 0 | 185 | 1 | 6 | None | Report |
| #12 | | 1,930,430 | 99.21% | frukoyurdakul | 1208 | 1612&nbsp&nbsp/ 24 / 0 | 0 | 0 | 1 | None | Report |
| #13 | | 1,927,090 | 97.74% | MikuWRS | 1566 | 1577&nbsp&nbsp/ 46 / 0 | 218 | 1 | 14 | None | Report |
| #14 | | 1,910,930 | 97.89% | AlvaroYL | 1267 | 1573&nbsp&nbsp/ 59 / 0 | 167 | 6 | 5 | None | Report |
| #15 | | 1,900,470 | 98.32% | Das | 1398 | 1585&nbsp&nbsp/ 49 / 0 | 26 | 0 | 3 | None | Report |
| #16 | | 1,898,080 | 97.50% | Rass2103 | 909 | 1561&nbsp&nbsp/ 70 / 0 | 0 | 0 | 6 | None | Report |
| #17 | | 1,880,690 | 98.32% | HiroK | 1373 | 1592&nbsp&nbsp/ 35 / 0 | 0 | 0 | 10 | None | Report |
| #18 | | 1,871,622 | 97.56% | Nishizumi | 1305 | 1570&nbsp&nbsp/ 54 / 0 | 95 | 4 | 13 | HD | Report |
| #19 | | 1,868,810 | 98.14% | Raidennick | 778 | 1583&nbsp&nbsp/ 47 / 0 | 215 | 2 | 7 | None | Report |
| #20 | | 1,864,480 | 97.98% | [Rori] | 1359 | 1578&nbsp&nbsp/ 52 / 0 | 0 | 0 | 7 | None | Report |
| #21 | | 1,843,530 | 97.86% | ArmedAnt | 1326 | 1578&nbsp&nbsp/ 48 / 0 | 132 | 1 | 11 | None | Report |
| #22 | | 1,841,010 | 97.95% | Dargin | 1274 | 1587&nbsp&nbsp/ 33 / 0 | 30 | 0 | 17 | None | Report |
| #23 | | 1,822,170 | 98.20% | Ulqui | 1368 | 1585&nbsp&nbsp/ 45 / 0 | 152 | 2 | 7 | None | Report |
| #24 | | 1,821,510 | 95.94% | ayomikasa | 1379 | 1517&nbsp&nbsp/ 107 / 0 | 42 | 0 | 13 | None | Report |
| #25 | | 1,808,640 | 96.27% | --Madara uchiha | 1244 | 1530&nbsp&nbsp/ 92 / 0 | 36 | 1 | 15 | None | Report |
| #26 | | 1,786,750 | 94.50% | LinkerWTF | 910 | 1475&nbsp&nbsp/ 144 / 0 | 208 | 9 | 18 | None | Report |
| #27 | | 1,786,100 | 95.63% | yea | 1374 | 1501&nbsp&nbsp/ 129 / 0 | 64 | 3 | 7 | None | Report |
| #28 | | 1,784,630 | 94.99% | Hanjamon | 882 | 1485&nbsp&nbsp/ 140 / 0 | 0 | 0 | 12 | None | Report |
| #29 | | 1,782,230 | 98.08% | vladyushko | 877 | 1593&nbsp&nbsp/ 25 / 0 | 54 | 0 | 19 | None | Report |
| #30 | | 1,767,020 | 98.53% | Fudgyking | 1051 | 1600&nbsp&nbsp/ 26 / 0 | 19 | 0 | 11 | None | Report |
| #31 | | 1,761,690 | 96.24% | ZethZ161 | 1235 | 1544&nbsp&nbsp/ 63 / 0 | 67 | 1 | 30 | None | Report |
| #32 | | 1,752,640 | 96.30% | Loopy542 | 1334 | 1549&nbsp&nbsp/ 55 / 0 | 144 | 1 | 33 | None | Report |
| #33 | | 1,751,160 | 97.68% | Serial Dreemurr | 897 | 1585&nbsp&nbsp/ 28 / 0 | 36 | 1 | 24 | None | Report |
| #34 | | 1,745,180 | 97.43% | incandescence | 789 | 1568&nbsp&nbsp/ 54 / 0 | 99 | 2 | 15 | None | Report |
| #35 | | 1,741,050 | 96.21% | goheegy | 902 | 1533&nbsp&nbsp/ 84 / 0 | 153 | 2 | 20 | None | Report |
| #36 | | 1,739,410 | 97.46% | le gagoguigo3 | 911 | 1566&nbsp&nbsp/ 59 / 0 | 81 | 1 | 12 | None | Report |
| #37 | | 1,737,825 | 93.22% | applerss | 705 | 1446&nbsp&nbsp/ 160 / 0 | 2 | 0 | 31 | DT | Report |
| #38 | | 1,731,860 | 97.43% | Midnaait | 855 | 1577&nbsp&nbsp/ 36 / 0 | 107 | 1 | 24 | None | Report |
| #39 | | 1,719,460 | 96.76% | -Shikamaru | 1374 | 1546&nbsp&nbsp/ 76 / 0 | 45 | 0 | 15 | None | Report |
| #40 | | 1,710,040 | 95.20% | lamkwokhot | 705 | 1509&nbsp&nbsp/ 99 / 0 | 46 | 4 | 29 | None | Report |
| #41 | | 1,703,500 | 95.39% | Plua- | 1090 | 1504&nbsp&nbsp/ 115 / 0 | 14 | 0 | 18 | None | Report |
| #42 | | 1,698,650 | 95.05% | Surono | 1243 | 1522&nbsp&nbsp/ 68 / 0 | 150 | 6 | 47 | None | Report |
| #43 | | 1,689,800 | 96.00% | [- Maekawa -] | 1145 | 1535&nbsp&nbsp/ 73 / 0 | 59 | 1 | 29 | None | Report |
| #44 | | 1,682,870 | 95.85% | Mennock | 910 | 1533&nbsp&nbsp/ 72 / 0 | 119 | 2 | 32 | None | Report |
| #45 | | 1,675,360 | 95.39% | Ceryuia | 757 | 1511&nbsp&nbsp/ 101 / 0 | 171 | 4 | 25 | None | Report |
| #46 | | 1,648,110 | 93.74% | babysnakes | 486 | 1452&nbsp&nbsp/ 165 / 0 | 74 | 7 | 20 | HD | Report |
| #47 | | 1,634,860 | 94.65% | MitsuxD | 540 | 1486&nbsp&nbsp/ 127 / 0 | 31 | 1 | 24 | None | Report |
| #48 | | 1,628,960 | 93.28% | 404 AccNotFound | 856 | 1464&nbsp&nbsp/ 126 / 0 | 176 | 5 | 47 | None | Report |
| #49 | | 1,619,130 | 94.35% | lukili846 | 821 | 1480&nbsp&nbsp/ 129 / 0 | 98 | 6 | 28 | None | Report |
| #50 | | 1,601,050 | 95.48% | [_Chichinya_] | 674 | 1510&nbsp&nbsp/ 106 / 0 | 156 | 13 | 21 | None | Report |