Artist:
Frederic
Circle Size:

Approach Rate:

Title:
oddloop
HP Drain:

Star Difficulty:

(5.05)
Creator:
n0ah
Accuracy:

Length:
4:03 (4:02 drain)
Source:
Genre:
Unspecified (Other)
BPM:
172
Tags:
User Rating:
Success Rate:
Points of Failure:


(graph is accumulative, based on % at fail/retry)

3.8% (6378 of 169476 plays)

Submitted:
Loved:
Nov 23, 2016
Apr 1, 2017
Rating Spread:

Favourited 481 times in total

Users that love this map: Miu Matsuoka, Chozx, H1ko, Halzyn, ExGon, TAKAKO, Pheon, Synchrostar, bsurma, Badis, BiG_ChilD, Meowcenaries, Mark47[VL], nooph, jieusieu, -GN, Neptune, MillhioreF, Awang411, doKXiD and many more!
Options:
This Beatmap's Thread
This map is in a LOVED state.
As such, it will not award any pp and leaderboards may be reset by the beatmap creator.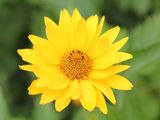 .
#

1

-

o

d

d

l

o

o

p

|

#

2

-

o

w

a

r

a

s

e

n

i

g

h

t

|

#

3

-

o

n

l

y

w

o

n

d

e

r

(soonTM)




踊ってない夜を


知らない
fixed ugly part and changed some sliders cause as Asphyxia pointed out they don't really go well with the 'old' theme
Mafham is in the lead! ()
Score
23,124,260 (100.00%)
Max Combo
993
300 / 100 / 50
906 / 0 / 0
Misses
0
Geki (Elite Beat!)
129
Katu (Beat!)
0
Mods
HD
Top 50 Scoreboard
| | Rank | Score | Accuracy | Player | Max Combo | 300 / 100 / 50 | Geki | Katu | Misses | Mods | |
| --- | --- | --- | --- | --- | --- | --- | --- | --- | --- | --- | --- |
| #1 | | 23,124,260 | 100.00% | Mafham | 993 | 906&nbsp&nbsp/ 0 / 0 | 129 | 0 | 0 | HD | Report |
| #2 | | 23,016,259 | 99.63% | -GN | 993 | 901&nbsp&nbsp/ 5 / 0 | 124 | 5 | 0 | HD | Report |
| #3 | | 22,945,248 | 99.34% | MillhioreF | 993 | 897&nbsp&nbsp/ 9 / 0 | 125 | 4 | 0 | HD | Report |
| #4 | | 21,836,038 | 100.00% | mugio3 | 993 | 906&nbsp&nbsp/ 0 / 0 | 129 | 0 | 0 | None | Report |
| #5 | | 21,781,642 | 99.85% | Koalazy | 993 | 904&nbsp&nbsp/ 2 / 0 | 128 | 1 | 0 | None | Report |
| #6 | | 21,756,972 | 99.85% | Maxe191 | 992 | 904&nbsp&nbsp/ 2 / 0 | 127 | 2 | 0 | None | Report |
| #7 | | 21,701,630 | 99.63% | Bloomy | 993 | 901&nbsp&nbsp/ 5 / 0 | 125 | 4 | 0 | None | Report |
| #8 | | 21,525,150 | 99.04% | shigurin | 993 | 893&nbsp&nbsp/ 13 / 0 | 121 | 8 | 0 | None | Report |
| #9 | | 21,257,406 | 97.72% | VanillaSandvich | 993 | 875&nbsp&nbsp/ 31 / 0 | 108 | 21 | 0 | None | Report |
| #10 | | 21,185,770 | 97.65% | YokesPai | 993 | 874&nbsp&nbsp/ 32 / 0 | 108 | 21 | 0 | None | Report |
| #11 | | 21,087,490 | 99.67% | akwari | 978 | 902&nbsp&nbsp/ 3 / 0 | 126 | 2 | 1 | None | Report |
| #12 | | 19,044,974 | 99.19% | Umikoi | 922 | 896&nbsp&nbsp/ 8 / 0 | 120 | 7 | 2 | None | Report |
| #13 | | 16,225,476 | 97.13% | Maiaz | 849 | 870&nbsp&nbsp/ 29 / 2 | 106 | 20 | 5 | None | Report |
| #14 | | 15,884,530 | 98.64% | Doomsday | 827 | 889&nbsp&nbsp/ 14 / 0 | 115 | 13 | 3 | None | Report |
| #15 | | 15,426,094 | 97.87% | NerO | 827 | 881&nbsp&nbsp/ 17 / 0 | 113 | 10 | 8 | None | Report |
| #16 | | 14,314,972 | 96.52% | rinuko | 793 | 867&nbsp&nbsp/ 22 / 1 | 109 | 14 | 16 | None | Report |
| #17 | | 12,365,536 | 100.00% | LyanPayj | 993 | 906&nbsp&nbsp/ 0 / 0 | 129 | 0 | 0 | EZ,FL | Report |
| #18 | | 12,352,865 | 99.93% | Adamqs | 993 | 905&nbsp&nbsp/ 1 / 0 | 128 | 1 | 0 | EZ,FL | Report |
| #19 | | 11,965,942 | 98.23% | Mathi | 717 | 888&nbsp&nbsp/ 6 / 0 | 118 | 5 | 12 | None | Report |
| #20 | | 11,736,332 | 97.22% | Zavarka | 716 | 875&nbsp&nbsp/ 17 / 1 | 105 | 14 | 13 | None | Report |
| #21 | | 11,695,960 | 100.00% | NobodyEpic | 993 | 906&nbsp&nbsp/ 0 / 0 | 129 | 0 | 0 | EZ,HD | Report |
| #22 | | 11,419,934 | 98.57% | SylvieLism | 692 | 891&nbsp&nbsp/ 6 / 0 | 122 | 4 | 9 | None | Report |
| #23 | | 11,223,412 | 96.23% | - Phantasma - | 689 | 863&nbsp&nbsp/ 25 / 3 | 108 | 14 | 15 | None | Report |
| #24 | | 11,056,444 | 99.91% | Razekon | 993 | 905&nbsp&nbsp/ 0 / 1 | 128 | 0 | 0 | EZ | Report |
| #25 | | 11,037,270 | 99.71% | wuhua | 993 | 902&nbsp&nbsp/ 4 / 0 | 126 | 3 | 0 | EZ | Report |
| #26 | | 11,033,744 | 95.18% | Silverfox732 | 696 | 852&nbsp&nbsp/ 31 / 0 | 101 | 16 | 23 | None | Report |
| #27 | | 10,994,634 | 99.48% | amanatu2 | 993 | 899&nbsp&nbsp/ 7 / 0 | 125 | 4 | 0 | EZ | Report |
| #28 | | 10,938,274 | 99.26% | PurpleSatanWeed | 993 | 896&nbsp&nbsp/ 10 / 0 | 120 | 9 | 0 | EZ | Report |
| #29 | | 10,840,184 | 98.36% | 7Hira | 993 | 884&nbsp&nbsp/ 21 / 1 | 117 | 11 | 0 | EZ | Report |
| #30 | | 10,209,154 | 97.94% | Okinotori | 635 | 883&nbsp&nbsp/ 11 / 4 | 113 | 9 | 8 | None | Report |
| #31 | | 10,066,178 | 98.47% | Nyanaro | 952 | 889&nbsp&nbsp/ 9 / 1 | 121 | 6 | 7 | EZ | Report |
| #32 | | 10,055,598 | 99.15% | - Rosy - | 570 | 896&nbsp&nbsp/ 7 / 0 | 120 | 6 | 3 | None | Report |
| #33 | | 10,028,036 | 92.02% | badeatudorpetre | 568 | 802&nbsp&nbsp/ 93 / 4 | 68 | 54 | 7 | None | Report |
| #34 | | 9,894,212 | 99.36% | Garde Rade | 619 | 900&nbsp&nbsp/ 0 / 1 | 124 | 0 | 5 | None | Report |
| #35 | | 9,821,268 | 98.77% | pyon | 928 | 892&nbsp&nbsp/ 8 / 1 | 122 | 3 | 5 | EZ | Report |
| #36 | | 9,745,040 | 94.06% | FluffyRedSheep | 629 | 830&nbsp&nbsp/ 64 / 5 | 80 | 40 | 7 | None | Report |
| #37 | | 9,678,672 | 97.55% | Woey | 633 | 881&nbsp&nbsp/ 8 / 1 | 113 | 7 | 16 | None | Report |
| #38 | | 9,521,726 | 97.24% | -Trigger | 642 | 874&nbsp&nbsp/ 21 / 0 | 107 | 13 | 11 | None | Report |
| #39 | | 9,349,024 | 95.86% | Manu028 | 633 | 866&nbsp&nbsp/ 6 / 3 | 108 | 2 | 31 | None | Report |
| #40 | | 9,261,560 | 96.30% | -PC | 619 | 862&nbsp&nbsp/ 31 / 1 | 100 | 20 | 12 | None | Report |
| #41 | | 9,238,434 | 94.81% | 96013M88 | 633 | 843&nbsp&nbsp/ 47 / 2 | 91 | 29 | 14 | None | Report |
| #42 | | 9,180,989 | 96.62% | ExGon | 599 | 864&nbsp&nbsp/ 34 / 0 | 101 | 22 | 8 | HR | Report |
| #43 | | 9,165,982 | 95.57% | Skyo | 597 | 851&nbsp&nbsp/ 43 / 3 | 91 | 28 | 9 | None | Report |
| #44 | | 9,144,446 | 98.12% | FireMelter | 585 | 886&nbsp&nbsp/ 9 / 0 | 112 | 8 | 11 | None | Report |
| #45 | | 9,128,338 | 96.98% | SunglassesEmoji | 618 | 873&nbsp&nbsp/ 15 / 4 | 112 | 8 | 14 | None | Report |
| #46 | | 8,942,674 | 95.35% | Fataliis | 621 | 856&nbsp&nbsp/ 23 / 1 | 99 | 12 | 26 | None | Report |
| #47 | | 8,937,528 | 97.31% | Krims | 617 | 874&nbsp&nbsp/ 23 / 0 | 110 | 12 | 9 | None | Report |
| #48 | | 8,825,054 | 95.36% | Mlaw Jr | 597 | 849&nbsp&nbsp/ 45 / 0 | 89 | 34 | 12 | None | Report |
| #49 | | 8,788,628 | 96.34% | Finend | 583 | 866&nbsp&nbsp/ 20 / 1 | 102 | 13 | 19 | None | Report |
| #50 | | 8,654,044 | 96.36% | [Crz]Sword | 585 | 861&nbsp&nbsp/ 36 / 0 | 98 | 24 | 9 | None | Report |