Beatmap Listing » USAO - Night sky (Extended Mix)
Artist:
USAO
Circle Size:

Approach Rate:

Title:
Night sky (Extended Mix)
HP Drain:

Star Difficulty:

(7.51)
Creator:
Jaye
Accuracy:

Length:
4:25 (4:23 drain)
Source:
beatmania IIDX 22 PENDUAL
Genre:
Video Game (Instrumental)
BPM:
192
Tags:
bemani pumpcore hardtek electronic
User Rating:
Success Rate:
Points of Failure:


(graph is accumulative, based on % at fail/retry)

10.8% (405 of 3735 plays)

Submitted:
Ranked:
Nov 21, 2016
Nov 29, 2017
Rating Spread:

Favourited 24 times in total

Users that love this map: Backfire, [Rori], Ulqui, Grimbow, remii, steven1, American, Jerod, Eiuh, kianjohn12, Karl-Johan, H1gumo, thangkhonnan5, J4ck50n, Rhytoly, Kaemz, ekumea1123, ZethZ161, 0floor0, vimptorg and many more!
Options:
Modding / Discussion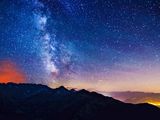 Our silence is too much.
Group Stage NM pick for the DonKat Taiko 2v2 Tournament!
(Oni)
Grand Final FM pick for the North American Taiko Tournament 2!
(Pulchritudinous, old last-diff name)
A big thanks to
Ulqui
for making the Inner Oni! :D
Also thanks to
Backfire
for being insane enough to pump 22 stars into this! :o
Whopping 7.51* difficulty
BAT
!!
(just past 18 degrees, if you know what I mean)
FC it if you can? Just one other thing I dare.
Map was ranked exactly three years after I met a special someone, so I dedicate this set to her <3
Modders (in-order) {Count=10}
Voyage
S a n d
R (Ron)
Vulkin
DarkVortex
PatZar
Arrival
Marm
Taikocracy /
frukoyurdakul /
uone is in the lead! ()
Score
2,723,184 (100.00%)
Max Combo
2204
300 / 100 / 50
2204 / 0 / 0
Misses
0
Geki (Elite Beat!)
34
Katu (Beat!)
0
Mods
HD,PF
Top 50 Scoreboard
| | Rank | Score | Accuracy | Player | Max Combo | 300 / 100 / 50 | Geki | Katu | Misses | Mods | |
| --- | --- | --- | --- | --- | --- | --- | --- | --- | --- | --- | --- |
| #1 | | 2,723,184 | 100.00% | uone | 2204 | 2204&nbsp&nbsp/ 0 / 0 | 34 | 0 | 0 | HD,PF | Report |
| #2 | | 2,718,510 | 99.84% | Mew104 | 2204 | 2197&nbsp&nbsp/ 7 / 0 | 22 | 0 | 0 | HD | Report |
| #3 | | 2,717,940 | 99.82% | ekumea1123 | 2204 | 2196&nbsp&nbsp/ 8 / 0 | 48 | 0 | 0 | HD | Report |
| #4 | | 2,716,452 | 99.75% | zkane2 | 2204 | 2193&nbsp&nbsp/ 11 / 0 | 13 | 0 | 0 | HD | Report |
| #5 | | 2,710,116 | 99.68% | 7_7 | 2204 | 2190&nbsp&nbsp/ 14 / 0 | 33 | 0 | 0 | HD | Report |
| #6 | | 2,709,510 | 99.75% | 1rori | 2204 | 2193&nbsp&nbsp/ 11 / 0 | 0 | 0 | 0 | HD | Report |
| #7 | | 2,708,934 | 99.61% | Jaye | 2204 | 2187&nbsp&nbsp/ 17 / 0 | 3 | 0 | 0 | HD | Report |
| #8 | | 2,698,590 | 99.14% | janitoreihil | 2204 | 2166&nbsp&nbsp/ 38 / 0 | 41 | 0 | 0 | HR | Report |
| #9 | | 2,690,034 | 98.77% | goheegy | 2204 | 2150&nbsp&nbsp/ 54 / 0 | 24 | 1 | 0 | HR | Report |
| #10 | | 2,686,974 | 98.75% | TimmyAkmed | 2204 | 2149&nbsp&nbsp/ 55 / 0 | 9 | 0 | 0 | HR | Report |
| #11 | | 2,677,806 | 98.39% | mangomizer | 2204 | 2133&nbsp&nbsp/ 71 / 0 | 37 | 2 | 0 | HD | Report |
| #12 | | 2,671,224 | 98.14% | Mihaugoku | 2204 | 2122&nbsp&nbsp/ 82 / 0 | 37 | 0 | 0 | HD | Report |
| #13 | | 2,667,810 | 98.05% | nuzojon | 2204 | 2118&nbsp&nbsp/ 86 / 0 | 50 | 2 | 0 | HD | Report |
| #14 | | 2,628,360 | 100.00% | sing216 | 2204 | 2204&nbsp&nbsp/ 0 / 0 | 43 | 0 | 0 | None | Report |
| #15 | | 2,628,302 | 98.55% | karterfreak | 2051 | 2141&nbsp&nbsp/ 62 / 0 | 24 | 0 | 1 | HD | Report |
| #16 | | 2,628,006 | 96.01% | applerss | 856 | 2030&nbsp&nbsp/ 172 / 0 | 2 | 0 | 2 | DT | Report |
| #17 | | 2,619,560 | 99.71% | rango | 2204 | 2191&nbsp&nbsp/ 13 / 0 | 6 | 0 | 0 | None | Report |
| #18 | | 2,618,578 | 99.50% | 1RoHa_ | 1255 | 2187&nbsp&nbsp/ 12 / 0 | 8 | 0 | 5 | HD | Report |
| #19 | | 2,613,280 | 99.50% | Smallwu | 2204 | 2182&nbsp&nbsp/ 22 / 0 | 7 | 0 | 0 | None | Report |
| #20 | | 2,610,870 | 99.39% | thomas1195 | 2204 | 2177&nbsp&nbsp/ 27 / 0 | 0 | 0 | 0 | None | Report |
| #21 | | 2,610,160 | 99.32% | Topreflex | 2204 | 2174&nbsp&nbsp/ 30 / 0 | 15 | 1 | 0 | None | Report |
| #22 | | 2,609,660 | 99.32% | mariopokemon | 2204 | 2174&nbsp&nbsp/ 30 / 0 | 39 | 0 | 0 | None | Report |
| #23 | | 2,604,994 | 97.53% | Ppus | 1294 | 2100&nbsp&nbsp/ 99 / 0 | 59 | 2 | 5 | HD | Report |
| #24 | | 2,604,640 | 99.09% | Lalamomo4 | 2204 | 2164&nbsp&nbsp/ 40 / 0 | 38 | 0 | 0 | None | Report |
| #25 | | 2,593,070 | 98.73% | JunJun KiTaFuMa | 2204 | 2148&nbsp&nbsp/ 56 / 0 | 62 | 0 | 0 | None | Report |
| #26 | | 2,588,026 | 98.87% | Sylarn | 965 | 2160&nbsp&nbsp/ 38 / 0 | 14 | 0 | 6 | HD | Report |
| #27 | | 2,586,020 | 98.53% | J a c k y | 2204 | 2139&nbsp&nbsp/ 65 / 0 | 38 | 0 | 0 | None | Report |
| #28 | | 2,583,290 | 98.34% | Zetera | 2204 | 2131&nbsp&nbsp/ 73 / 0 | 30 | 0 | 0 | None | Report |
| #29 | | 2,578,620 | 98.39% | duski | 2204 | 2133&nbsp&nbsp/ 71 / 0 | 13 | 0 | 0 | None | Report |
| #30 | | 2,573,480 | 98.50% | neikis | 2204 | 2138&nbsp&nbsp/ 66 / 0 | 22 | 0 | 0 | None | Report |
| #31 | | 2,563,127 | 98.37% | Fahrenheit7 | 1848 | 2138&nbsp&nbsp/ 60 / 0 | 5 | 0 | 6 | HR | Report |
| #32 | | 2,560,087 | 99.12% | Midnaait | 1079 | 2170&nbsp&nbsp/ 29 / 0 | 43 | 0 | 5 | HR | Report |
| #33 | | 2,557,748 | 99.02% | HiroK | 1469 | 2168&nbsp&nbsp/ 29 / 0 | 0 | 0 | 7 | HD | Report |
| #34 | | 2,555,221 | 98.50% | Lze | 1312 | 2139&nbsp&nbsp/ 64 / 0 | 0 | 0 | 1 | HD | Report |
| #35 | | 2,551,856 | 99.00% | Fu3ya_ | 1781 | 2164&nbsp&nbsp/ 36 / 0 | 40 | 1 | 4 | None | Report |
| #36 | | 2,550,510 | 99.14% | Kawajin | 2147 | 2167&nbsp&nbsp/ 36 / 0 | 16 | 0 | 1 | None | Report |
| #37 | | 2,544,726 | 98.73% | KitajimaYN | 1248 | 2149&nbsp&nbsp/ 54 / 0 | 8 | 0 | 1 | None | Report |
| #38 | | 2,539,030 | 98.39% | Misieuroo | 1466 | 2139&nbsp&nbsp/ 59 / 0 | 34 | 0 | 6 | None | Report |
| #39 | | 2,533,914 | 98.55% | Vulkin | 2044 | 2142&nbsp&nbsp/ 60 / 0 | 0 | 0 | 2 | None | Report |
| #40 | | 2,532,470 | 99.14% | Rabar0209 | 2204 | 2166&nbsp&nbsp/ 38 / 0 | 0 | 0 | 0 | None | Report |
| #41 | | 2,527,735 | 96.35% | -Kazu- | 1250 | 2053&nbsp&nbsp/ 141 / 0 | 62 | 2 | 10 | HR | Report |
| #42 | | 2,525,460 | 98.19% | bobson860412 | 1312 | 2125&nbsp&nbsp/ 78 / 0 | 34 | 0 | 1 | None | Report |
| #43 | | 2,517,610 | 98.73% | LimePunch | 1537 | 2153&nbsp&nbsp/ 46 / 0 | 27 | 0 | 5 | None | Report |
| #44 | | 2,506,518 | 97.91% | Ulqui | 1255 | 2126&nbsp&nbsp/ 64 / 0 | 51 | 3 | 14 | HD | Report |
| #45 | | 2,503,936 | 99.00% | kon tja | 1257 | 2168&nbsp&nbsp/ 28 / 0 | 46 | 0 | 8 | None | Report |
| #46 | | 2,503,928 | 98.98% | Pochacco | 1182 | 2161&nbsp&nbsp/ 41 / 0 | 1 | 1 | 2 | None | Report |
| #47 | | 2,502,188 | 98.00% | JustALeaf | 2047 | 2122&nbsp&nbsp/ 76 / 0 | 13 | 0 | 6 | None | Report |
| #48 | | 2,500,500 | 98.68% | Fantazy | 955 | 2150&nbsp&nbsp/ 50 / 0 | 46 | 0 | 4 | None | Report |
| #49 | | 2,494,228 | 98.84% | PyonPyon- | 1186 | 2160&nbsp&nbsp/ 37 / 0 | 5 | 0 | 7 | None | Report |
| #50 | | 2,494,206 | 96.96% | -byakuya- | 1839 | 2076&nbsp&nbsp/ 122 / 0 | 0 | 0 | 6 | HD | Report |