Artist:
ginkiha
Circle Size:

Approach Rate:

Title:
nightfall
HP Drain:

Star Difficulty:

(3.09)
Creator:
Paranoid Grapes
Accuracy:

Length:
1:56 (1:55 drain)
Source:
BMS
Genre:
Video Game (Instrumental)
BPM:
92
Tags:
g2r2014 nizi-ringo ne/nuit piano alchemists deemo rayark magic girl roseusjaeger
User Rating:
Success Rate:
Points of Failure:


(graph is accumulative, based on % at fail/retry)

11.3% (504 of 4455 plays)

Submitted:
Ranked:
Nov 13, 2016
Nov 6, 2017
Rating Spread:

Favourited 16 times in total

Users that love this map: ms0549939, Another97, Seagull, DavidZX, Akiminii, Jinyori, Homkakun, Gothicmagia79, sacha81frkh, [suki kitsune], TrueAmericanBoi, callmesebai, kuczkens6, DANTE4788, Khrissz696969, [ uwizumi ]
Options:
Modding / Discussion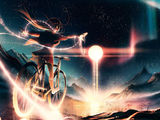 Try with nightcore!
ra_k _ightfall
background change at 2017/9/27
Purple text because the song is about night and stuff
collab info
Roseus mapped up to the first kiai.

I mapped everything else.
ranked #2
T s u m i is in the lead! ()
Score
5,269,696 (100.00%)
Max Combo
387
300 / 100 / 50
375 / 12 / 358
Misses
0
Geki (Elite Beat!)
48
Droplet misses
0
Mods
HD,HR
Top 50 Scoreboard
| | Rank | Score | Accuracy | Player | Max Combo | 300 / 100 / 50 | Geki | Droplet Miss | Misses | Mods | |
| --- | --- | --- | --- | --- | --- | --- | --- | --- | --- | --- | --- |
| #1 | | 5,269,696 | 100.00% | T s u m i | 387 | 375&nbsp&nbsp/ 12 / 358 | 48 | 0 | 0 | HD,HR | Report |
| #2 | | 5,000,095 | 99.60% | Cxlucha | 387 | 375&nbsp&nbsp/ 12 / 355 | 48 | 3 | 0 | HD,DT | Report |
| #3 | | 4,994,625 | 100.00% | skvix | 387 | 375&nbsp&nbsp/ 12 / 358 | 48 | 0 | 0 | HD,DT | Report |
| #4 | | 4,991,225 | 98.66% | VagaNNN | 387 | 375&nbsp&nbsp/ 12 / 348 | 48 | 10 | 0 | HD,DT | Report |
| #5 | | 4,989,045 | 98.93% | forgottentaco | 387 | 375&nbsp&nbsp/ 12 / 350 | 48 | 8 | 0 | HD,DT | Report |
| #6 | | 4,988,015 | 99.87% | Del | 387 | 375&nbsp&nbsp/ 12 / 357 | 48 | 1 | 0 | HD,NC | Report |
| #7 | | 4,983,585 | 99.46% | Le grand casque | 387 | 375&nbsp&nbsp/ 12 / 354 | 48 | 4 | 0 | HD,DT | Report |
| #8 | | 4,730,593 | 100.00% | mjj741 | 387 | 375&nbsp&nbsp/ 12 / 358 | 48 | 0 | 0 | HD | Report |
| #9 | | 4,727,293 | 100.00% | Zak | 387 | 375&nbsp&nbsp/ 12 / 358 | 48 | 0 | 0 | HD,PF | Report |
| #10 | | 4,727,293 | 100.00% | Megpoid | 387 | 375&nbsp&nbsp/ 12 / 358 | 48 | 0 | 0 | HD | Report |
| #11 | | 4,725,093 | 100.00% | Ascendance | 387 | 375&nbsp&nbsp/ 12 / 358 | 48 | 0 | 0 | HD | Report |
| #12 | | 4,725,093 | 100.00% | -Hex- | 387 | 375&nbsp&nbsp/ 12 / 358 | 48 | 0 | 0 | HD | Report |
| #13 | | 4,725,093 | 100.00% | Spectator | 387 | 375&nbsp&nbsp/ 12 / 358 | 48 | 0 | 0 | HD | Report |
| #14 | | 4,723,963 | 99.60% | FruktoLove | 387 | 375&nbsp&nbsp/ 12 / 355 | 48 | 3 | 0 | HD | Report |
| #15 | | 4,722,893 | 100.00% | Canis Minoris | 387 | 375&nbsp&nbsp/ 12 / 358 | 48 | 0 | 0 | HD,PF | Report |
| #16 | | 4,722,893 | 100.00% | SUBSTAC9 | 387 | 375&nbsp&nbsp/ 12 / 358 | 48 | 0 | 0 | HD | Report |
| #17 | | 4,721,793 | 100.00% | mingmichael | 387 | 375&nbsp&nbsp/ 12 / 358 | 48 | 0 | 0 | HD | Report |
| #18 | | 4,721,793 | 100.00% | _Johan | 387 | 375&nbsp&nbsp/ 12 / 358 | 48 | 0 | 0 | HD,PF | Report |
| #19 | | 4,721,773 | 99.73% | Riria Rakira | 387 | 375&nbsp&nbsp/ 12 / 356 | 48 | 2 | 0 | HD | Report |
| #20 | | 4,720,663 | 99.60% | Paranoid Grapes | 387 | 375&nbsp&nbsp/ 12 / 355 | 48 | 3 | 0 | HD | Report |
| #21 | | 4,719,553 | 99.46% | Sinnoh | 387 | 375&nbsp&nbsp/ 12 / 354 | 48 | 4 | 0 | HD | Report |
| #22 | | 4,718,433 | 99.19% | krasavcheg | 387 | 375&nbsp&nbsp/ 12 / 352 | 48 | 6 | 0 | HD | Report |
| #23 | | 4,717,363 | 99.60% | Rakychu | 387 | 375&nbsp&nbsp/ 12 / 355 | 48 | 3 | 0 | HD | Report |
| #24 | | 4,717,293 | 98.66% | Kisetsunotori | 387 | 375&nbsp&nbsp/ 12 / 348 | 48 | 10 | 0 | NC | Report |
| #25 | | 4,711,883 | 99.87% | Yumeno Himiko | 387 | 375&nbsp&nbsp/ 12 / 357 | 48 | 1 | 0 | HD | Report |
| #26 | | 4,467,880 | 100.00% | Rumm | 387 | 375&nbsp&nbsp/ 12 / 358 | 48 | 0 | 0 | PF | Report |
| #27 | | 4,466,780 | 100.00% | Sternenstab | 387 | 375&nbsp&nbsp/ 12 / 358 | 48 | 0 | 0 | None | Report |
| #28 | | 4,466,780 | 100.00% | Falcon | 387 | 375&nbsp&nbsp/ 12 / 358 | 48 | 0 | 0 | PF | Report |
| #29 | | 4,466,750 | 99.60% | Kaaavin | 387 | 375&nbsp&nbsp/ 12 / 355 | 48 | 3 | 0 | None | Report |
| #30 | | 4,465,680 | 100.00% | _EternaL | 387 | 375&nbsp&nbsp/ 12 / 358 | 48 | 0 | 0 | PF | Report |
| #31 | | 4,465,680 | 100.00% | Eire | 387 | 375&nbsp&nbsp/ 12 / 358 | 48 | 0 | 0 | PF | Report |
| #32 | | 4,465,680 | 100.00% | natre | 387 | 375&nbsp&nbsp/ 12 / 358 | 48 | 0 | 0 | None | Report |
| #33 | | 4,465,680 | 100.00% | Tenshichan | 387 | 375&nbsp&nbsp/ 12 / 358 | 48 | 0 | 0 | None | Report |
| #34 | | 4,465,670 | 99.87% | rolf0504 | 387 | 375&nbsp&nbsp/ 12 / 357 | 48 | 1 | 0 | None | Report |
| #35 | | 4,465,670 | 99.87% | YellyChan81 | 387 | 375&nbsp&nbsp/ 12 / 357 | 48 | 1 | 0 | None | Report |
| #36 | | 4,464,580 | 100.00% | Skyo | 387 | 375&nbsp&nbsp/ 12 / 358 | 48 | 0 | 0 | None | Report |
| #37 | | 4,464,550 | 99.60% | DannyWyan | 387 | 375&nbsp&nbsp/ 12 / 355 | 48 | 3 | 0 | None | Report |
| #38 | | 4,463,970 | 77.05% | Nikolai | 387 | 375&nbsp&nbsp/ 12 / 187 | 48 | 171 | 0 | None | Report |
| #39 | | 4,463,480 | 100.00% | Vanilla- | 387 | 375&nbsp&nbsp/ 12 / 358 | 48 | 0 | 0 | None | Report |
| #40 | | 4,463,480 | 100.00% | PhoenixnerIK | 387 | 375&nbsp&nbsp/ 12 / 358 | 48 | 0 | 0 | PF | Report |
| #41 | | 4,463,470 | 99.87% | Pony Cultist | 387 | 375&nbsp&nbsp/ 12 / 357 | 48 | 1 | 0 | None | Report |
| #42 | | 4,463,460 | 99.73% | jafickna | 387 | 375&nbsp&nbsp/ 12 / 356 | 48 | 2 | 0 | None | Report |
| #43 | | 4,463,460 | 99.73% | Creasure | 387 | 375&nbsp&nbsp/ 12 / 356 | 48 | 2 | 0 | None | Report |
| #44 | | 4,463,420 | 99.19% | AmateurMonkeyYT | 387 | 375&nbsp&nbsp/ 12 / 352 | 48 | 6 | 0 | None | Report |
| #45 | | 4,462,380 | 100.00% | DarkLaw | 387 | 375&nbsp&nbsp/ 12 / 358 | 48 | 0 | 0 | None | Report |
| #46 | | 4,462,370 | 99.87% | Sherbert | 387 | 375&nbsp&nbsp/ 12 / 357 | 48 | 1 | 0 | None | Report |
| #47 | | 4,462,370 | 99.87% | SimplyHai | 387 | 375&nbsp&nbsp/ 12 / 357 | 48 | 1 | 0 | None | Report |
| #48 | | 4,462,360 | 99.73% | Ceryuia | 387 | 375&nbsp&nbsp/ 12 / 356 | 48 | 2 | 0 | None | Report |
| #49 | | 4,462,360 | 99.73% | scoobyd00 | 387 | 375&nbsp&nbsp/ 12 / 356 | 48 | 2 | 0 | None | Report |
| #50 | | 4,462,340 | 99.46% | wordmaster | 387 | 375&nbsp&nbsp/ 12 / 354 | 48 | 4 | 0 | SD | Report |