Artist:
The Prototypes
Circle Size:

Approach Rate:

Title:
Slip Away
HP Drain:

Star Difficulty:

(4.86)
Creator:
Secretpipe
Accuracy:

Length:
2:57 (2:52 drain)
Source:
Genre:
Electronic (English)
BPM:
87
Tags:
dnb drum and bass c00l nerova riuz gx kin kyshiro zerss phaz
User Rating:
Success Rate:
Points of Failure:


(graph is accumulative, based on % at fail/retry)

19.1% (316 of 1655 plays)

Submitted:
Ranked:
Oct 8, 2016
Apr 22, 2017
Rating Spread:

Favourited 62 times in total

Users that love this map: LeCalvert, dany95200, Secretpipe, SanTiram4, Beafowl, Tsukasa Hiiragi, Reia, Slendy, Gordon123, Pachiru, Ana-, Horo7, Yellowraven, Zerss, TrickyFlipster, HighTec, Idealism, -raizen-, Lazulite, - myRumble - and many more!
Options:
This Beatmap's Thread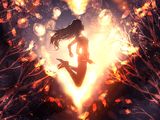 Last map of 2016.
Probably one of the few I'll ever done from now.
Mapset :
• Collab Easy : C00L and Secretpipe → Done
• Normal : Secretpipe → Done
• N/A's Hard : Nerova Riuz GX → Done
• Collab's Insane : Kin and Kyshiro→ Done
• In The City Of Gold : Secretpipe → Done
• • Piano hitsounding by the great phaZ! Make the hitsounding great again!
• • • EPIC SB (well there's no stars rip)→ Done by Zerss
esemoka57 is in the lead! ()
Score
22,317,089 (98.40%)
Max Combo
970
300 / 100 / 50
619 / 14 / 1
Misses
0
Geki (Elite Beat!)
92
Katu (Beat!)
13
Mods
HD,HR
Top 50 Scoreboard
| | Rank | Score | Accuracy | Player | Max Combo | 300 / 100 / 50 | Geki | Katu | Misses | Mods | |
| --- | --- | --- | --- | --- | --- | --- | --- | --- | --- | --- | --- |
| #1 | | 22,317,089 | 98.40% | esemoka57 | 970 | 619&nbsp&nbsp/ 14 / 1 | 92 | 13 | 0 | HD,HR | Report |
| #2 | | 21,286,338 | 99.68% | [ScarletFang] | 971 | 631&nbsp&nbsp/ 3 / 0 | 104 | 2 | 0 | HD | Report |
| #3 | | 21,247,665 | 99.58% | WillCookie | 970 | 630&nbsp&nbsp/ 4 / 0 | 102 | 4 | 0 | HD | Report |
| #4 | | 21,196,826 | 99.37% | CrazyAz0Te | 970 | 628&nbsp&nbsp/ 6 / 0 | 100 | 6 | 0 | HD | Report |
| #5 | | 21,128,290 | 99.16% | cabbage | 970 | 626&nbsp&nbsp/ 8 / 0 | 99 | 7 | 0 | HD | Report |
| #6 | | 20,169,660 | 99.89% | Woffel | 971 | 633&nbsp&nbsp/ 1 / 0 | 105 | 1 | 0 | None | Report |
| #7 | | 20,080,830 | 99.58% | Nisakiru | 970 | 630&nbsp&nbsp/ 4 / 0 | 102 | 4 | 0 | None | Report |
| #8 | | 20,055,850 | 99.58% | imatisu | 970 | 630&nbsp&nbsp/ 4 / 0 | 102 | 4 | 0 | None | Report |
| #9 | | 20,007,580 | 99.37% | l1mi | 971 | 628&nbsp&nbsp/ 6 / 0 | 100 | 6 | 0 | None | Report |
| #10 | | 19,971,160 | 99.16% | Ryuti | 969 | 626&nbsp&nbsp/ 8 / 0 | 99 | 7 | 0 | None | Report |
| #11 | | 19,930,150 | 99.16% | joKing | 970 | 626&nbsp&nbsp/ 8 / 0 | 99 | 7 | 0 | None | Report |
| #12 | | 19,921,020 | 98.95% | Euphoric | 971 | 624&nbsp&nbsp/ 10 / 0 | 98 | 8 | 0 | None | Report |
| #13 | | 19,841,790 | 98.53% | immababywhale | 970 | 620&nbsp&nbsp/ 14 / 0 | 94 | 12 | 0 | None | Report |
| #14 | | 19,795,510 | 98.63% | Asteroid | 970 | 621&nbsp&nbsp/ 13 / 0 | 97 | 9 | 0 | None | Report |
| #15 | | 19,755,580 | 98.37% | Zekethebroda | 970 | 619&nbsp&nbsp/ 13 / 2 | 97 | 8 | 0 | None | Report |
| #16 | | 19,743,650 | 98.21% | World War III | 970 | 617&nbsp&nbsp/ 17 / 0 | 92 | 14 | 0 | None | Report |
| #17 | | 19,725,420 | 98.53% | Choilicious | 971 | 620&nbsp&nbsp/ 14 / 0 | 96 | 10 | 0 | None | Report |
| #18 | | 19,717,820 | 98.53% | Raizel | 971 | 620&nbsp&nbsp/ 14 / 0 | 95 | 11 | 0 | None | Report |
| #19 | | 19,706,270 | 98.21% | psie | 970 | 617&nbsp&nbsp/ 17 / 0 | 90 | 16 | 0 | None | Report |
| #20 | | 19,572,935 | 98.37% | hard to freeze | 908 | 619&nbsp&nbsp/ 14 / 0 | 94 | 11 | 1 | HD,HR | Report |
| #21 | | 19,522,630 | 97.48% | Uber | 970 | 610&nbsp&nbsp/ 24 / 0 | 90 | 16 | 0 | None | Report |
| #22 | | 19,515,760 | 98.63% | KissMeBeautiful | 958 | 621&nbsp&nbsp/ 13 / 0 | 97 | 9 | 0 | None | Report |
| #23 | | 19,476,780 | 97.58% | Barrtman | 965 | 611&nbsp&nbsp/ 23 / 0 | 89 | 17 | 0 | None | Report |
| #24 | | 19,401,650 | 96.95% | Happy Pringle | 970 | 605&nbsp&nbsp/ 29 / 0 | 89 | 17 | 0 | None | Report |
| #25 | | 18,792,870 | 94.77% | Sanctus | 970 | 585&nbsp&nbsp/ 46 / 3 | 77 | 26 | 0 | None | Report |
| #26 | | 18,789,390 | 94.64% | stesanoid | 962 | 583&nbsp&nbsp/ 51 / 0 | 73 | 33 | 0 | None | Report |
| #27 | | 18,629,980 | 98.79% | shader504 | 935 | 623&nbsp&nbsp/ 10 / 0 | 97 | 8 | 1 | None | Report |
| #28 | | 18,206,070 | 97.84% | Seguri | 930 | 614&nbsp&nbsp/ 19 / 0 | 92 | 13 | 1 | None | Report |
| #29 | | 17,149,850 | 94.35% | John Jojo | 922 | 581&nbsp&nbsp/ 51 / 1 | 79 | 25 | 1 | None | Report |
| #30 | | 16,918,338 | 97.21% | FalafleWaffle | 868 | 612&nbsp&nbsp/ 12 / 2 | 95 | 6 | 8 | HD | Report |
| #31 | | 16,335,050 | 93.51% | -Revoh | 903 | 573&nbsp&nbsp/ 59 / 1 | 67 | 37 | 1 | None | Report |
| #32 | | 16,263,090 | 99.11% | Dizzy | 871 | 626&nbsp&nbsp/ 7 / 0 | 98 | 7 | 1 | None | Report |
| #33 | | 16,144,730 | 91.06% | xPhi | 902 | 551&nbsp&nbsp/ 78 / 2 | 63 | 38 | 3 | None | Report |
| #34 | | 16,030,860 | 99.53% | McKay | 862 | 630&nbsp&nbsp/ 3 / 0 | 102 | 3 | 1 | None | Report |
| #35 | | 15,813,950 | 97.37% | YoshiIsAwsum | 863 | 610&nbsp&nbsp/ 21 / 2 | 91 | 13 | 1 | None | Report |
| #36 | | 15,574,120 | 97.84% | PyKemis | 852 | 614&nbsp&nbsp/ 19 / 0 | 89 | 16 | 1 | None | Report |
| #37 | | 15,449,640 | 97.58% | eMpeee | 857 | 612&nbsp&nbsp/ 20 / 0 | 90 | 14 | 2 | None | Report |
| #38 | | 15,048,956 | 99.47% | oppaiman | 802 | 630&nbsp&nbsp/ 2 / 0 | 102 | 2 | 2 | HD | Report |
| #39 | | 14,846,384 | 98.79% | jehlp | 806 | 623&nbsp&nbsp/ 10 / 0 | 97 | 8 | 1 | HD | Report |
| #40 | | 14,491,488 | 95.01% | meoSH | 811 | 588&nbsp&nbsp/ 43 / 0 | 80 | 23 | 3 | HD | Report |
| #41 | | 14,356,570 | 97.53% | TasoM | 822 | 612&nbsp&nbsp/ 18 / 2 | 90 | 12 | 2 | None | Report |
| #42 | | 14,299,384 | 98.55% | Thunderfire | 788 | 621&nbsp&nbsp/ 11 / 1 | 95 | 9 | 1 | HD | Report |
| #43 | | 13,691,640 | 95.24% | Jack0 | 810 | 590&nbsp&nbsp/ 41 / 1 | 78 | 25 | 2 | None | Report |
| #44 | | 13,467,370 | 94.27% | zeromezxc | 809 | 582&nbsp&nbsp/ 47 / 0 | 77 | 26 | 5 | None | Report |
| #45 | | 12,682,640 | 97.53% | KopecCZ | 758 | 612&nbsp&nbsp/ 19 / 0 | 88 | 15 | 3 | None | Report |
| #46 | | 12,103,510 | 95.85% | Kisee | 757 | 596&nbsp&nbsp/ 35 / 0 | 81 | 23 | 3 | None | Report |
| #47 | | 12,076,320 | 97.95% | Murasaki-Desu | 749 | 616&nbsp&nbsp/ 15 / 0 | 94 | 10 | 3 | None | Report |
| #48 | | 12,057,914 | 95.95% | Pantsu_Hunter | 729 | 597&nbsp&nbsp/ 34 / 0 | 81 | 23 | 3 | HD | Report |
| #49 | | 11,681,582 | 98.48% | 3D Printer | 614 | 620&nbsp&nbsp/ 13 / 0 | 93 | 12 | 1 | HD,HR | Report |
| #50 | | 10,701,690 | 98.74% | ckbruin13 | 628 | 622&nbsp&nbsp/ 12 / 0 | 98 | 8 | 0 | None | Report |