Artist:
The Prototypes
Circle Size:

Approach Rate:

Title:
Slip Away
HP Drain:

Star Difficulty:

(4.86)
Creator:
Secretpipe
Accuracy:

Length:
2:58 (2:53 drain)
Source:
Genre:
Electronic (English)
BPM:
87
Tags:
dnb drum and bass c00l nerova riuz gx kin kyshiro zerss phaz
User Rating:
Success Rate:
Points of Failure:


(graph is accumulative, based on % at fail/retry)

14.7% (8285 of 56383 plays)

Submitted:
Ranked:
Oct 8, 2016
Apr 22, 2017
Rating Spread:

Favourited 156 times in total

Users that love this map: skateR, 211314, pennergohome, dany95200, Askadionx, Secretpipe, SanTiram4, Elsey, MikoXDarkNight, Tsukasa Hiiragi, Reia, Slendy, Nezuya, Gordon123, SnoFlak, Mendi-desu, Yellowraven, Vlp2, TrickyFlipster, Hakura and many more!
Options:
Modding / Discussion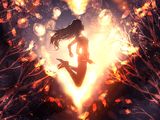 Last map of 2016.
Probably one of the few I'll ever done from now.
Mapset :
• Collab Easy : C00L and Secretpipe → Done
• Normal : Secretpipe → Done
• N/A's Hard : Nerova Riuz GX → Done
• Collab's Insane : Kin and Kyshiro→ Done
• In The City Of Gold : Secretpipe → Done
• • Piano hitsounding by the great phaZ! Make the hitsounding great again!
• • • EPIC SB (well there's no stars rip)→ Done by Zerss
Umbre is in the lead! ()
Score
22,522,875 (99.58%)
Max Combo
971
300 / 100 / 50
630 / 4 / 0
Misses
0
Geki (Elite Beat!)
102
Katu (Beat!)
4
Mods
HD,HR
Top 50 Scoreboard
| | Rank | Score | Accuracy | Player | Max Combo | 300 / 100 / 50 | Geki | Katu | Misses | Mods | |
| --- | --- | --- | --- | --- | --- | --- | --- | --- | --- | --- | --- |
| #1 | | 22,522,875 | 99.58% | Umbre | 971 | 630&nbsp&nbsp/ 4 / 0 | 102 | 4 | 0 | HD,HR | Report |
| #2 | | 22,454,944 | 99.47% | Wilchq | 971 | 629&nbsp&nbsp/ 5 / 0 | 103 | 3 | 0 | HD,HR | Report |
| #3 | | 22,445,985 | 99.16% | xDarxen | 971 | 626&nbsp&nbsp/ 8 / 0 | 101 | 5 | 0 | HD,HR | Report |
| #4 | | 22,373,454 | 98.74% | Bloody | 971 | 622&nbsp&nbsp/ 12 / 0 | 95 | 11 | 0 | HD,HR | Report |
| #5 | | 22,338,275 | 98.95% | RyuuBei | 970 | 624&nbsp&nbsp/ 10 / 0 | 98 | 8 | 0 | HD,HR | Report |
| #6 | | 22,317,089 | 98.40% | esemoka57 | 970 | 619&nbsp&nbsp/ 14 / 1 | 92 | 13 | 0 | HD,HR | Report |
| #7 | | 22,316,667 | 98.63% | Jairod | 971 | 621&nbsp&nbsp/ 13 / 0 | 95 | 11 | 0 | HD,HR | Report |
| #8 | | 22,303,856 | 98.84% | FeriOP | 971 | 623&nbsp&nbsp/ 11 / 0 | 97 | 9 | 0 | HD,HR | Report |
| #9 | | 22,295,370 | 98.42% | Neab | 971 | 619&nbsp&nbsp/ 15 / 0 | 94 | 12 | 0 | HD,HR | Report |
| #10 | | 22,265,970 | 98.63% | Rizer | 971 | 621&nbsp&nbsp/ 13 / 0 | 96 | 10 | 0 | HD,HR | Report |
| #11 | | 22,236,990 | 98.42% | TheWildTree | 971 | 619&nbsp&nbsp/ 15 / 0 | 93 | 13 | 0 | HD,HR | Report |
| #12 | | 22,118,040 | 98.21% | Ambrosia | 970 | 617&nbsp&nbsp/ 17 / 0 | 93 | 13 | 0 | HD,HR | Report |
| #13 | | 22,076,321 | 98.00% | Haganenno | 971 | 615&nbsp&nbsp/ 19 / 0 | 91 | 15 | 0 | HD,HR | Report |
| #14 | | 21,887,774 | 97.03% | Winky Face | 971 | 606&nbsp&nbsp/ 27 / 1 | 85 | 20 | 0 | HD,HR | Report |
| #15 | | 21,753,902 | 96.21% | ToucheDeVelour | 969 | 598&nbsp&nbsp/ 36 / 0 | 83 | 23 | 0 | HD,HR | Report |
| #16 | | 21,627,314 | 95.27% | b0bas | 970 | 589&nbsp&nbsp/ 45 / 0 | 73 | 33 | 0 | HD,HR | Report |
| #17 | | 21,380,345 | 100.00% | [Kergio] | 971 | 634&nbsp&nbsp/ 0 / 0 | 106 | 0 | 0 | HD | Report |
| #18 | | 21,380,345 | 100.00% | mrzomb | 971 | 634&nbsp&nbsp/ 0 / 0 | 106 | 0 | 0 | HD | Report |
| #19 | | 21,380,345 | 100.00% | Jimzzyyy | 971 | 634&nbsp&nbsp/ 0 / 0 | 106 | 0 | 0 | HD | Report |
| #20 | | 21,357,084 | 99.76% | Scoopes | 971 | 632&nbsp&nbsp/ 1 / 1 | 104 | 1 | 0 | HD | Report |
| #21 | | 21,343,978 | 99.89% | Zavarka | 971 | 633&nbsp&nbsp/ 1 / 0 | 105 | 1 | 0 | HD | Report |
| #22 | | 21,315,880 | 99.79% | WagnerWarrior | 970 | 632&nbsp&nbsp/ 2 / 0 | 104 | 2 | 0 | HD | Report |
| #23 | | 21,306,748 | 99.79% | Nenko | 970 | 632&nbsp&nbsp/ 2 / 0 | 104 | 2 | 0 | HD | Report |
| #24 | | 21,304,273 | 99.68% | Windy | 971 | 631&nbsp&nbsp/ 3 / 0 | 103 | 3 | 0 | HD | Report |
| #25 | | 21,295,793 | 99.68% | yubid | 971 | 631&nbsp&nbsp/ 3 / 0 | 103 | 3 | 0 | HD | Report |
| #26 | | 21,293,981 | 99.58% | Tell | 971 | 630&nbsp&nbsp/ 4 / 0 | 102 | 4 | 0 | HD | Report |
| #27 | | 21,286,338 | 99.68% | [ScarletFang] | 971 | 631&nbsp&nbsp/ 3 / 0 | 104 | 2 | 0 | HD | Report |
| #28 | | 21,275,018 | 99.68% | [ - Rawrie - ] | 970 | 631&nbsp&nbsp/ 3 / 0 | 103 | 3 | 0 | HD | Report |
| #29 | | 21,248,192 | 99.58% | Pieisthetruth | 970 | 630&nbsp&nbsp/ 4 / 0 | 102 | 4 | 0 | HD | Report |
| #30 | | 21,247,665 | 99.58% | WillCookie | 970 | 630&nbsp&nbsp/ 4 / 0 | 102 | 4 | 0 | HD | Report |
| #31 | | 21,232,483 | 99.37% | Geryy | 971 | 628&nbsp&nbsp/ 6 / 0 | 101 | 5 | 0 | HD | Report |
| #32 | | 21,224,829 | 99.58% | Rexeez | 970 | 630&nbsp&nbsp/ 4 / 0 | 102 | 4 | 0 | HD | Report |
| #33 | | 21,216,232 | 99.47% | AmiGoto12 | 971 | 629&nbsp&nbsp/ 5 / 0 | 102 | 4 | 0 | HD | Report |
| #34 | | 21,210,621 | 99.24% | oppaiman | 970 | 627&nbsp&nbsp/ 6 / 1 | 101 | 4 | 0 | HD | Report |
| #35 | | 21,196,826 | 99.37% | CrazyAz0Te | 970 | 628&nbsp&nbsp/ 6 / 0 | 100 | 6 | 0 | HD | Report |
| #36 | | 21,188,942 | 99.16% | FadingXIII | 970 | 626&nbsp&nbsp/ 8 / 0 | 98 | 8 | 0 | HD | Report |
| #37 | | 21,181,284 | 99.26% | Sanik | 970 | 627&nbsp&nbsp/ 7 / 0 | 100 | 6 | 0 | HD | Report |
| #38 | | 21,175,595 | 99.26% | AlejoNande | 970 | 627&nbsp&nbsp/ 7 / 0 | 101 | 5 | 0 | HD | Report |
| #39 | | 21,174,621 | 99.26% | Goisser | 970 | 627&nbsp&nbsp/ 7 / 0 | 99 | 7 | 0 | HD | Report |
| #40 | | 21,164,638 | 99.05% | Snow Ripple | 970 | 625&nbsp&nbsp/ 9 / 0 | 98 | 8 | 0 | HD | Report |
| #41 | | 21,138,238 | 99.03% | [Nii-san] | 970 | 625&nbsp&nbsp/ 8 / 1 | 100 | 5 | 0 | HD | Report |
| #42 | | 21,137,134 | 98.92% | Beardsanity | 971 | 624&nbsp&nbsp/ 9 / 1 | 99 | 6 | 0 | HD | Report |
| #43 | | 21,135,475 | 99.05% | Euphoric | 969 | 625&nbsp&nbsp/ 9 / 0 | 97 | 9 | 0 | HD | Report |
| #44 | | 21,128,290 | 99.16% | cabbage | 970 | 626&nbsp&nbsp/ 8 / 0 | 99 | 7 | 0 | HD | Report |
| #45 | | 21,127,872 | 98.74% | MagickSunDragon | 970 | 622&nbsp&nbsp/ 12 / 0 | 97 | 9 | 0 | HD | Report |
| #46 | | 21,116,884 | 99.16% | YelllowRIVER | 970 | 626&nbsp&nbsp/ 8 / 0 | 101 | 5 | 0 | HR | Report |
| #47 | | 21,115,919 | 99.05% | [ Steph ] | 971 | 625&nbsp&nbsp/ 9 / 0 | 97 | 9 | 0 | HD | Report |
| #48 | | 21,093,757 | 98.95% | Sotarks | 970 | 624&nbsp&nbsp/ 10 / 0 | 100 | 6 | 0 | HD | Report |
| #49 | | 21,088,954 | 99.05% | Tets | 970 | 625&nbsp&nbsp/ 9 / 0 | 97 | 9 | 0 | HD | Report |
| #50 | | 21,088,667 | 98.95% | TopSp1n | 970 | 624&nbsp&nbsp/ 10 / 0 | 97 | 9 | 0 | HD | Report |